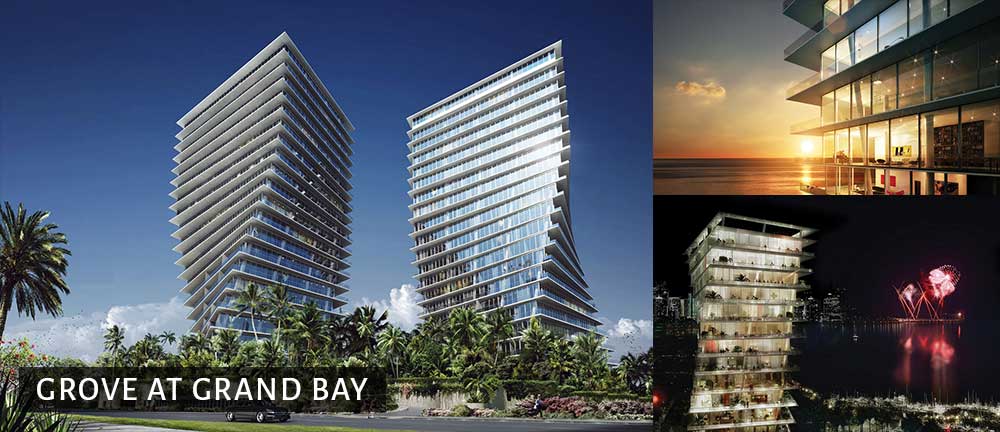 Grove at Grand Bay:
The Grove at Grand Bay, located in the historic area of Coconut Grove in Miami, is a residential development that has brought luxury to new heights. The twisting glass towers, designed by Bjarke Ingels Group, overlook Biscayne Bay and are the first residential skyscrapers to be constructed in the area in over a decade. The low-density buildings are encased with floor-to-ceiling glass bands and the floors are extended on all sides providing palatial balconies with a striking view of Downtown Miami. The towers are the first LEED gold-certified buildings in Miami-Dade. The architecture delivers the aesthetics of functional and modern design.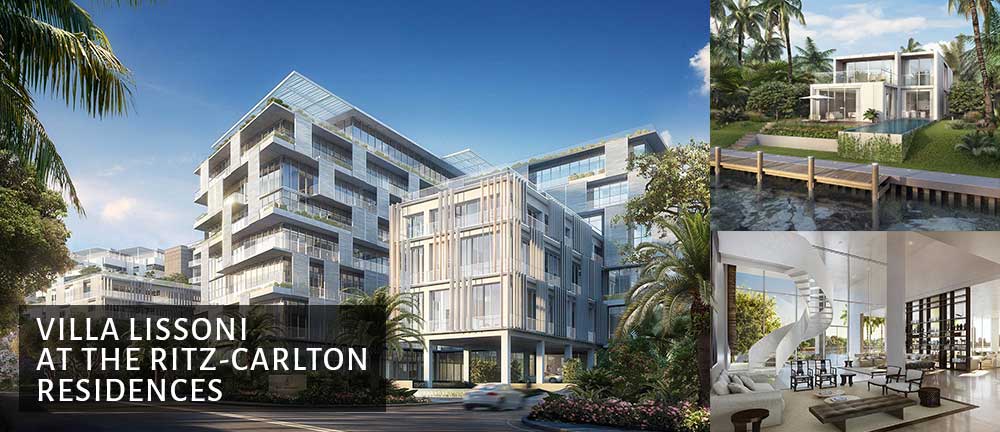 Villa Lissoni at the Ritz-Carlton Residences:
A Portofino-style development has graced Miami by renowned architect and designer Piero Lissoni. They are dubbing the residences "Villa Lissoni". The seven-acre waterfront property is comprised of 111 apartments and 15 private villas and is completely embellished with Lissoni's array of furnishings. The intention was to bring Italian/European flair to the tropical city. Residents will have the luxury of fine living amidst the lavish amenities such as a spa center, meditation garden, infinity-edge swimming pools, and more. It's the opportunity to live amongst the Miami nightlife while basking in the essence of European elegance.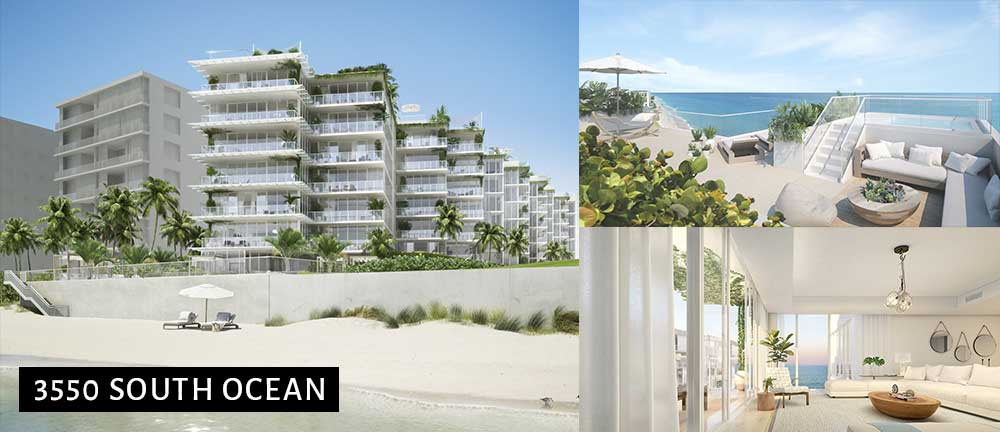 3550 South Ocean:
3550 South Ocean is a "modern expression inspired by classic Palm Beach". The first beachfront building in Palm Beach in over 12 years is offering private beach access, a sun terrace, an oceanfront pool and much more. Renderings of the residences exemplify a tailored and well edited design with uncluttered lines and textures. The high-end interiors are designed by Champalimaud and DDG and being featured with the condominiums Sales Gallery. Within them are solid oak herringbone floors and a magnificent kitchen with an oversized island.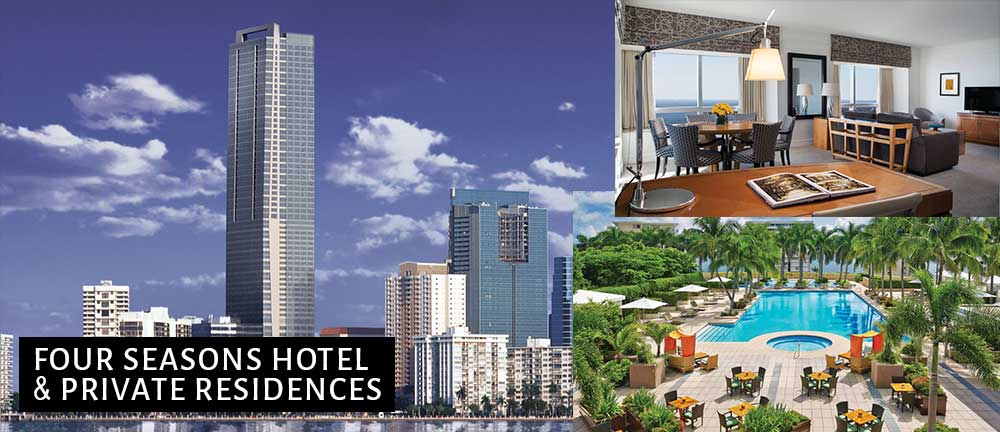 Four Seasons Hotel & Private Residences:
Hospitality industry specialists state Fort Lauderdale's tourism spectrum is growing noting that Four Seasons Hotels are primarily located in top destinations or major cities. The residences at the Four Seasons, sited on Ft. Lauderdale Beach Blvd, are part of the 23-story structure comprised of 150 guest rooms and 95 private residences. It will be parted by separate hotel and residence lobbies as well as independent swimming pools and will include several restaurants available to both hotel guests and residents. "This Four Seasons will enhance and elevate Fort Lauderdale to a world-class destination," said CEO Nadim Ashi.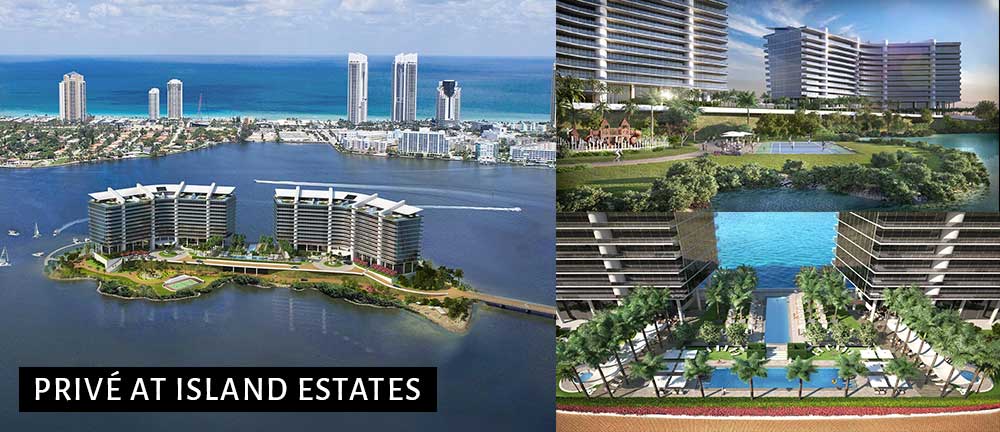 Privé at Island Estates:
Imagine yourself living on a private island on the Intracoastal Waterway in Aventura, Florida. The aspirational and unique condominium that is Privé is sure to rouse your clandestine spirit. The private island is accessible through the gated reserves of the Williams Island and Island Estates. Residents can relish the most private and exclusive of amenities like their own pier and marina, private beach club, and spa. The condo is composed of a minimal 160 residences on its spatial 8-acre grounds granting residents the convenience to conduct the idyllic island style of living.