Icon Brickell
Miami is by now well acquainted with Arquitectonica's creations. Like Bernardo Fort-Brescia's famous Paraiso Bay towers, Icon Brickell not only fills the demands of its residents but it also exceeds their expectations with outstanding architectural design that draws on a modern, urban style. Nonetheless, this particular building also counts with a variety of features and amenities that make it incomparable in the eyes of critics and the general public.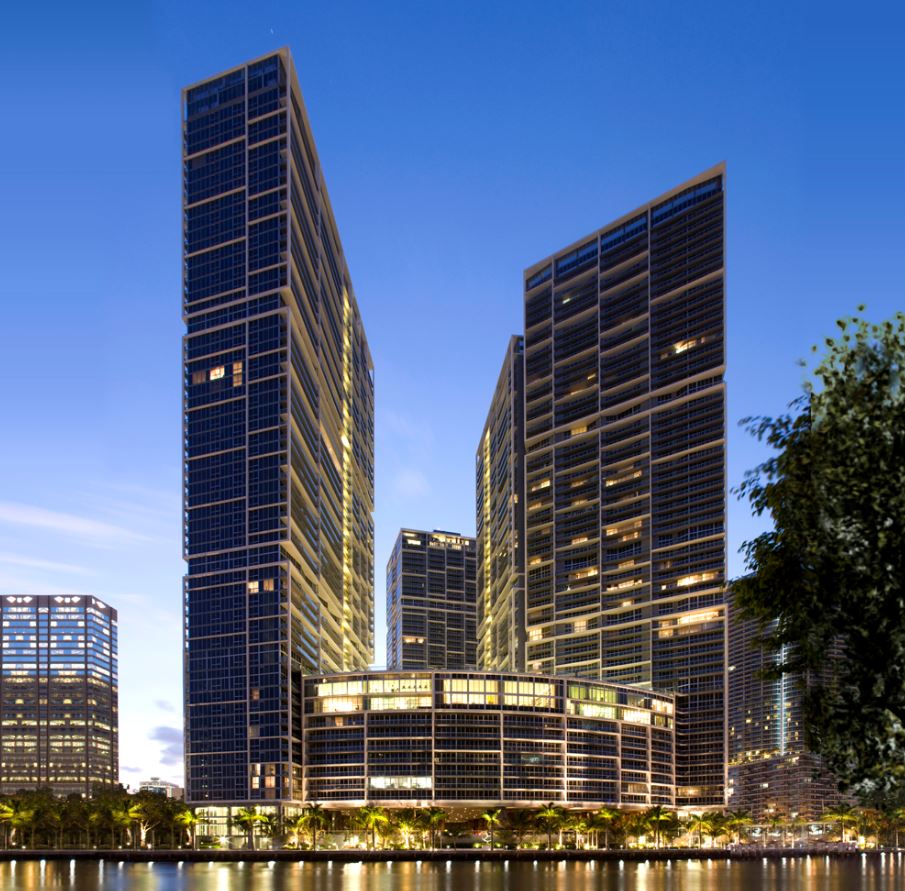 Since its development, Icon Brickell's architectural excellence has earned the recognition of the CBNC Americas Chapter as the Residential Development of the Year, it has received the AIA Florida Merit Award of Excellence for New York and it has been recognized as the World's Best Residential Development through the International Residential Property Award.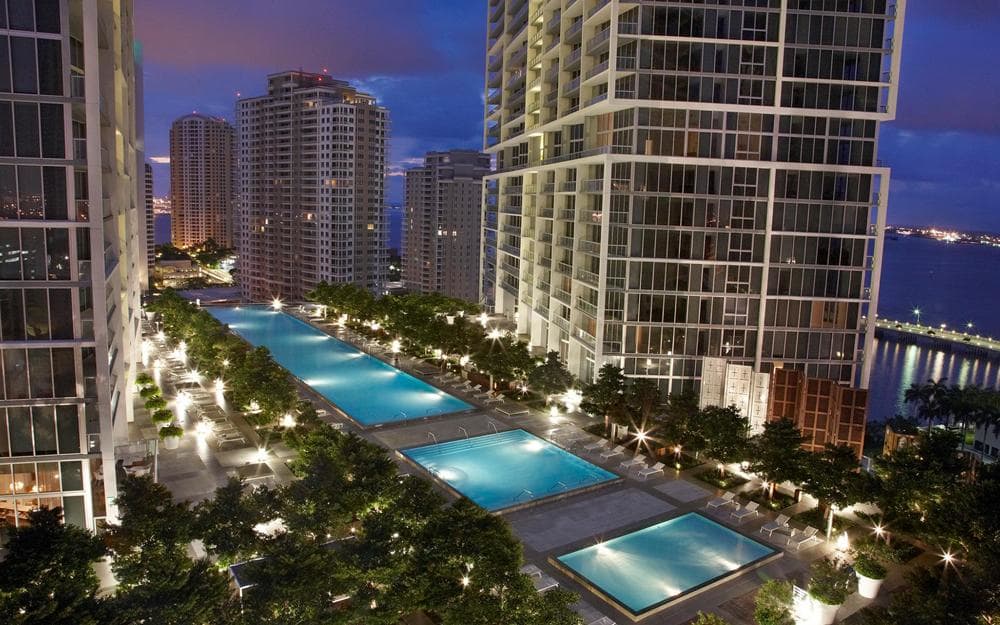 Since its development, Icon Brickell's architectural excellence has earned the recognition of the CBNC Americas Chapter as the Residential Development of the Year, it has received the AIA Florida Merit Award of Excellence for New York and it has been recognized as the World's Best Residential Development through the International Residential Property Award.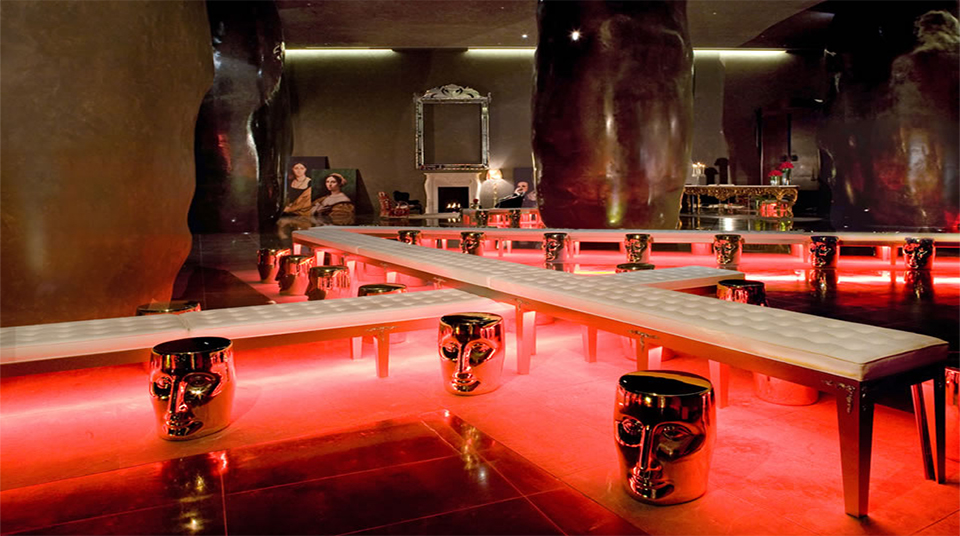 The urban development complex was completed in 2008 by the power duo- architect and designer, Philippe Starck and Arquitectonica's co-founder, Bernardo Fort-Brescia. Naturally, the result of such an emblematic alliance would be of an unprecedented magnitude: Icon Brickell, indeed, lives up to its name. The three impressive towers which consolidate it count with a total of 1,718 units overlooking the Miami River, Biscayne Bay, Miami Beach and Downtown Miami.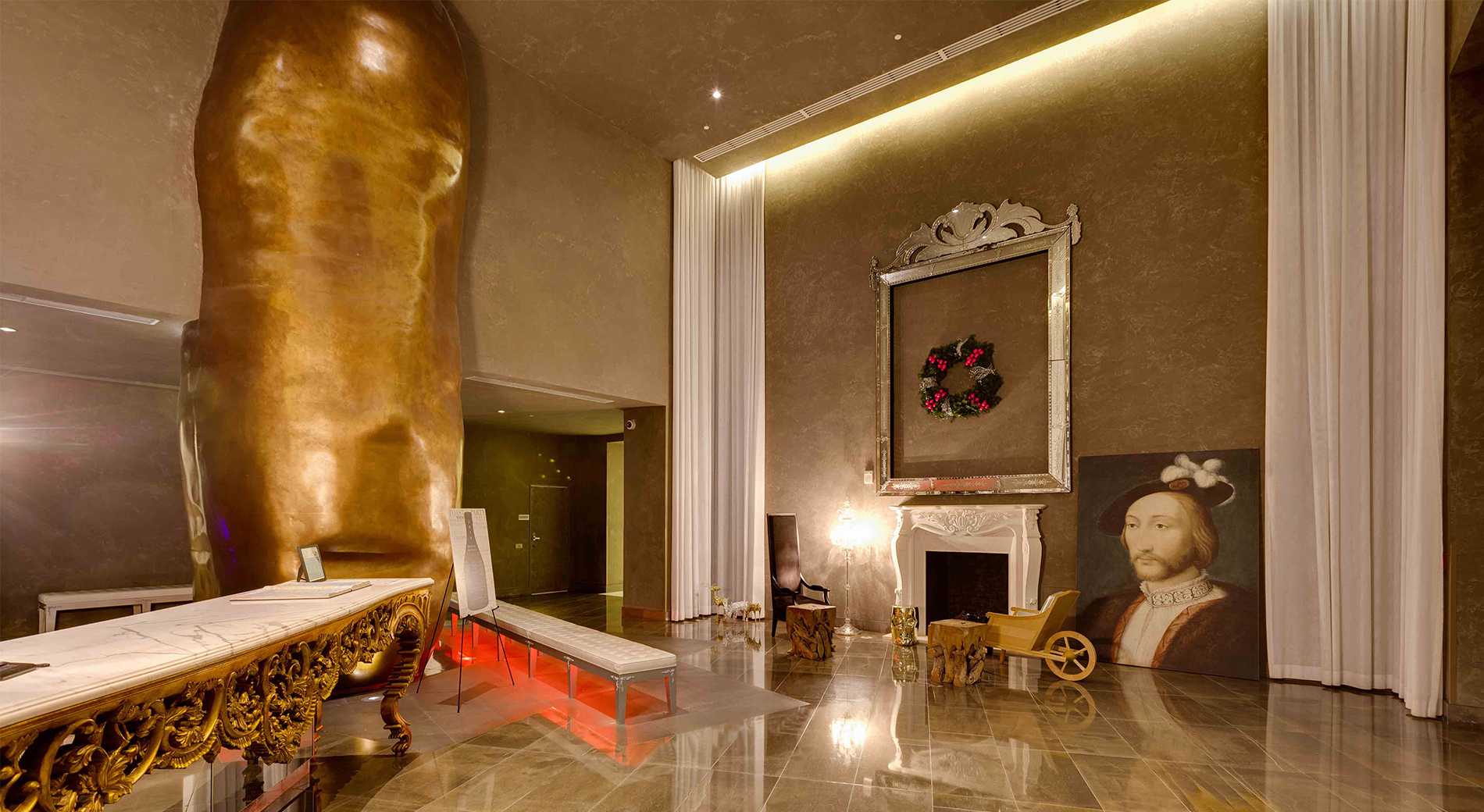 The first two towers rise at 57 stories while the third, W Miami Tower including hotel rooms, rises at 50 stories. All three together stand out like glass jewels among their surrounding greenery provided by the Miami Circle Park bordering north and Brickell Park to the south. The natural charm of the landscape; however, is only one of the benefits provided by the ideal location. Residents also find themselves within a walking distance to the Brickell City Center and the various shops and restaurants of the Mary Brickell Village which provide a comfortable waterfront lifestyle.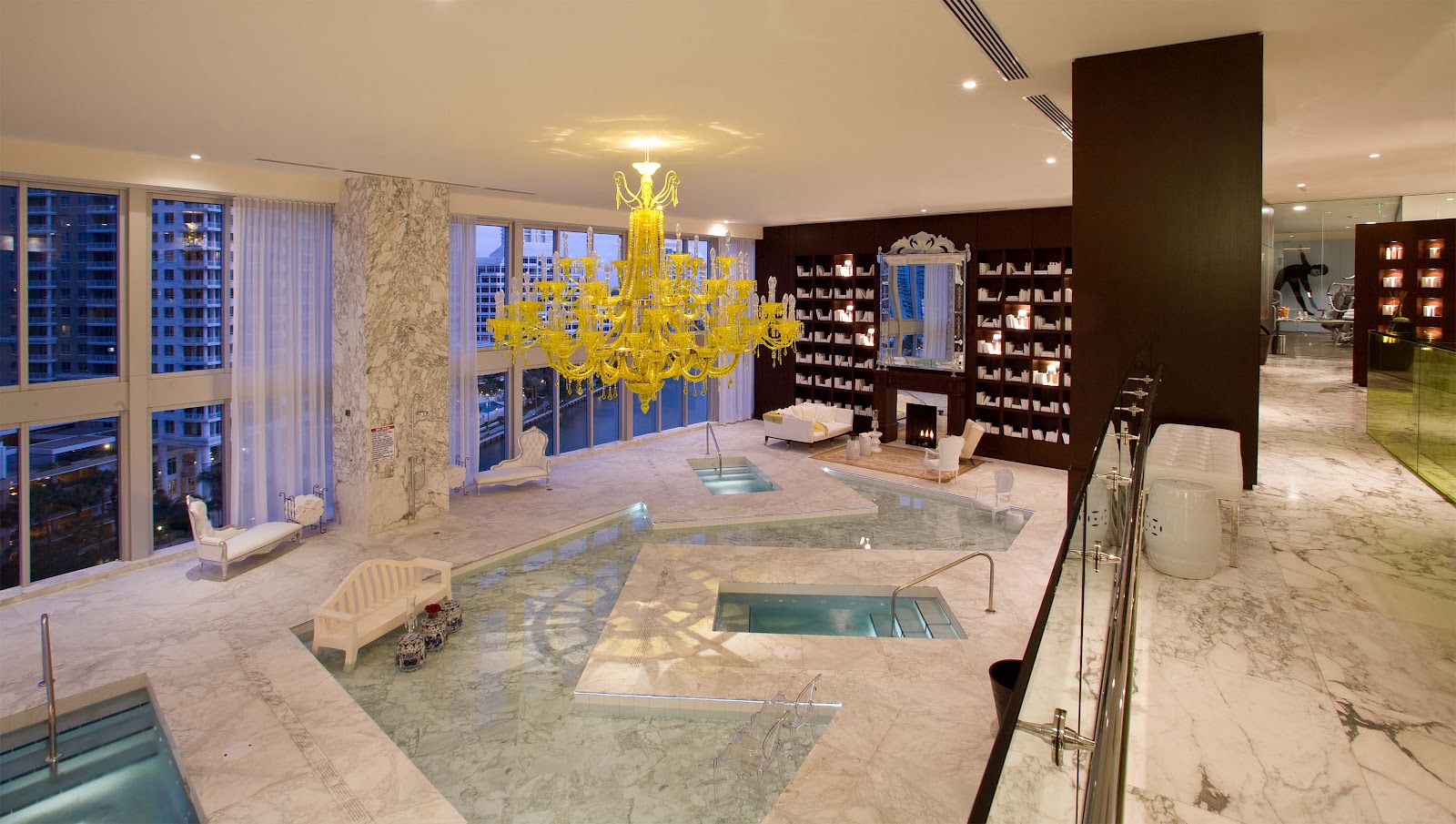 Visitors are welcomed by a hundred grand columns whose origins are inspired by the Moai statues of Easter Island Heads. The impressive display prepares guests for the splendor that awaits them inside. Icon Brickell's interiors display elegant compositions in all areas of the residences. Bathrooms are lined with St. Tropez limestone floors, porcelain lavatories and a walk-in marble showers while kitchens are well equipped with Italian cabinets, stone countertops and a stainless-steel sink. The glamour; however, does not end here seeing as Icon Brickell also indulges residents with extravagant amenities with a touch of French elegance provided by Starck. Such luxuries include three infinity edge pools, a movie theatre, an outdoor fireplace, and even top-rated restaurants such as the Mexican, La Cantina No. 20, and the Italian Cipriani.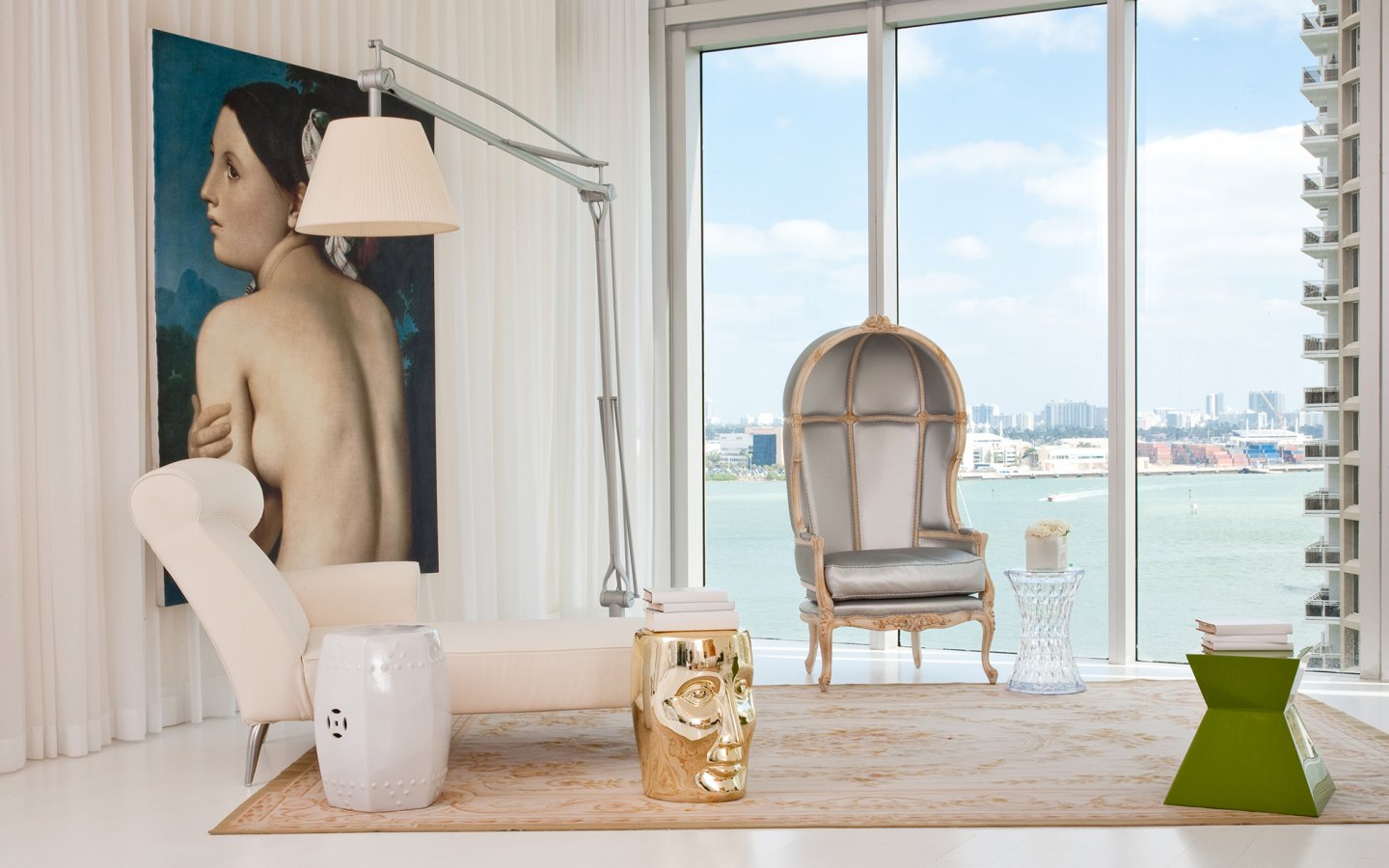 Philippe Starck
French designer, Philippe Starck, deserves the title of a Renaissance man for his extensive knowledge and recognized success across various fields. He stands out as an architect, designer, artistic director and above all, as an ethical and innovative mind overflowing with ideas that are bound to revolutionize today's landscape. Even before the development of his outstanding residential and hotel design company, YOO, in 1999, Starck's career had already established itself successfully in the different fields of design. Today, his humanist approach to space challenges the way we envision our environment and above all it stands by the principle that an object's value lies in its usefulness and relevance to the future rather than its aesthetic appeal.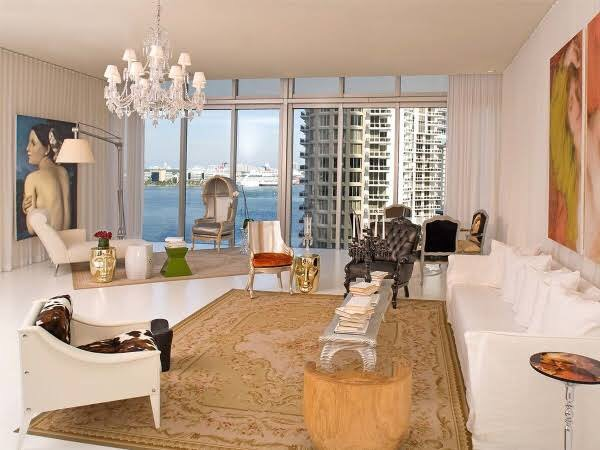 yoo.com
"Modernity goes to the minimum, it goes to the dematerialization. All the intelligent products have more power and less volume and less design."-Starck
Rather than keeping his creativity to himself, Stark has opted instead to collaborate in several instances with prominent design manufacturers such as Alessi, Driade, and Kartell from Italy, the Austrian Drimmer, and Disform from Spain just to name a few. His talent as a designer has also become manifested through his transformative work in projects such as the Teatron restaurant in Mexico (1985), the Bordeaux airport (1997) and the five star hotel, Le Meurice (2008), in France. Starck's products come in a variety of sizes and shapes; they include unconventional surfaces such as the inflatable private building, Le Nouage, in Montpellier, plastic furniture such as his intelligent Louis Ghost chair and ethical designs like the Ideas Box, a portable multi-media library for communities facing humanitarian crisis. In all his creations the emblematic harmony between space and environment can be perceived as a fruitful outcome born from a concern he shares with Bernardo Fort-Brescia and his team for the ecological implications that their work covers. Design, according to both men, must transcend beauty in order to salvage its essence and recognize the value it will serve to people.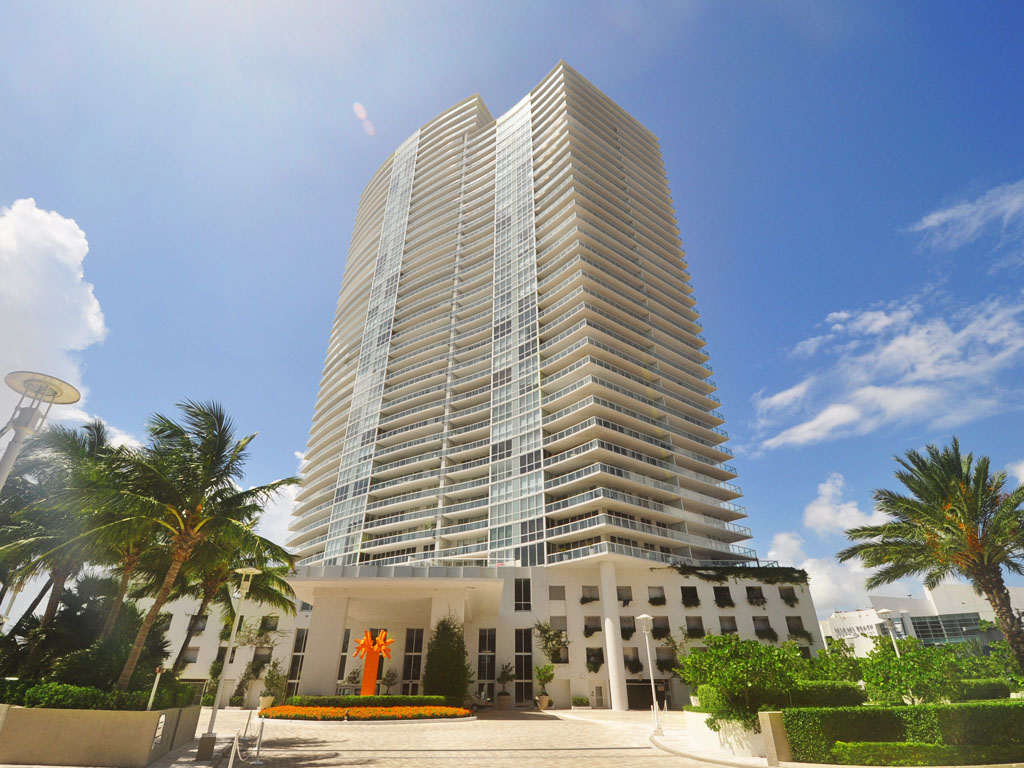 Icon South Beach
It might not come as a surprise to learn that Philippe Starck has previously graced the interior of yet another Icon complex- the Icon South Beach completed in 2005. The same ethical approach and quest for minimalism through functional design is consolidated in his earlier work without sacrificing the building's grandeur and chic style. This 40 story tower is part of the luxurious South Fifth Street District, located within walking distance to one of the most well-known beaches in the world and has access to Miami Beach's distinguished Marina, dining and nightlife. Icon South Beach can offer its inhabitants the opportunity of waking up to the splendid sunrise that appears over ocean views every morning and the equally impressive sight of the sun setting in the port.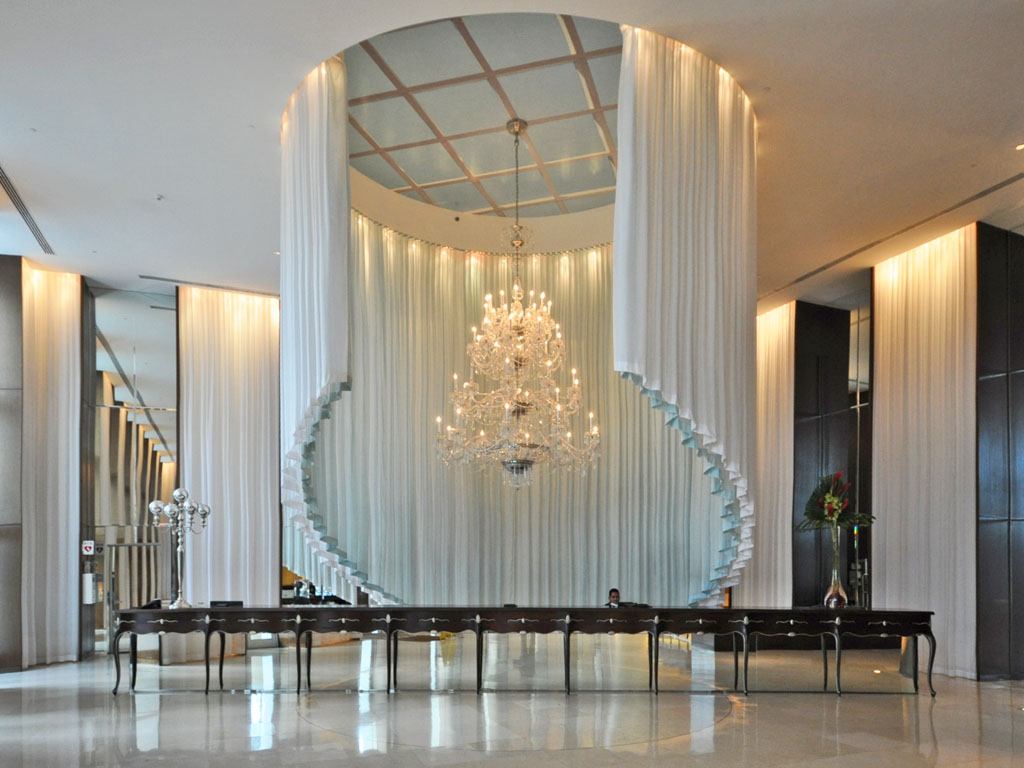 The first floor showcases a spacious lobby with clear, neat surfaces, sleek mirrors and a high ceiling from which a dramatic and remarkable glass chandelier hangs gracefully in the center of the reception to receive all guests. A world of timeless grace and modern layout awaits beyond this classical realm of clean-cut design provided by Stark's products which are displayed from the start at the reception desk. Each condominium features European cabinetry, state of the art kitchens with granite countertops, marble-themed bathrooms, walk-in closets, wide terraces and high ceilings.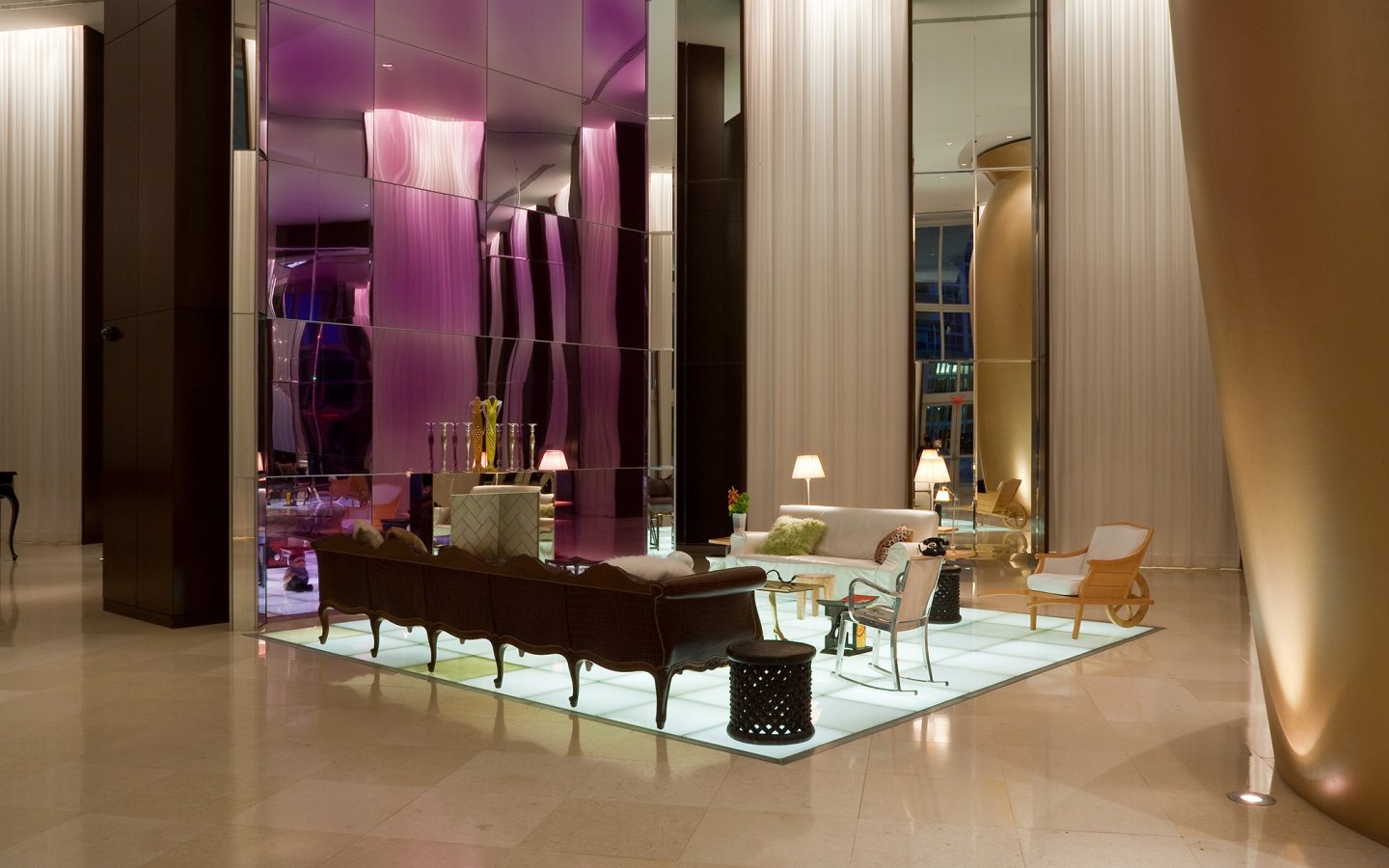 The overall product builds up on the available space to create a sense of neatness and graceful simplicity. In addition to the already surreal beauty and elegance of the tower and its interiors, residents can also enjoy the exclusive amenities and services which complement the luxurious living experience at Icon South Beach. Access to the fitness center and spa allows individuals to engage in a healthy lifestyle parallel to the occasional instances of entertainment that the pools, library and event rooms have to offer.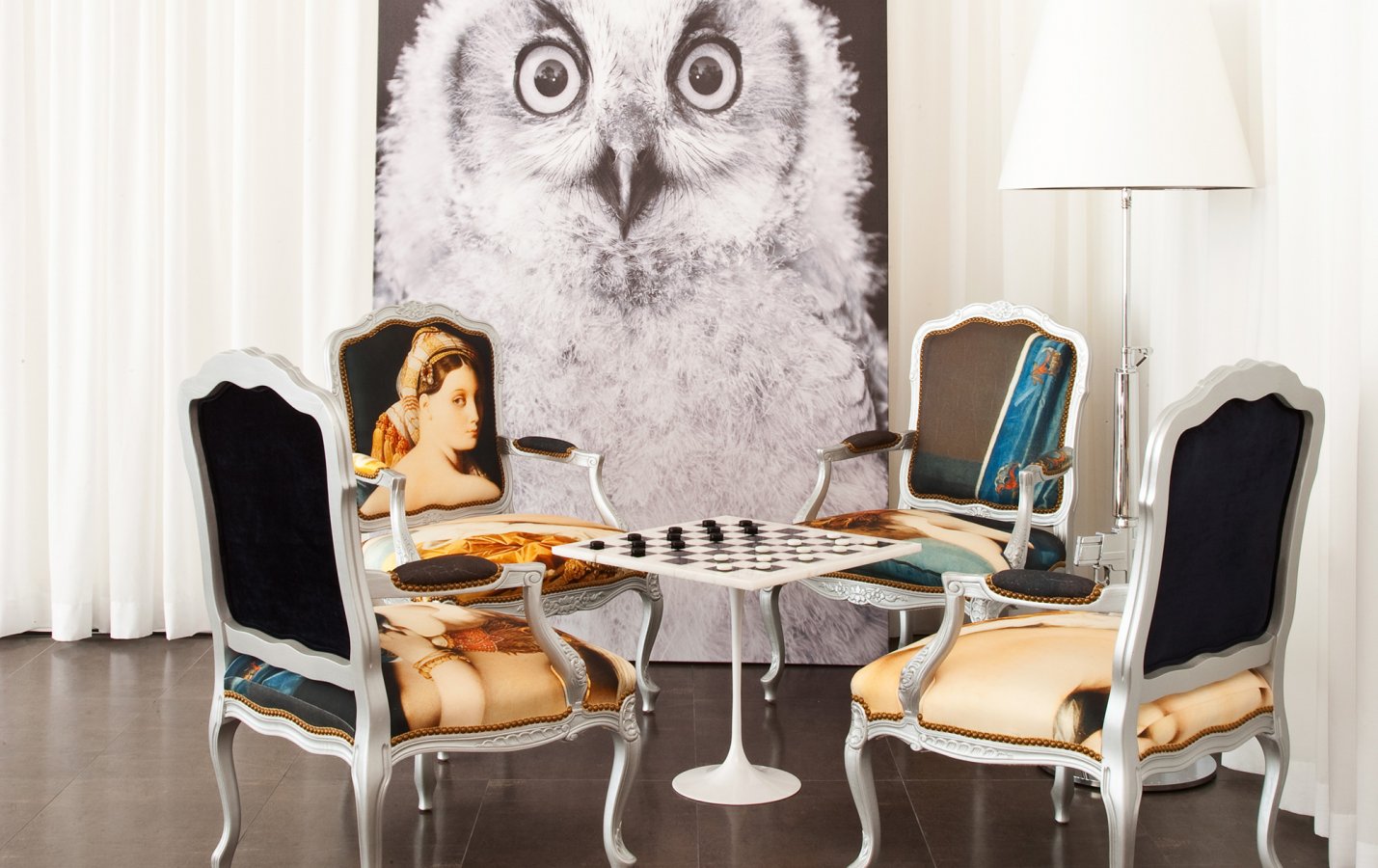 The two Icon residencies tower over the city of Miami, engaging viewers and residents in a unique performance of grandeur. Nonetheless, as it has been proven, no two buildings are alike even if they share the same name and designer. Icon Brickell and Icon Miami Beach have a life of their own; partly constructed by professional creators such as Starck and Bernardo Fort-Brescia but mostly established on a day-to-day basis by its inhabitants; the real designers of their homes.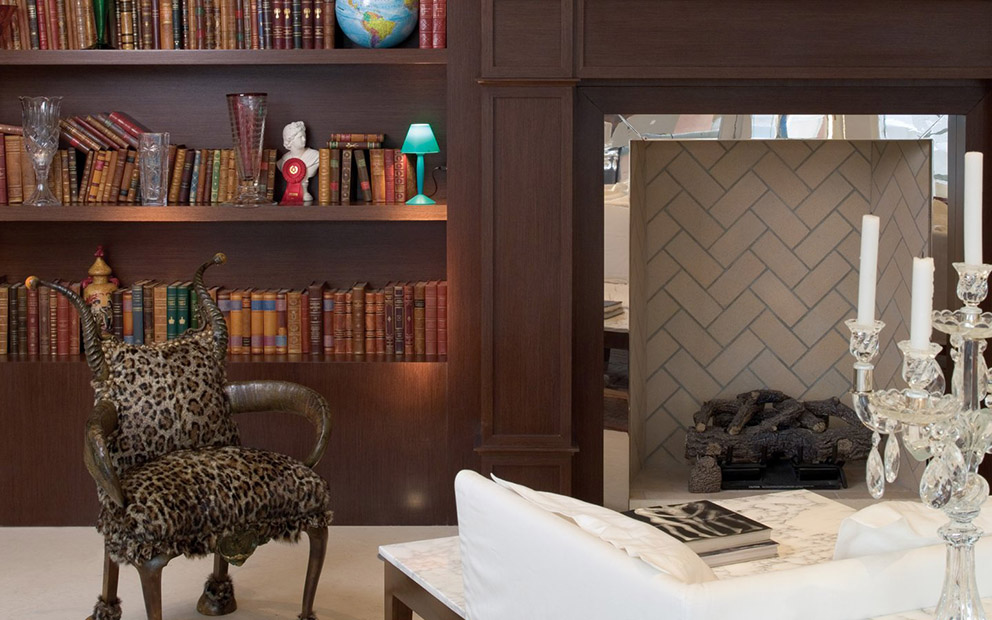 "You don't choose creativity—it chooses you—and I cannot stop creating. I don't live my life. I live only for the future of my tribe."- Philippe Starck
Are you ready to discover which iconic tower has chosen you?