When a city wants a landmark building that achieves both critical and popular success—which often do not go hand in hand—it might turn to Frank Gehry. He has designed internationally recognized structures around the world, from Bilbao, Spain, to Weil-am-Rhein, Germany, to Los Angeles, California, to New York; and his products range from museum-worthy, innovate seats to elegant jewelry.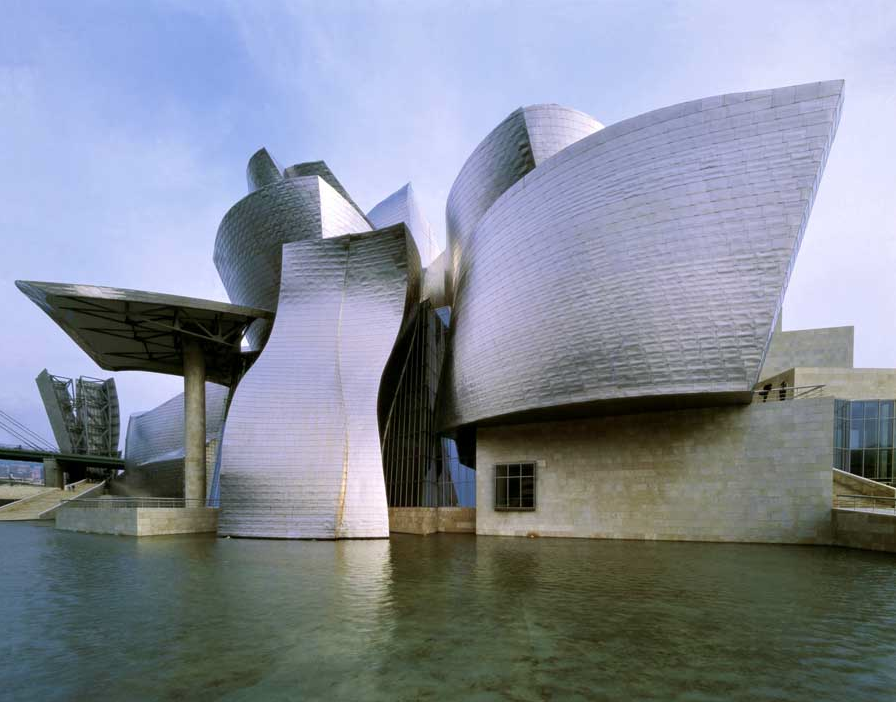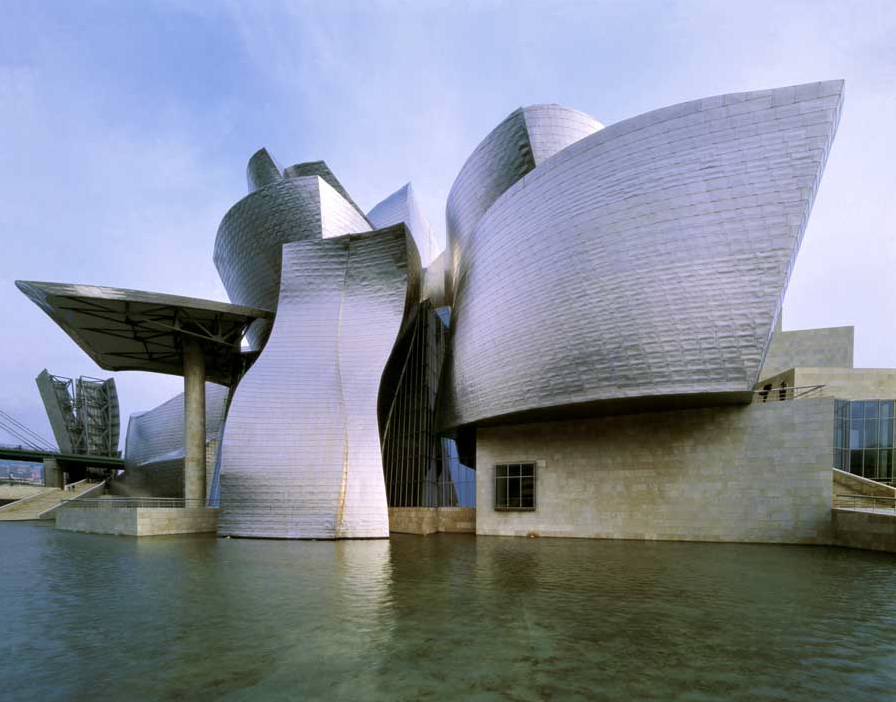 Gehry has been designing since the 1950s, and his name hasn't left headlines in thirty years. The Toronto-born architect moved to LA as a teenager in the 1940s (the family adopted the name Gehry then; formerly he was a Goldberg). He graduated from the University of Southern California in 1954 with an architecture degree, and later attended the Harvard Graduate School of Design, but feeling restless—as he frequently would in the following years—did not complete his second degree. After working in other firms briefly, he moved his family to Paris for a year to work for French architect Andre Remondet and study renowned modernist Le Corbusier.
Gehry founded his architecture practice in 1962 in Los Angeles (renamed Gehry Partners in 2001). His early works, beginning in the 1960s, reflected the stark International Style influenced by Le Corbusier—a near-opposite style to what he is known for today. But soon he became interested in avant-garde artists who embraced non-traditional materials. Joining in the experimentation, he created a line of corrugated cardboard furniture dubbed Easy Edges—and then he applied those ideas of rethinking materials to architecture. Examples of that furniture line are now in many museum collections, including New York's Cooper-Hewitt, National Design Museum and Museum of Modern Art, the Vitra Design Museum, the San Francisco Museum of Modern Art, and elsewhere.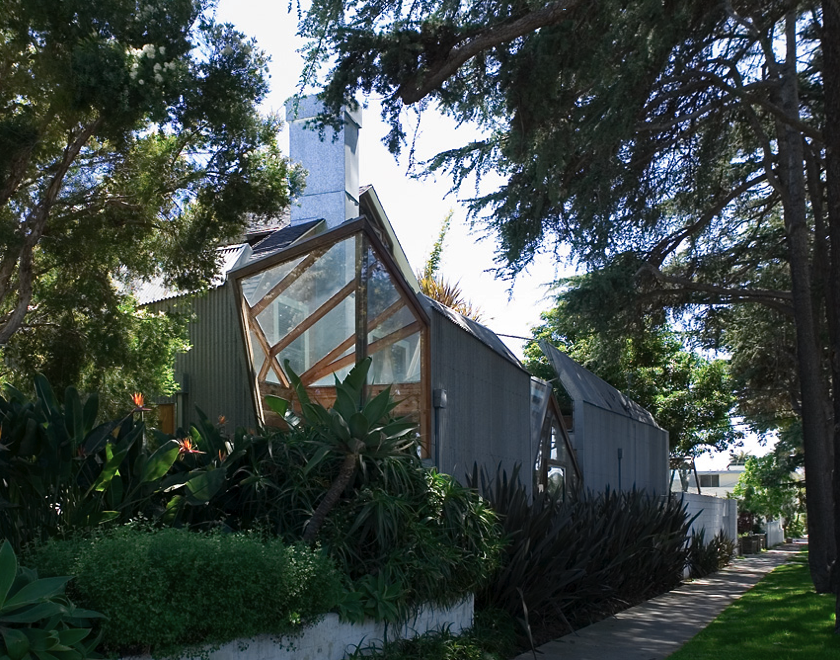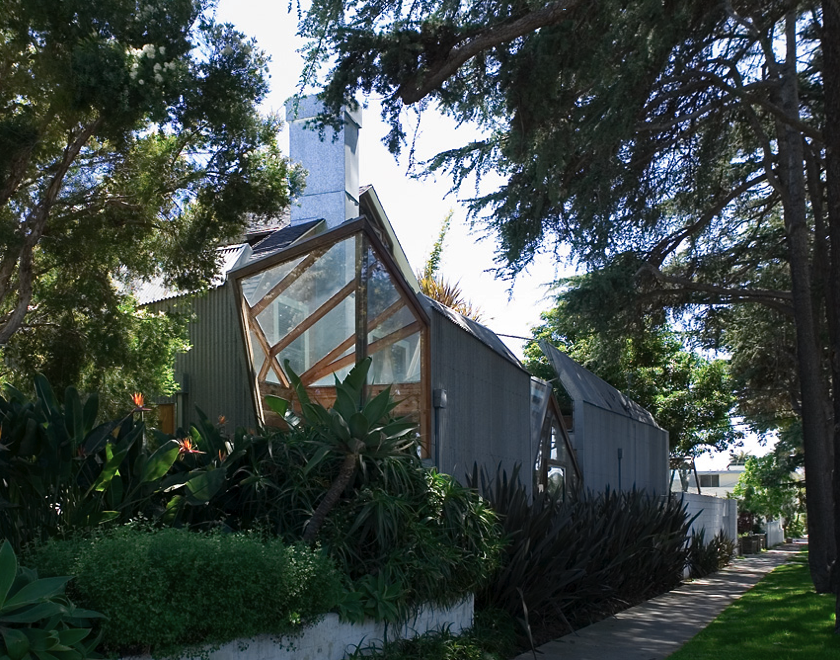 Not exactly a "the rest is history" story, but Gehry quickly received increasing critical and international attention. He built the Vitra Design Museum (Weil-am-Rhein, Germany) and the Vitra furniture factory (Basel, Switzerland), both in 1989, cementing his position on the international scene. Critics called him a deconstructivist for his creative forms, and in 1989, he received the Pritzker Architecture Prize, the profession's highest honor.
He is commonly known as the "starchitect" who became a household name after designing the sculptural Bilbao Guggenheim Museum, completed in 1997. That building's design was due in part to the availability of new computer software, and his office still embraces new technologies with each project. The Gehry Partners website boasts its use of "a sophisticated 3D computer modeling program originally created for use by the aerospace industry," called Digital Project.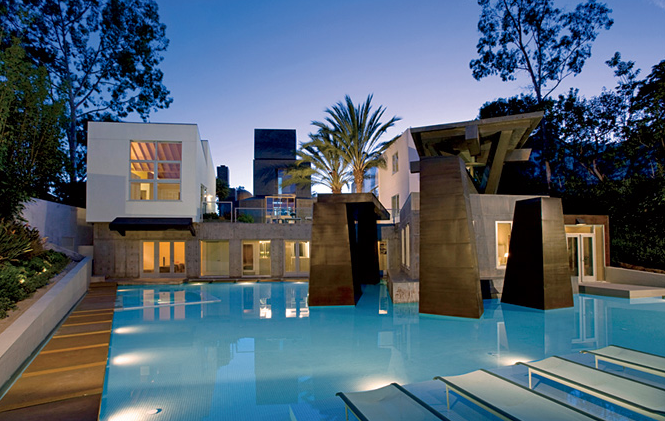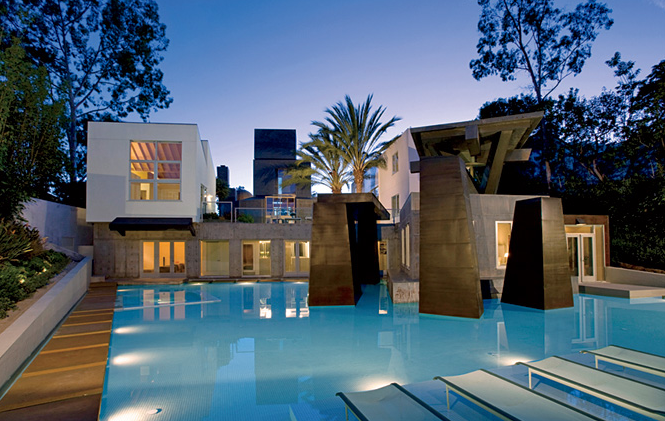 His recent projects include the 2004 Walt Disney Concert Hall in Los Angeles, widely hailed as the most significant project he built in that city. Gehry has attracted many critics throughout his career, who want buildings to look like buildings, and not sculptural artworks. But he has also found countless supporters; Paul Goldberger, formerly of the New Yorker, called the concert hall "an architectural experience of immense power and subtlety."
On the other coast, New York by Gehry at 8 Spruce Street is breaking records. The architect incorporated his signature undulating curves into a form that is nearly always composed of straight vertical lines—the skyscraper. The curves allow the building's appearance to change throughout the day with the natural light. Completed in 2011, it is the tallest residential tower in the Western Hemisphere, marks Gehry's first New York residential commission (and his first skyscraper), and has received the worldwide 2012 Emporis Skyscraper Award for its aesthetic and functional design.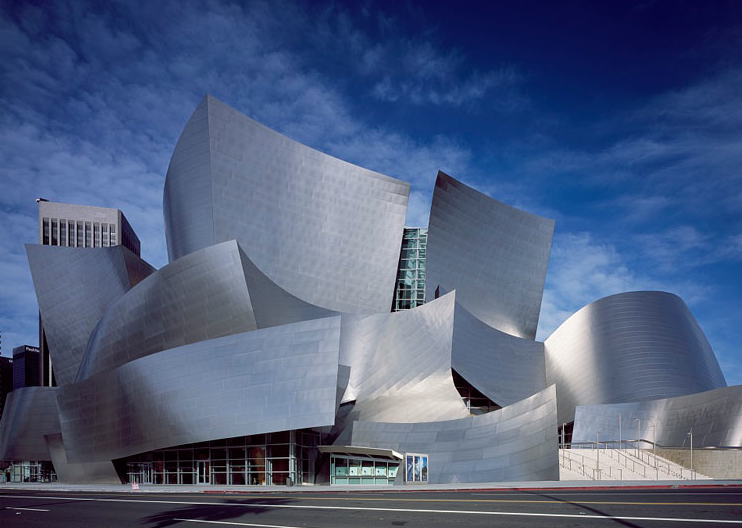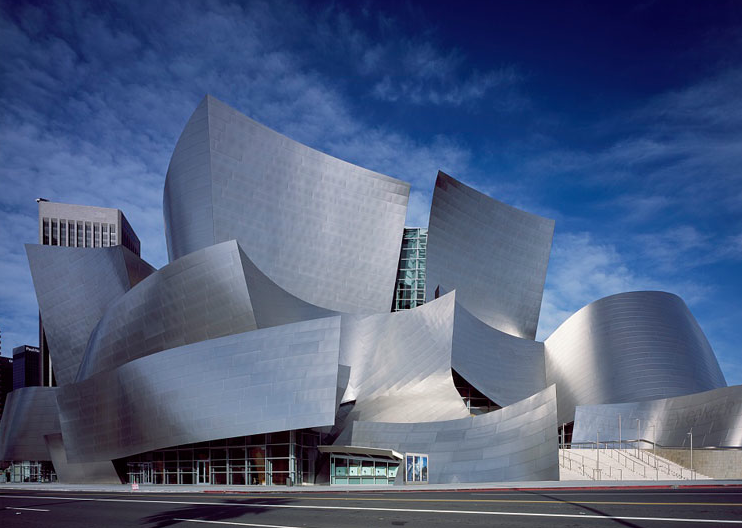 In addition to his landmark buildings, Gehry's product designs have achieved great success. In addition to a jewelry line for Tiffany & Co., he also designed a chess set for that company that has received wide acclaim. The pieces resemble his curvaceous buildings—a skyline in miniature. Made of fine bone-china, each form reflects its potential movement on the board—perhaps a leftover of his functional modernist ideas from early on in his career.
It is difficult to name all of Gehry's accomplishments in one place. His buildings have won over a hundred national AIA awards; he received the 1994 Dorothy and Lillian Gish Award for lifetime contribution to the arts, the 1998 National Medal of Arts, the 2000 Americans for the Arts' Lifetime Achievement Award, and numerous other recognitions, including honorary doctoral degrees from over half a dozen universities.
Gehry is now 83 years old, and shows no signs of stopping. Last August, Wired reported that the esteemed architect would design the new Facebook campus in San Francisco. It is to be a huge open-floor plan, and with Gehry in charge, Facebook founder Mark Zuckerberg should anticipate an architectural masterpiece.