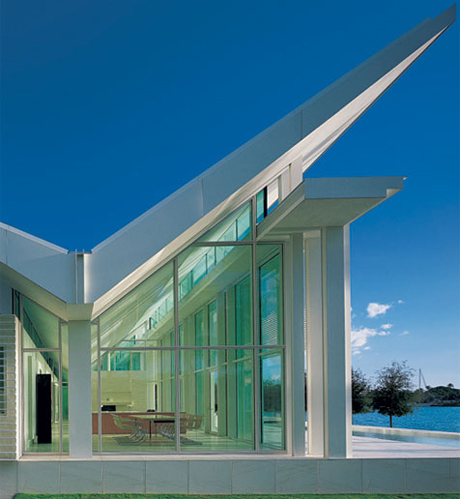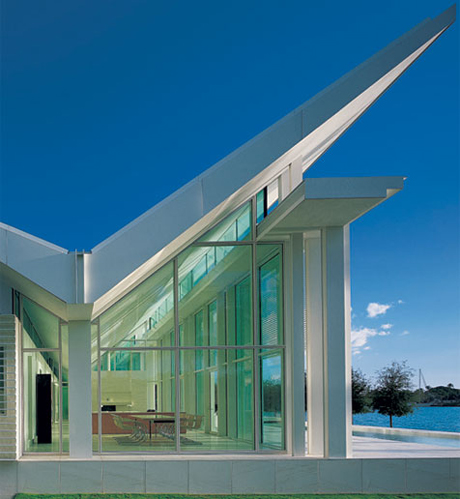 Richard Meier has been designing modern buildings—with generous use of glass walls and white—since the 1960s. His firm, Richard Meier & Partners Architects, is constantly in the press, featured in museum exhibitions, honored with a range of awards, and it has built projects around the world.
One of his first residential projects—and some claim still his best—was the Douglas House, completed in 1973. Last year, in 2011, the house—located on the shores of Lake Michigan in Harbor Springs, Michigan—underwent the final touches of its second renovation (the first was in 1988). The new owners barely even knew of Meier when they bought the all-white modernist house. Instead of being drawn to a starchitect's work, they were drawn to a house on a cliff and among the trees with lake views on three sides.
According to a Dwell interview with Jim Douglas, one of the original owners, Meier received full liberty when designing the house; the new owners did not restrict him, but instead, supported him in executing his personal vision. The result is a Le Corbusier–inspired modernist house whose entranceway is on the rooftop and whose decoration consists of little more than the surrounding trees and landscape.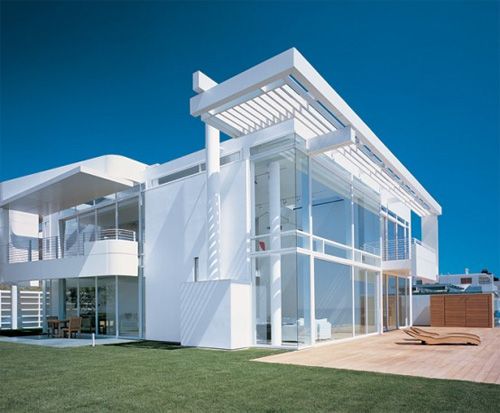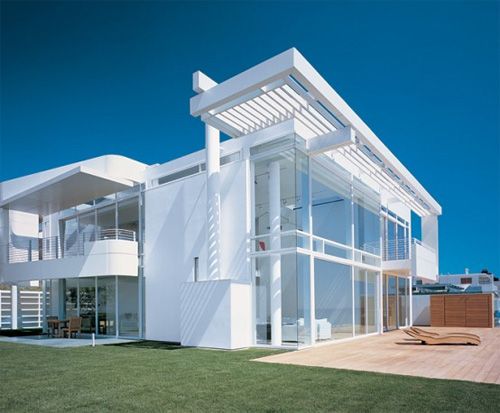 The couple, who bought the house and began renovating in 2007, was in touch with the Meier office, eager to retain the original design while making improvements in the neglected building. They dealt with problems ranging from dead bugs to a musty smell and water damage to a collapsing kitchen ceiling and rusted steel windows. After four years, the Douglas House was restored to its original proclamation of space and dialog between exterior and interior. The owners are trying to put it on state and/or national preservation lists to ensure that future generations can enjoy its modernist beauty.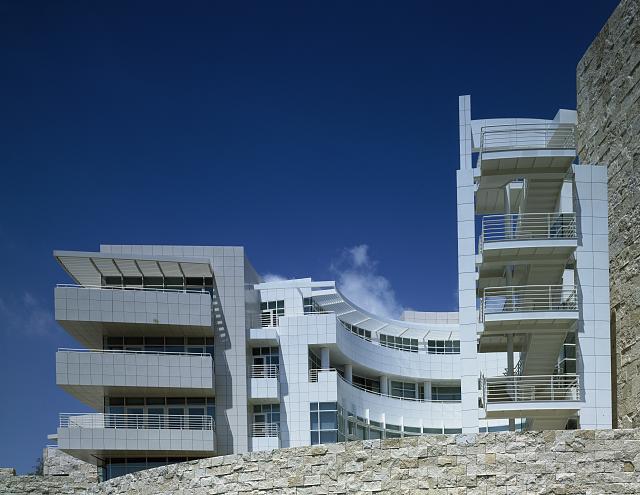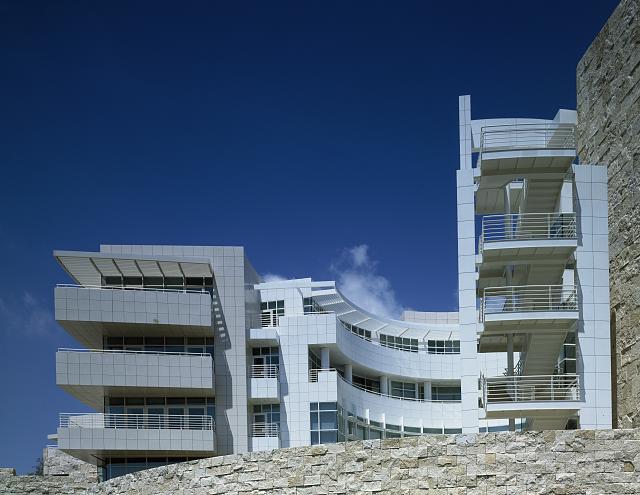 As new owners of Meier's buildings may take it upon themselves to maintain the architect's vision, his office constantly re-interprets that modernist credo. The recently completed Bodrum Houses, also situated on a steep hillside with dramatic water views, brings Meier's stark-white, unmistakable aesthetic to Turkey for the first time.
The project includes twenty-one houses that will sit on the Bodrum Peninsula. The houses will be based on one of five prototype houses, each of which uses a fireplace chimney as a central feature. Each prototype has a ground floor with living and dining spaces, kitchen, and bathroom; three bedrooms above; and media and laundry rooms as well as staff bedrooms on the basement level.
Like the interiors of his Douglas House from almost forty years ago, Bodrum Houses' interiors feature a mix of white and glass walls—providing views to the bay below and surrounding lush green landscapes and hillsides. Furniture is sparse and modern. Meier believes architecture is the highest of the arts, and he ensures his buildings speak for themselves—without added décor.
When Meier accepted the 1984 Pritzker Prize—the profession's highest honor—he described his love for the color white: "It is the color which in natural light, reflects and intensifies the perception of all of the shades of the rainbow, the colors which are constantly changing in nature, for the whiteness of white is never just white; it is almost always transformed by light and that which is changing; the sky, the clouds, the sun and the moon."
As white reflects the water and landscape, it changes, enhancing a building's dialog with the nature around it. His non-residential buildings, like the renowned Getty Center in Los Angeles, also embrace this logic. Even on a smaller scale, in his product design—which includes work for Alessi, Knoll, and Markuse—Meier uses white (or sometimes black) rather than bright, bold colors that might distract from the design itself.
The firm now consists of three partners and four associate partners, and holds offices in New York and Los Angeles. Its website lists nearly one hundred prestigious awards and honors that it has received since its founding in 1968. Recent awards include, for Meier specifically, a 2012 Ellis Island Family Heritage Award from the Statue of Liberty-Ellis Island Foundation, a 2012 Lifetime Achievement Award from New York's D&D Building, and the 2011 AIA New York President's Award, among others. The firm also boasts numerous awards from the Architects Institute of America (both national and local chapters), Royal Institute of British Architects, Progressive Architecture, American Academy of Arts and Sciences, the European Architecture Prize, the Japanese government's Praemium Imperiale, and other institutions.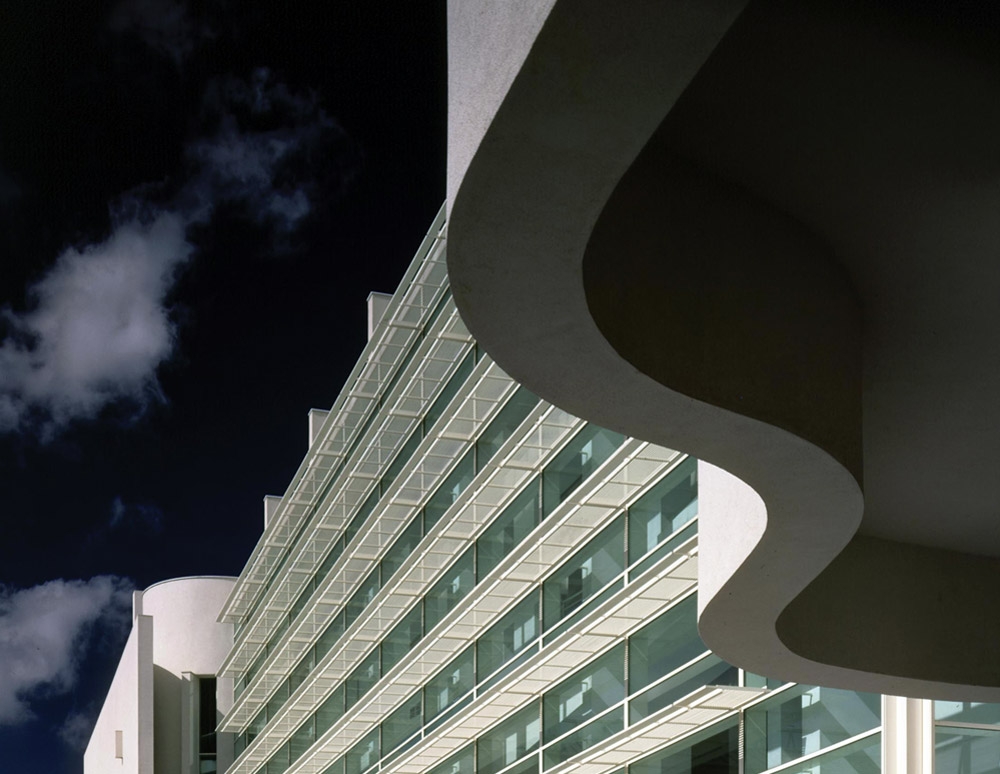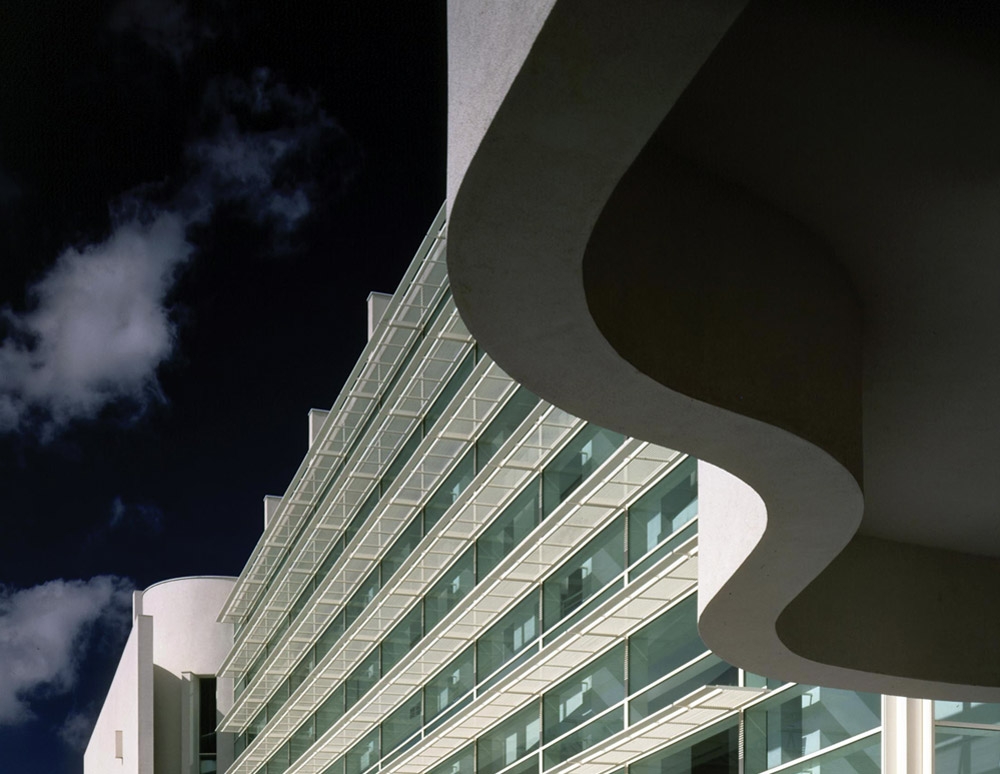 Like any world-renowned architect, Meier has a number of projects in progress, including white, cliffside residences in Shenzhen, China, and Gardone, Riviera, Italy. It seems that regardless of how many awards he wins, or large-scale government, commercial, or institutional commissions he receives, there is something about a white dwelling surrounded by lush greens overlooking the water that appeals to Meier—and that people want to see him design.