United Network Studio, or UNStudio as the Dutch architecture firm is more commonly known, experiments with design on a variety of scales, from conceptualizing how to renovate and revitalize an entire city area to determining the best chairs for different purposes. In addition, the firm has domestic, commercial, institutional, and interior design built projects in which it showcases its signature style. Writing in Architectural Record, Suzanne Stephens has described the aesthetic as "breathtakingly swoopy designs of sleek surfaces that never seem to end."


One such swoopy design has just begun construction. In November the firm broke ground on its theater in Spiijkenisse, The Netherlands. UNStudio won the competition project in 2008; in 2014, it is scheduled to open. The new building, with its undulating roof and floor-level window walls will serve to orient visitors in the city. Against a white shell, warm interior colors that change throughout the building are seen through glass, enlivening the facade. The transparent facade also allows for views to the water and Nooitgedacht windmill. Smooth, round lines provide a sense of calm aesthetically but also serve to ward off wind disturbance to the windmill.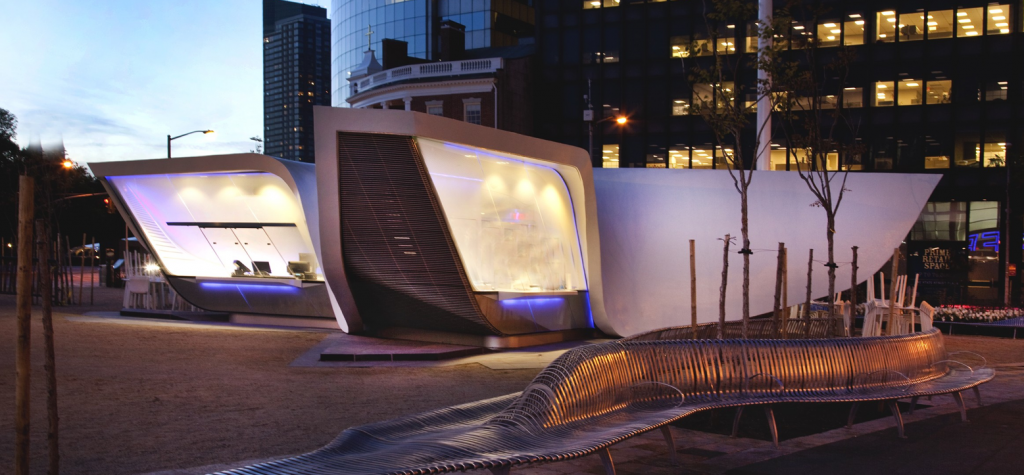 On a practical level, the architects aimed to provide logical routing through the theater as well as use the site's natural topography to their benefit. The technical towers are on the lowest level so that they do not interrupt views while the entry is at the highest point. Back and front of house are separated by the changing room spaces, positioned above the main public square. They block sound between the foyer and theater, and allow the public to flow freely without interrupting staff flow. A theater café is further separated, designed as an additional theater space.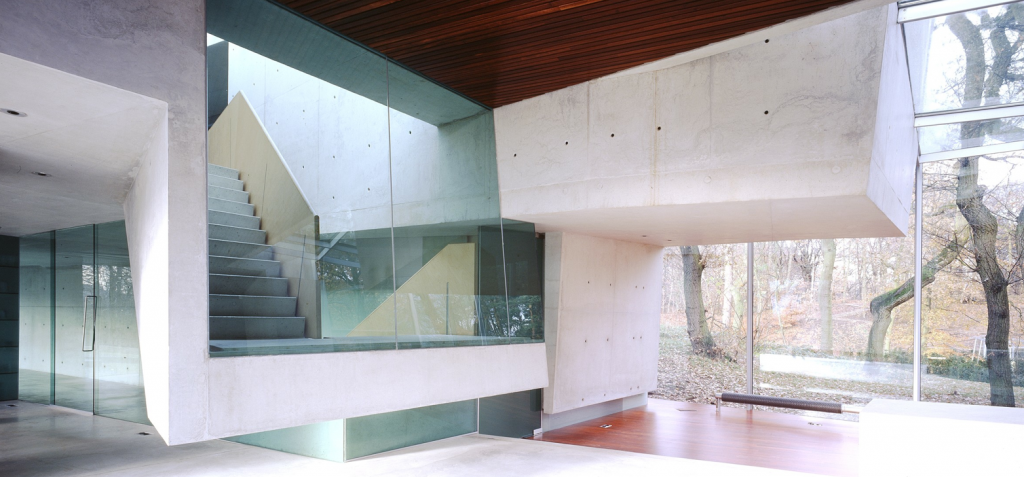 UNStudio embraces curves in a different way in its product design—notably for chairs. SitTable, for one, was designed in 2010 for furniture designer PROOFF. According to UNStudio's web site, SitTable serves as "a thinking place as well as a social meeting ground," providing for various functions. The long, rectangular white table caves in near its center, where padded seating covers part of the table and seemingly melts down into a bench. The table itself forms the seat, and gives a reasonable space between seat and workspace; the form repeats on the other side, so that the table as a whole creates a square S shape. (Some versions, however, have been produced with a single bench.)
The project's name, SitTable, can be read two ways: Sit Table (a table that allows for seating) or sittable (easy to sit in).  Whether the double entendre was intended or not, design blogs around the world quickly picked up on the unique piece of hybrid furniture, embracing its many possibilities.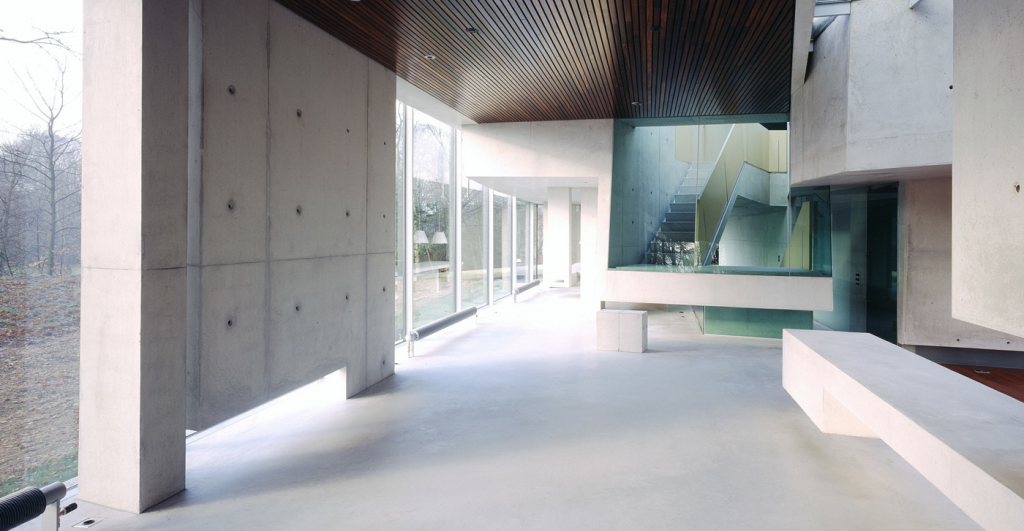 The inside/outside New Amsterdam Chair was similarly conceived for a variety of purposes. Its sleek white plastic surface and geometric shape—not quite your ordinary chair—can be used for dining just as easily as it can be put in offices or gardens. Following mid-twentieth-century precedents set by such esteemed designers as Joe Colombo and Verner Panton, this chair is stackable and based on a single continuous line. Made three dimensional, the line forms "a shell-like cast for the human body," as the firm's web site attests.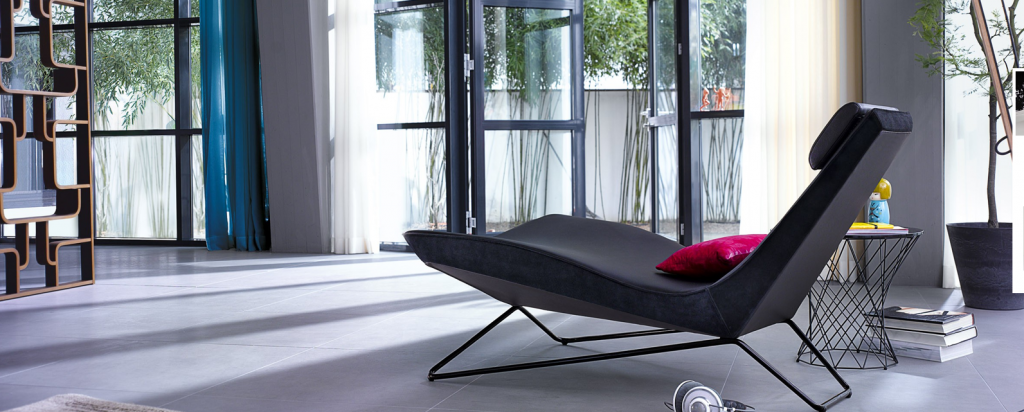 Although originally made for the UNStudio-designed New Amsterdam Plein and Pavilion in New York, the New Amsterdam Chair was since developed for production by client Wild+Speith in 2011; it was also shown in Milan at the Salone Internazionale del Mobile.
Founded in 1988 in Amsterdam by Ben Van Berkel, principal architect, and Caroline Bos, principal urban planner, the studio has a staff of more than 150 employees from seventeen different countries. Its sixty-nine built projects can be found around the world, and it now has offices in Amsterdam, Shanghai, and Hong Kong. UNStudio has received numerous awards, including most recently the National Steel Prize for its Utility Building, Arnhem Cenral Platforms and an International Lighting Design Award for its New York Collector's Loft, both in 2012.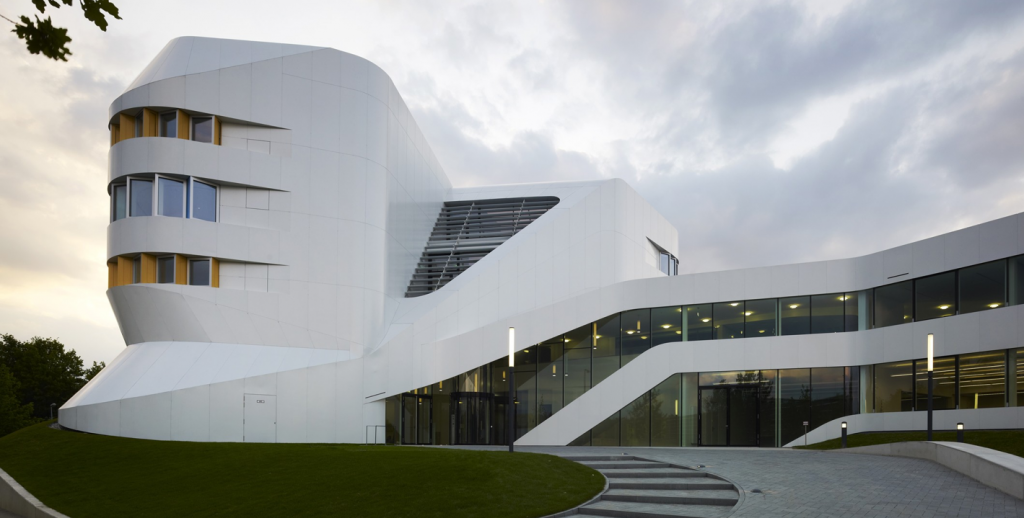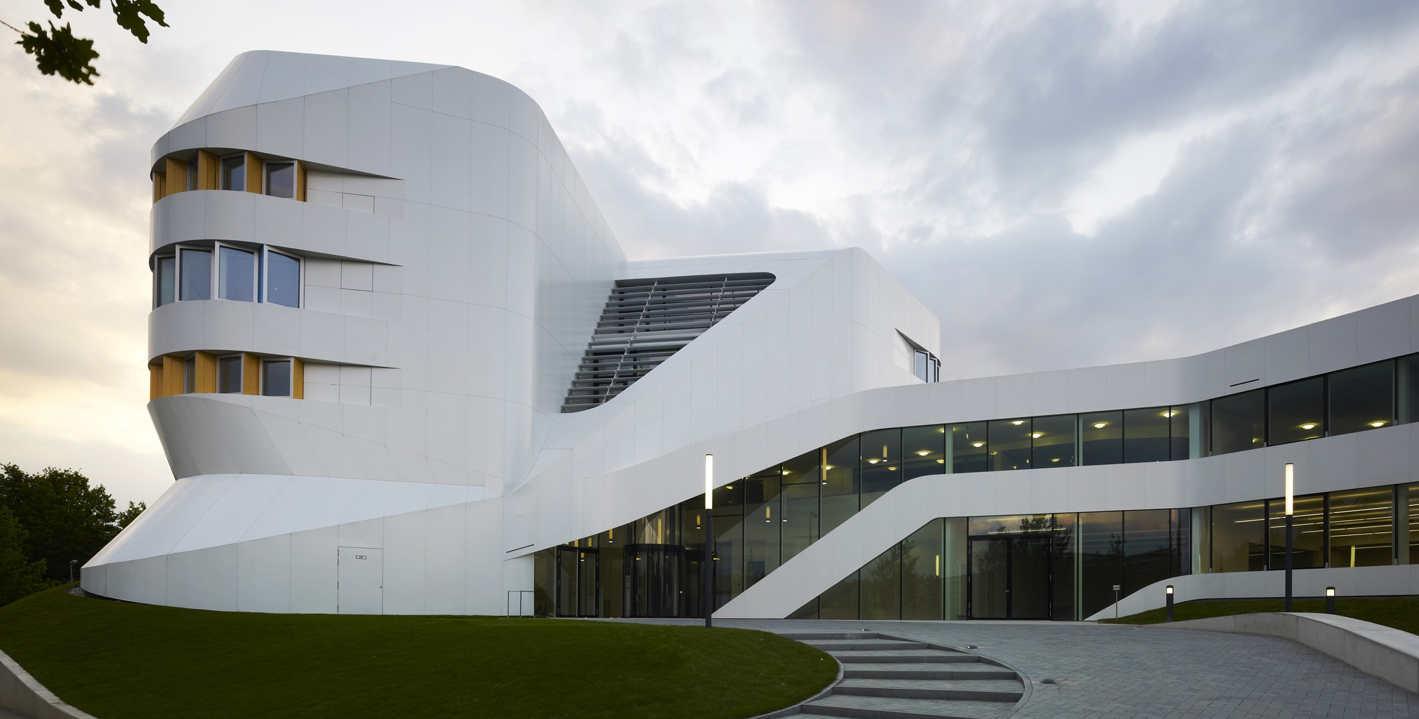 As noted, UNStudio has many conceptual projects, and the founders' academic pursuits have not gone unnoticed. This year, van Berkel was awarded an honorary professorship at the Harvard University Graduate School of Design, and Bos at the University of Melbourne. And based on van Berkel and Bos's projects, it is clear their combination of academic, professional, and practical thinking has proven successful.