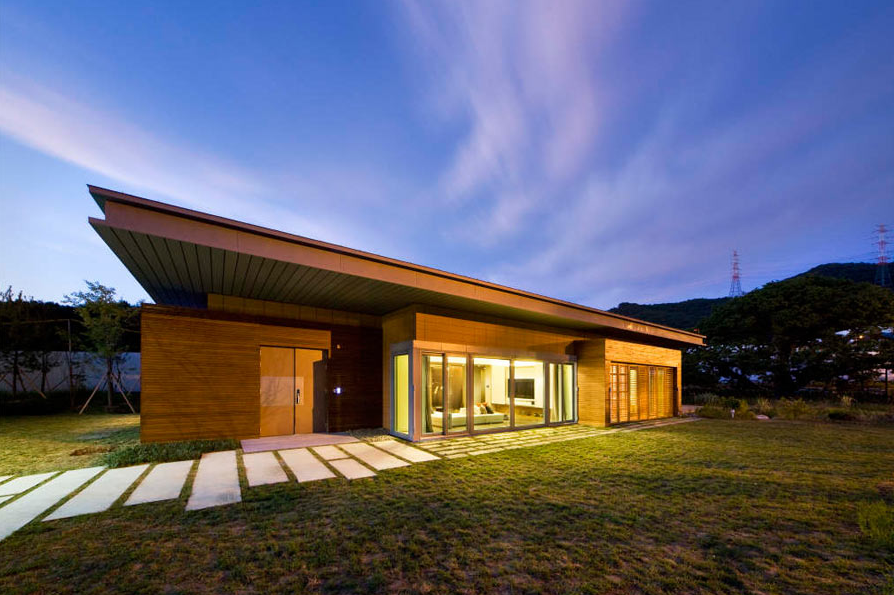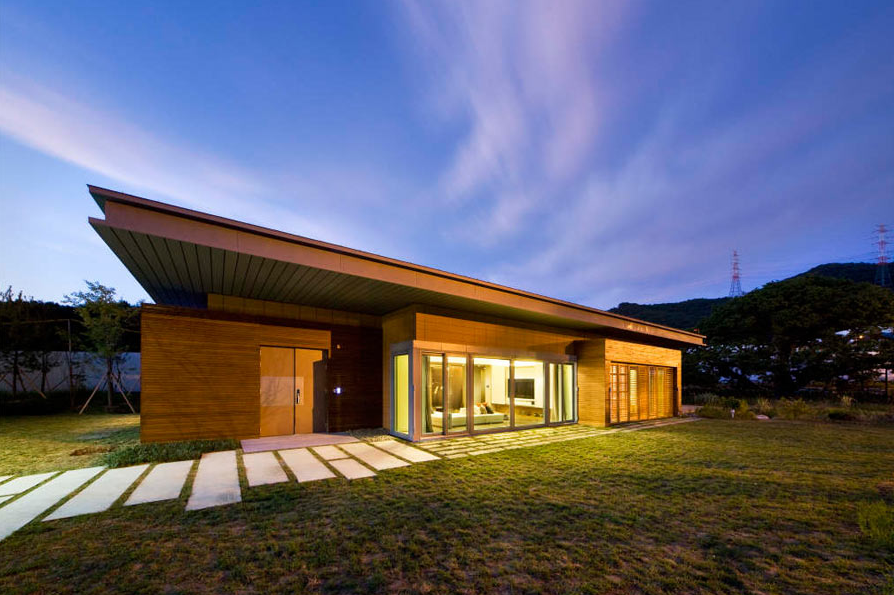 Korean firm Samoo Architects and Engineers was ranked ninth in the world this year in BD World Architecture's Top 100 architectural practices. Many of Samoo's designs have a touch of what fifty years ago would have been deemed futuristic—and apparently that aesthetic of upwardly curving lines, twisting forms, and sleek surfaces did indeed represent the future. Samoo is continually named the winner of design competitions; its aesthetic is refreshing, enlivening streetscapes around the globe.
D-Cube City in Seoul, a 2003 design competition winner, finished completion in 2011. The apartment/office/commercial/cultural complex includes a hotel and office tower, a fifty-one-story residential building, a park, department store, theme restaurant, theme park (with free viewing area), and arts center. Additionally, Samoo allotted space for pedestrian walkways, sitting, and spaces for social interaction. The project received a 2012 World Architecture News (WAN) award for effectiveness. "D-Cube City sets a new standard in sustainable, mixed-use, transit-oriented development resulting in a catalyst for development and social advancement," wrote WAN on its web site.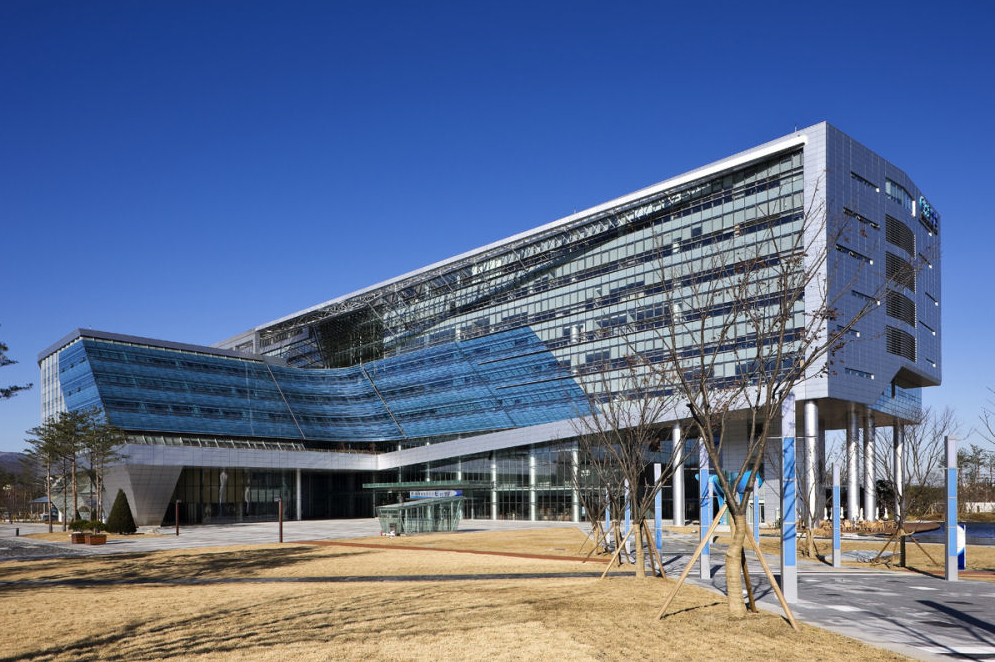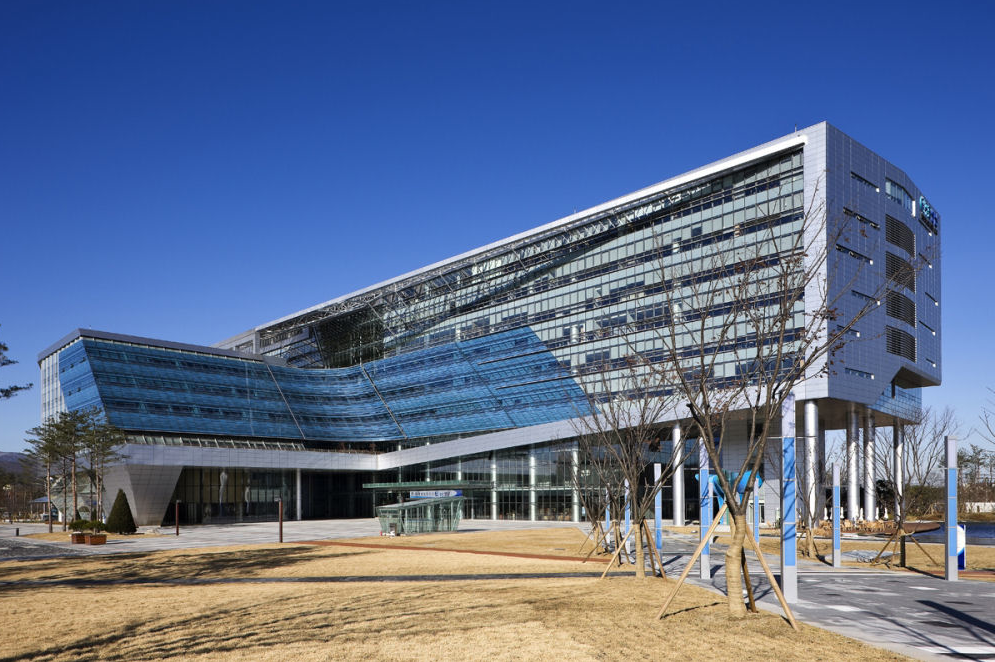 Samoo transformed the site—previously an industrial coal-processing plant—into a hub, helping to redevelop and reinvigorate the neighborhood. The land value has increased by 340 percent since the building's opening, according to WAN, also raising nearby real-estate values, encouraging tourism, and creating new jobs. The numbers speak for themselves: D-Cube City is not only an architectural-press darling, but also an important and popular site for cultural and economic growth in Korea's capital city.
The main tower rises up as a cluster of buildings below lend to the visual dynamism of the new streetscape. The mostly white facade of one building contrasts with the glass-sheathed exteriors of others. Samoo never resorted to standard box structures. The office/hotel tower has a subtle C-curve, enhancing its visual relationship to the lower buildings. For those, separate geometric forms join together to create three-dimensional facades, meant to emulate traditional Korean lanterns. None of the buildings are obvious solutions to urban planning, and each uses gardens and waterfalls throughout—combining nature with culture was of utmost importance to the design team.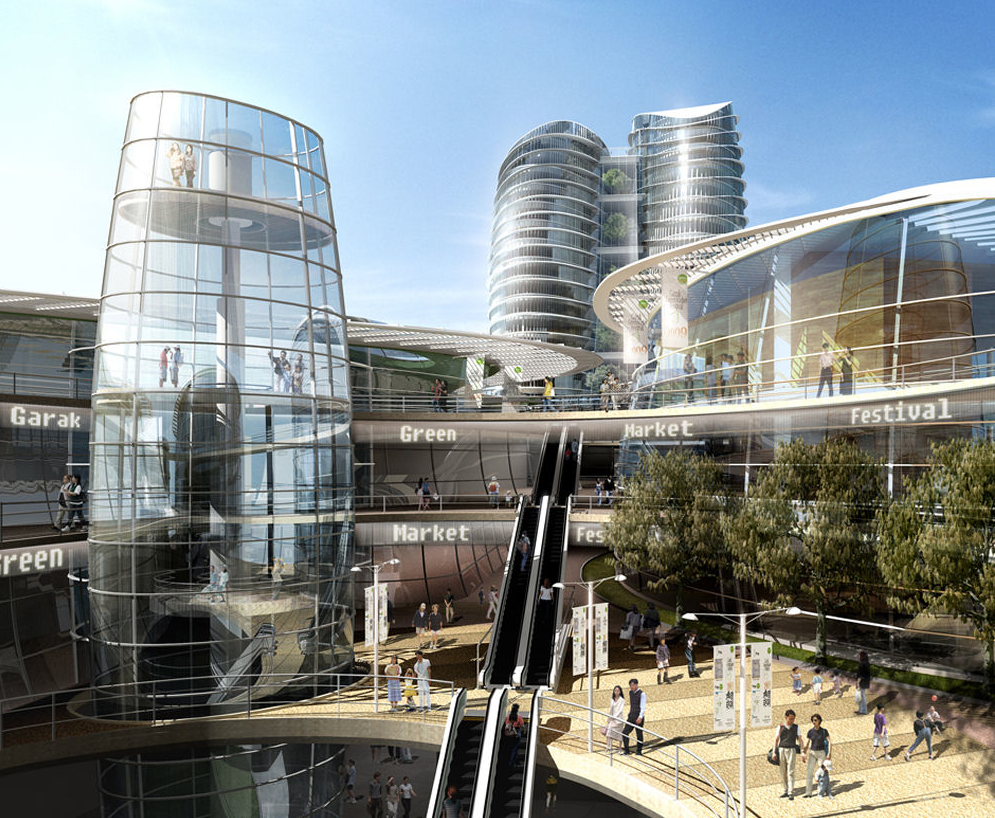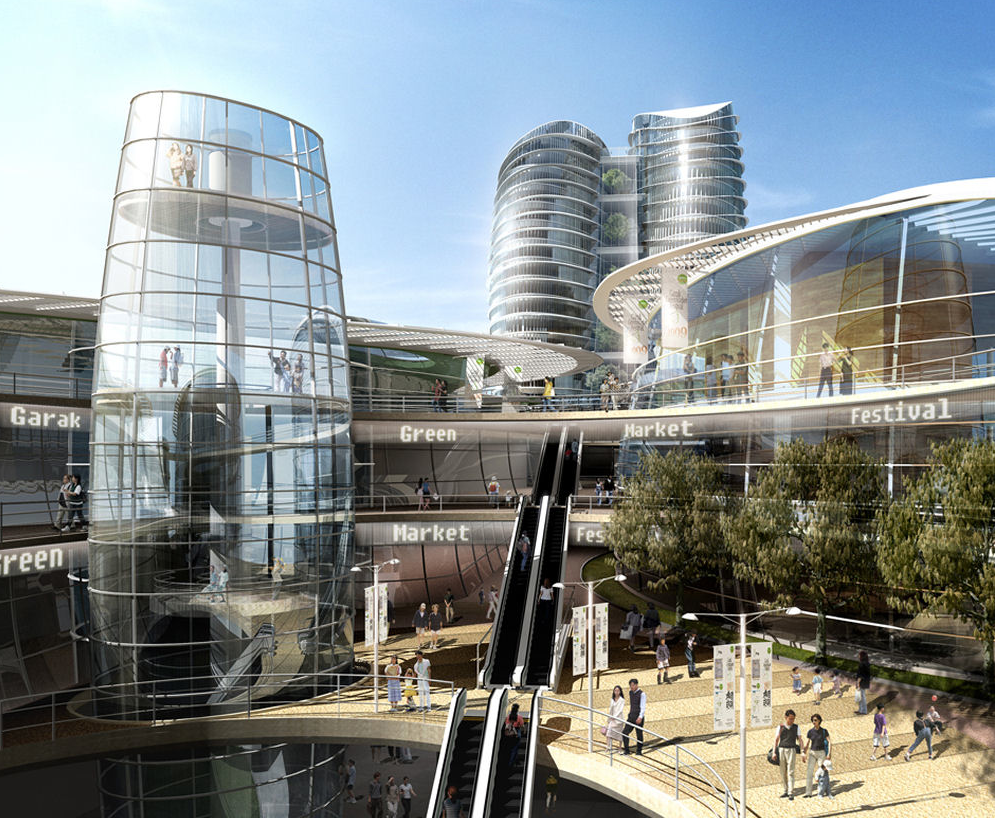 The project, designed in collaboration with Los Angeles–based firm the Jerde Partnership, received the MIPIM 2012 People's Choice Award and the Cityscape Global 2012 Built Retail Award for Emerging Markets.
A more recent competition winner, from 2011, is the Korea Rural Community Corporation Headquarters, an office space in Naju, Korea. The design creates a sense that the tower soars much higher than its nineteen planned stories. Thin, wide elements around the main structure extend the tower outward and upward beyond the top floor—modern-day finials, perhaps. The firm compares the facade to "images of nature," according to its web site—an important juxtaposition for a building aspiring to high sustainability standards.
Samoo's winning competition entries extend well beyond Korea, however. In the US, the New York office created the winning design for the Korean Cultural Service Building in 2010. To be built on an unusual fresh plot of land—formerly a parking lot—in Manhattan, this eight-story building will include space for exhibitions, performance, lectures, and offices.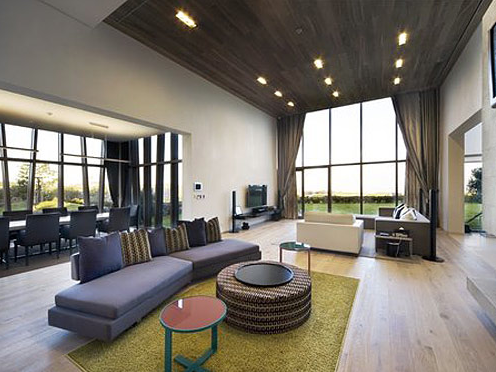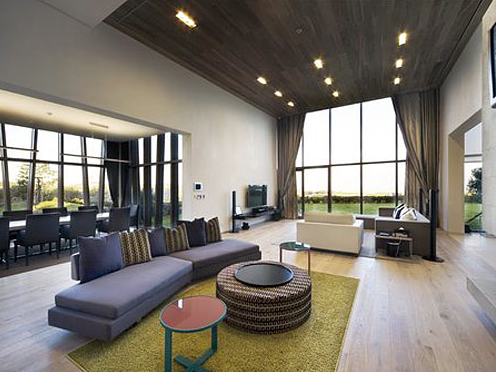 The design aimed to combine modernity with Korean tradition. Behind the multi-layered glass facade stands a twisting sculptural form. While the rectangular, boxy glass facade creates dialogue with nearby buildings, the interior form will be a unique addition to the streetscape. The structure includes ceramic, representing heaven; terracotta, representing earth; and milled wood, representing humanity.
The project received an unbuilt Civic Buildings project award from World Architecture News in 2010. Samoo aspires to receive LEED certification for the building.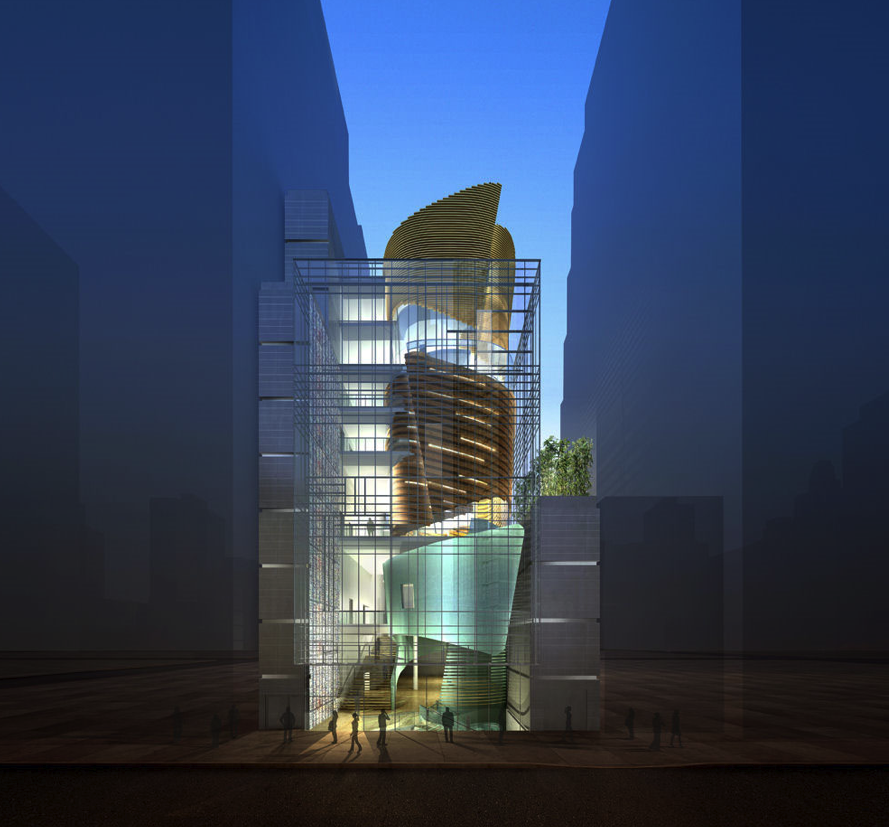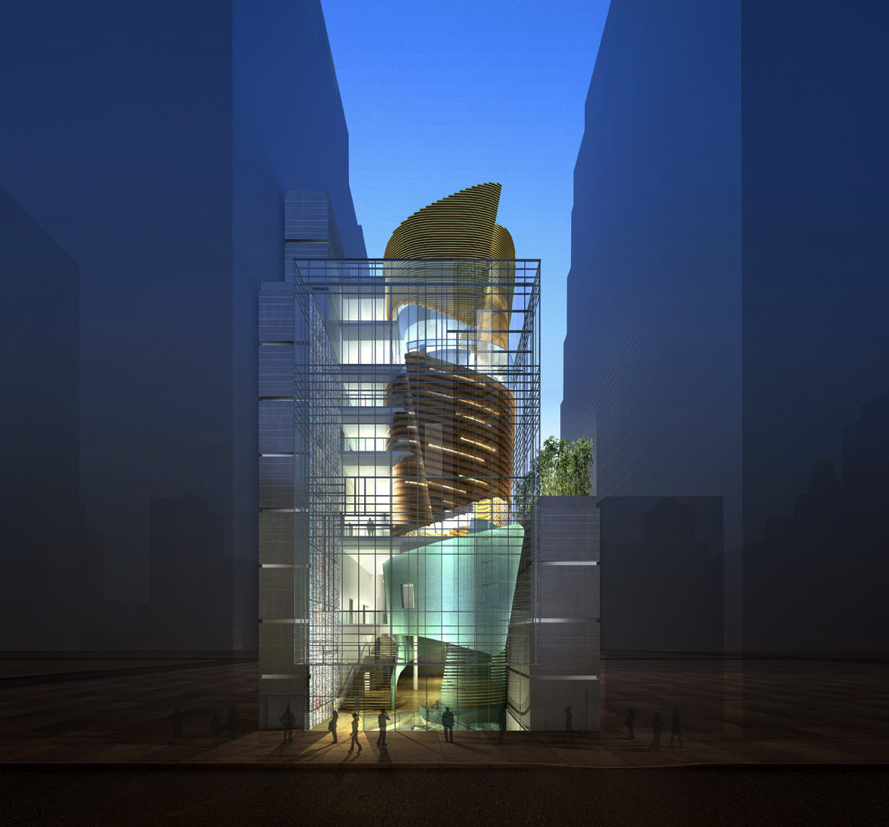 In addition to its competition-winning towers, Samoo also specializes in residential, academic, industrial, transportation, and other projects. Headquartered in Seoul, Korea, the firm has five offices around the world and employs more than a thousand individuals.
The firm has received almost countless awards since its founding in 1976. In 2011, it received a Red Dot Design Award honorable mention as well as four Korean Architecture Awards. Additional recognition has come from the Korean Institute of Architects Awards, Seoul Architecture Work Awards, ALA Design Awards, BIM Design Awards, Gyeonggi-do Architectural Culture Award, Good Design, and numerous other organizations each year.
With so many competition winners on the blocks or in construction, the future of our streetscapes are changing, and for the better. Samoo adds a fresh and unique spin to standard towers, turning otherwise-dull areas into lively and vibrant hubs.