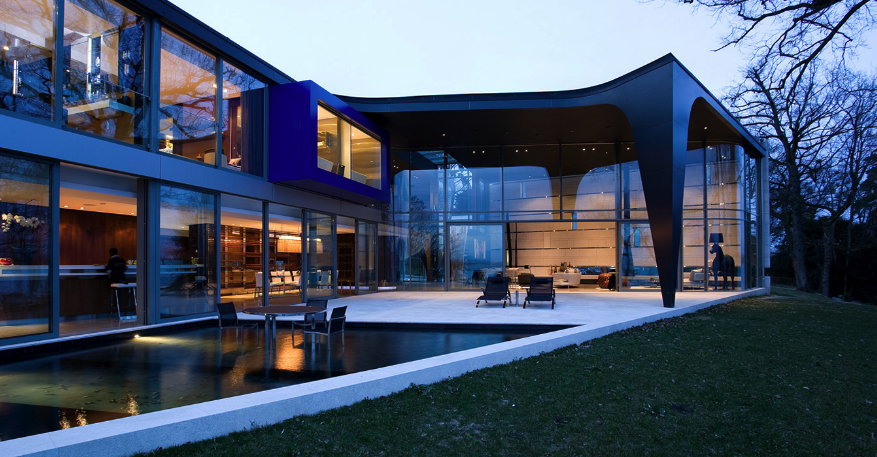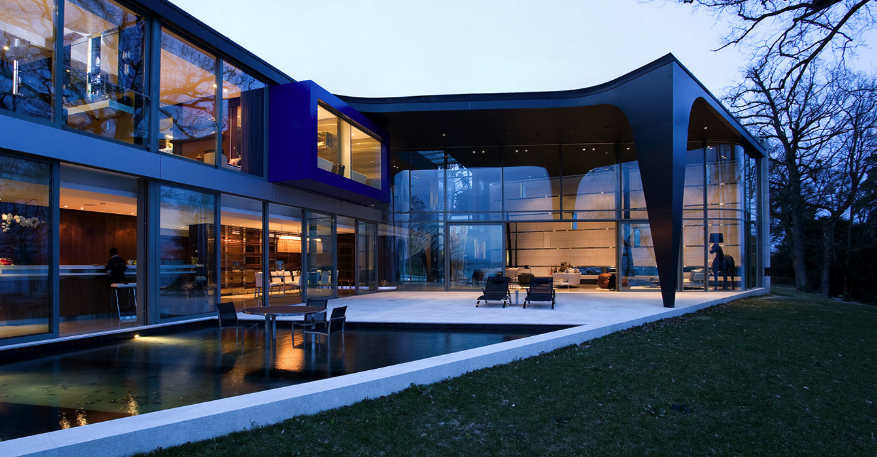 Spacious, luxurious modernism seems to be the mantra of South African–based architecture firm SAOTA. Any one of their numerous award-winning internationally built projects can be said to embrace this feeling, but it is particularly evident in two residences built this year, in 2012. Glen 2961 in Cape Town, South Africa, and 6th 1448 Houghton ZM in Johannesburg, South Africa, are emblems of the firm's modernist style.
The clients for Glen 2961 had a preexisting home on the site, but SAOTA razed it to start fresh. Sliding aluminum doors in the living room and glass handrails mix with concrete, painted brick, and oak cabinetry and ceilings. Together the materials create a modern home that is still intimate and warm while blurring the boundaries between exterior and interior.  Furnishings—a variety of styles that includes sofas and wooden picnic tables—create seating arrangements in the large open-floor plan.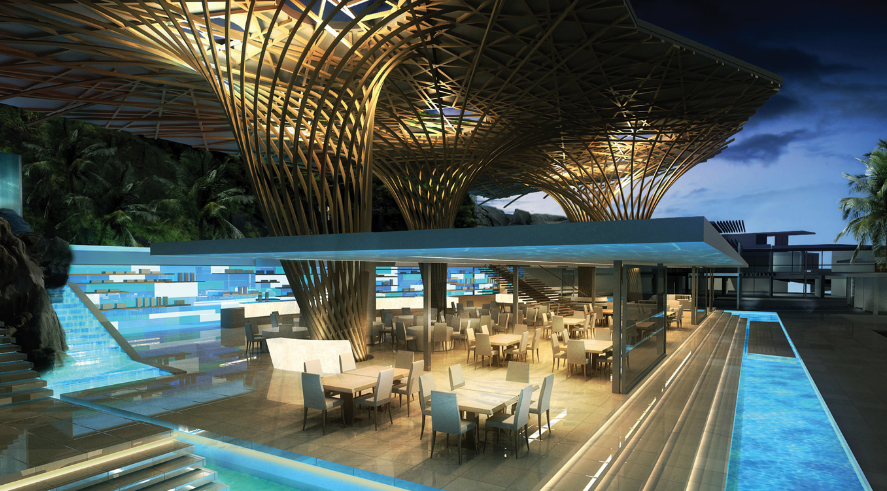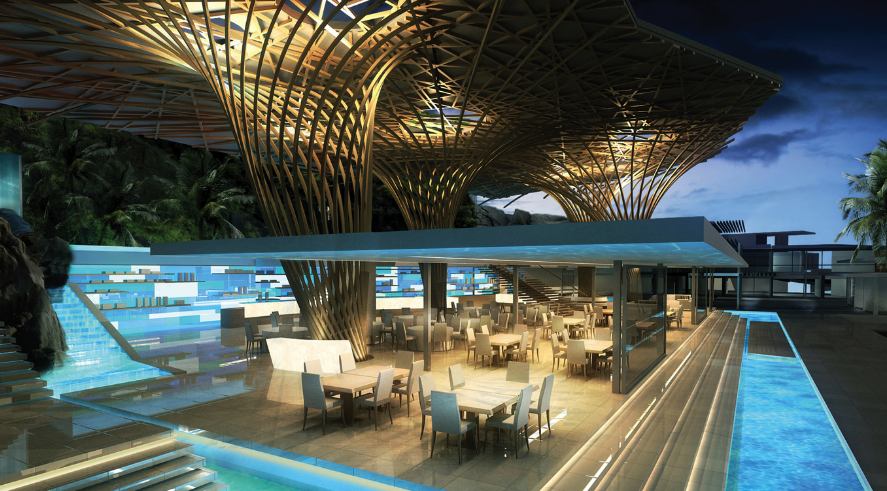 The firm's 6th 1448 Houghton ZM is similarly airy and spacious.  Two separate houses organized by a common entrance and form a U shape around a central courtyard that connects public spaces. Natural air fills the lower-level interior, and views to the exterior are available in each space. On the second level, which houses bedrooms, slatted shutters protect against harsh sunlight.
Antoni Associates—the interior design and décor studio of SAOTA—designed the interiors, which include wooden room dividers with a geometric, abstract design that demarcate spaces while allowing residents to see through them; downstairs, it appears that no area is closed off from another. The double-height living room also includes a central ribbon-like staircase. Walls, ceilings, and floors are shades of white, adding to the clean, airy feel. Upstairs, soft, cool tones—grays, creams—are predominant, with splashes of purple and other bright colors mixed in as accents.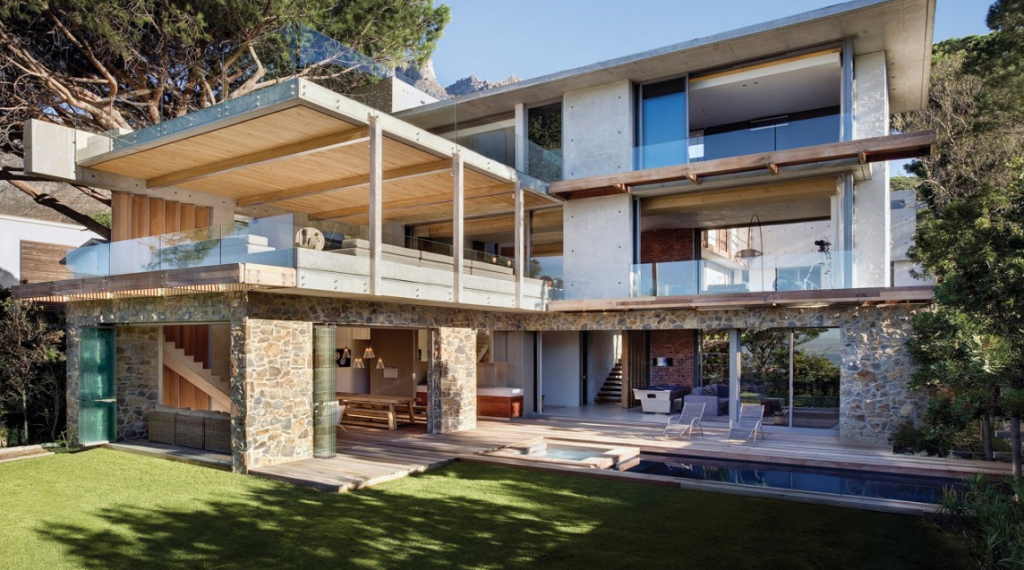 SAOTA has also experimented with innovative forms in their spacious homes. Sow Geneva, an office and guest space on Lake Geneva, Switzerland, is an unexpected sculptural presence on the triangular, sloping site. The client wanted to express an African aesthetic that represented his heritage. A shaded exterior serves as a physical metaphor for an overhanging African tree, for instance. A sense of leisure and luxury abound throughout the two-structure project.
The residential portion includes an L-shaped, double-volume living space that opens onto the dining and kitchen areas on the ground floor and a family room above. Bedrooms are accessed via a circular staircase. The office space is accessed via an underground passageway that includes spa, pool, garages, cinema, and of course, the office.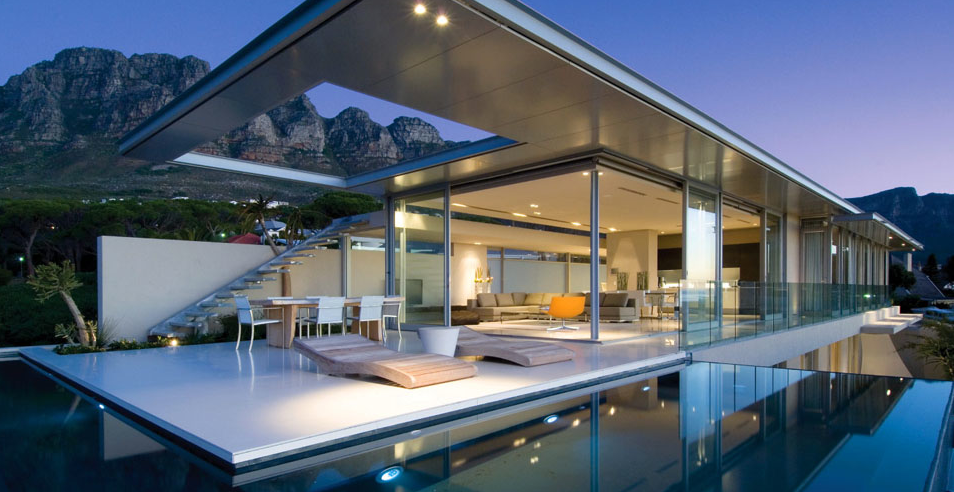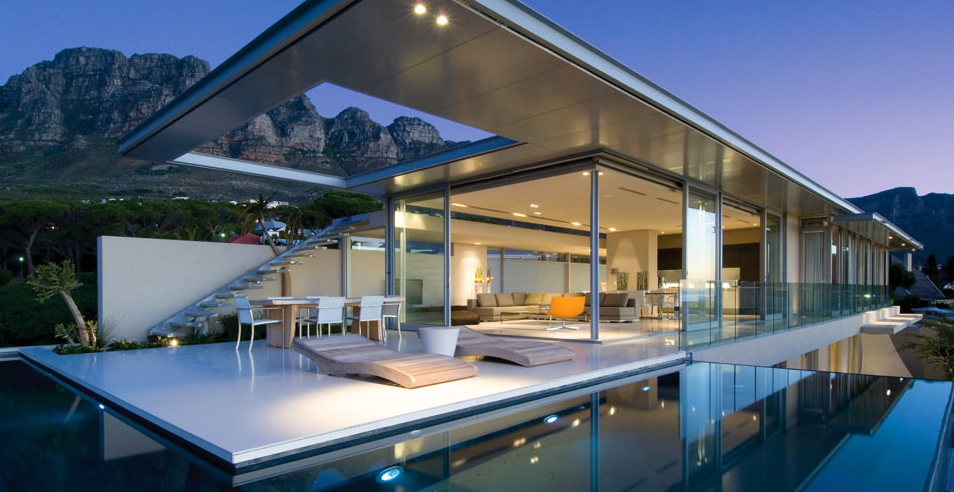 Antoni Associates again designed the interiors. Jerusalem marble floors throughout and walls of varying materials, such as marble, stainless steel, and glass, create visual splendor inside the large, open space. Warmer brown and neutral tones are used in the bedrooms while the main living space includes dark walls enlivened with art—including most prominently a portrait by French painter Francoise Nielly. Double-height glass window-walls provide stunning views over the lake. Large corner couches and grouped seating arrangements allow a sense of intimacy in the otherwise-overwhelming spaces. Completed in 2010, Sow Geneva received a 2011 Cape Institute for Architecture (CIA) award.
Public projects have included the five-star Radisson Blu Hotel in Dakar Senegal, West Africa, which also embraced a mix of modernism and traditional African aesthetics in materials and motifs. Nearby, the Sea Plaza lifestyle center includes high-end retail shops, a spa, bowling alley, three cinemas, and apartments; interiors were designed by Antoni Associates.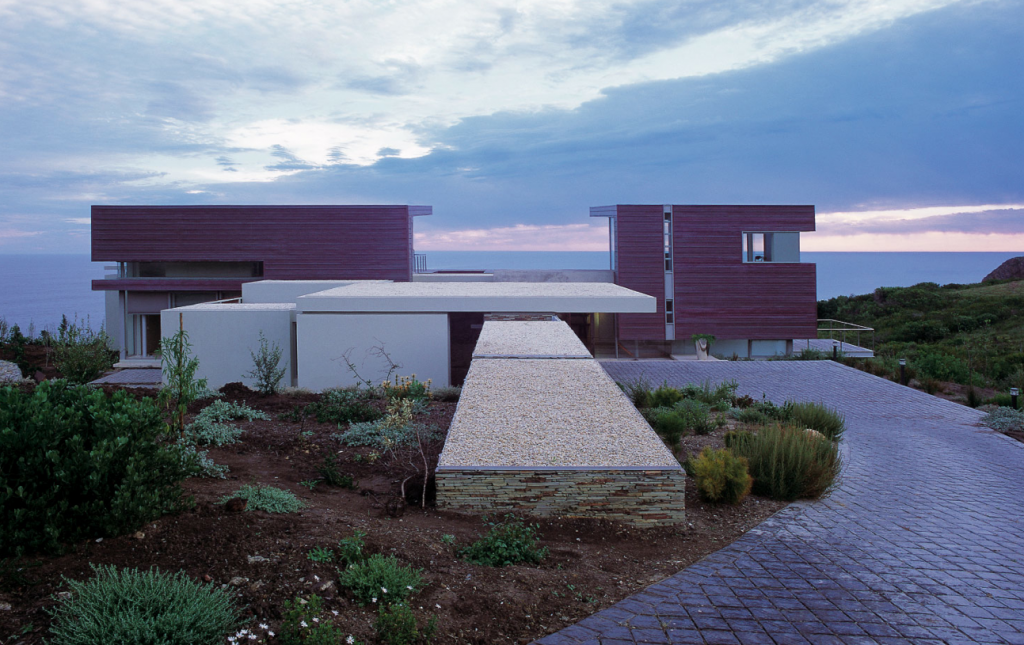 The name SAOTA comes from the first letters of the three principals' names—Stefan Antoni, Philip Olmesdahl, and Greg Truen. Together, the architects have received numerous awards, including the 2011 CIA awards for Sow Geneva and Voelklip; 2011 KZ-NIA KWA-ZULU Natal Institute for Architecture for Duke; 2010 Corobrik SAIA Award for Excellence and a 2010 Corobrik SAIA Award of Merit both for Hatfield 109; 2010 MIPIM International Awards commendation for Dakar Towers; and a 2009 CIA award for Head 1815.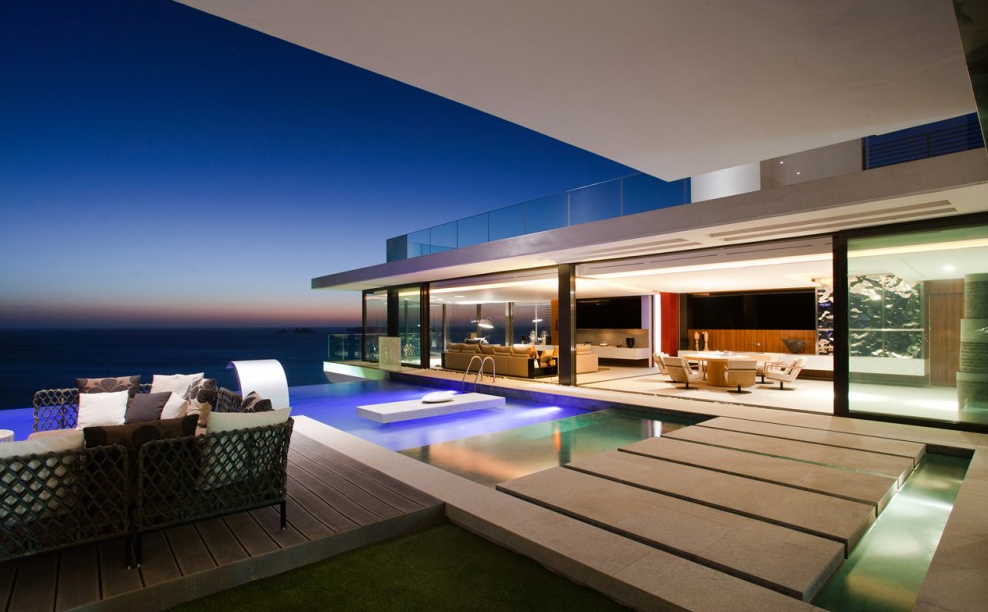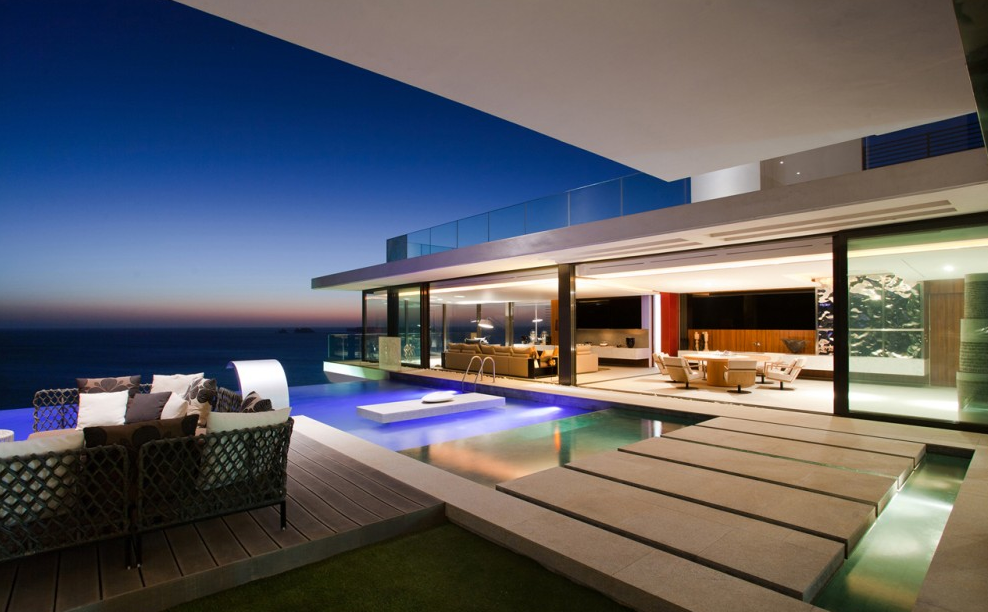 SAOTA's Antoni Associates has also made a name for itself; it was a 2012 finalist for the Restaurant and Bar Design Award and a 2011 finalist for the Andrew Martin Interior Designer of the Year honor. The division has also been recognized by ISAA, Decorex, Cub Awards, Rooms on View, and received House and Leisure's 2009 House of the Year award.
It is clear that SAOTA's in-house interior design specialists have helped to make their modern visions a reality. Whether glass-encased houses with views or sculptural residences imbued with African metaphors and motifs, the firm has created an award-winning style  of luxury, spaciousness, and leisure.