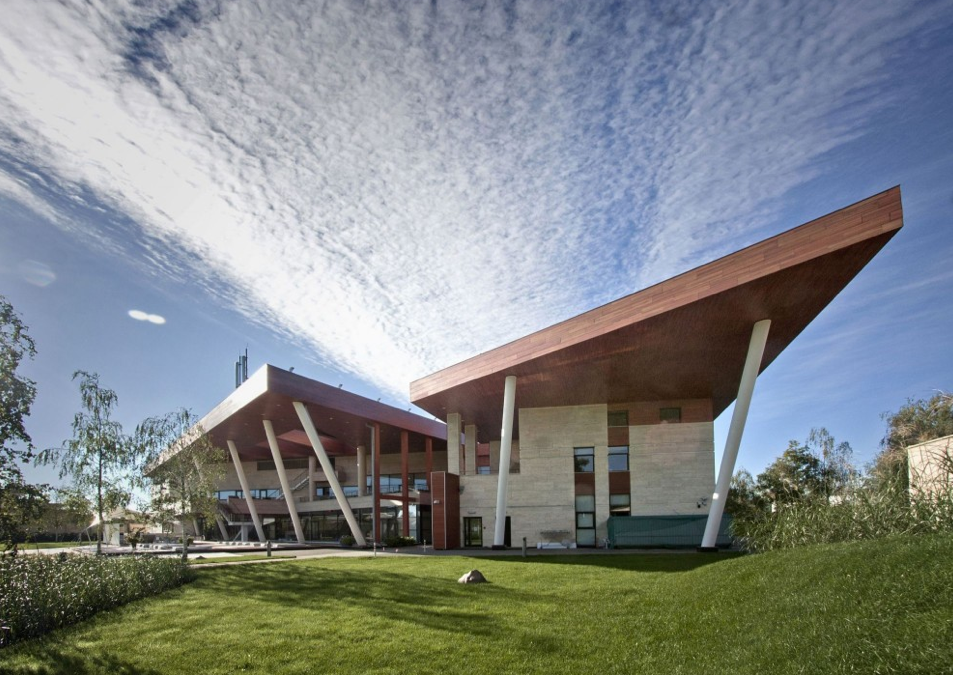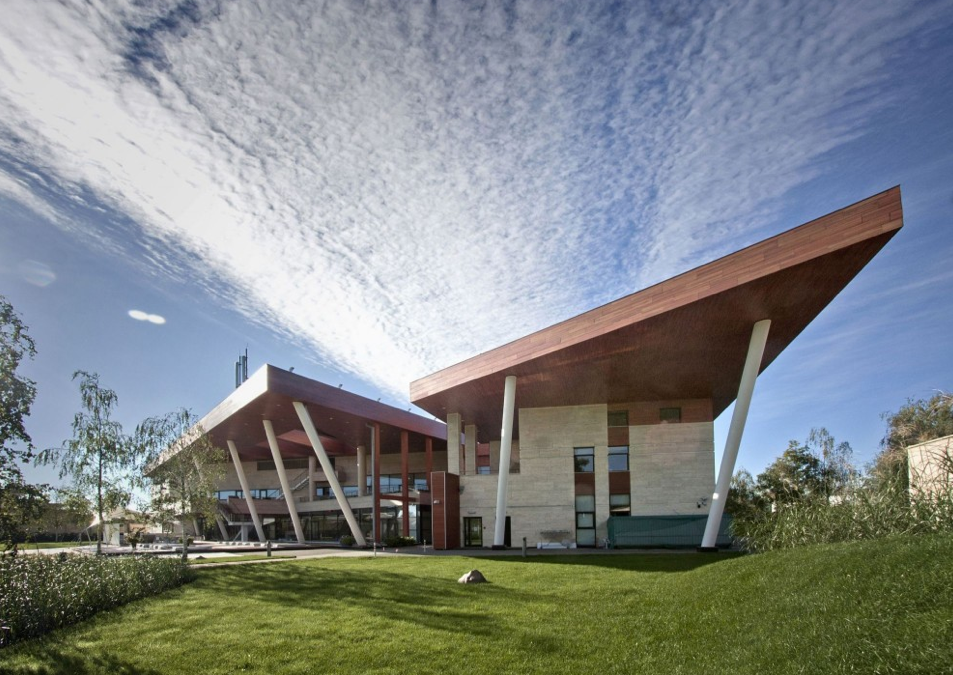 Moscow-based architecture firm Asadov Architectural Studio isn't afraid to think outside the box—truly. Many of their works have a character that can only be described as unique. The forms are just as alive as the people who use them, and the ideas are fresh and exciting.
One of the firm's most recent designs is a striking monument-sculpture to be placed in Azerbaijan, symbolizing the Republic of Azerbaijan. Azerbejain is at a crossroads between Asia and Europe, and many nations have fought for control over the region. It gained independence from the Soviet Union in 1991, and has retained it since.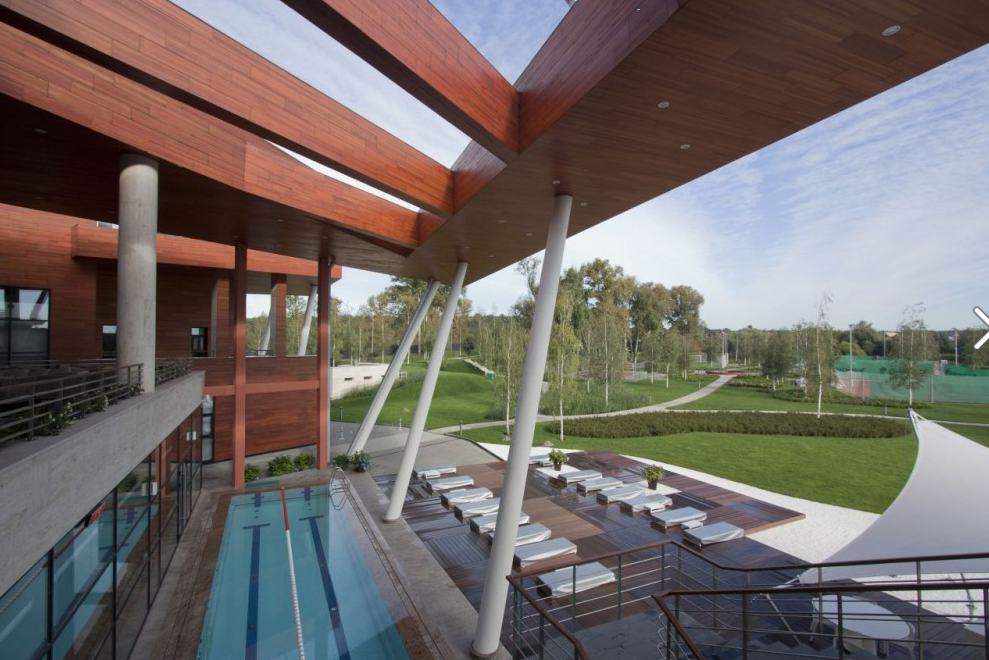 For the sculpture, the firm exploded an eight-pointed star on a shield in national colors (blue, red, green) into a three-dimensional structure. When viewed from above, the form is a perfect eight-pointed star—each point symbolizing a branch of the Turkic people. When viewed from ground level, it is dynamic, appearing to shoot up or burst open at any moment.
With rays aimed toward the sky and raised from the ground, it is both an observation platform and a symbol of reaching upward. On the top is a light installation that enhances the sense of power, extending the star's rays into the infinite sky. A central elevator shaft leads to the observation deck, and each of the star's points contains a glass-enclosed staircase.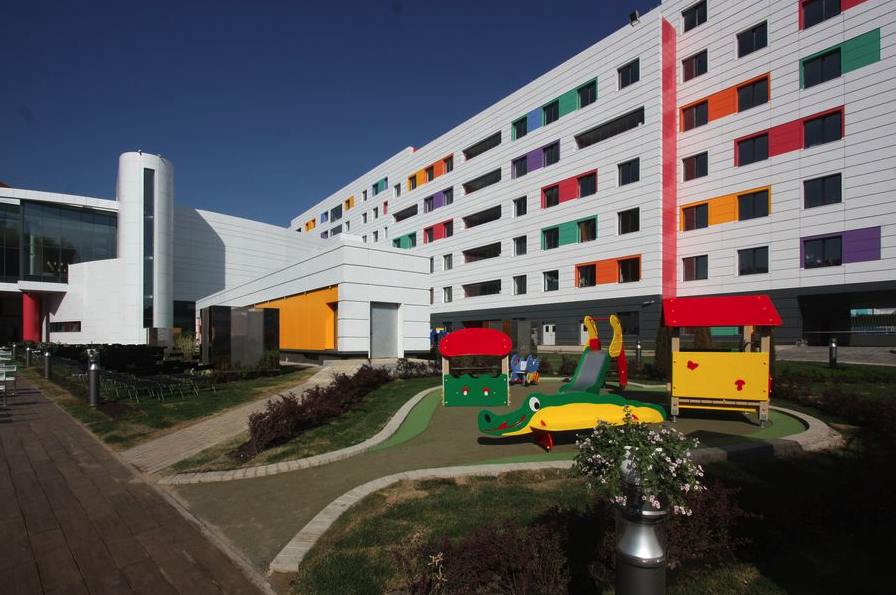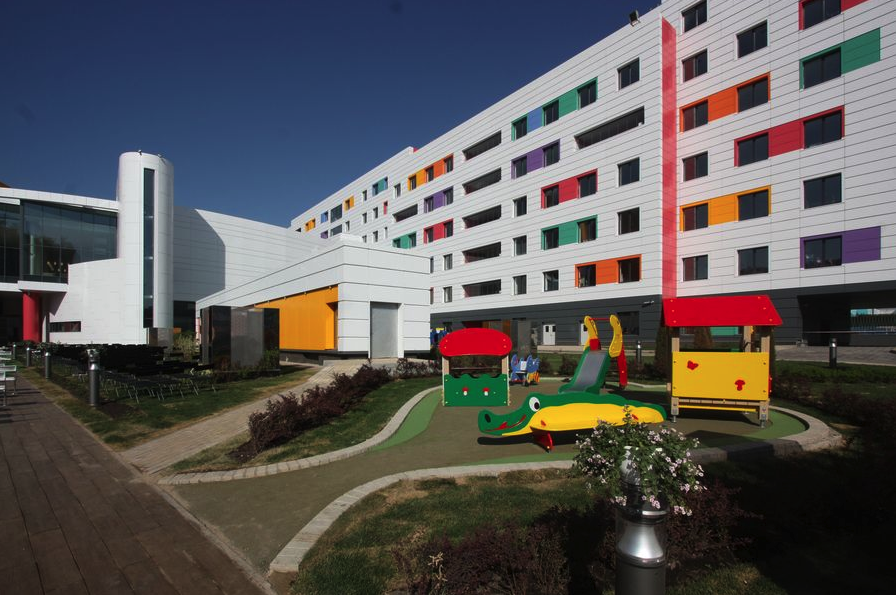 The underground level houses souvenir shops and cafes, and within the structure is the two-level Azerbaijan Independence Museum. The structure is aptly titled Zvezda Svobody, which translates to "Liberty Star."
While the monument is edgy in a literal way, other projects have a more eerie edge to them. A hotel-over-water, Aerotel, designed by Asadov more closely resembles a UFO from a science-fiction film than a leisurely vacation spot. This fantasy structure, designed in 2008, exemplifies the firm's ability to find creative solutions to contemporary problems. The aim was to create a hotel on water that didn't involve developing a man-made island. Any lake or ocean seashore could house this structure, according to the architect's web site. Compared to building an island and the hotel to go on it, Aerotel involves lower construction costs and less disruption to the natural water environment.
Arms form a "web park" with pedestrian roads and hanging gardens; inside one would find the hotel space, eateries, and winter gardens. An escalator along the support provides access to the hotel without flying, although mooring areas allow the latter entry style as well. On sea level, the firm anticipates aquatic activities.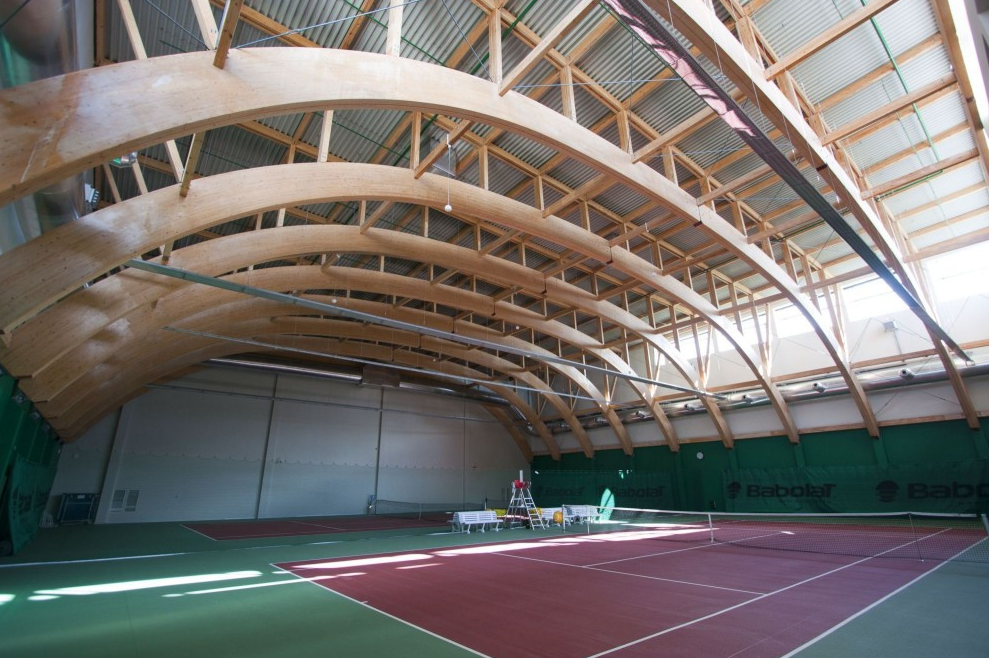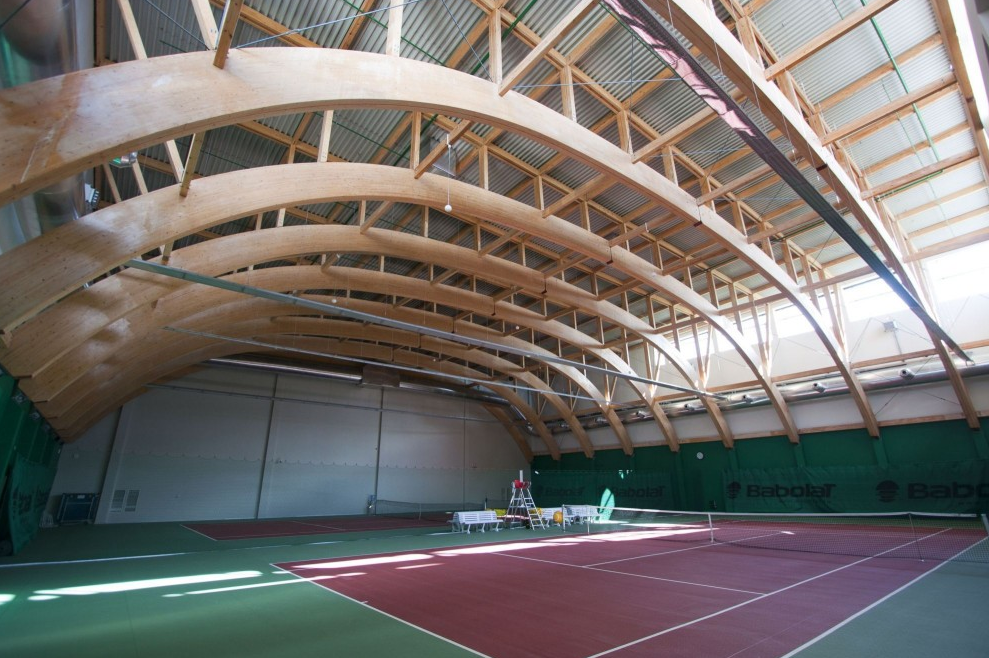 Founded in 1989, the Asadov Architectural Studio has completed projects including residential buildings, community complexes—including the villa community Starocherkasskaya Riviera (Riviera of Old Cherkassy)—government buildings, numerous reconstructions, and has envisioned many more. Three books and a DVD comprise the firm's mammoth monograph.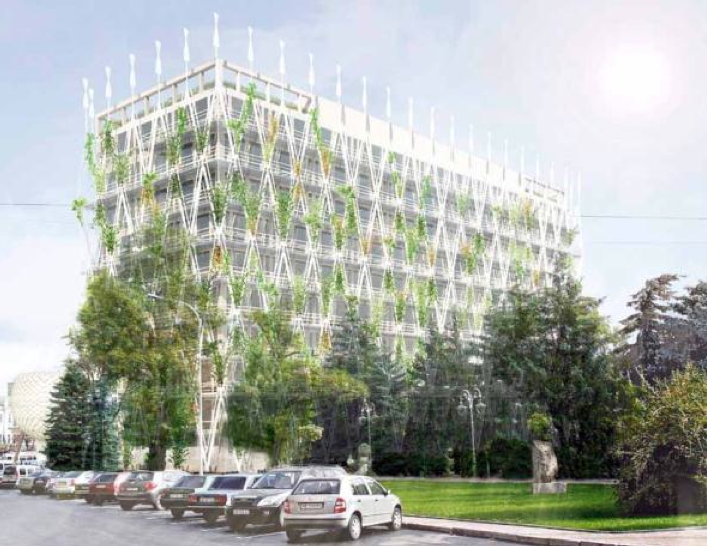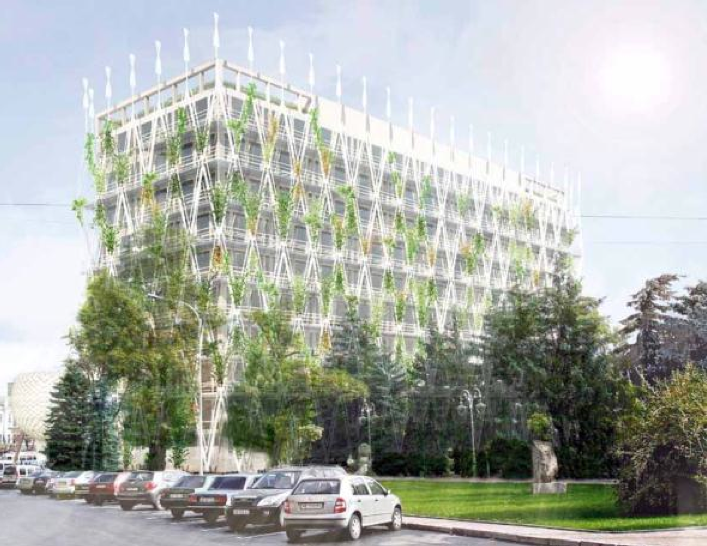 In addition to marking the world with its buildings and inspiring designers with its ideas, the firm has also taken an active role in bringing attention to their field more generally. Since 2005, the studio, in coordination with the Moscow Architects Union, has organized architectural festivals called Goroda (Towns). More than five hundred young architects gather at each to participate in a themed, non-stop building competition. Lectures, films, seminars, and master classes take place during the most intensive two-week building period.
Anticipation is already building for the next Goroda, dubbed MicroHouse. This theme encourages architects to rethink the notion of architecture as shelter by creating habitable micro-spaces with social functions. Design submissions have been accepted this fall, and winning designs will be selected by a jury of renowned architects and building experts (engineers, housing manufacturers, and sustainable development specialists). Those designs will be implemented by the participating architects or project teams, and during ArchMoscow in May 2013, a winning project will be chosen.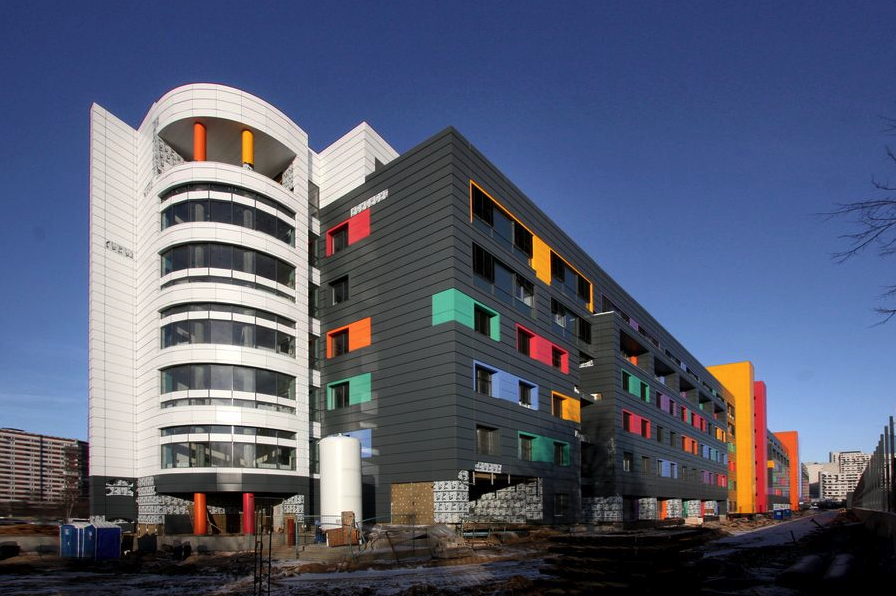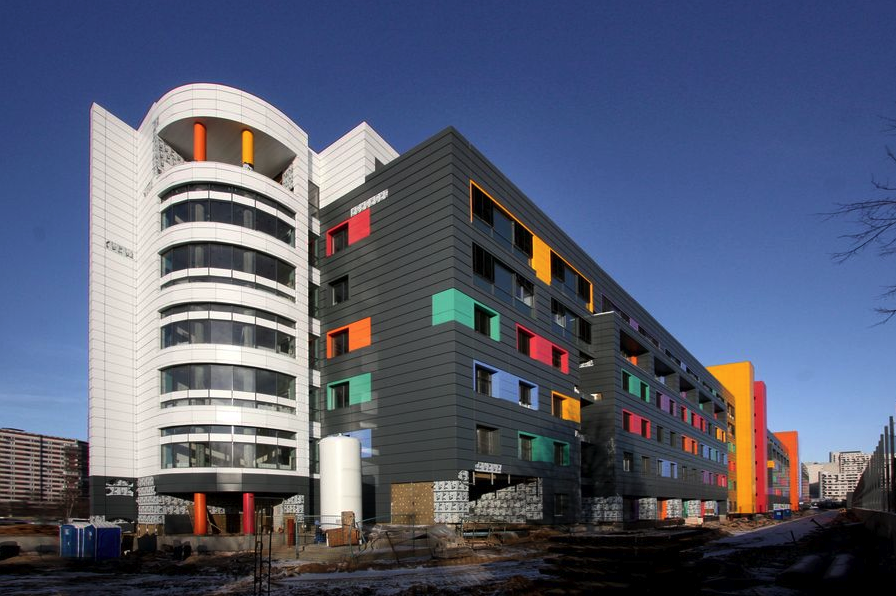 Asadov's involvement in Goroda shows that the firm's creativity extends beyond finding new ways to conceptualize buildings; it has also found ways to create excitement and celebration over architecture. Whether with literal or metaphorical edge, the firm's recent and upcoming projects—including a rainbow-colored, undulating resort complex in Sochi that currently exists only in sketches—are ones on which to keep checking.