Most Internet searches for successful architects turn up design blogs and magazines. But Max Strang's name has become known in a very different medium. His own Coconut Grove, Florida, house was featured in the 2006 action-drama film Miami Vice. The nearly all-white five-bedroom home with tropical pool and spa and open-air upstairs living room is probably Strang's most well-known house, having also been featured in Architectural Digest, the Wall Street Journal, the USA network's show Burn Notice, and elsewhere.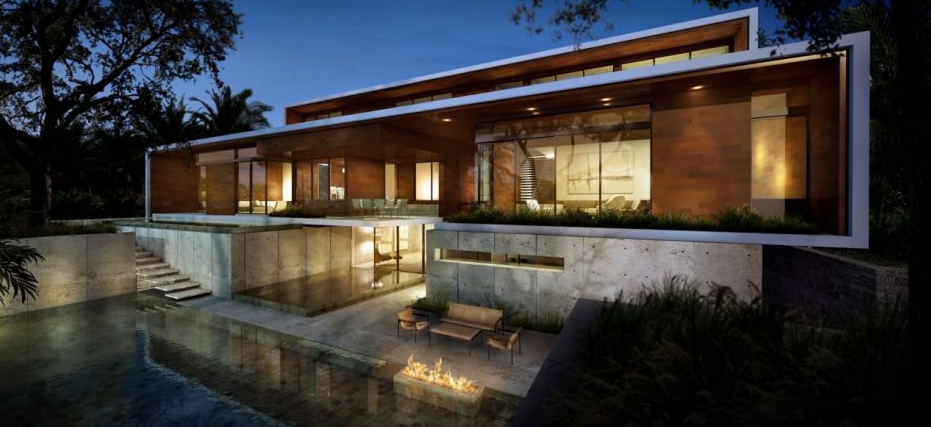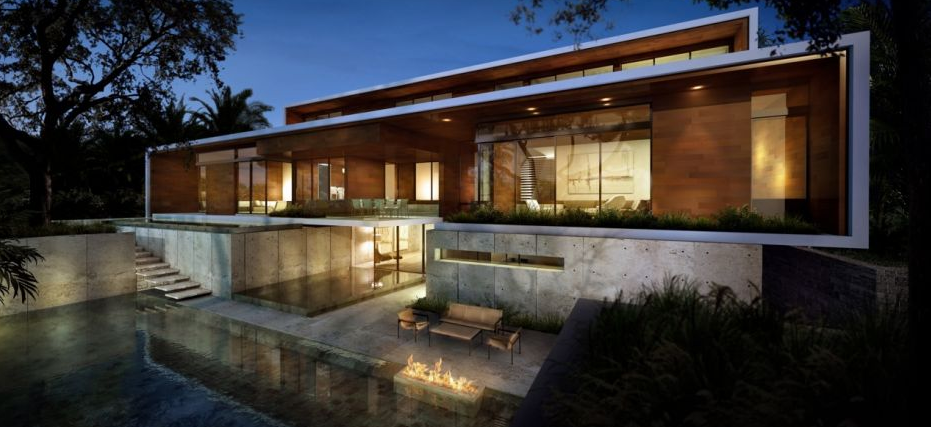 Strang, principal and president of 2010 AIA Miami Firm of the Year recipient Max Strang Architecture, hasn't been resting on his laurels, however. Although he recently moved to Telluride, Colorado—where he feels the immersion in nature helps him to focus creatively more than he could in the bustling Florida city—he telecommutes and visits the Miami-based firm monthly. His interest in creating modern, luxury, eco-friendly residences in tropical environments remains strong.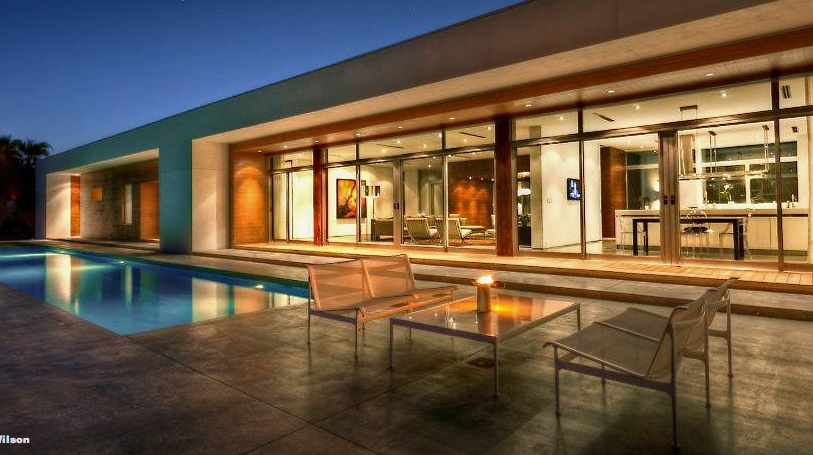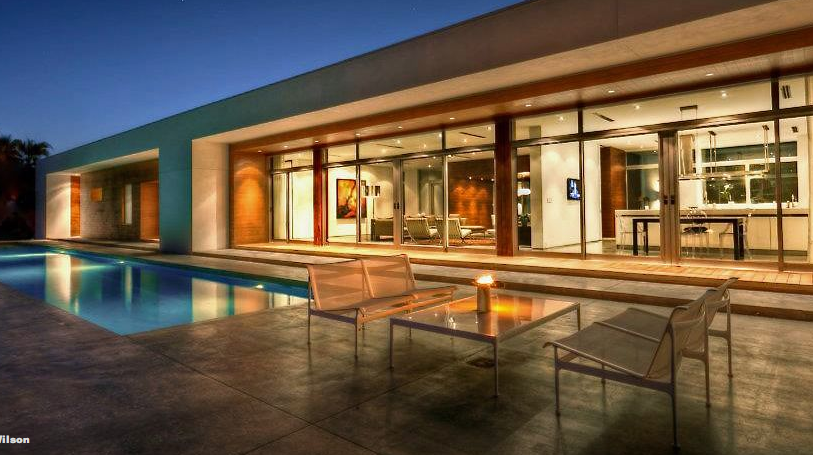 The firm's motto, "Authenticity. Timelessness. Sustainability," can be seen in its recent projects. Particularly dedicated to achieving LEED certification on the homes he designs, Strang is paving the way for eco-friendly architecture. His 2011 Lake House in Winter Haven, Florida, is the first LEED-certified residence there. The 5,500-square-foot house not only uses Resysta, a sustainable, non-plastic material akin to real wood, but also uses it more than any other residence had before. Made of rice husks, salt, and vegetable oil, Resysta has been called the "non-wood wood." If the material is ever removed from the house, it is entirely recyclable.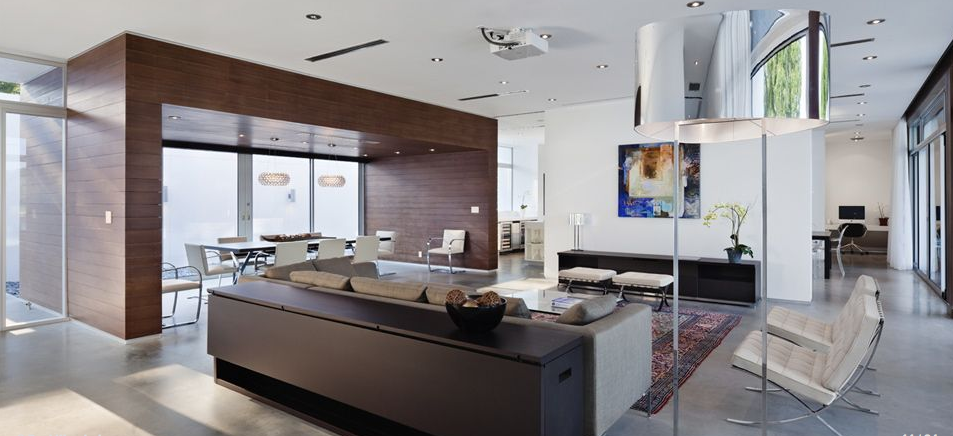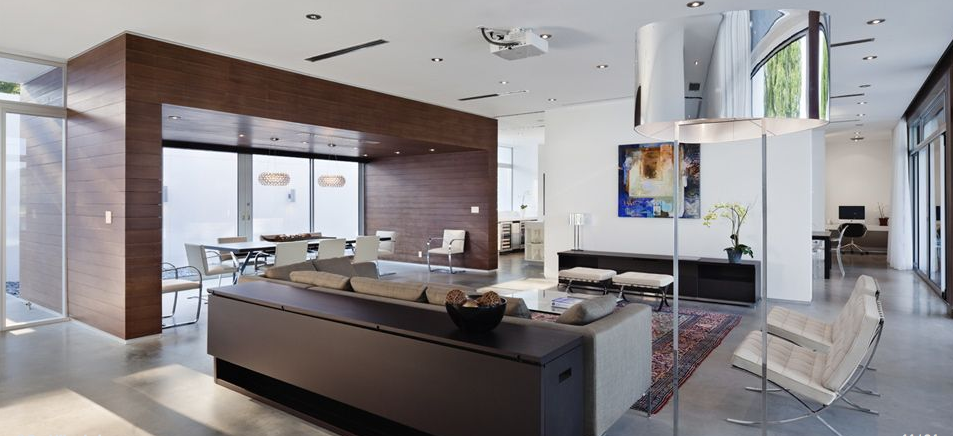 The house is set on a sloping lakefront lot. The exterior shell is stucco and includes eight-foot overhangs that protect the house from the sun. Additionally, a solar photovoltaic system, hot-water heaters, geothermal HVAC, and LED lighting add to the home's environmental features. The interior features large, open spaces surrounded by floor-to-ceiling sliding glass doors that provide natural light and cross ventilation.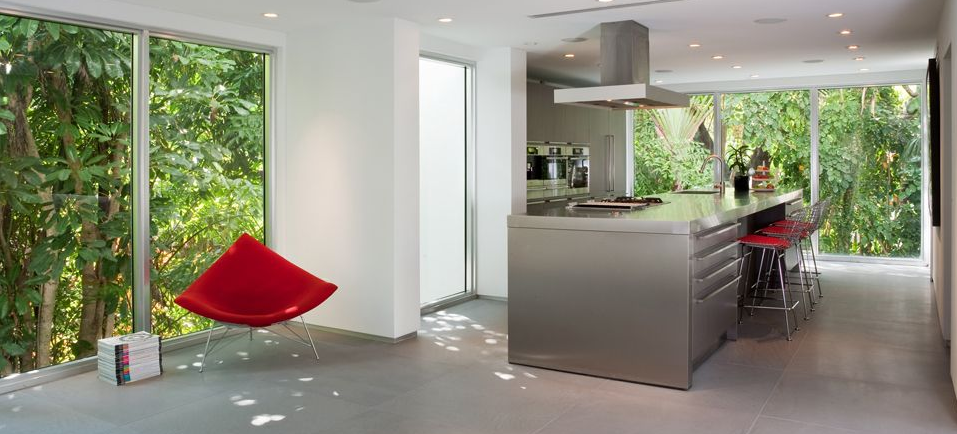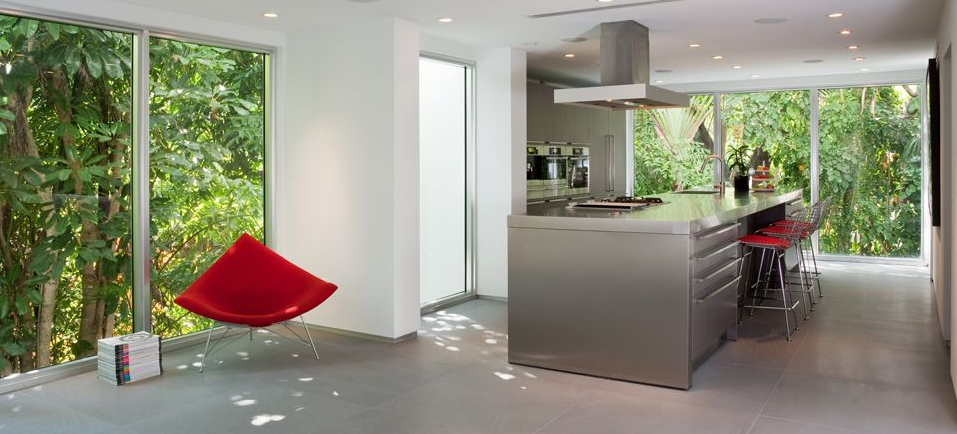 Strang received his Bachelor's of Architecture in 1994 from the University of Florida, and his Master's from Columbia University, where he also received an honor award for design excellence. Before founding his own firm, he worked for Zaha Hadid in London; Gene Leedy, who designed Strang's childhood home and was an influential figure in what is now known as the Sarasota school of architecture; and SHoP Architects in New York, where he worked on the award-winning Museum of Sex commission.
Strang has received numerous awards from AIA Florida and AIA Miami; the latter named the firm 2010 Firm of the Year and Strang Young Architect of the Year in 2007 and 2003; in 2010, the Design Center of the Americas presented Max Strang a Star of Design award for architecture. He has also served on various urban planning boards, including Miami's Planning Advisory Board and the Urban Environment League's Board of Directors.