Feldman Architecture is known for its sustainable and innovative residences. Principal Jonathan Feldman and some of his staff members are frequent contributors to Green Architecture Notes, a blog whose tagline is "Until All Architecture Is Green Architecture." In a series on this blog, Feldman discussed one green method his firm has pursued: "living roofs." Such roofs, landscaped with plants and other greenery, have sustainable properties including "thermal properties, habitat conservation and fire protection," Feldman wrote—as well as the more easily relatable visual effects.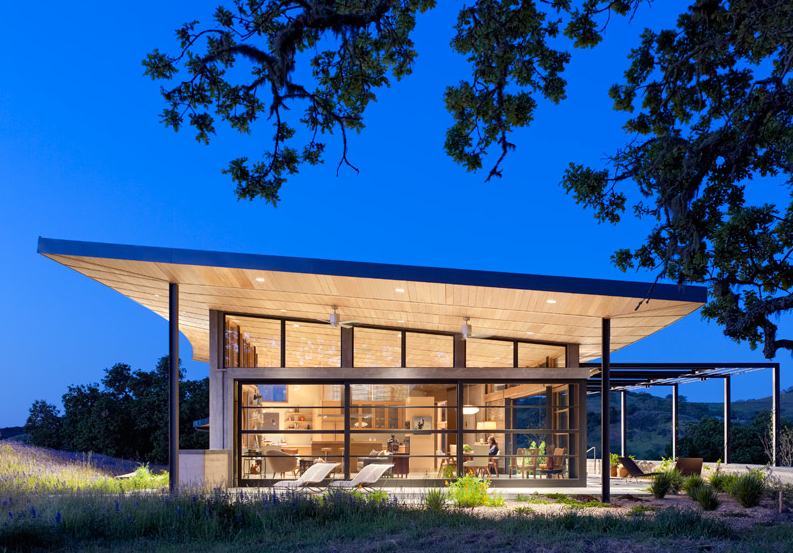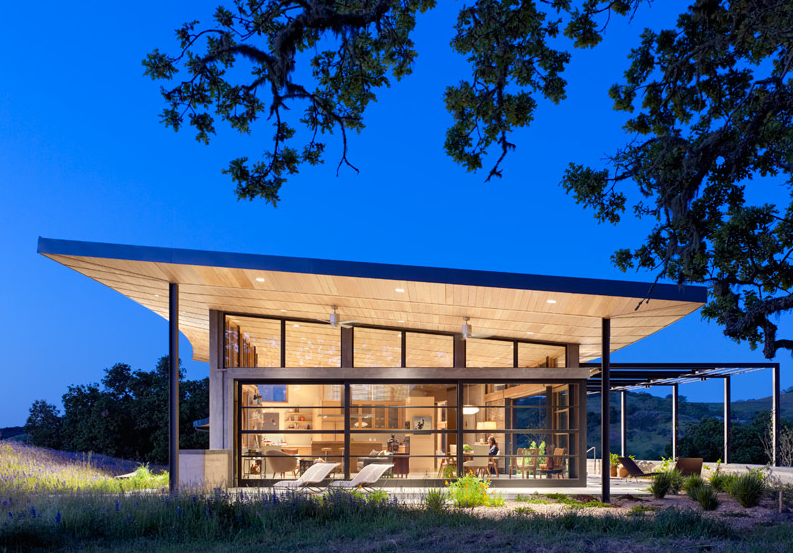 In a world where it's easy to say anything online and pretend it's true, it's a comfort to know that Feldman practices what he preaches. He has installed green roofs on a renovated San Francisco Victorian townhouse over an expanded garage; House Ocho, a series of pavilions in a nature preserve in California's Santa Lucia Mountains; and elsewhere.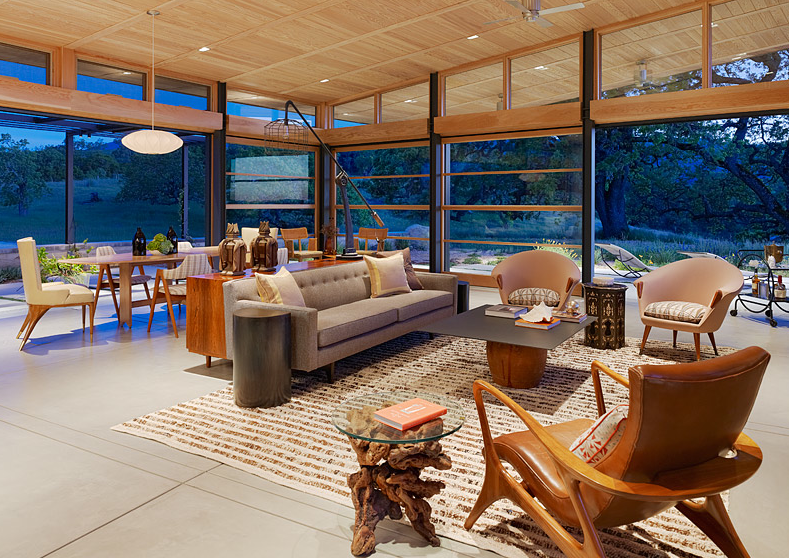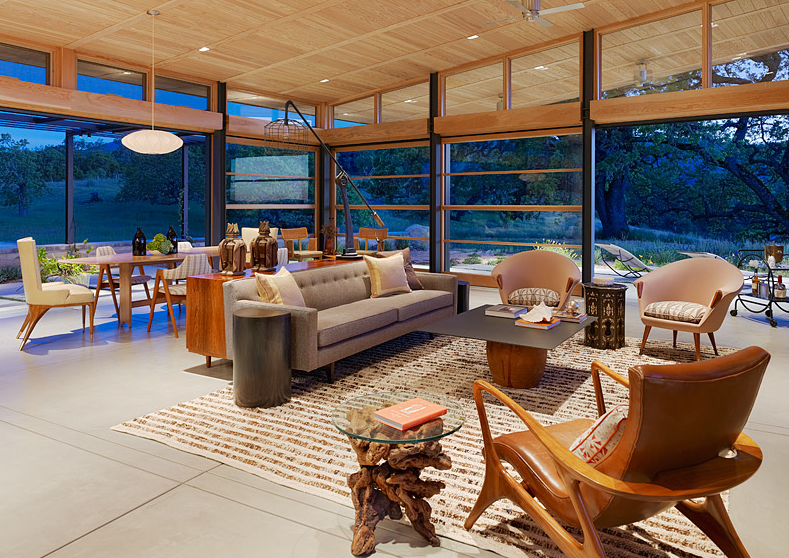 Heavily landscaped wood cabins in the forest, the Mill Valley Cabins, provide another example of living roofs. The clients, who had a hillside home, wanted spaces for artist and yoga studios that could double as a guest cabin—what the firm has called "accessory structure." Each structure captures different views, and is placed at a different height; the upper building looks down on the lower one's roof garden, which also helps to nurture the owner's gardening passions.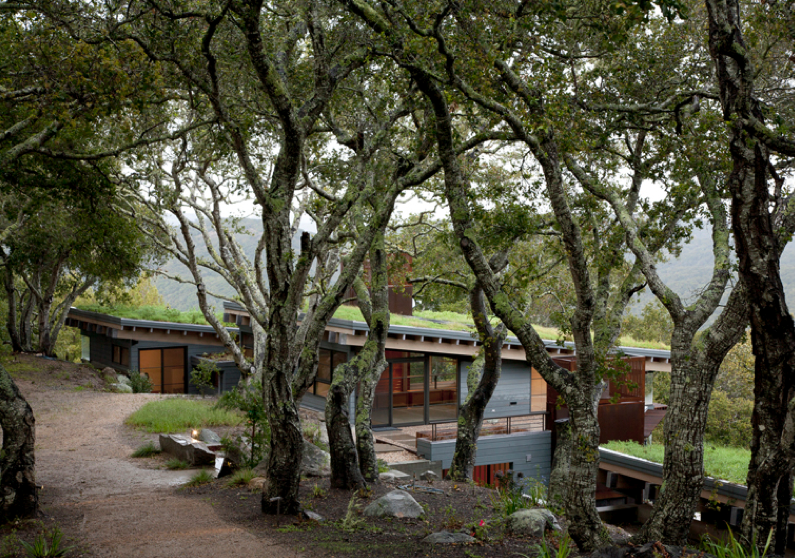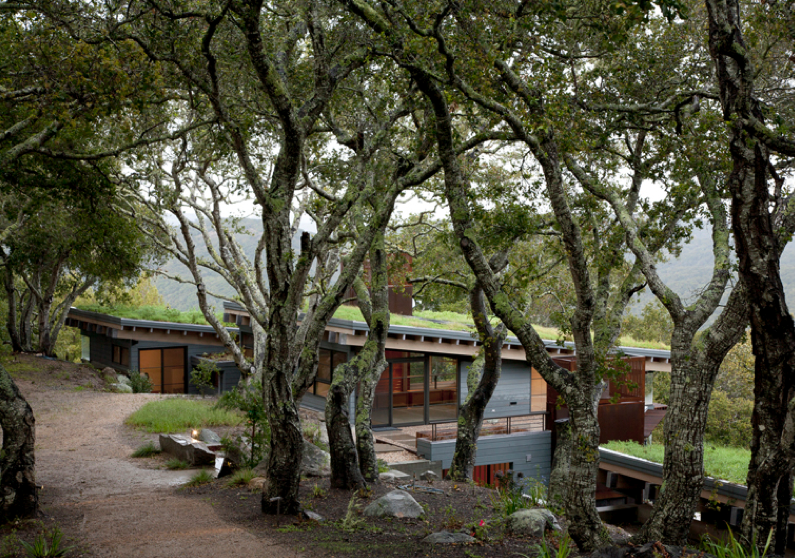 The cabins appear to be as much of the forest as are the trees; owners can even climb and sit on either roof, as if climbing the trees, for better views and secluded relaxation spots. The vertical wooden planks on each structure's exterior helps them to blend in with the thin, vertical trunks of the surrounding trees. The tall forests encompass the cabins from above, and lush plants below hug the structures as if they were a part of nature. Minimal re-grading was essential. The project received a 2012 merit award from Custom Home magazine for custom home design.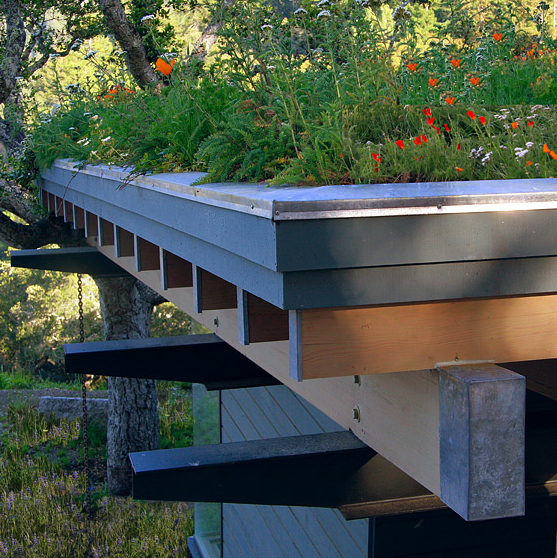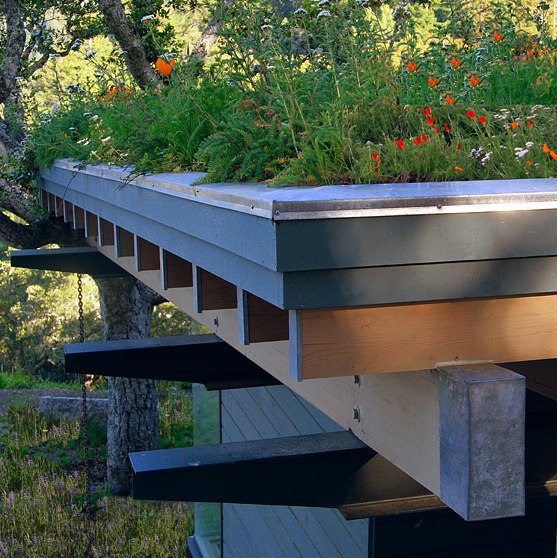 The landscaped green roof is a feature repeated in Feldman's 2 Bar House in Menlo Park, California; here, the master suite leads out onto the green roof, where a bench and gathering space is also present. The modern, sustainable 2,400-square-foot residence is composed of two perpendicular sections. One is a single open space with living, dining, and kitchen areas, and the other contains the bedrooms for two children and parents. Modern furniture used through out the house. Above the children's rooms is a cork-floored play space, which they can access from their rooms (the boy's via a mini faux-rock wall).
In an interview with Dwell, Feldman has said that in all green residences, he aims to build a smaller house with smart layouts and orientations. This house also includes energy-efficient lighting, renewable material finishes, radiant heat, good insulation, and has been prepped for solar panels.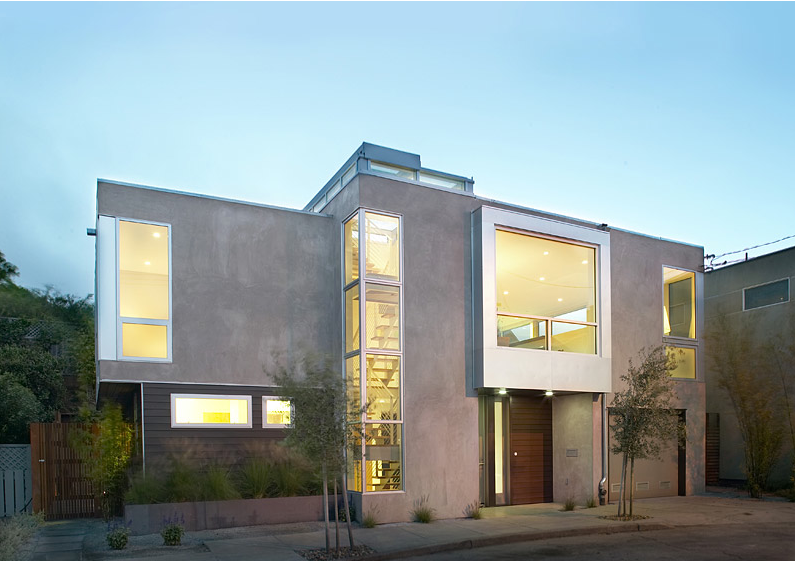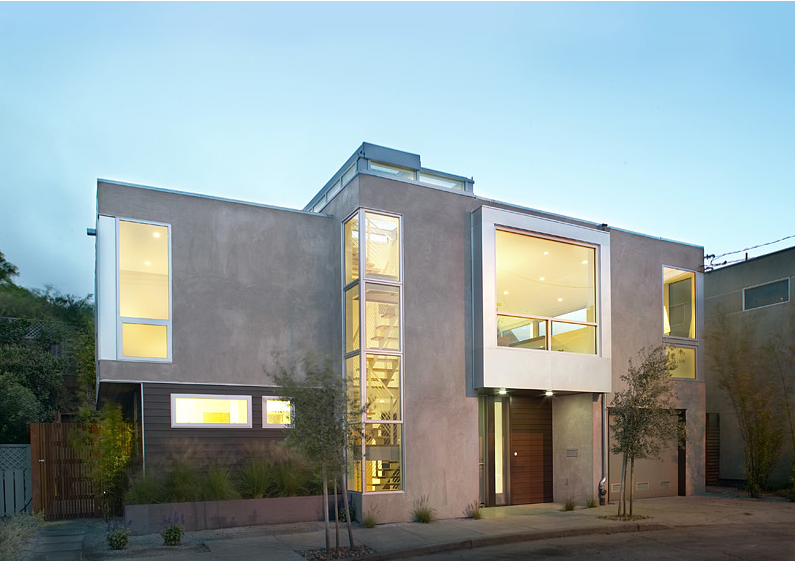 Living roofs are not a go-to solution however; they are only used when they work with the project and suit the owner's needs and desires. Another of the firm's award-winning projects, Caterpillar House—the first LEED Platinum Custom Home of the California's Central Coast—is a contemporary, eco-conscious ranch house. Excavated earth was used to construct the walls, and serve as a thermal mass to regulate temperatures, in addition to the passive heating and cooling systems in place. Rainwater is captured for irrigation in three nearby tanks. The open-floor interior, centered around a kitchen, is open to the exterior via glass doors. A sloping roof creates shade outside the house; this form, more organic than a standard flat or peaked roof with sharp edges, harmonizes with the environment.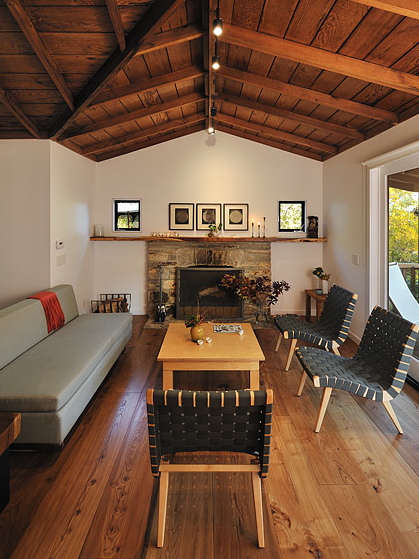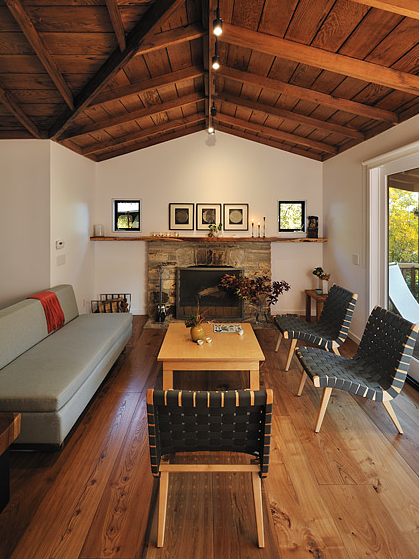 In addition to its impressive LEED rating, Caterpillar House was named 2011 Best of the Year by Interior Design magazine, received the 2011 Grand award by Builder magazine and a 2011 Grand Award designation from EcoHome magazine, and a citation award for energy and sustainability from AIA San Francisco. House Ocho also received an honor award for energy and sustainability from the AIA San Francisco chapter. The firm has also been published widely in books, magazines, and blogs, including Dwell, Design Milk, Forbes, California Home + Design, Custom Home, National Geographic, the San Francisco Chronicle, and elsewhere.
With Feldman's focus on sustainable design and building practices, and numerous awards and successful residences already behind him, the newest ventures might stir some excitement. On the boards for the firm includes Casa Onda, or Wave House, which will embrace green roofs perhaps more than any other project. The seaside house outside Lisbon, Portugal, will have many sustainable features, but the planted roofs on every roof level—of which there are many—are most visually striking. For Feldman, roofs are more than just sheltering; they, themselves, can be living.