A project designed by DSDG Architects this spectacular Sarasota Home is a stunning modern masterpiece that is sitting on the Sarasota Bay and overlooking the panoramic views of  the Mexican Gulf. Offering a perfect setup of luxury living  and tranquility, this South Florida house combines traditional elements of design overlapped by a powerful contemporary feel. Mostly designed in white tones the 6,400sqft residence brings warmth to the interior and exterior with solid hard wood finishes, cabinets and ceilings.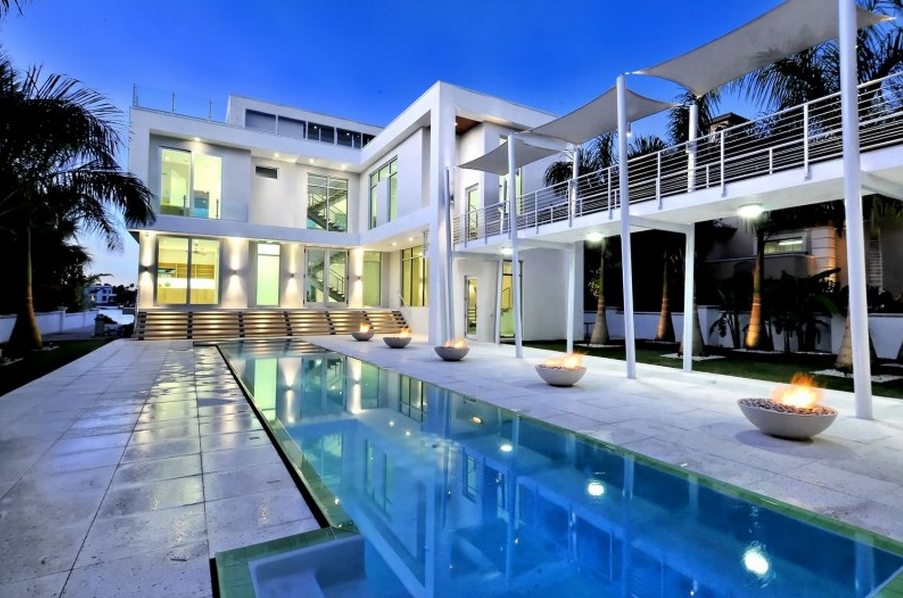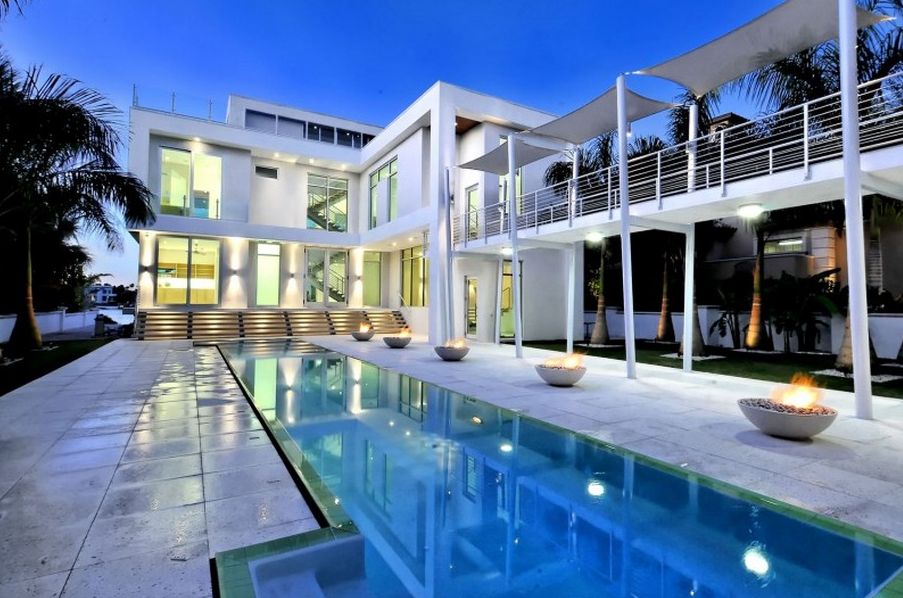 The design of the house includes on the interior: 5 bedrooms , a large kitchen and bar area, a formal dining room, a family room, living room,guest lounge area,a gym , a study room, two enclosed garage spaces, elevators and a studio. For the exterior a 60′ lab-pool, a hot tub, outdoor dining on the front , outdoor balcony with seating, open lounge area,  a green roof deck and a pool- entertainment area.
The program of the house is separated in two segments. Each segment is delivered by a free standing building, connecting with each-other with a long sculptural bridge.At the front of the house you can find the enclosed garage areas ; right above the two guest bedrooms .A  living-room  is detached from the main house  to ensure privacy for both; tenants and guests. The guest lounge area connects the split floor plan accompanied by a long covered deck. Large glass windows of the guesetrooms and lounge areas are overlooking the pool.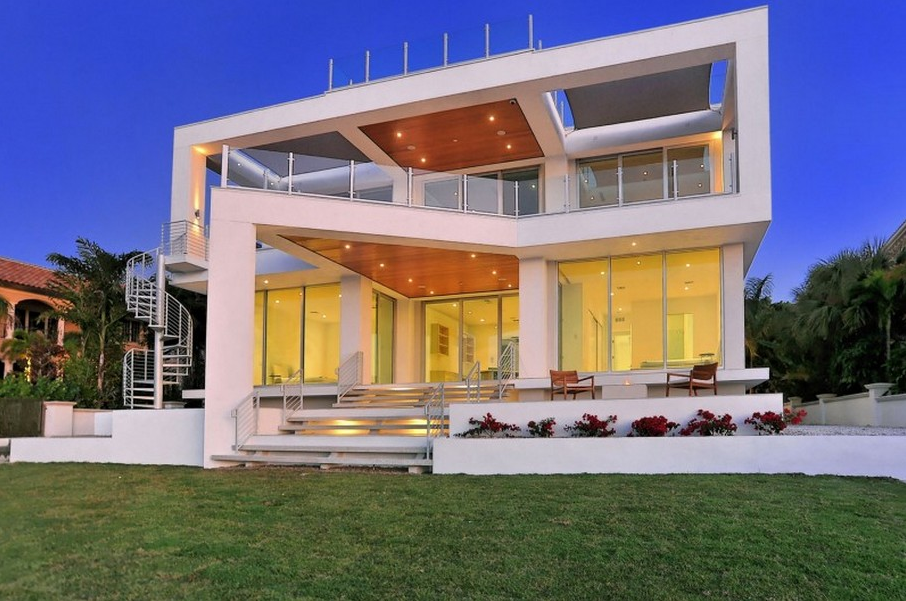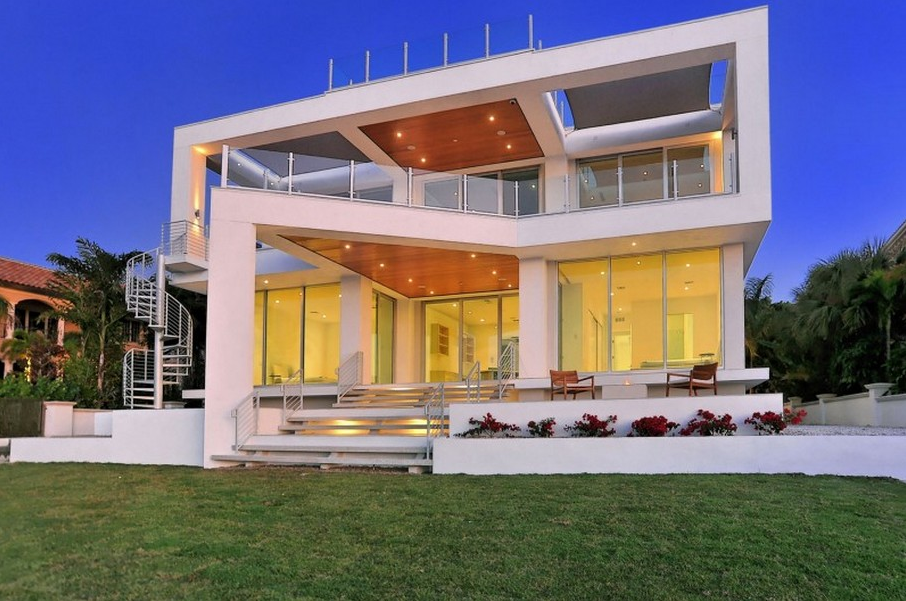 On the main house entertainment takes place on the second floor. The living area, dining area, kitchen and master bedroom enjoy common spaces . An immediate connection from the guest rooms and the second floor is curried by the cable bridge. Bright furnishings with minimal lines provide comfortable sitting to the open plan, enhancing a feel of welcoming continuation without obstructing the spectacular sea-front views. Below on the fist floor private activities take place such as studying, exercising and relaxing. The extrovert interior of this home allows light to penetrate and brings the sculptural aesthetics of the inside out.
This beautifully executed design is an admired example of a luxury home designed to accommodate its residents needs. It is a true collaboration of a designer-client close interaction; for maximum  circulation and aesthetics to be achieved, while still maintaining the gorgeous panoramic views that South Florida gulf has to offer!