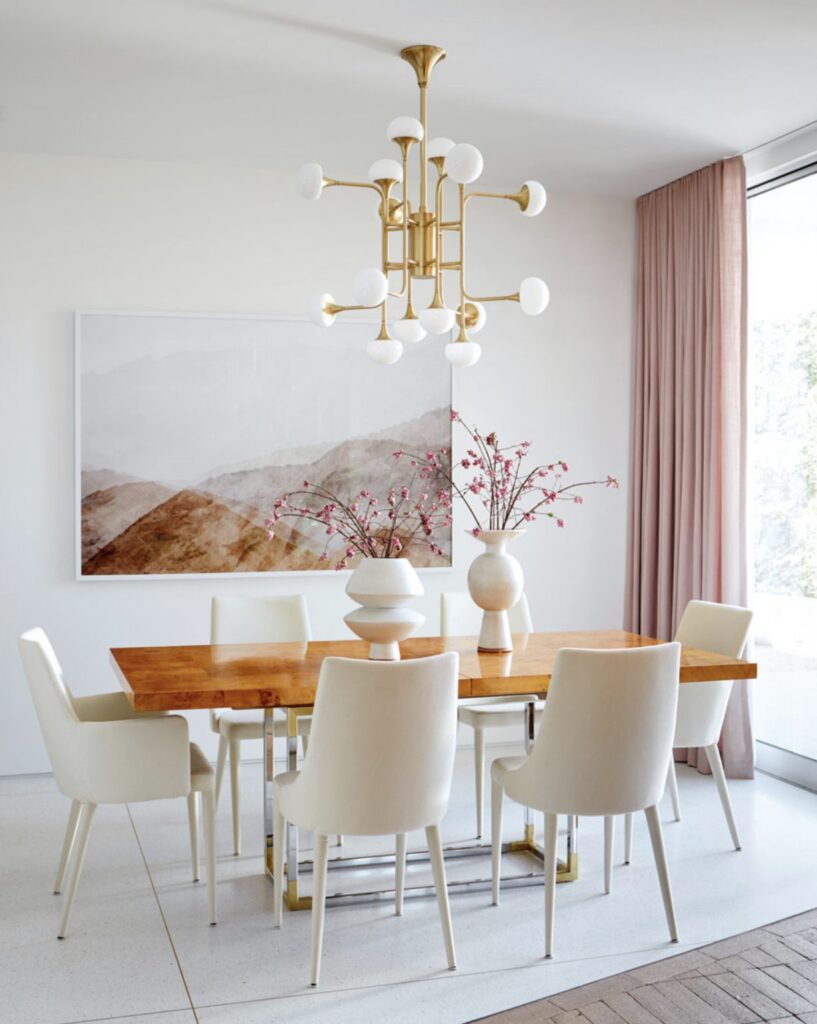 Today we invite you to relax as you sit back and enjoy the atmosphere of a carefully designed dining room that enhances your experiences and dialogue within this space. After all, it is through interior design that we can create a vitally appealing and emotionally resonant atmosphere that will transform a simple meal into an immersive and multi-sensory event. We can achieve this by looking at how mood is influenced by thoughtfully chosen colors, materials, lighting, and furnishings. All these elements combined with a specific layout of your choosing will encourage conversation, interaction, intrigue through creative pieces, and a sensorial connection through texture that can only be understood through direct encounter or by reading further into today's piece.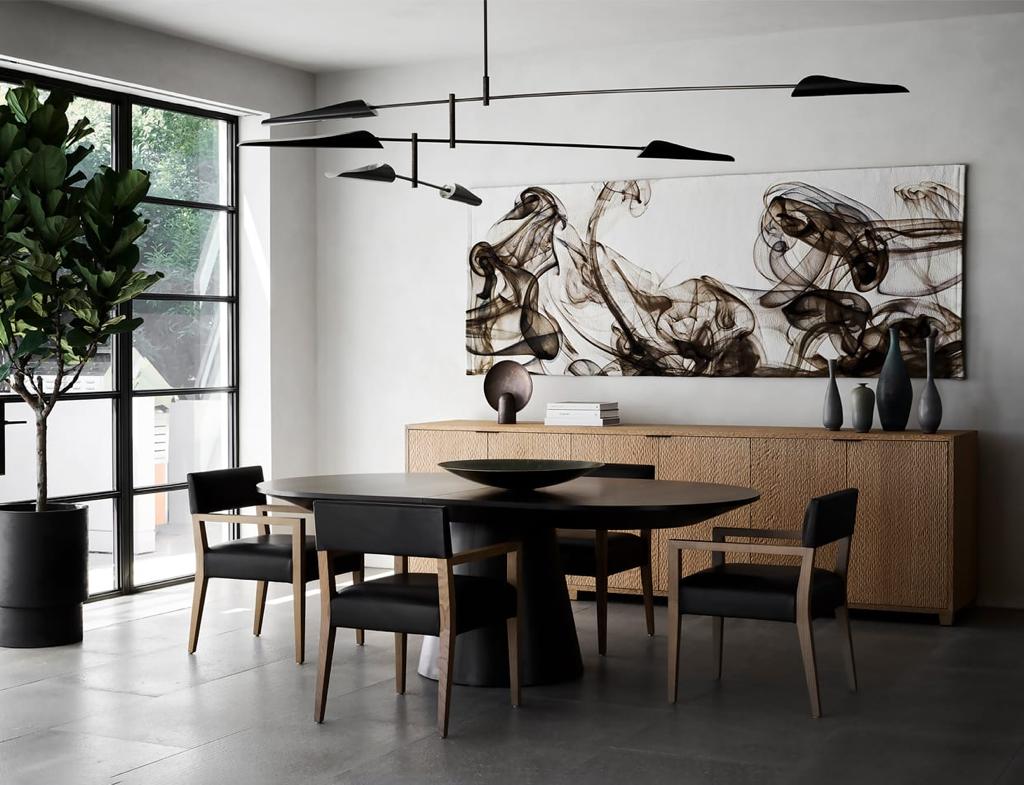 Embracing art
Instead of adhering to traditional monochrome walls or wallpaper, why not spice it up with a mural or large scale hand-painted work that can turn your dining space into a work of art. Unlike already made art, custom pieces can have an even closer connection to you heart and memory whether it is through a landscape, powerful abstract art, or a digitally painted mural. This last medium is especially relevant in modern homes embracing design and technology by installing digital screens or projectors that exhibit dynamic art or video installations that transport you to another world.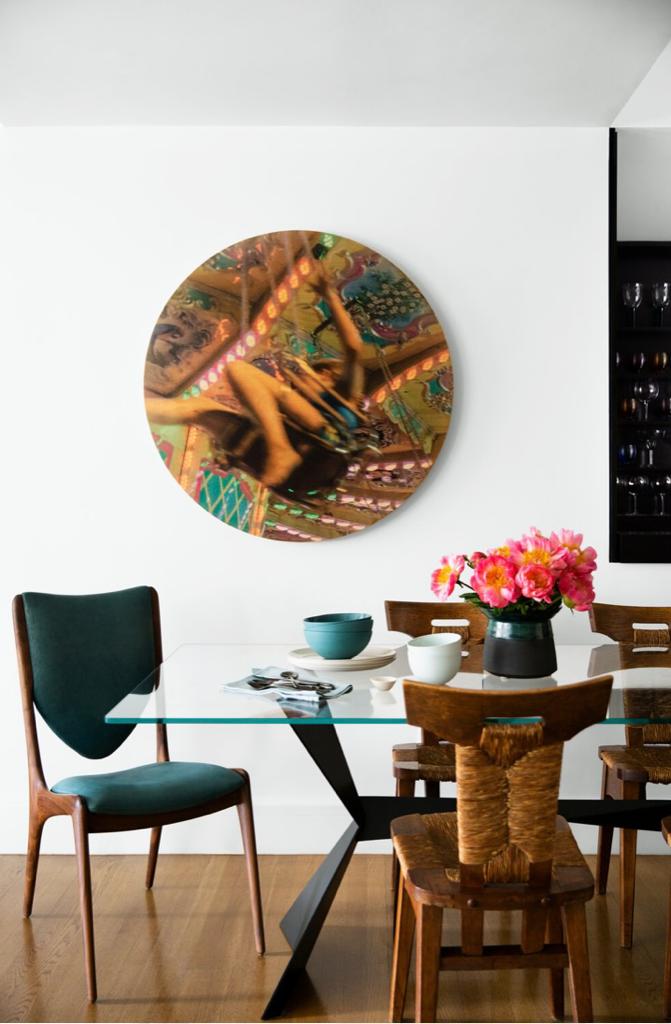 Rediscovering the Boho-Chic vibe
Do not be misled by the 'Boho' connotation. What this design approach actually aims for is to enable occupants to explore a free-spirited nature by looking at eclectic arrangements from a relaxed and open-minded perspective. What better place to incorporate this bohemian and laid-back trend than our dining room? Dare to try out mismatched chair combinations, layering rugs, and adding an abundance of plants until the end result leaves you feeling stress-free and lighthearted.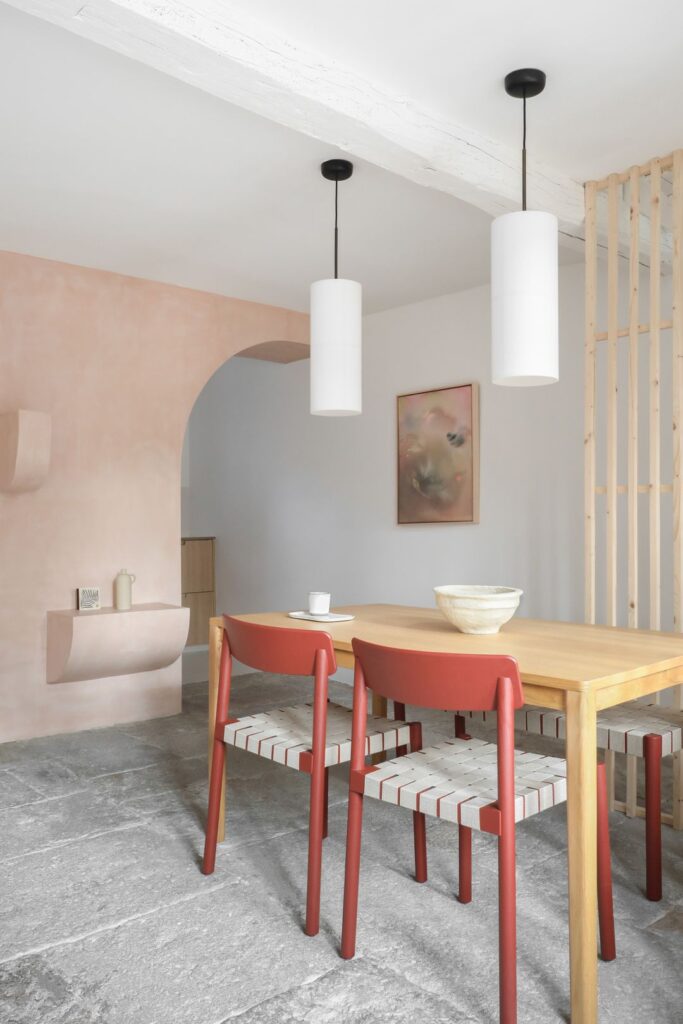 Adding drama with maximalism
If you are looking for more than a neutral aesthetic and challenging your style to incorporate some dramatic flair, maximalism is the answer for you. A dining room should be more than a functional space; especially looking at how it is the center point for conversations and culinary experiences. Therefore, why not also make our time in these environments a visually rich experience by filling them with bold colors, patterns, and textures layered with rugs and opulent accessories such as curtains and lighting fixtures.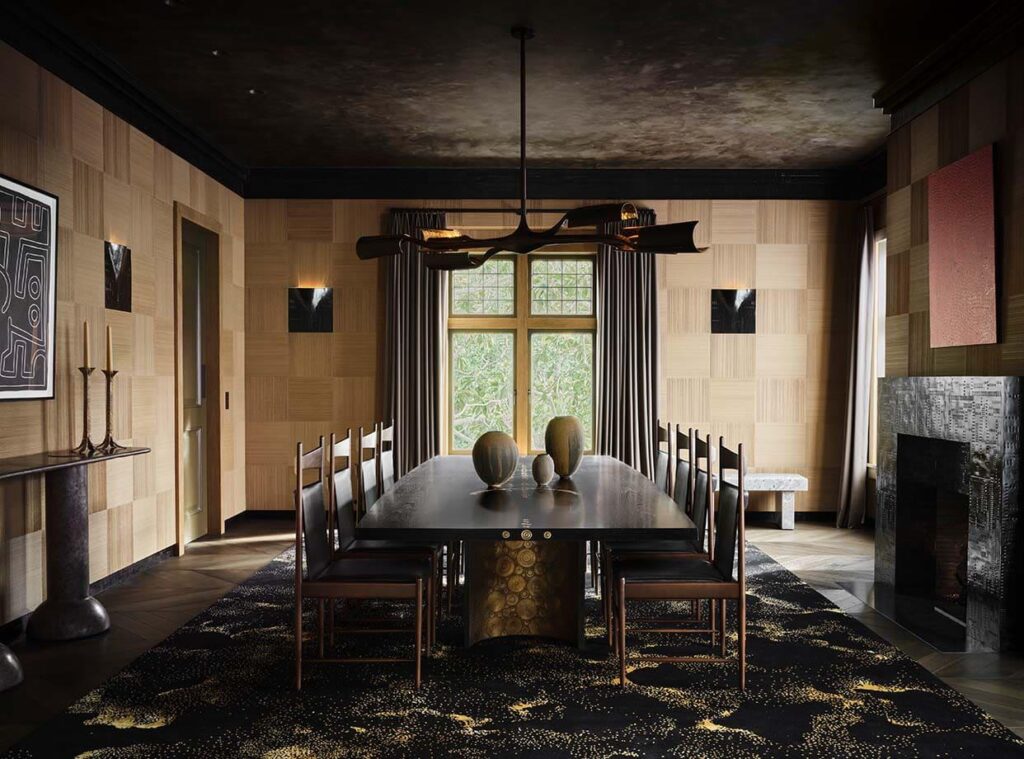 Adding an industrial glam for formality
In a big city ambience nothing works quite as well as an industrial decor that harmonizes with the urban surroundings and takes their best assets as elements for decor. Now imagine taking this approach a step further by also adding a glamorous touch that softens industrial elements such as exposed brick, concrete floors, and metal accents. With the help of dazzling glass chandeliers, plush immersive seating, and shimmering textiles, we can turn the raw interior design into an intriguing atmosphere that has more than one side to show.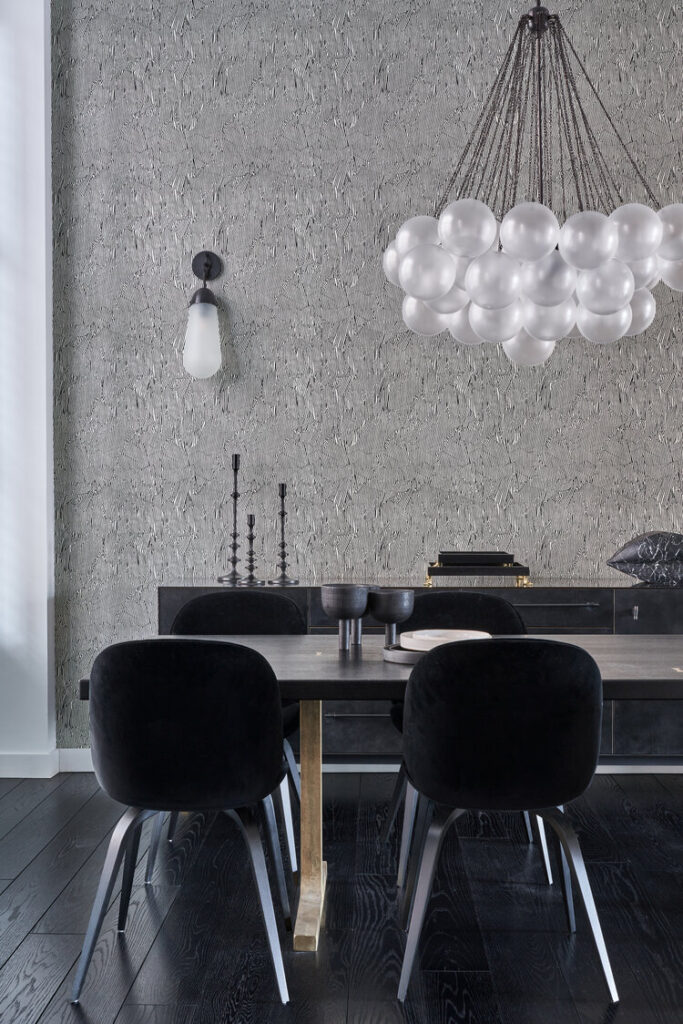 Emphasizing natural and sustainable materials
Just as we take care of the foods we consume and their influence on our health, we must also consider how the materials that comprise our dining room impact the world outside. By following an eco-friendly approach we can rediscover the beauty of organic and unique pieces such as reclaimed wood furniture and flooring, bamboo and cork accessories, and organic textiles for upholstery and curtains. Such materials add an extra layer of relevance to our dining decor by making it an example of sustainable and environmentally conscious lifestyle.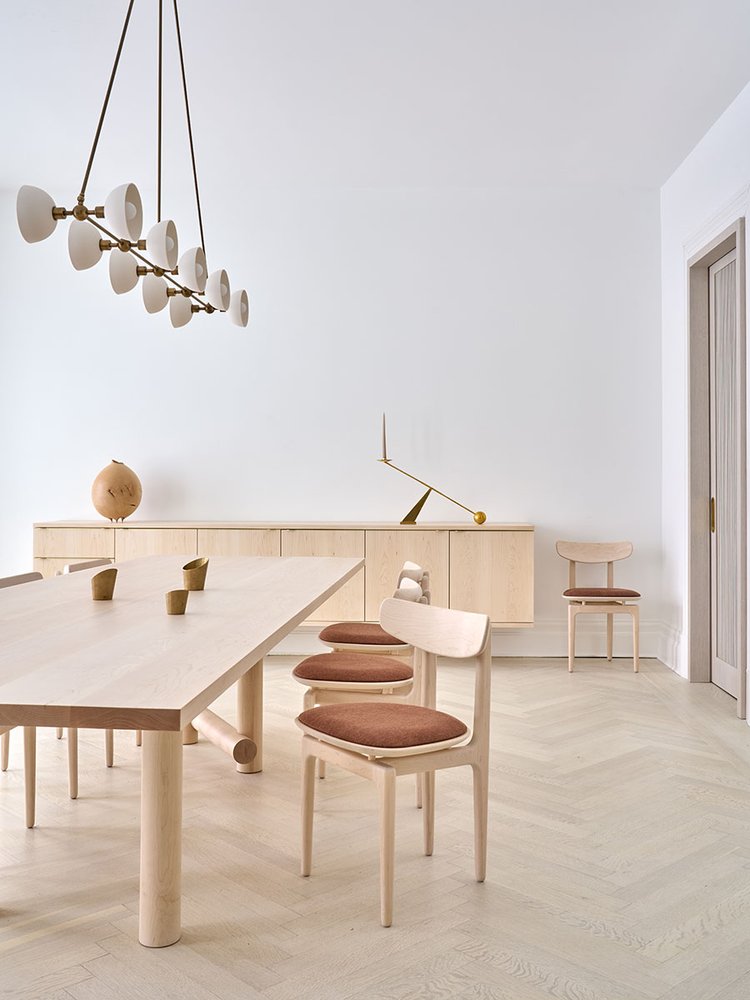 Going bold with metals
By themselves, metals have an air of coldness and sharpness that immediately transforms a space into a sleek or formal setting. However, have you ever considered what would occur by mixing several variations of metals like brass, copper, and black steel? The effect immediately transforms an otherwise straightforward lighting fixture into an impressive chandelier. Tableware and decor are likewise transformed by the contrast of cool and warm metals that create a stimulating effect and emanate sophistication through their unexpected union.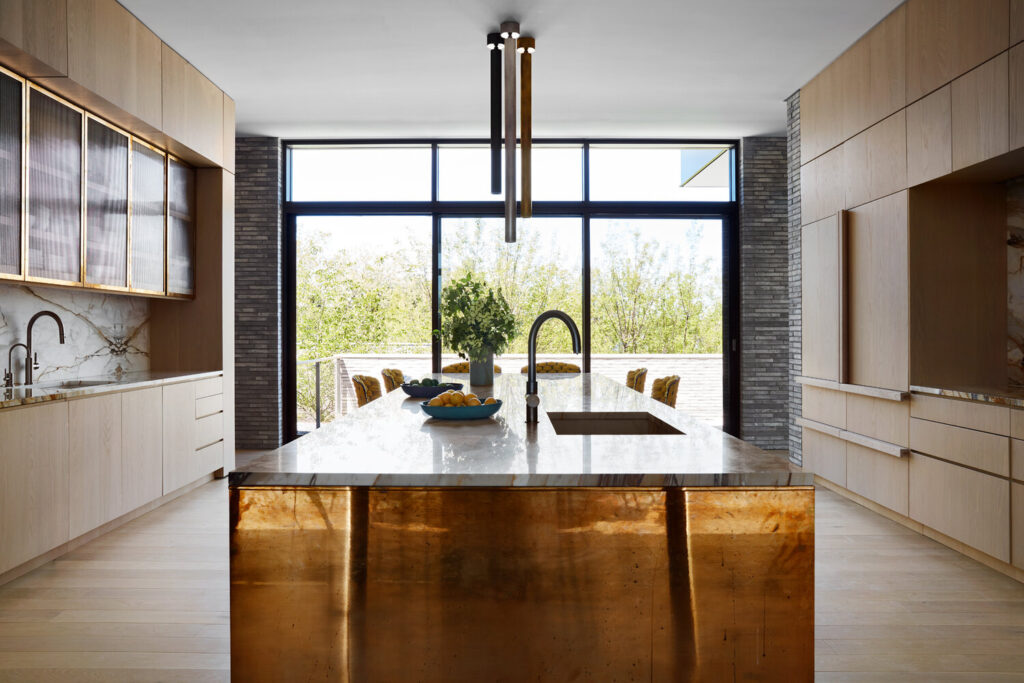 The revival of Art Deco
Art Deco has managed to remain relevant even nowadays as we reminisce about a golden past full of luxury, spontaneity, and enjoyment. Thanks to the many references that exist from past designs and contemporary trends, we can revive this bold decor and adapt it to our modern style dining rooms. The most straightforward approach is to welcome intricate geometric patterns in our wallpapers, accessories, and textiles, envelop surfaces with bold colors, and personalize furniture with velvet upholstery and gold accents .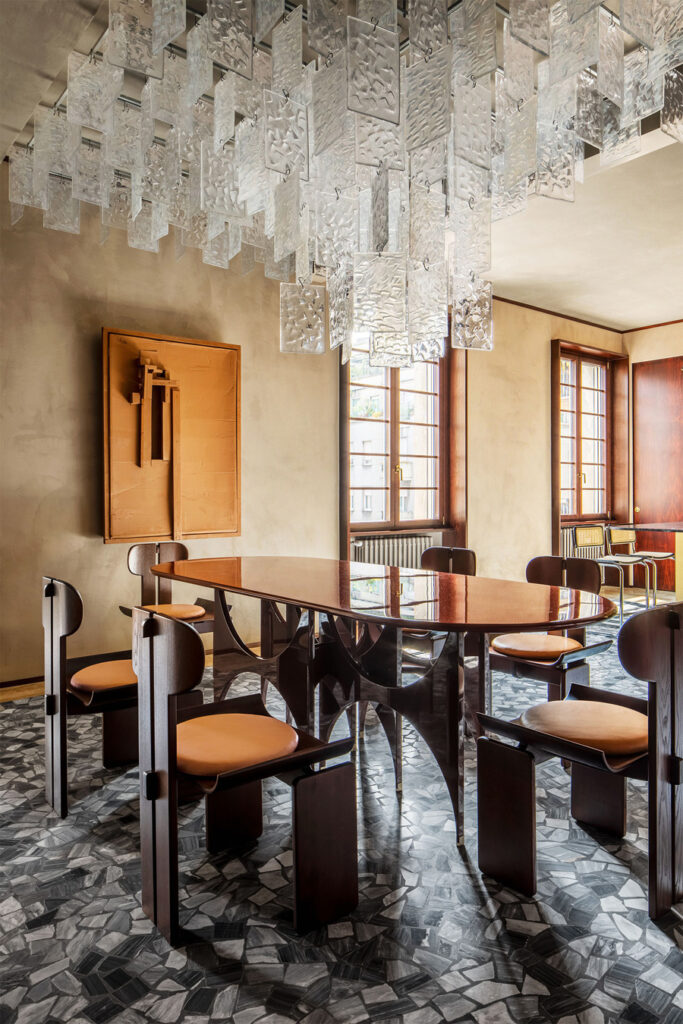 Adapting through hybrid dining spaces
A hybrid dining room has the advantage of merging with another functional space such as a home library, music room, or art studio; thus bringing your personal tastes and hobbies into the dinner conversation. To make this possible we must include flexible and convertible furniture that can adapt the space to our different needs, occasions, and group sizes. For example, such pieces can include a dining table that doubles as a workspace, chairs with adjustable sizes, or side tables with extendable leaves that maximize the utility of your dining room.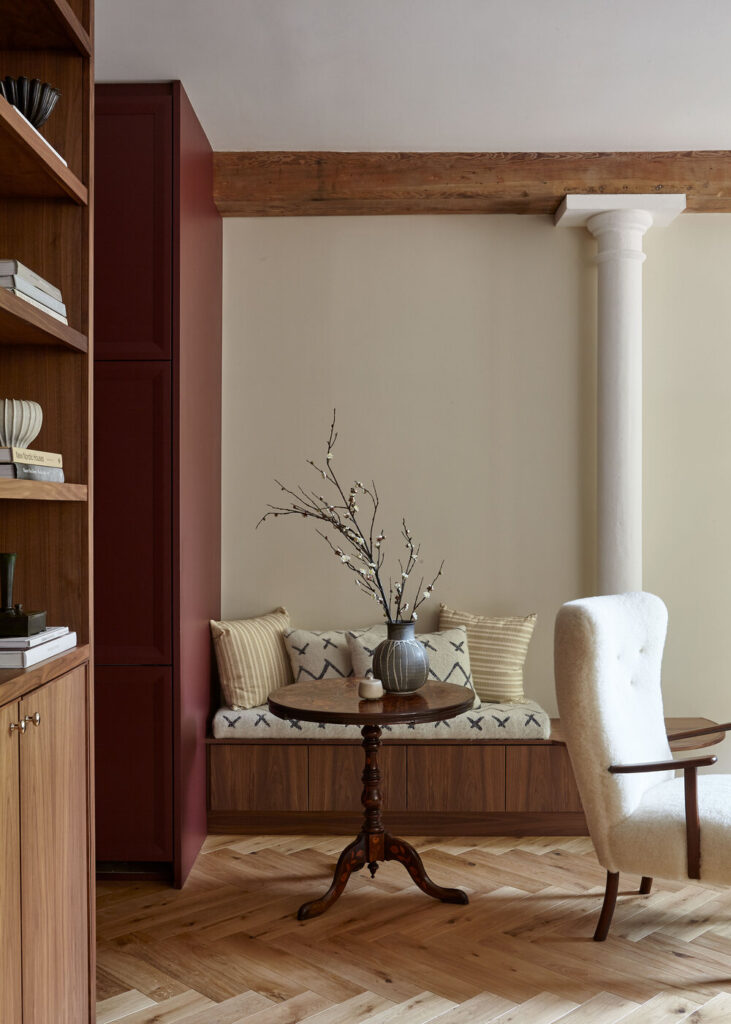 Mixing eras through a nostalgic approach
One of the benefits of interior design is that it encourages us to take a creative stance when caught between two or more choices. What if our nostalgic heart is drawn to a romantic past while our tastes also resonate with contemporary designs? This is when we can blend elements from different eras such as a pair of mid-century modern lounge chairs with Victorian lighting or Art Nouveau accessories. Inspiration can come from anywhere, including family history through vintage heirlooms, a trip abroad to historic palaces, or an art museum. By interlacing all these elements we can showcase an intriguing contrast and an appreciation for design history.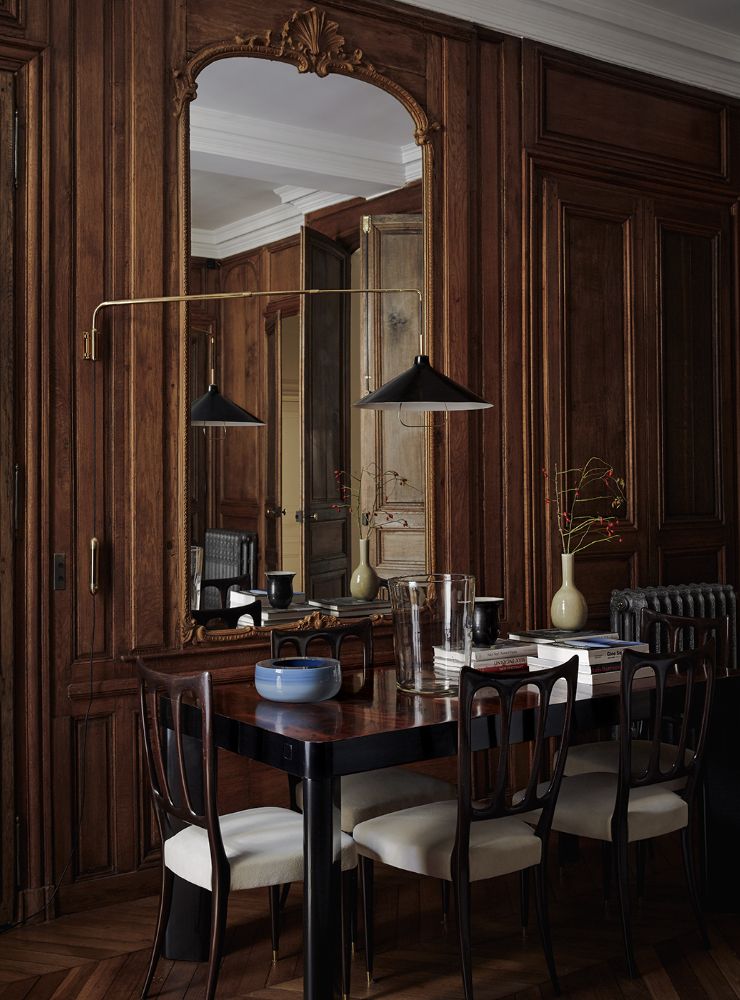 Falling into a monochrome dream
Not quite minimalist, yet fully embracing the beauty and creativity from simplicity, a high-contrast monochromatic style encourages you to play with different variations and textures of the same color. Our dining room design can become an exploration of the different shades within a single palette and the way these are best expressed in wall paint, furniture upholstery, and accessories. The result can be both elegant and visually stimulating without overwhelming or confusing our gaze.
Bon appetit 
Spicing up one's dining room design is essential to creating a memorable and welcoming culinary experience that nourishes not only our bodies but also our souls. The aesthetics and atmosphere of a dining room greatly affect our mood and overall well-being, influencing the way we experience our relationship with others and with food. Therefore, thoughtfully designed spaces such as the ones described above, that allow us to fully express our creativity can make the mealtime more enjoyable and encourage us to savor the experience like no other place can.