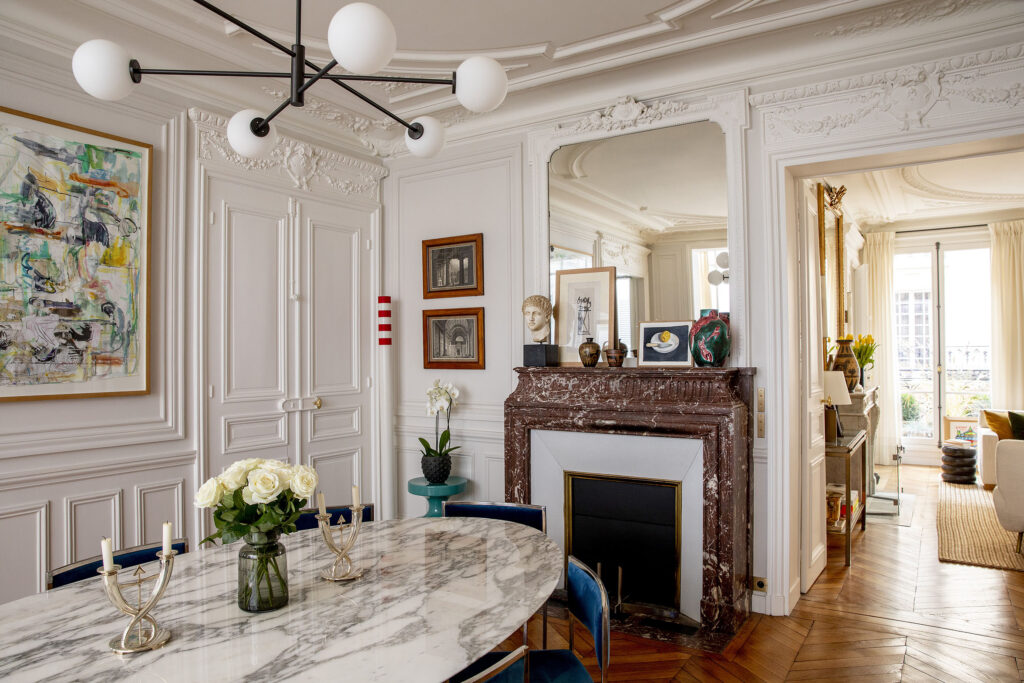 In all its forms as a subjective means, art belongs to anyone and everyone. It can be an ode to beauty, a representation of the past or it can become a means of self-expression and storytelling. If we introduce it to our interior design, art can even serve as a source of inspiration for the color scheme selection or it can create a dialogue with the surrounding décor. In fact, art belongs anywhere as it comes in an infinity of forms that make it accessible to all audiences and compatible with any space. Not only does it consist of paintings or sculptures that add depth and intrigue to a space but also other mediums such as textures paintings, mixed media pieces, lighting displays, or even artistic furniture pieces that bring a tactile interest into a room. Moreover, parting from our admiration of the many forms and effects that art has, we dedicate today's feature to a discussion on its relationship with interior décor and the methods of playing with its placement in our interiors. 
Enhancing interior design with art
As mentioned above, art can have multiple definitions and approaches that enable us to not only admire from afar but also interact with it directly. As an example, a functional relationship with this medium brings us to the crafting of artistic furniture and accessories that seamlessly integrate art into practical elements in an interior. Such elements may consist of chairs and tables with golden motifs and modern geometrical shapes, lighting fixtures suspended in a graceful dance between lights, or plush rugs with hypnotizing patterns.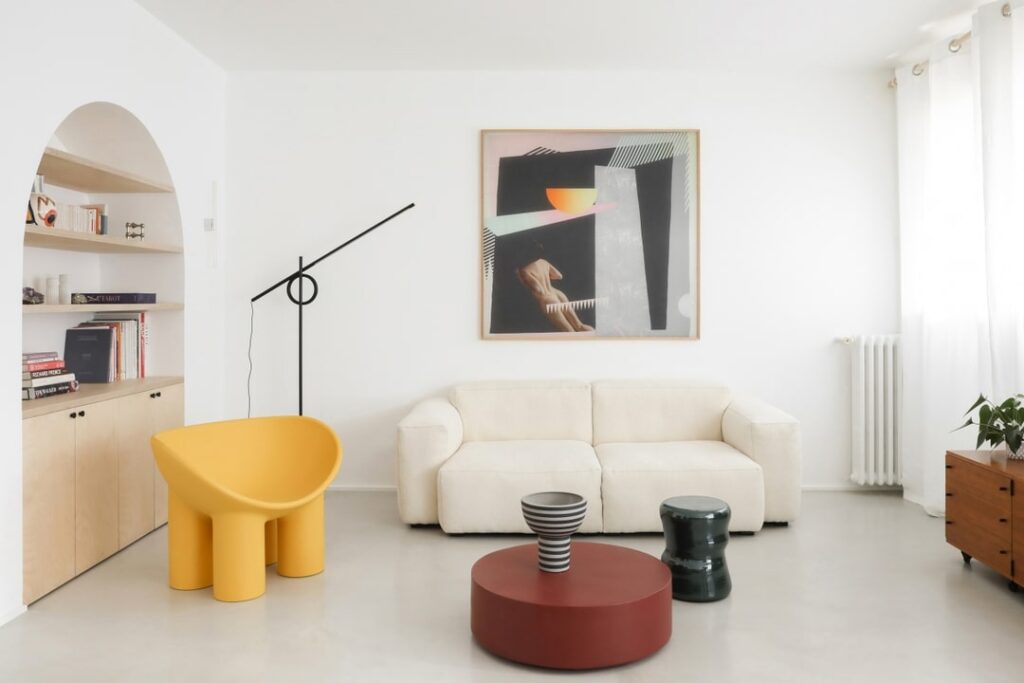 An even more active-based approach to art at home incorporates interactive art installations that engage viewers and create an immersive experience. These beautiful mechanisms that we often admire within the halls of museums can also belong in our homes as a constant reminder that art should be unrestricted and accessible to everyone; regardless of the space. Just imagine the mesmerizing effect of embellishing your home with kinetic sculptures lining the garden as a welcoming sign for visitors, digital projections that breathe life into a room, or digital art that responds to movement or touch. Such installations captivate children and adults alike in a space where one would not expect to find artistic displays of this kind.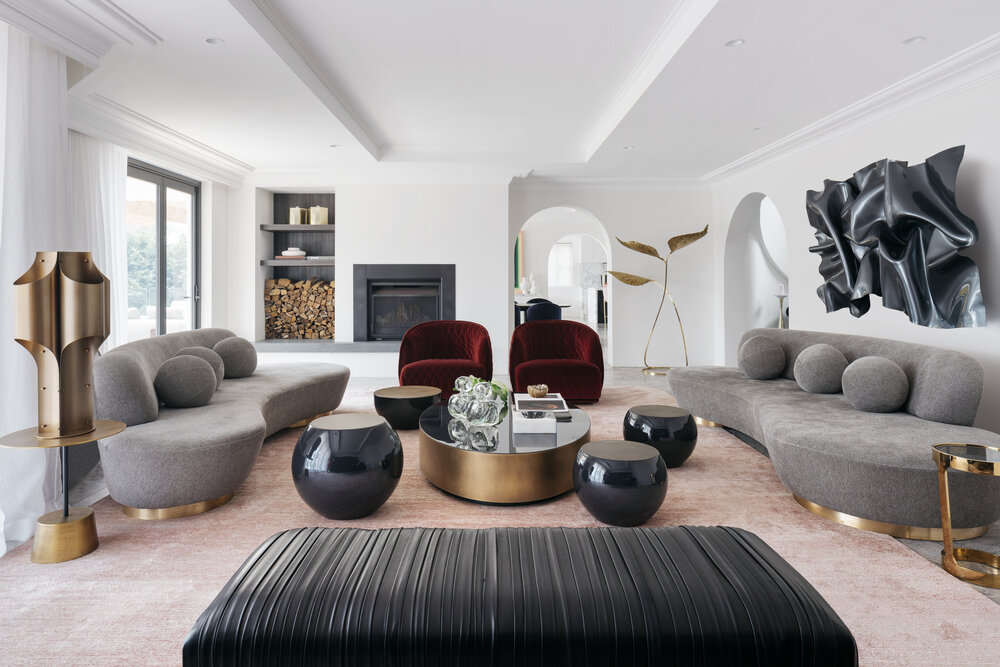 Art is, in fact, such an abstract and multifaceted concept that one can also incorporate it in more subtle ways through creative lighting or screen and room dividers. Using LED lights or backlighting panels, for example, one can illuminate artwork from behind to create a dazzling effect that brings works to life and gives them an ethereal sense of dimension. Another option to use in combination or individually is an artistic screen featuring natural motifs, your favorite recreations of famous paintings, or original artworks that establish a sense of privacy while still leaving room to admire your taste.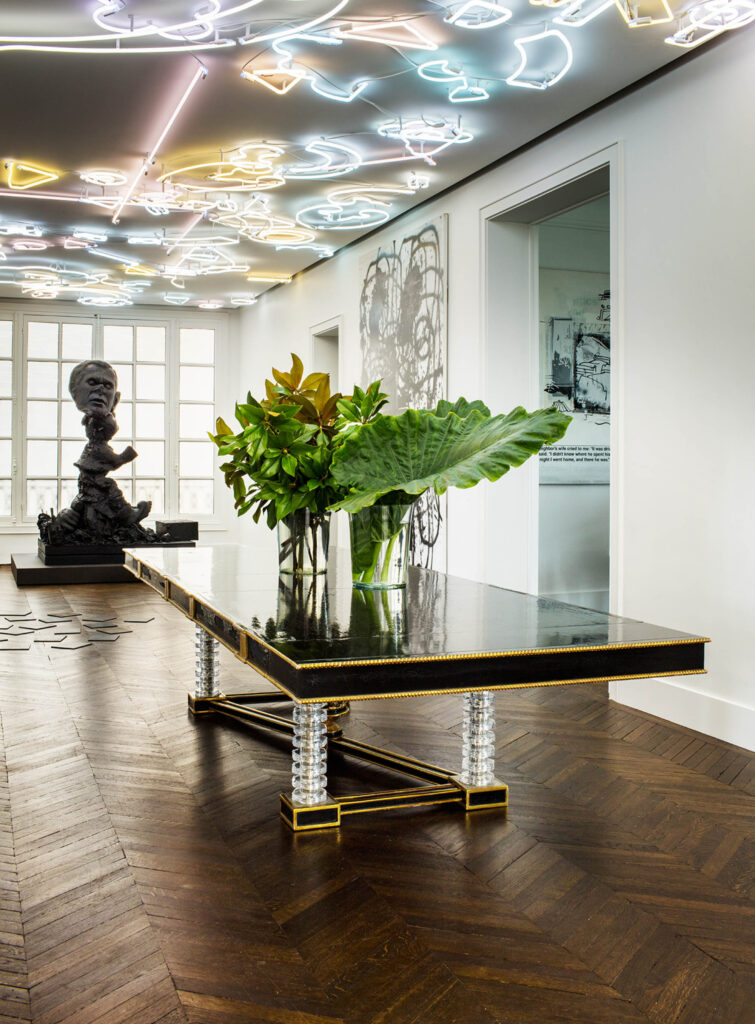 Ways of placing art in a room
Previously, we have mentioned various forms of incorporating art into your interior decor to bring a sense of creativity, wonder, and appreciation for craftsmanship and artistry into your everyday life. Now we will direct the conversation to inventive means of placing such art at home besides simply hanging it up on an empty wall. For example, for major art lovers who already possess a curated collection, a suitable approach would be to incorporate the multiple frames or canvases in a gallery wall. This method allows one to experiment with different arrangements, combinations of grid patterns, a salon-style design, or asymmetrical layouts for an unconventional yet fashionable statement.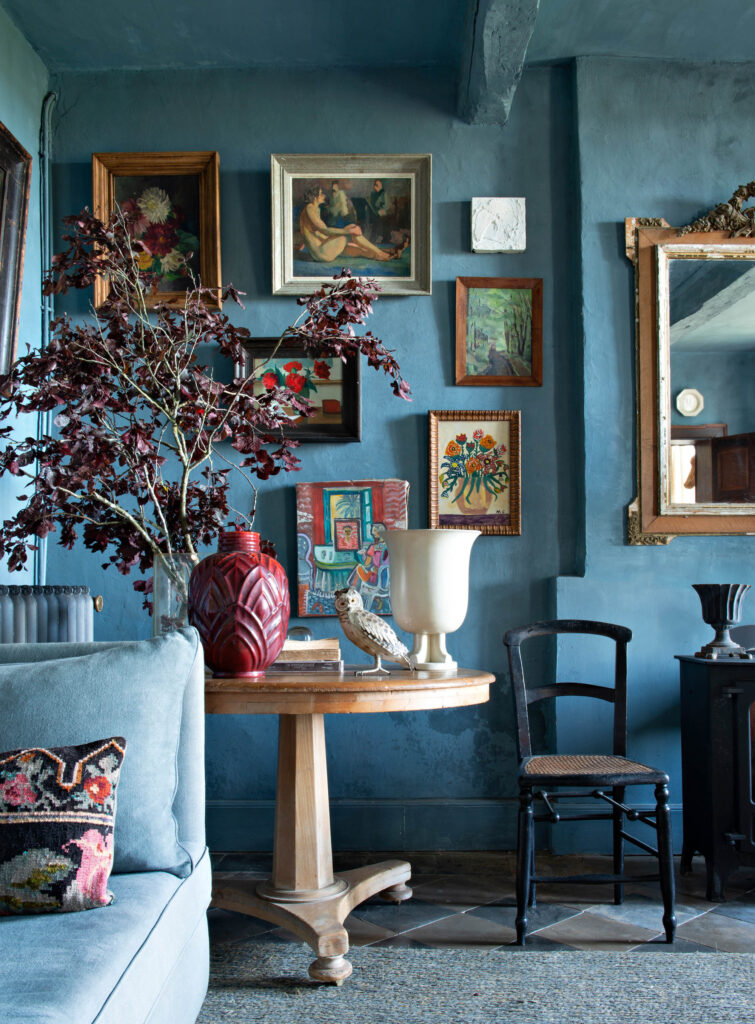 Artwork, however, does not always need to remain static, and in cases where one wishes to retain an option of rearranging the collection, floating shelves and picture ledges provide the perfect opportunity to do so. Floating shelves not only enable the easy shift of artworks and the introduction of new pieces for your collection, but it also establishes a modern minimalist look for the rest of your room as it removes visual clutter from the rest of the space. This feature is also useful to combine artwork with decorative objects such as plants or sculptures which generate a more welcoming ambiance. Meanwhile, the second option of using picture ledges as opposed to traditional hanging methods, allows you to display multiple art pieces within its shallow shelves without having to damage the wall with nails or hooks.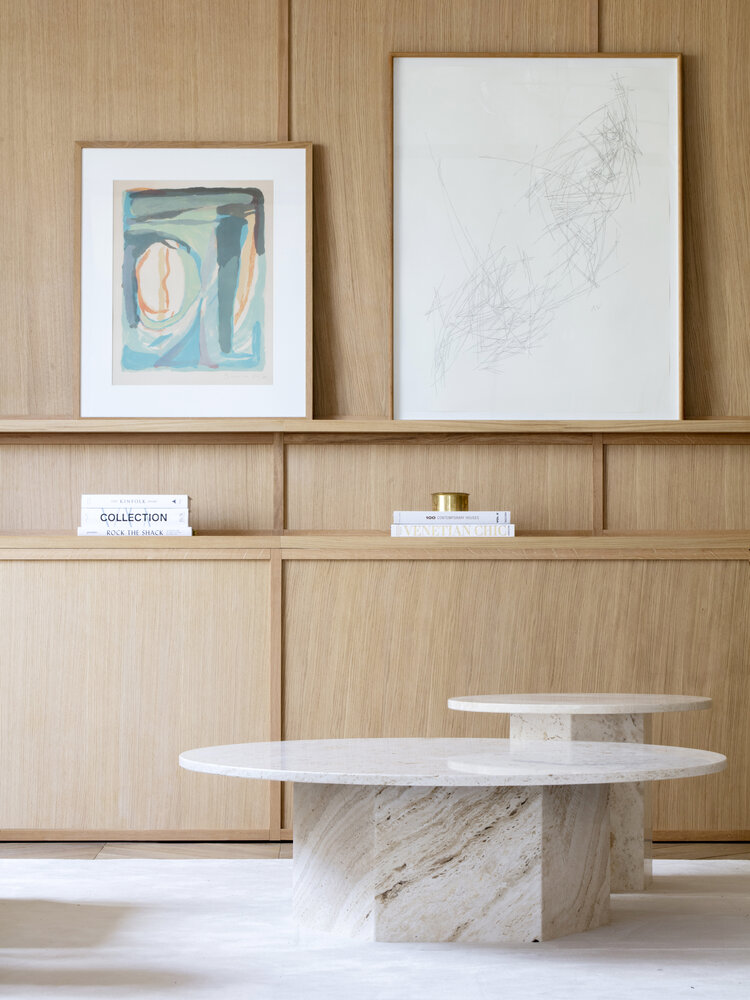 While art draws attention to itself, its presence can also serve to complement and harmonize with its surroundings. Instead of relying solely on its presence, one can also use the décor around it such as wall moldings or panels as an elegant backdrop in combination with ornate frames that embellish a room with a sophisticated look. Perhaps, instead of attaching our gaze to a fixed surface, we can also hang our art installations upon suspended mobiles at different heights from the ceiling. This technique introduces a sense of movement that has an even greater impact in spaces with high ceilings or open layouts where air currents can gently twirl the artwork in a soft dance above your living room or entrance hall.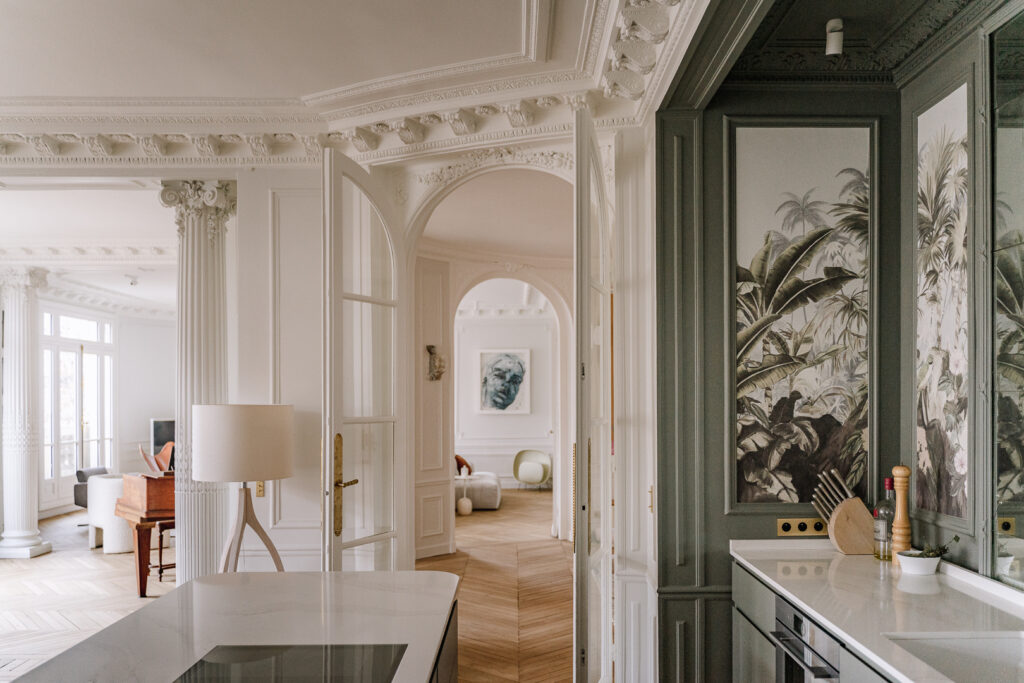 Lastly, for a dramatic flair and bold statement we must recognize the valuable addition of wall murals and oversized art in interiors. This approach establishes an immediate focal point that transforms the entire room and creates a statement through your own personal style. Parting from this decision, one can either choose a mural or artwork which creates a striking contrast with a neutral tone of decor or opt for a coordinated approach by matching the artwork's base colors with the furniture upholstery and accessories. If we appreciate encountering these oversized artworks in the streets or building facades, why not incorporate them also in our homes?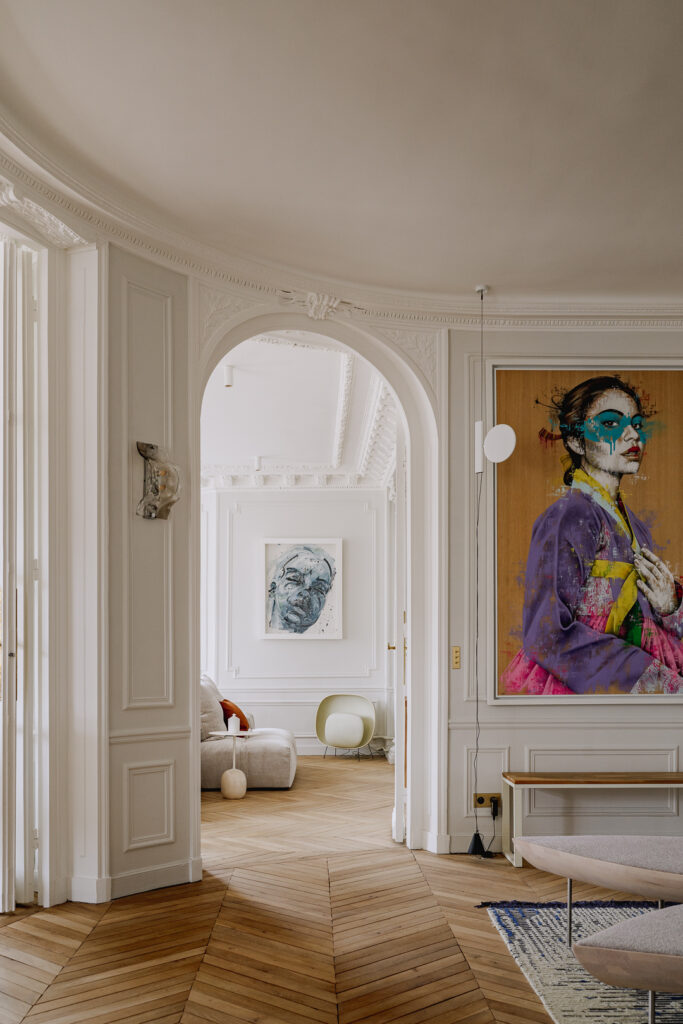 A final appreciative note for art
Throughout this feature we have incorporated some unexpected, extravagant, and subtle forms of art that can embellish interior design as well as the ways of presenting this art to our visitors. What we can conclude from these ideas and suggestions is that art, as a universal language, provides a means not only of aesthetic enhancement but also for personal expression and emotional impact that can reach out to anyone. We hope the art you incorporate into your interiors serves as a source of inspiration, conversation, and daily motivation.