One of the spaces in our homes that is directly linked to our physical wellbeing is the kitchen; this is where all the magic occurs and where we go to nourish ourselves. It is thus important that such a space is not only made functional but also welcoming and entertaining to make the overall cooking experience a motivating and engaging one. For this reason today we bring you eight design trends that can inspire you to make your time in the kitchen a more enjoyable one.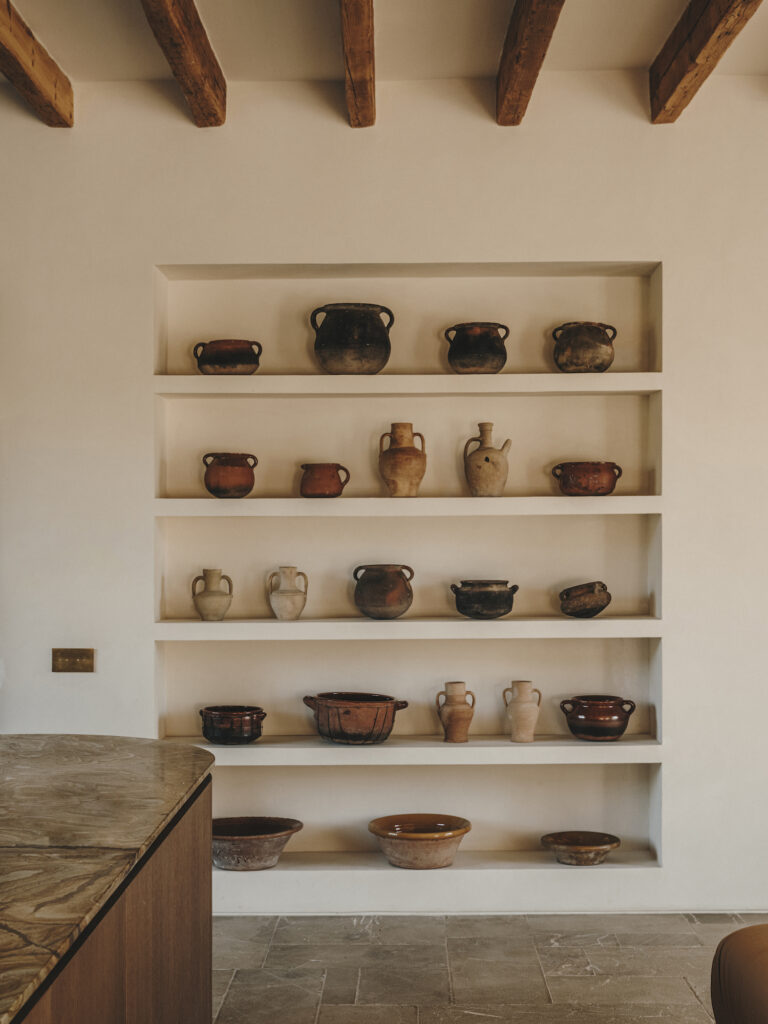 Featuring the elegance of marble
Marble has been present in home décor for centuries due to its practicality and durability on the one hand, and for the sophisticated and versatile touch it brings. The natural and unpredictable colors and arrangements of patterns that this stone comes with makes it a perfect addition for any style of interior. In the case of kitchens especially, the heat resistant property of marble can be conveniently used for countertops, backsplashes and flooring that create a colorful and timeless look. Additionally, the numerous versions of this material enable you to add a personal touch by choosing from a classic white marble with soft gray streaks, an elegant black one with green veins, or a pink marble with different shades running through it. The look can be completed by pairing this stone with monochrome kitchen cabinetry, a wooden wall, metallic light fixtures or an open display of your kitchenware collections.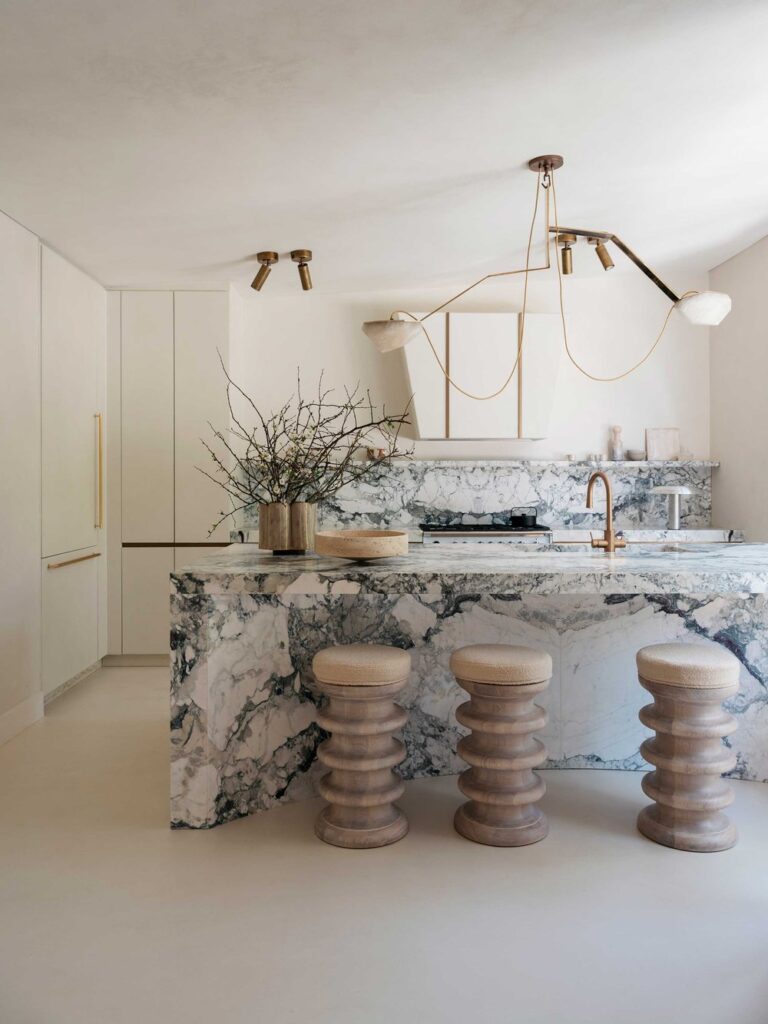 Welcoming organic shapes and materials
Organic materials such as wood, stone, natural fibers, and metal not only introduce warmth and depth to interiors; they also tend to be more durable than synthetic materials and while they are prone to change, time only enhances their value. Meanwhile, organic shapes including nature-inspired decorations or curved furniture and lighting are great ways of establishing a unique aesthetic. The variety of textures and patterns they offer allow you to break away from a monotonous or traditional kitchen design and instead switch to a natural and more sustainable one. Today, there are numerous sources and brands of organic materials that can be used in kitchen decor which are eco-friendly such as reclaimed wood or bamboo that help reduce our impact on the environment.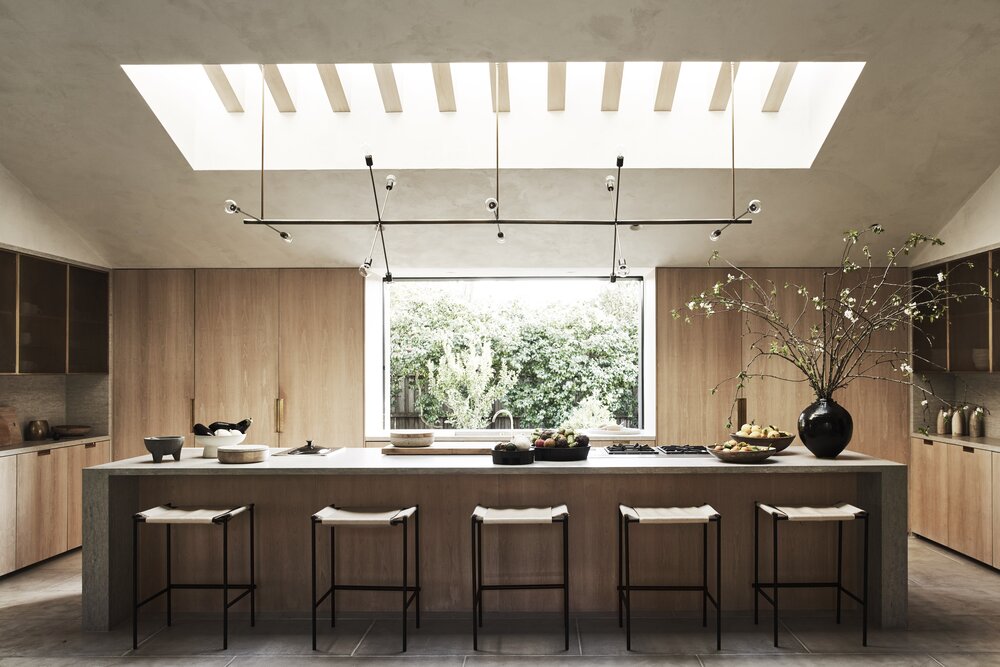 Kitchen Island
Kitchen islands seem to have been made with practicality in mind as these multipurpose features maximize your storage and kitchen space by featuring modern additions such as a built-in wine rack, sink, or stovetop, a bookshelf for recipe magazines, drawers, and cabinets for your cooking and cleaning equipment. If not only practical, a kitchen island can also be decorative and aesthetically pleasing considering the materials which are best suited for it. Granite or quartz are the most recurrent elements due to their classic elegance and durability. These materials can also be combined with decorative elements such as horizontal chandeliers, carved wood or tile flooring, or even paints that match your kitchen's color scheme. Lastly, when it comes to the kitchen layout, this trend is a solution-maker seeing how kitchen islands can improve traffic flow by enhancing accessibility to different areas of your kitchen and dining room but also by establishing a second seating area for a casual dining experience.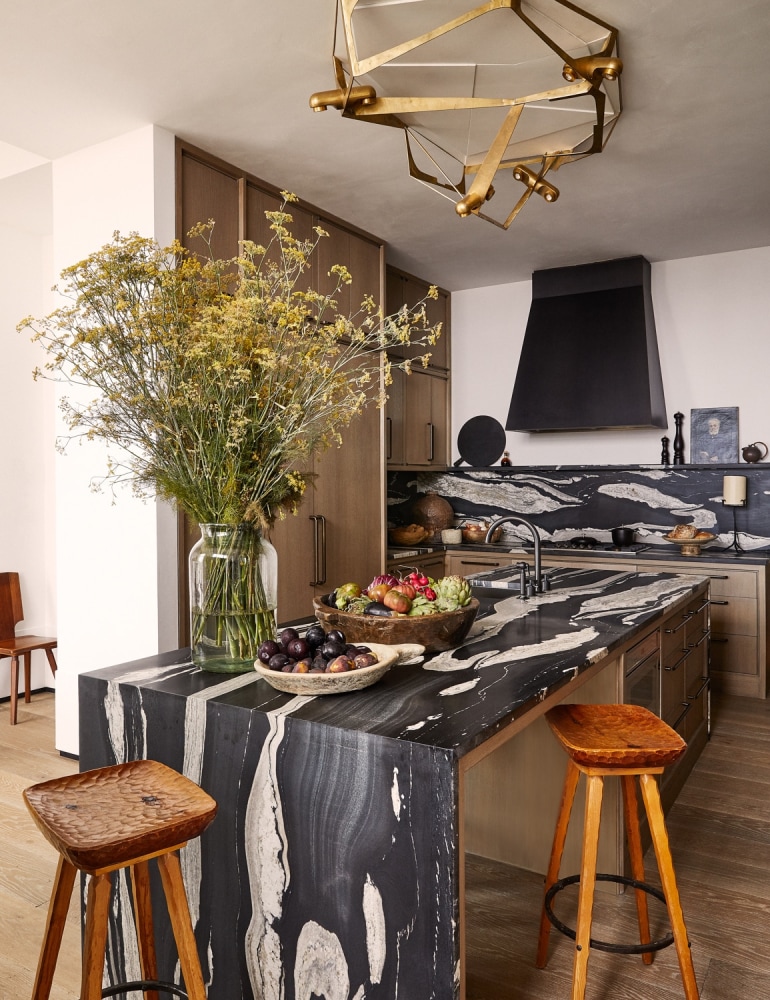 Blending metals
Just like combining colors, mixing metallics adds versatility and sophistication to any interior space. In addition to this, the reflective surface of these materials allow light to travel within your kitchen; thus bringing warmth and the impression of spaciousness with it. There is a certain freedom that comes while arranging the different types and finishes of this material seeing as one does not only have to choose between stainless-steel, gold, silver, or brass but also the kind of surfaces these will have. Shinny, mate or brush finishes are only some examples of the textures that metal can have, depending on the relationship you wish it to have with light and with the surrounding furniture. The numerous options available also call for an awareness of balance; while mixing metallics it is best to keep a cohesive look by using a strong or dominant metal paired with smaller doses of other complementary metals.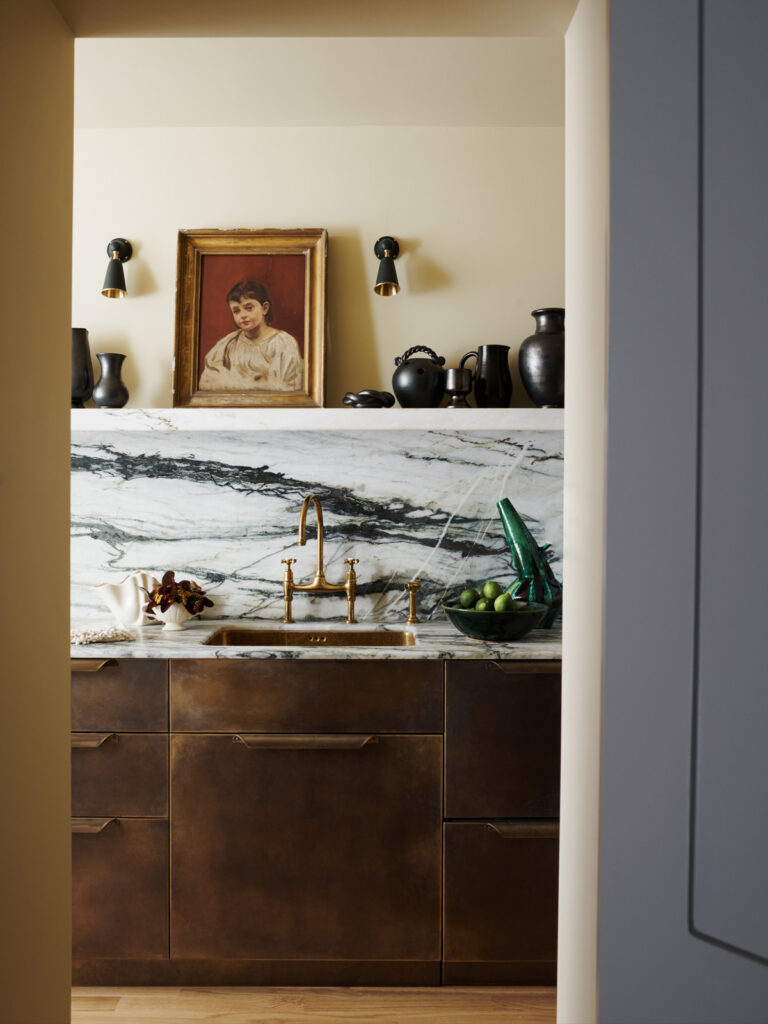 Say hello to splashbacks
Splashbacks are foremost used for their practical purpose of preventing oils and other liquids from staining our kitchen walls. However, contemporary design has turned this functional feature to an aesthetic addition to have in the kitchen. If you are leaning towards a bold design, splashbacks can add some intense bursts of color, a shimmering look, or a uniform pattern that stands out from the rest of your interiors. On the other hand, this component can also be used for the opposite reason, to establish cohesiveness by matching the kitchen walls to the cabinets or countertop. Therefore, with practicality and beauty in mind, the most sought out materials used for this feature include tiles, glass, stainless steel and acrylic since they are not only easy to use and maintain but also sophisticated embellishments for your kitchen.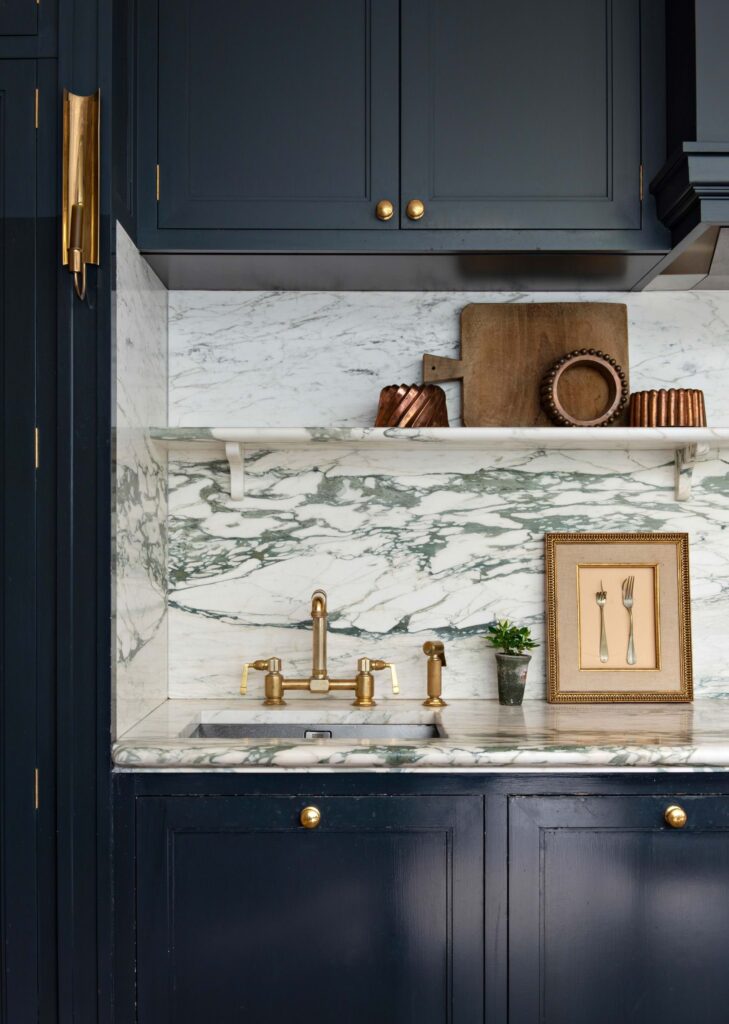 Curves curves curves
Replacing sharp corners and straight lines for curves in your kitchen not only implies limiting the potential hazard and awkwardness that occurs after walking into a pointy edge. Adopting a curved design also creates a sense of movement and fluidity that softens the surfaces of your kitchen. This effect can be devised through curved countertops, islands, cabinets and backsplashes as well as enhanced with decorative elements like vases and pendants. Instead of opting for the classic straight lined kitchen, an arched or rounded design appears more welcoming and creative as it focuses on dynamism and softness.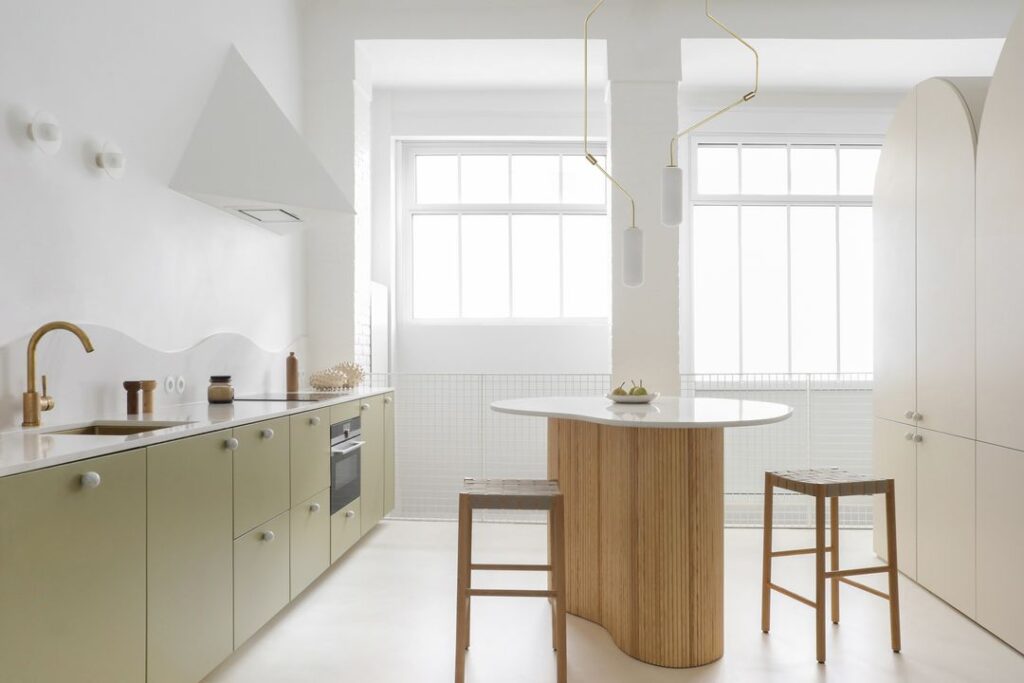 Black elegance
This bold and modern style is increasingly influencing the interior design of contemporary kitchens for its elegant, convenient, and dramatic qualities. While one might imagine that using black as a base color for the kitchen can potentially create a heavy and oppressing atmosphere, the opposite is actually more likely to occur. The versatility of this color allows it to be combined with any other shade imaginable and to add a vivid touch to your interior by highlighting the brightness of other colors and materials such as metal or mirrors. Using black granite, quartz or marble countertops; for example, is a smart way to hide any imperfections or accidental stains while cooking. Otherwise, combining dark cabinetry with a lighter backsplash or vice versa can also create a striking contrast that is typical of modern design. Lastly, incorporating black appliances or finishes can tie the whole look together in a neat and detailed manner that transforms the kitchen into a sophisticated gallery.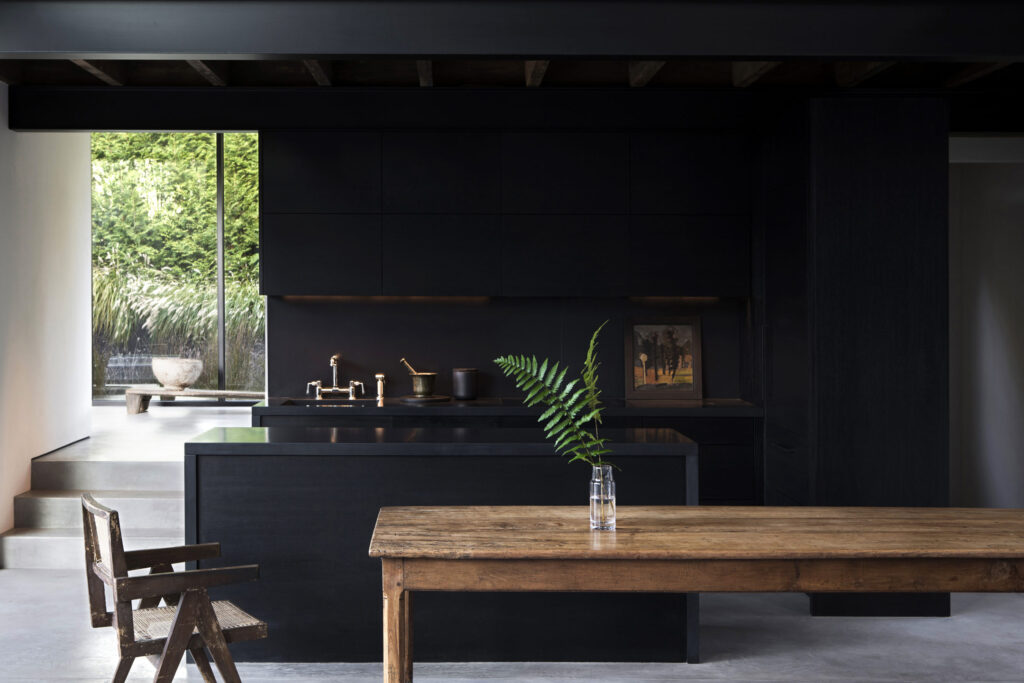 Bright and bold
This last trend we are discussing is all about playing with vivid colors and textures that create an energetic composition full of visual interest and personality. One of its characteristics is the use of bright primary colors on either walls, cabinets, backsplashes or appliances. Another feature is the use of eye-catching graphic patterns such as chevron stripes and geometric shapes across wallpaper or tile. Adding to this is the incorporation of unique and engaging textures like natural stone or rough-hewn wood and metallic finishes which invite you to experiment with your kitchen design. Lastly; this fashion also welcomes the installment of oversized, one-of-a-kind statement lighting that creates a focal point in which the whole composition is tied together neatly.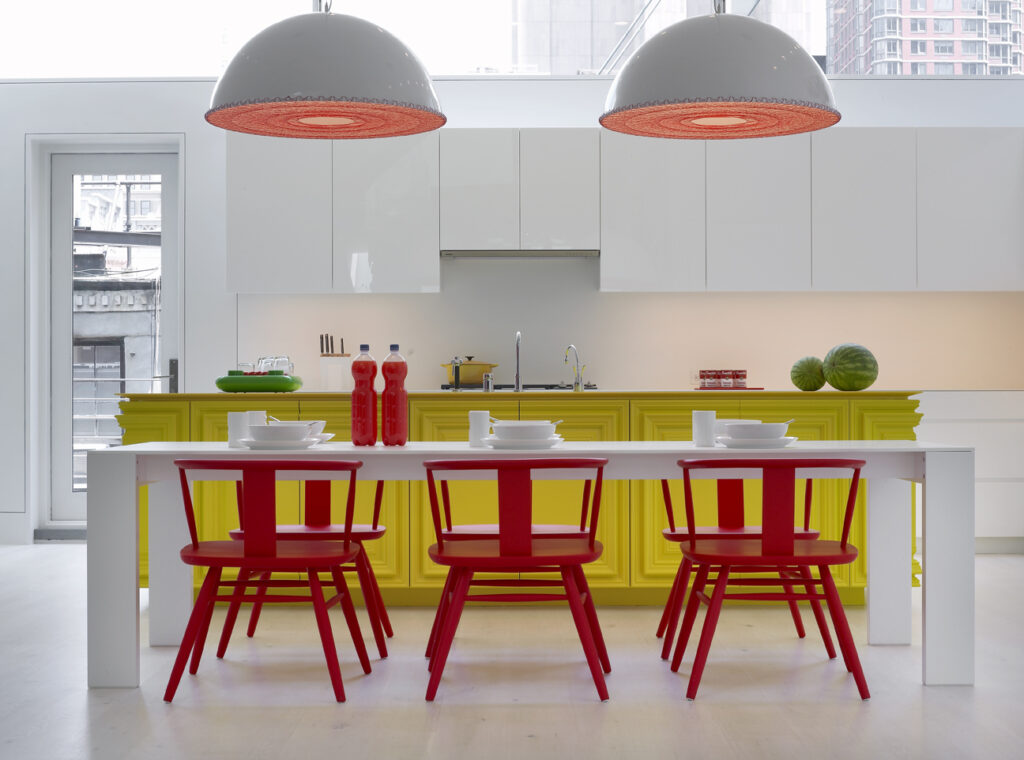 Have you found your kitchen style yet? If not, we encourage you to combine some of the trends we have described today and do not be afraid of experimenting with different features. The kitchen is after all the space where one can be creative and have the chance to try over and over again to create memorable and enjoyable experiences.