An artist is someone who can transform an idea into a reality just like a magician brings to light something that was not there before. Museums are brimming with the works of so many figures who have displayed a singular mastery in this field; however, an artist's creations are just as much part of exhibition rooms as they are in our daily lives. The streets we walk by everyday, the spaces people inhabit and those that one can only admire from afar also show evidence of an artist's graceful traces. Andreas Charalambous is one of the few skilled artisans who has managed to redraw the connection between architecture, interior design and the fine arts through his internationally acclaimed creations. Not only does he specialize in the development of healthcare, commercial, office and retail spaces as well as the interior decoration of such projects but also in the production of paintings and photography that has been displayed in multiple group and solo exhibitions. Works such as his demonstrate that no masterpiece is alike even if they are made by the same hands because the mind that imagines them is inspired everyday by something different.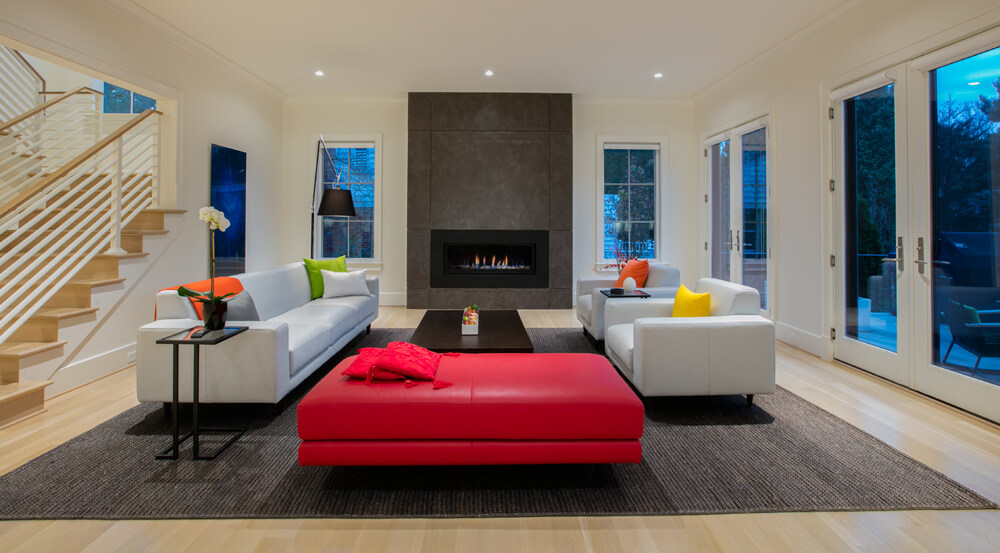 FORMA Design
1994 is an important year to remember for many reasons, among them, the election of Nelson Mandela as president of South Africa, the reopening of the English Channel which joined England and France for the first time and NASA's launching of the Space Shuttle Columbia. Another significant event was the development of the FORMA Design company based in Washington DC, which has earned over the years widespread recognition for its professionalism and its creative approach towards space. Just as the other historical happenings, this particular event changed the lives of countless of people and continues to do so through the creation of unparalleled buildings and interiors that can be found in DC, Suburban Maryland, Northern Virginia, South Florida and even outside the United States. Each project has added to FORMA's collection of awards which today consists of 14 awards from American Institute of Architects (AIA), 20 from the International Interior Design Association (IIDA) and National Healthcare awards in addition to seven consecutive nominations for the Smithsonian Design Museum's National Design Awards. All these recognitions are not prizes for following the conventional road and adhering to general expectations; instead, they were earned by FORMA for weaving dreams into a uniquely fascinating reality through functional designs.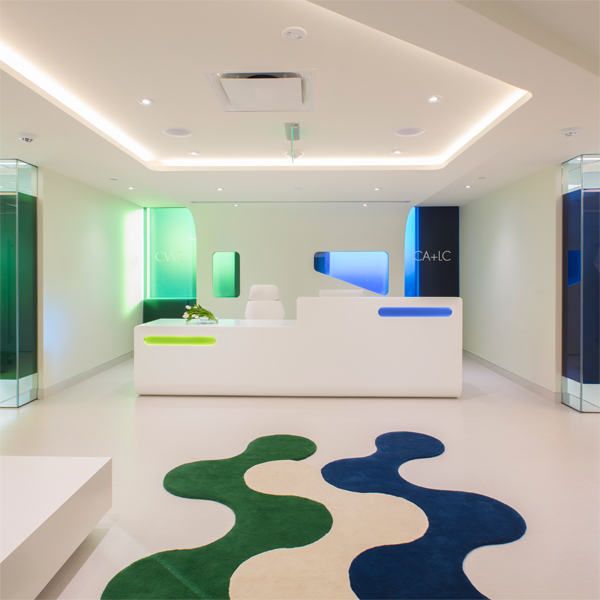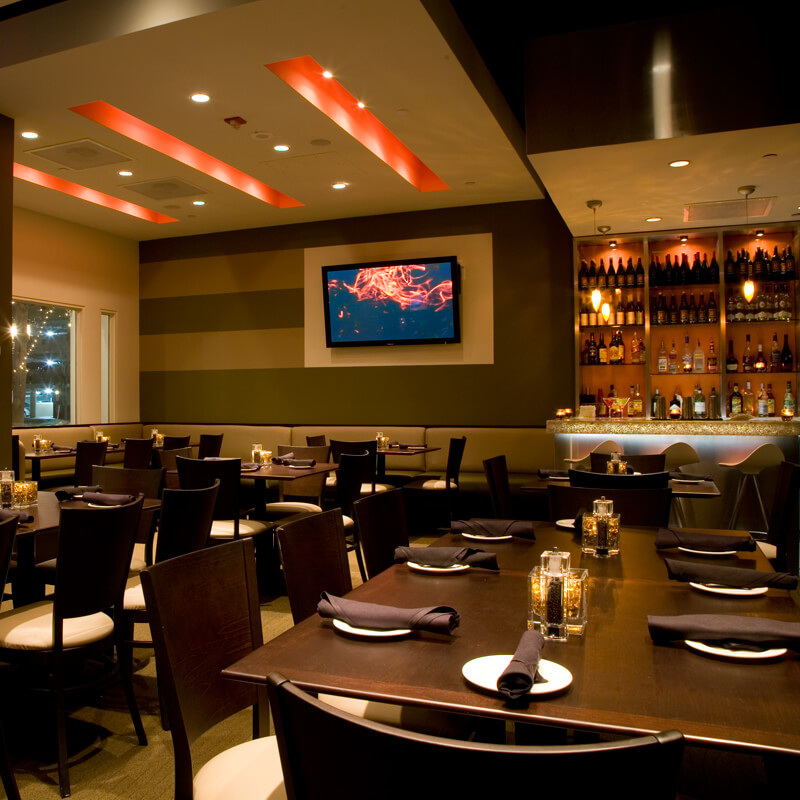 About Charalambous
Long before establishing his career as an architect, Andreas Charalambous filled his creative mind with images and memories of multicolored waters and golden hills of Cyprus. This Mediterranean island where he grew up, became the muse for so many of Charalambous' watercolors which display the peaceful and dreamy environment. In many instances the childhood recollections of Cyprus guide his camera lens and they become visible in the photographs brimming with symbolism, a romantic interaction between light and shadow and the overlay of color and texture unique to the Mediterranean landscape. These evidences of his past are part of collections across Europe, the United States and Mexico, just as his bigger works comprised of towers, commercial centers and residences are also distributed across a myriad of spaces. In fact, Charalambous' development as an architect began early with his studies at Cornell University which he completed under a Fulbright scholarship. After his success in Washington DC, New York and London, he became the co-founder of FORMA Design along with designer, Juan Manuel Gutierrez and together they have led some of the most recognizable projects in national TV shows and international magazines.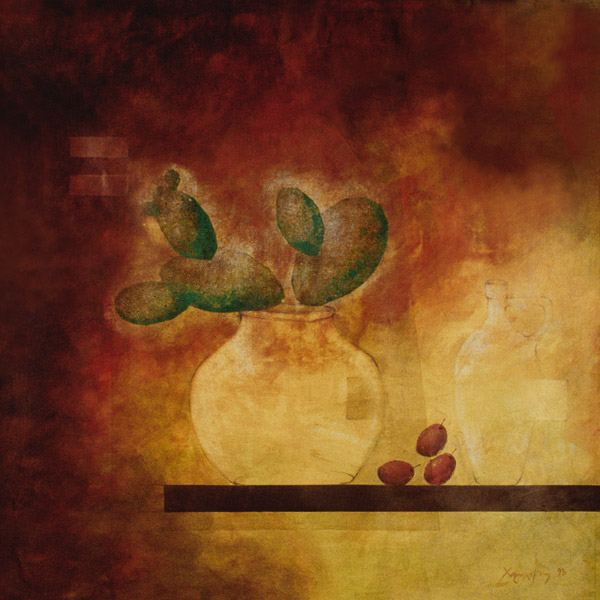 Projects: South Beach Retreat
This Miami Beach apartment had once featured a 1970's décor that was remodeled into a modern paradise with bright, clear interiors that follow a minimalist thread. With state of the art appliances and limited decorations every space is imbued with a dramatic flair while managing to avoid giving off an ostentatious image. White porcelain tile flooring extends across every room reflecting the blue glow from the LED lighting, creating a mysterious and alluring atmosphere. The sophisticated composition is complemented by classic modern furniture that follows the white color pattern yet it also adds an unexpected touch to the interior through the innovative, somewhat futuristic design. Every stool, sofa, table and dresser is endowed with a unique trait that signals the individuality of each piece while still managing to respect a balance in the overall arrangement. Within this zen-like space, sudden traces of color can be found among the sophisticated artwork and accessories displayed in different corners of each room; thus, bringing a lively aspect into the apartment. Additionally, the floor to ceiling windows also introduce a natural aspect provided by the unobstructed views of Miami's bright skyline and the tranquil waters of Biscayne Bay. Meanwhile, the more private areas display their own distinctive features such as the stone and pebble accent covered walls from the bathroom and the spacious master and guest bedrooms with low-slung beds that add further volume and elegance. Thanks to the original approach taken by Charalambous for to the "less is more" movement, the South Beach Retreat condo obtained the 2010 Silver Award for Residential Design by the Interior Design Association's Mid-Atlantic Chapter in addition to being featured across magazine articles such as the September/October issue of Home & Design magazine.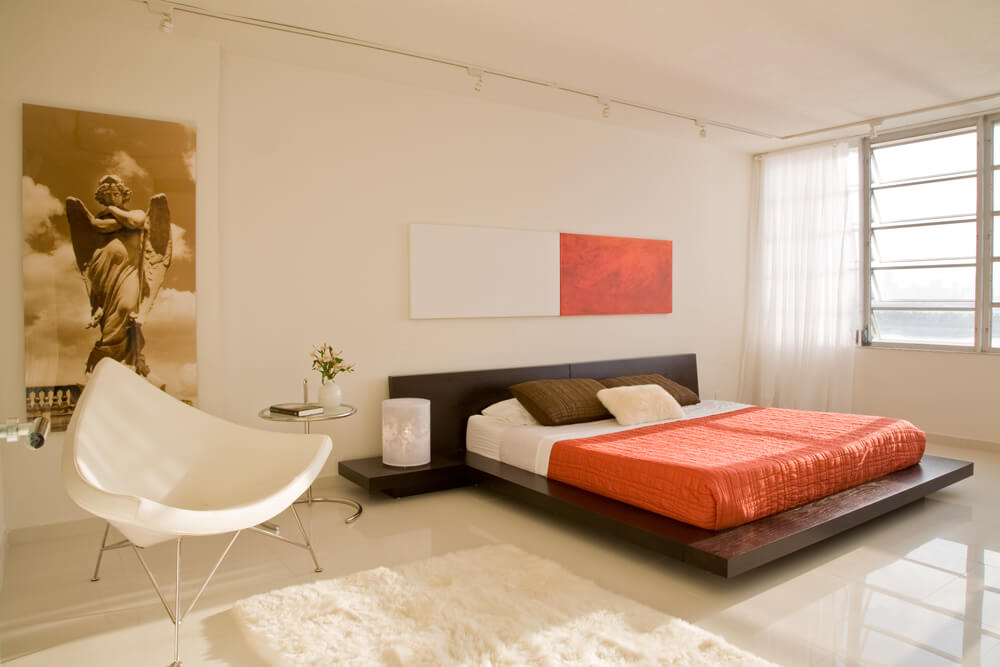 Penthouse in Adams Morgan
The two-story penthouse in the Adams Morgan neighborhood works as a multifunction space; in addition to being an occasional home to its owner, the FORMA designed interiors also host numerous office meetings and social events. After some considerable renovation, the house was reassembled into a contemporary artwork featuring refinished wooden stairs with glass railings, expanded rooms with full views of the city and zen-based furniture. Every space is designed in a manner that highlights the allure of geometric forms in their perfect arrangement and the manner in which they all fit together like crucial pieces of a mathematical composition. Circles, as symbols of eternity, are present in the 3-dimensional relief gracefully suspended above the dining area and the curved, shell-like shape of the lounge chairs. Meanwhile, the kitchen island's renovated cabinets and countertop follow a rectangular alignment that extends to the rest of the house, giving it a sharp, polished look that radiates professionalism and a cultivated beauty. Nonetheless, despite the glossy white surfaces and the corporate color layout consisting of white, purple and light brown, the interiors still manage to retain a sense of warmth and tranquility. Wooden floors and finishes accentuate this relaxing and welcoming sensation while also introducing a pleasant contrast against the bright surfaces. In addition to these sophisticated features and detailed décor, the penthouse is furthered embellished by the incorporation of broad balconies, a private upper-floor deck, and a roof terrace that lends itself perfectly for casual gatherings and celebrations.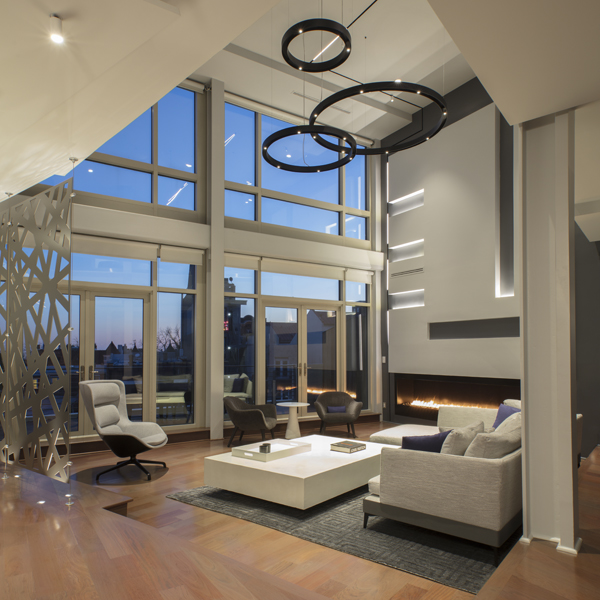 Flat at 3303 Water Street
This project became part of the 2019 cover of the HOME & DESIGN magazine which featured a 10 page story on FORMA Design's one of a kind creation. The scheme of the gateway apartment seems inspired by the intrinsic forms and weaving patterns of a labyrinth. There is a clear dynamism present in the overall layout of the interiors which display curvilinear features, not only in the architecture but also through the decoration and selection of furniture. Modernity is entrenched in the colorful motifs that add a splash of playfulness to the neutral main color scheme with abstract artworks, bright decorations, and soft-toned cushions and rugs. The design's originality is also visible in the interplay of texture and lighting: a display of delicate floating lights can be admired in the kitchen and living room and the guest bedroom alone features 100 fiber optic lights that resemble stars across a night sky while other rooms exhibit the latest in lighting technology that influences the ambience of every area. On the other hand, texture plays an equally important role in the arrangement of minimalist furniture in creamy tones of white and pink that compliment every type of surface; whether it is the grey smooth walls, white clear surfaces or even the stone tiles. All in all, Andreas Charalambous has revealed with this work his gift in the manipulation of space, creating the impression of openness with the replacement of walls for a double sided fireplace, the use of extensive mirrors and floor to ceiling windows with views of the C&O Canal.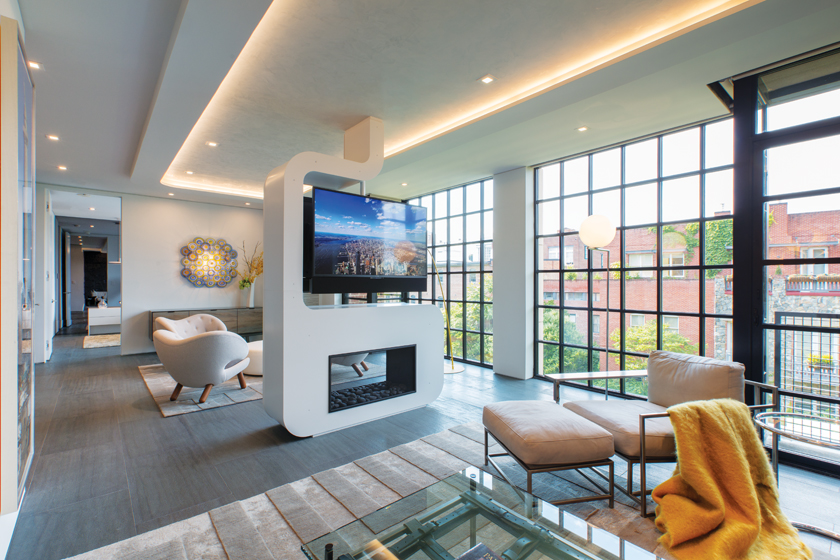 Sometimes words cannot convey the desired meaning and when this happens it becomes the artist's responsibility to express that message by another means that, unlike language, can be understood by all regardless of their background or nationality. As an artist, Andreas Charalambous has manages to intertwine his own message and memories of Cyprus with evocative paintings and photographs. Parallel to this, his architectural and design projects, even before the development of FORMA Design, have also successfully transmitted strong impressions and particular aesthetics that are unique to every client. Charalambous' creations are not just beautiful spaces and buildings, more importantly, they are narratives of the landscape that envelops then and the people that inhabit those spaces.