Change is an intrinsic part of all organic forms, it is what determines who makes it to the next step of the evolution process and who stays behind. The same applies to architecture; design is not grounded upon a single, fixed style but it rather evolves according to the changing environment and the growing demands of the public. Nonetheless, there is also another select group of buildings that go beyond this process of adaptation, these are the works that are already one step ahead of the rest. The architecture of the future is comprised of buildings that can withstand the tolls of time while remaining efficient, relevant symbols of different kinds of beauty. South of Fifth Miami has established itself as the perfect setting for such projects due to the constant flow and exchange of ideas, artistic movements, new technologies and diverse views of design. Nonetheless, as with all great masterworks, it also had to start from zero before becoming what is known today as one of the most famous areas brimming with top rated restaurants, galleries, numerous cultural and recreational spaces, and luxury condos.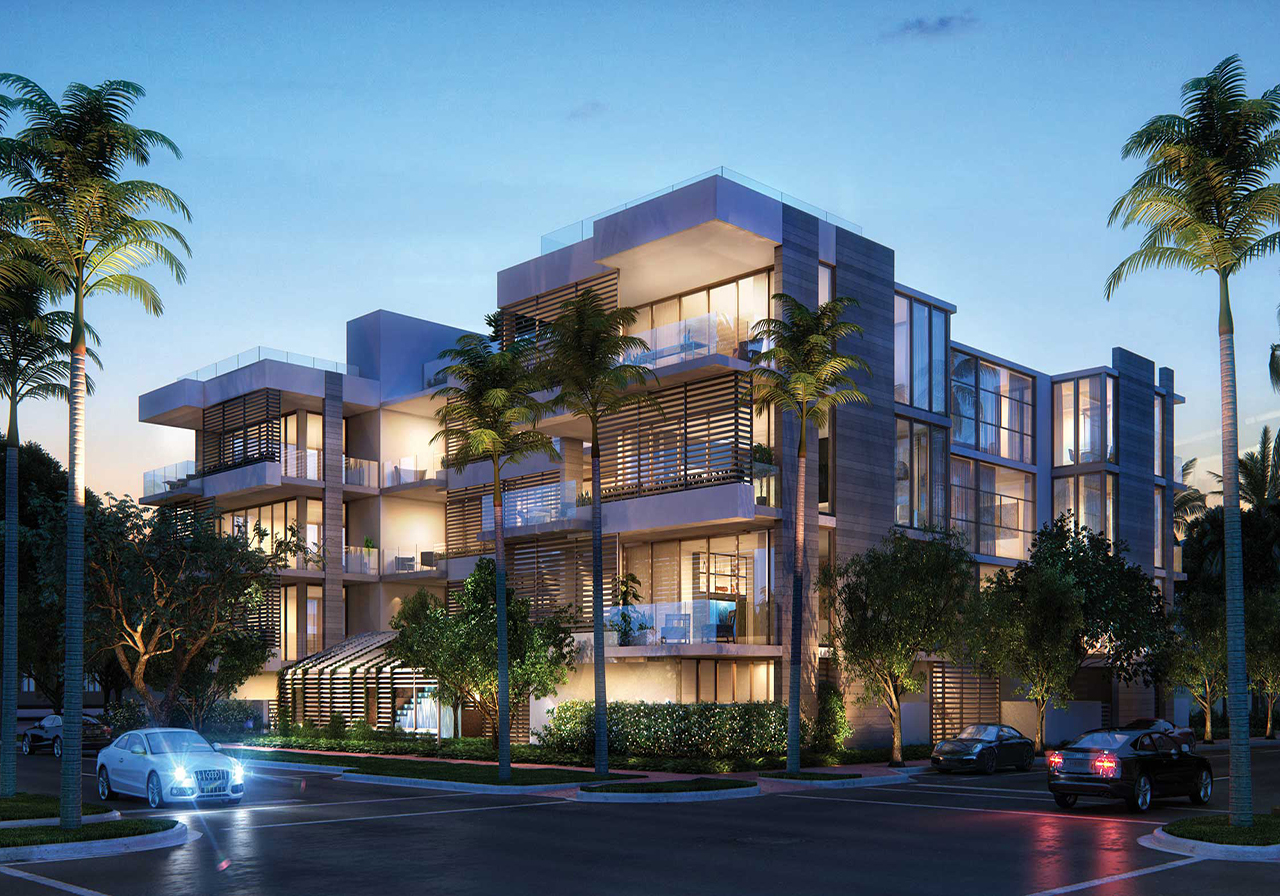 This neighborhood, also known as SoFi, had once been considered as one of the most dangerous places in South Florida. It wasn't until the early 1990's that its fate began to change thanks to the visionary German businessman, Thomas Kramer, who believed in the neighborhood's dormant potential to evolve into something never seen before. Following his instinct, Kramer obtained 45 acres of the area and began the revitalization process which has embellished Miami for the past two decades. A factor that contributed greatly to the project's success was the location which set all the luxury high-rise apartments against a shimmering background of water. In addition to the waterfront views, residents can also enjoy SoFi's main attractions such as the recently renovated South Pointe Park, restaurants like Prime 112 and DeVito South Beach, as well as the historical side of the neighborhood which pays tribute to Art Deco and contemporary art produced by local and international artists. The streets simply overflow with opportunities for residents and visitors to discover the newest tendencies, inventions and names that will leave their mark on global design while architecture gets closer and closer to defying the sky's limits.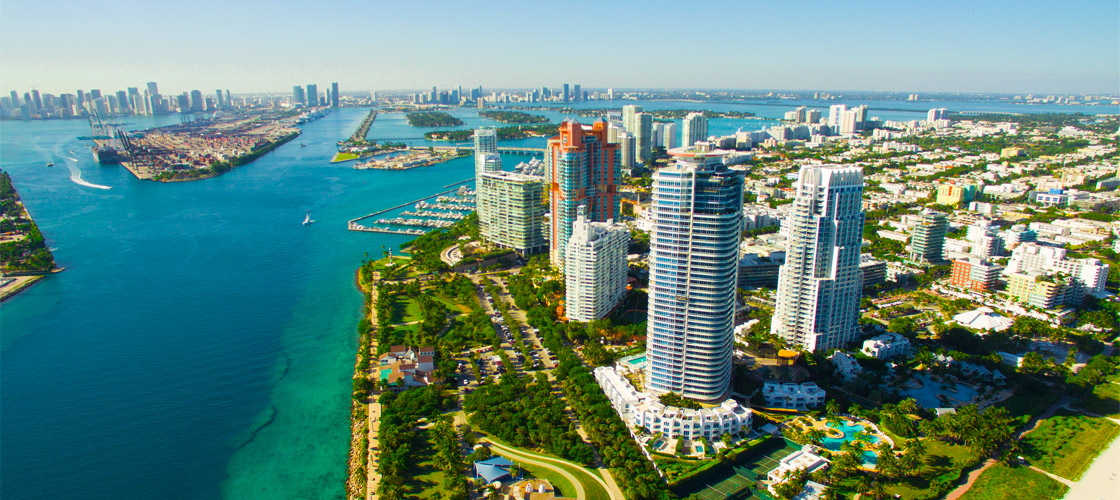 Portofino Tower
This building is a monument of avant-garde Miami design. On the one hand, the 45-story tower incorporates an array of state of the art facilities and amenities that can be found in five star hotels: fitness centers, sauna and steam rooms, tennis courts, swimming pools and an individual storage space. Such facilities cover the modern and updates aspect of the building while the local attribute is deeply embedded in the transformation of its interiors and the unique architectural structure designed by Sieger-Suarez. Since its development in 1997 the popular tower has caught people's attention due to its convenient position on the waterway that serves as a link between the Atlantic Ocean and Biscayne Bay. Each of the 206 residences feature ample terraces, floor-t-ceiling windows with stunning ocean views, double entrance doors, 9-foot ceilings and European inspired kitchens with sophisticated equipment that already sets high standards for the rest of the interior décor. This luxurious motif even seeps into the more private areas of the condos such as the bathroom and shower which are endowed with marble flooring and a regal-looking jacuzzi. These attributes reflect the same professionalism that frames the interiors of the building's public spaces. An example of this is the four-story lobby with expansive floor plans that allowed Sieger Suarez to play with space by minimizing the use of decorations and incorporating few but significant elements such as a center-stage fountain surrounded by imposing palm trees and dangling lights that add to the mysterious and serene atmosphere.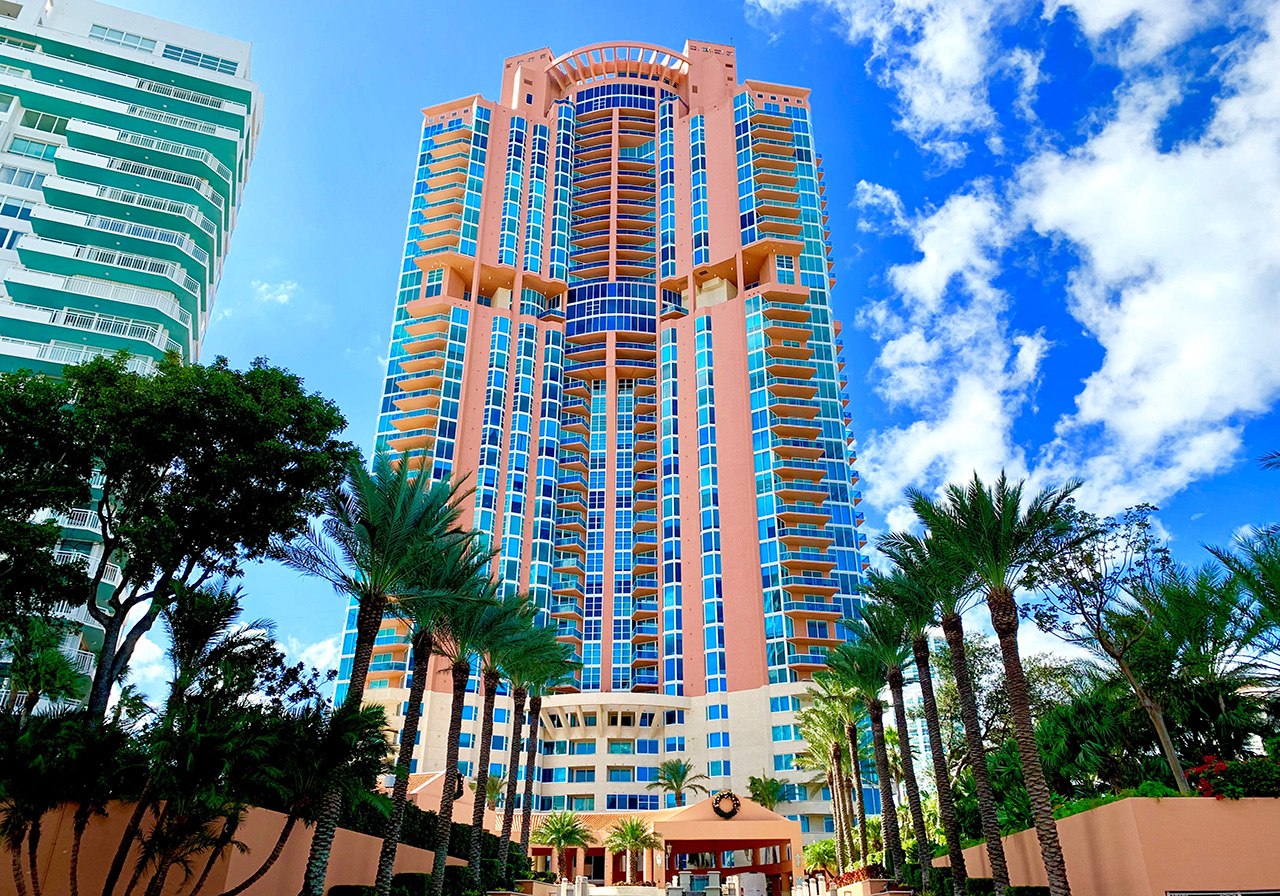 Apogee South Beach
The award-winning architecture firm, Sieger Suarez, displays its master touch in yet another of South Beach's iconic buildings. The Apogee luxury condo development exhibits the same solemn grandiosity that represents the company's vision of the future. The exterior of this 22-story tower resembles a slim stack of pages, hovering mid-air and carefully distanced from each other by a breath of wind, or in this case, by delicate columns that complete the jenga-like design combining horizontal and vertical planes. Besides standing out as an emblem of contemporary aesthetics, Apogee also reflects this modernity in its equipment of exclusive amenities including private elevator foyers, an air-conditioned parking garage, resort pools and poolside cabanas, spa and fitness center, as well as the indispensable full service concierge and 24-hour valet parking.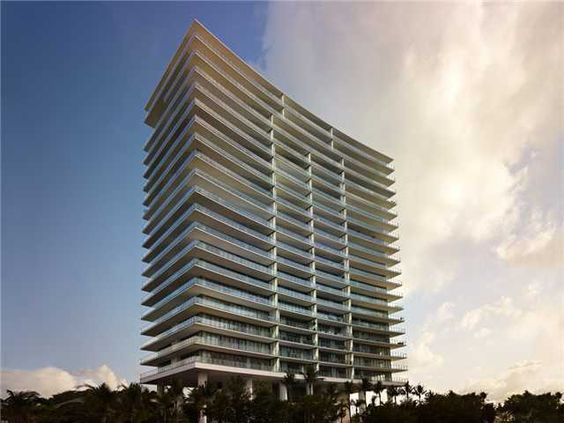 Meanwhile the lobby and common areas feature the artistic traces of the Yabu Pushelberg interior design firm. These spaces converge a modern and rustic appeal by adhering to the elegance of austerity and establishing a particular texture and color as the main markers that construct the rooms' charm. Residents can enjoy from common areas and their own condo terraces the sight of the departing cruise ships and the mesmerizing sunsets across a clear evening sky. Although each residence reflects the singular character of its owner, they all share the same starting point: a flow-through floor plan and 10-foot high ceilings that connect to floor to ceiling glass windows leading to sweeping terraces that include a summer kitchen and smart panel. From here on it is up to the residents' imagination and creativity to endow these exclusive spaces with life and a touch of originality that will enhance the initial structure.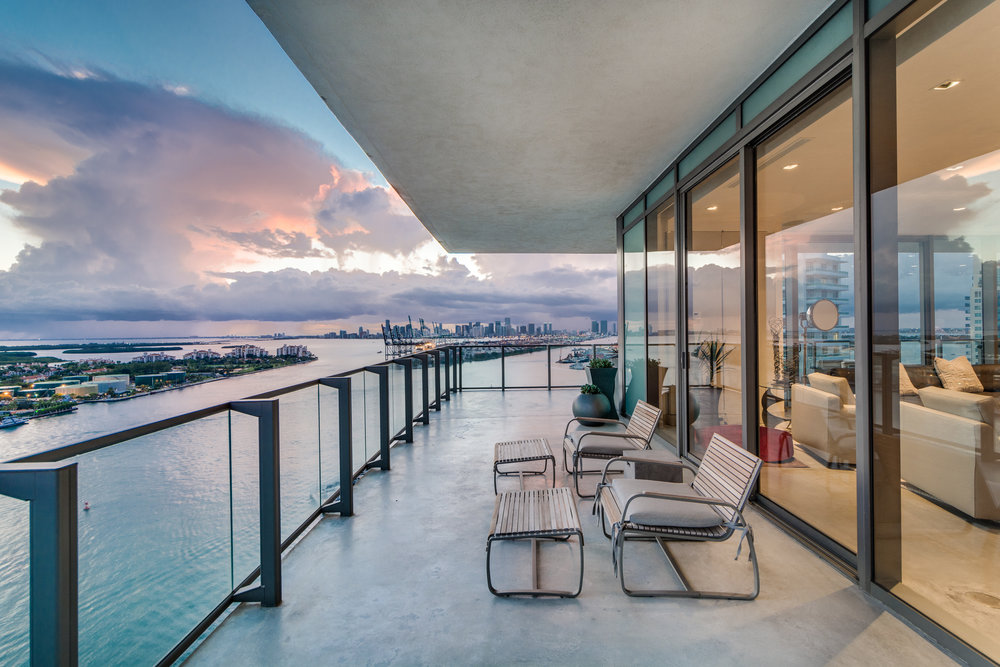 Continuum North and South
This exclusive community consists of two towers housing a total of 521 residences across 12 acres of oceanfront property which was once belonged to the old Coast Guard Station. Since 2002 Continuum North and South introduced new concepts of modern design to the neighborhood with the incorporation of luxury appliances, one-of-a-kind decorations and stately architecture.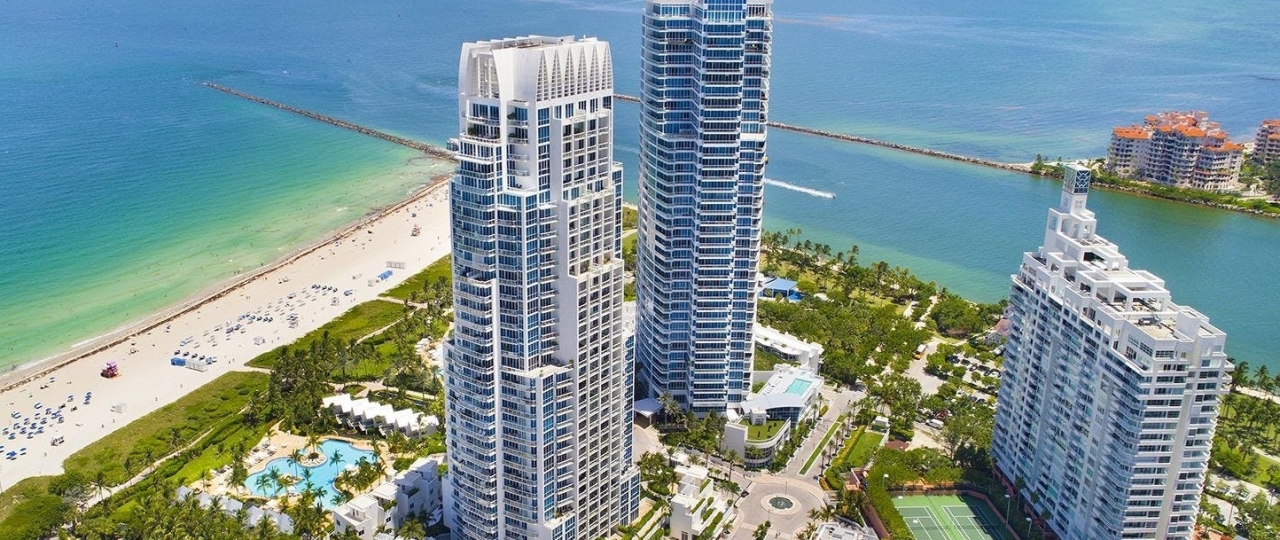 Continuum South
Recreates the resort experience by providing residents attractive views of the Atlantic Ocean and the Government Cut. Each of the 318 units features varying floor plans with select finishes, renown brand instalments and fixtures, and expansive glass doors that reach up to the 10-foot ceilings. At the same time, natural light casts a home-like glow across the interiors, carefully arranged with stainless-steel appliances and European kitchens. Nonetheless, the most striking feature is the strong bond between the building and its clear azure surroundings that become the main source of wonder which people can easily admire from the oversized terraces that bring the sea a step closer to the residents. This location is also convenient due to the tower's proximity to numerous of Miami's attractions such as the Miami Beach Marina, South Pointe Park, world class dining and a mixed assortment of boutiques and entertainment options.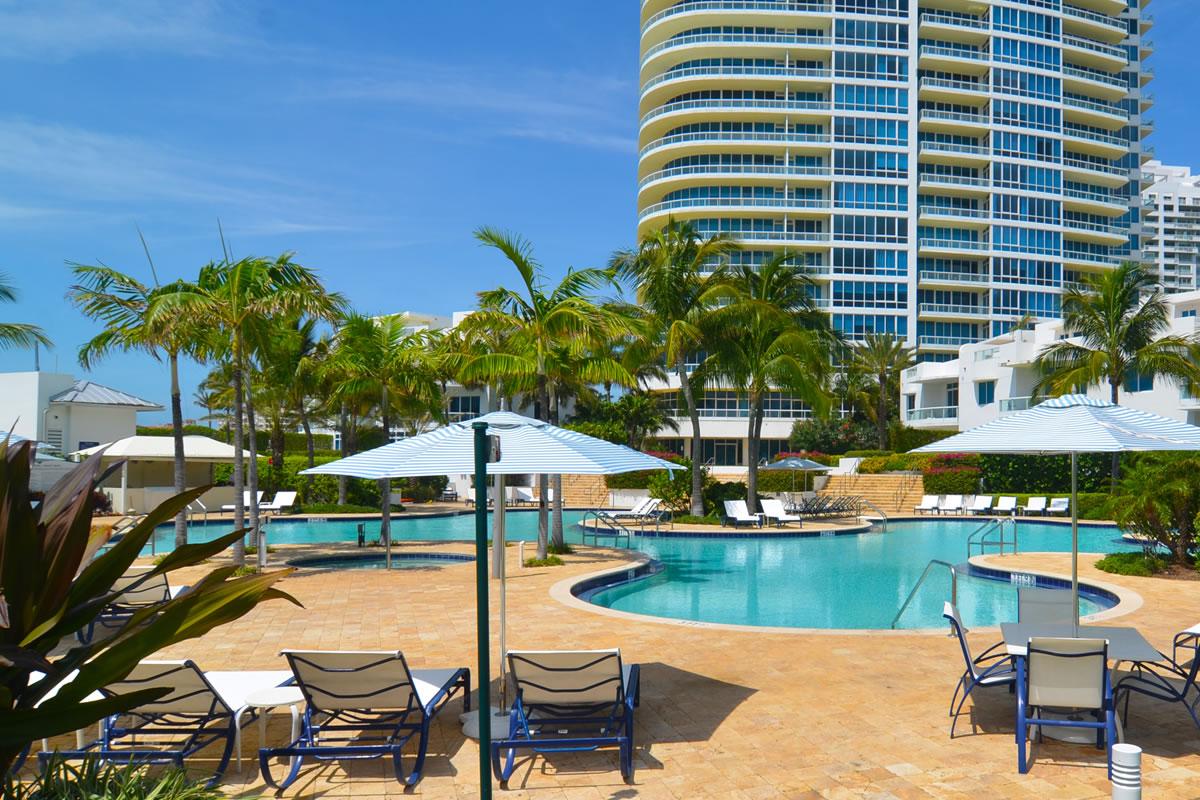 Continuum North
This second tower envelops its residents in a calm and private atmosphere that extends across 1,000 feet of beachfront and almost 12 acres of land that belongs exclusively to the owners of Continuum North's condos. As it rises 38 stories above South Beach's expanse, the building establishes a new standard for grandeur with its complex layout consisting on the sequential ordering or square and rectangular blocks that fall into each other like steps of a giant staircase. Besides a remarkable sight, the building also offers residents one of a kind luxuries such as the renown Sporting Club with modern fitness and spa facilities, semi-private elevators, panoramic balconies and high ceilings that end with the expanse of sliding glass doors. While the skyscraper does feature some similarities with Continuum South in their construction, it also displays very visible differences in its original design and interior décor. Every residence is endowed with floor to ceiling glass doors, imported marble flooring and countertops, kitchens with custom European cabinetry, designer fixtures, granite countertops and under-counter lighting for a subdued and private lighting effect. Meanwhile the bath areas likewise consist of marble flooring in addition to whirlpool tubs, European bathroom vanity cabinets and seamless glass shower doors. In overall, every segment that makes up this tower is an elaborate mirror image of the symmetry and cultivated elegance that the contemporary designers and creators of Continuum aspire for in their work.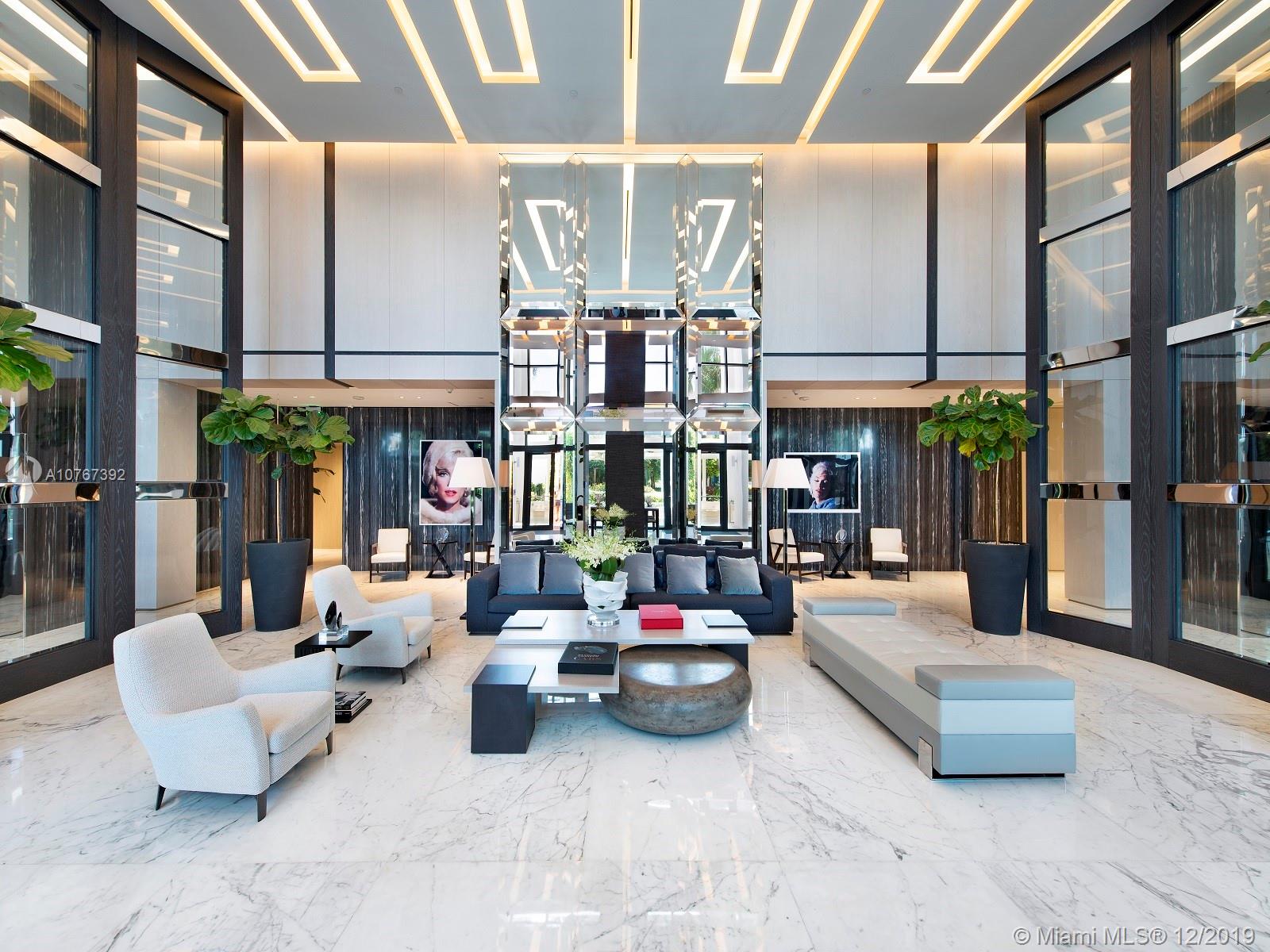 Merge the latest advances in technology, smart and innovative design, architectural artworks and tropical lifestyle attractions in a single compound and you will have as the end result nothing else but SoFi. Although Miami is brimming with luxury neighborhoods that resonate with their own kind of uniqueness and modern sights, none can compare to each other. In this respect, SoFi is unparalleled because its buildings make it so; the people that they were made for and the ideas that elevated them cannot be replaced or recreated and that is what makes them the perfect representations of today's expectations. The one thing every tower does have in common is the natural and social environment that ultimately influences the direction its creators have taken towards their construction and which have in some cases inspired their design.