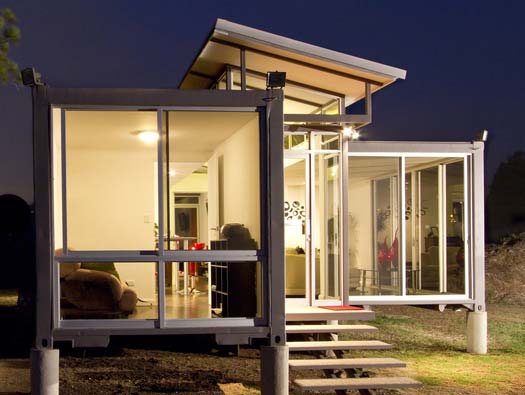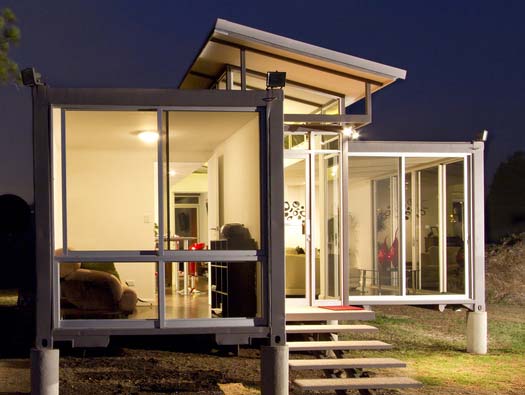 Young creative types are often viewed as idealistic, expecting to stamp the world with their art. Architect/sculptor/designer Benjamin Garcia Saxe already has, and one presumes he will continue to do so in increasing degrees. According to his philosophy, posted on his website, Garcia believes in designing by instinct rather than by reason alone.His two most well-known projects are residences, one built of bamboo, and the other of discarded shipping containers. Both respond to occupants' psychological and emotional needs as well as their physical ones.
In 2010, Saxereceived first place for a private house at the World Architecture Festival. The WAF jury was enthusiastic about the architect's focus on the inhabitant's practical and emotional needs and a new use of material. Titled A Forest for a Moon Dazzler, the winning project is a bamboo structure built for the architect's mother. Sited in a Costa Rican forest, thecone-like roof is designed to open at night, providingthe skyward views Garcia's mother desired after spending many years in a congested urban environment.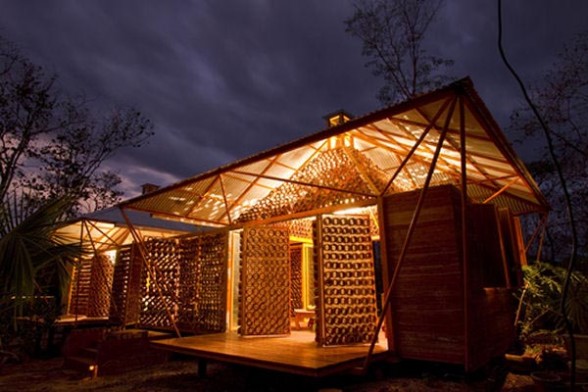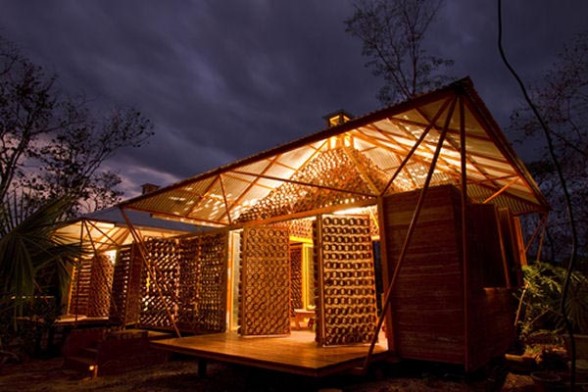 With a poured-concrete base, steel structure, and more than four thousand pieces of burlap-covered bamboo, Saxe constructed the two-room home for forty thousand dollars. The living and bedroom spaces are on either end of the house, connected by an internal courtyard/patio. The latter space can be completely opened to the outdoors with shutter doors. There, hammocks hanging from the side walls' structural beams complete a feeling of serenity and relaxation. The structure's openness brings the forest inside, according to the architect.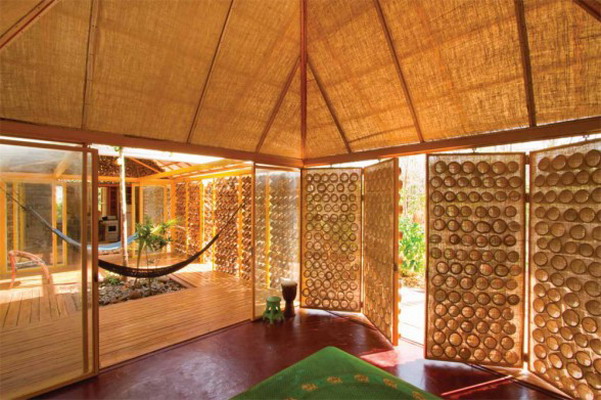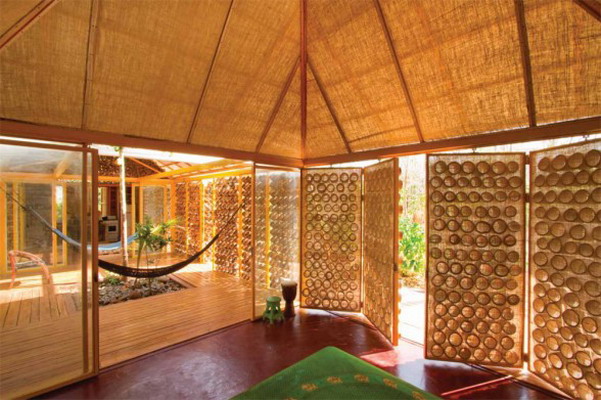 Garcia's efforts at low-cost housing and finding ways for architecture to meet emotional needs have reached beyond family. His shipping-container house, finished in 2011, was for a couple whose limited finances and love for nature, their horses, and the rural outskirts of San Jose, Costa Rica, led them to accept the architect's unique idea. Garcia wrote that the project "allowed them to be debt free and live the life they always dreamed of. It was important for me to provide them with the sunrise, the sunset, the spectacular views, and . . . a feeling of comfort and home."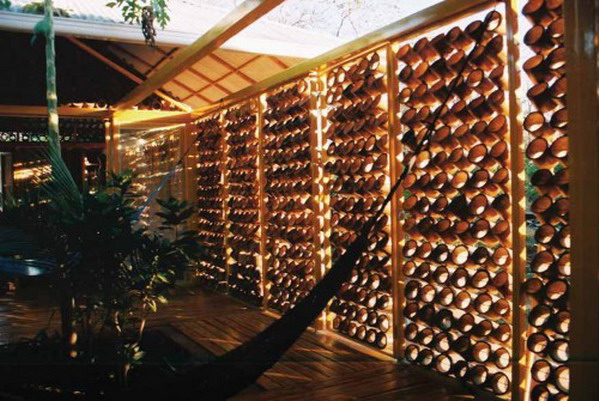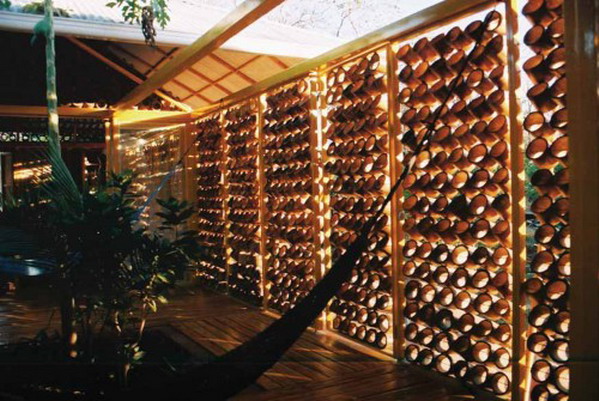 Scrap pieces of metal taken from the sides—where Garcia constructed windows—were used for roofing between two containers. This construction creates openness and cross-ventilation so efficient the architect claims it has made air-conditioning redundant. Though small, the interiors look as modern as any luxury home, with a long kitchen with white cabinetry, a table and stylish high red chairs, a comfortable white couch, and a cozy bedroom with sleek surfaces.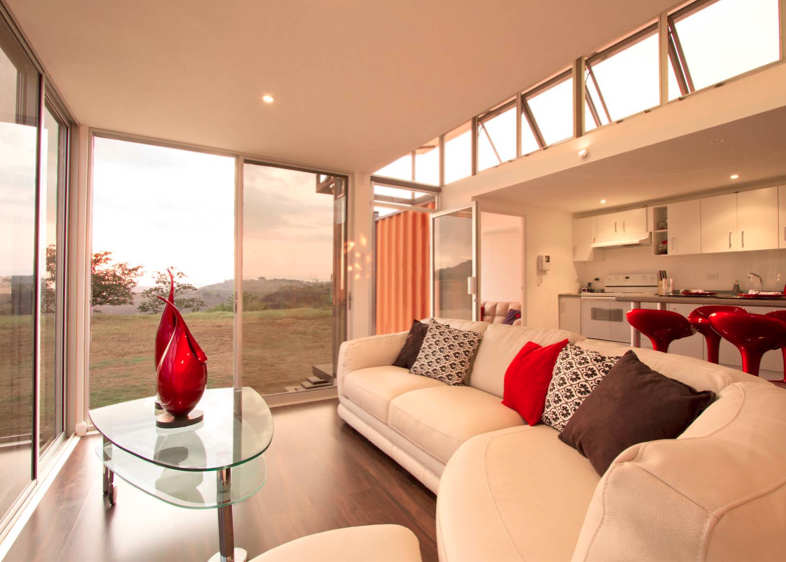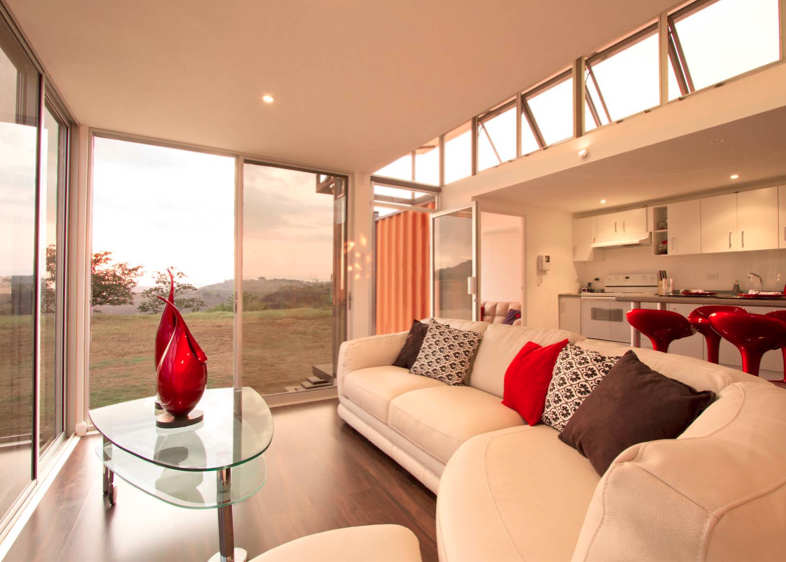 Also ranking in at forty thousand dollars, the house is more affordable than other social housing in the area. Dubbed Containers of Hope, it is a model for reuse of discarded materials, passive temperature control, and efficiency.
Garcia earned his Master of Architecture from the Rhode Island School of Design in 2007, and has since worked for Rogers Stirk Harbour + Partners in London. There, he served on the team designing a luxury complex in Seoul, South Korea, that includes retail, office, hotel, restaurant, parking, exhibition spaces. He was also on the award-winning team of NEO Bankside, a five-building residential/office/retail complex in London. The buildings, each with six sides, appear like sculptures next to the Tate Modern and the River Thames. External bracing created a steel diagrid on the facades, adding aesthetic interest while allowing for open-plan apartments inside. Completed in 2012, the project received numerous awards.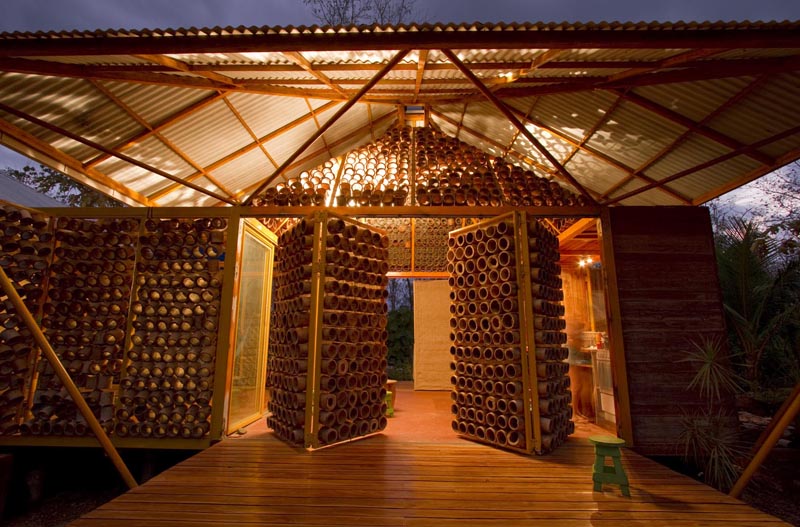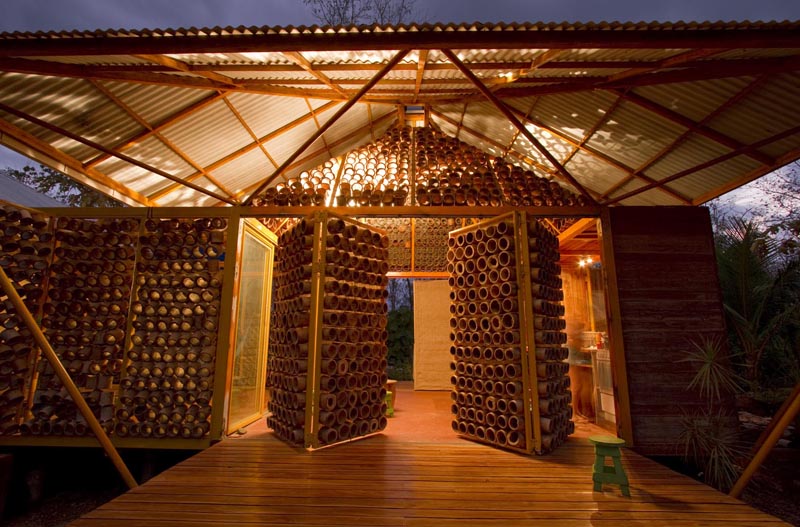 But at RSHP Garcia's input and instincts are often absorbed into the complicated web of a large, international architecture firm, whose commissions and expenses are big. One hopes Garcia, and his creative idealistic visions, do not become permanently lost. His low-cost housing projects prove that there are more solutions to housing the poor, and buying without entering into debt than are frequently used. As the young architect continues to grow and react to his design instincts, it can be expected that he will continue to explore and promote his unique visions. Buthis mother can claim she experienced the young architect's creativity and ingenuity first.