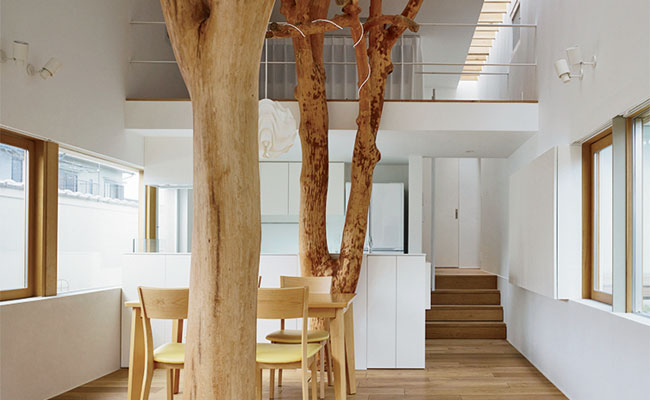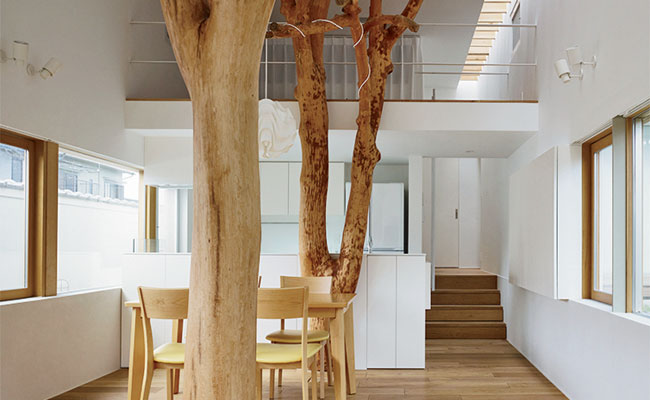 Japanese architect Hironaka Ogawa designs buildings that embrace nature in unique ways. In an interview with Architectural Record, Ogawa said that his childhood home, built by his grandfather nearly a century ago, was a union of structure and surroundings. He has since striven to design buildings that have similar links between man-made and natural environments.For Ogawa's Garden Tree House, a two-story extension to a family house in Japan's Kagawa prefecture, two trees that the clients had lived with for thirty-five years had to be cut down. Although Ogawa was unable to build around them, he felt that the Zelkova and Camphor trees were a part of the family itself, not things to be discarded.
The family asked a Shinto priest to remove the evil spirits ofthe trees as they were felled. In his project description, Ogawa says of this: "Nobody would go that far without a love and attachment to these trees." Clearly the clients found the right architect for the job, who would show the same love and respect for their beloved trees.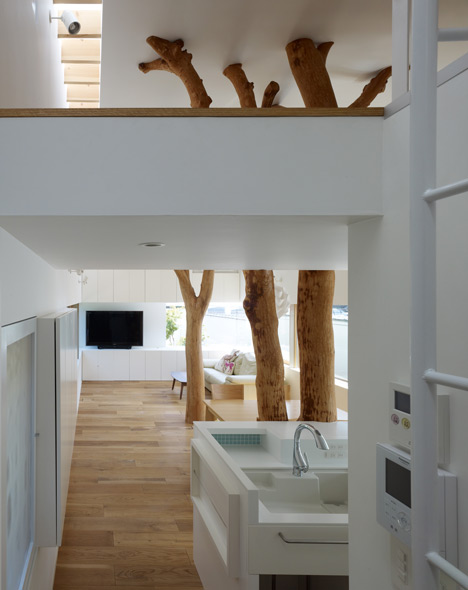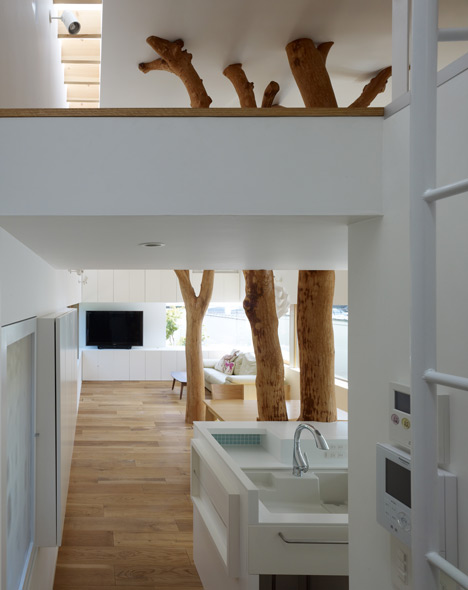 With their branches intact, the trees were sent to a nearby kiln to be smoked and dried out for two weeks.Ogawa then reinstalled them, so to speak, in the center of the new double-height living/dining room. A sunken ground floor allows them to rise at the exact height at which the family remembered them. But they are not only adornment: these trees serve as structural columns, thereby embedded into both the sentimental/emotional and physical fabrics of the home.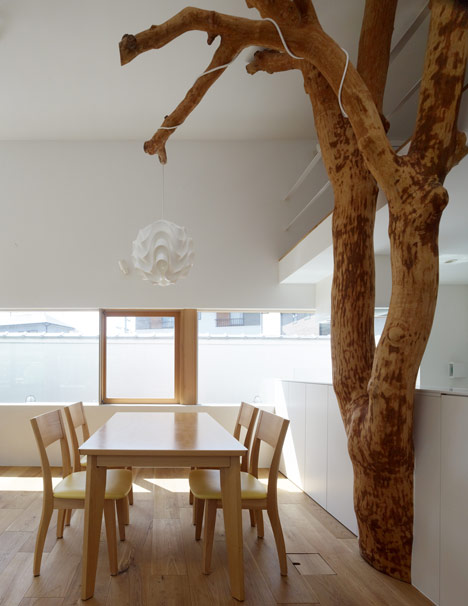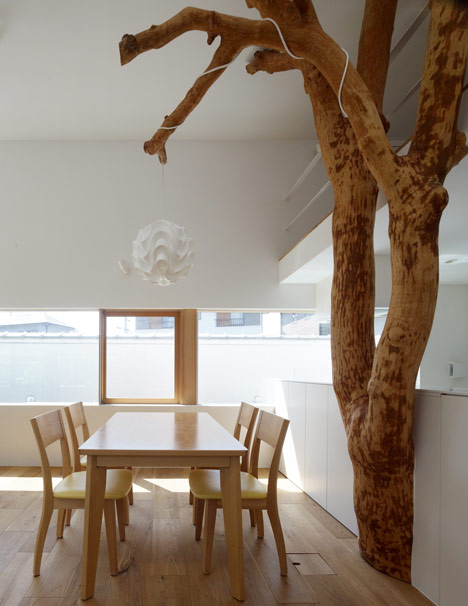 For other projects, Ogawa has looked to the less concrete and apparent areas of nature: for him, light, wind, and rain are all parts of the environment to be incorporated into a building.Forest Chapel, in Gunma, Japan, was built in an existing wedding center's garden, whose influence can be seen and felt inside the chapel. The smooth, white exterior walls include glazing on the lower portion, allowing natural light to enter the interior. Sunlight meets the altar directly through two tall windows at a back, angled wall.
Perhaps most noticeably, nature has inspired form in the chapel as well. Ogawa used the garden's trees as inspiration for tree-shaped steel columns throughout the chapel. And like in nature, their placement is(at least seemingly) unstructured: Ogawa rotated the angles of each tree and placed them throughout the space at varying distances.These man-made trees, then, add a sense of life and energy to an otherwise minimalist chapel. Like in Garden Tree House, these faux trees are also important structural elements, receiving the building's vertical load and wind pressure. The design world took note of the unique approach, and the project was nominated in the civic and community category at theWorld Architecture Festival.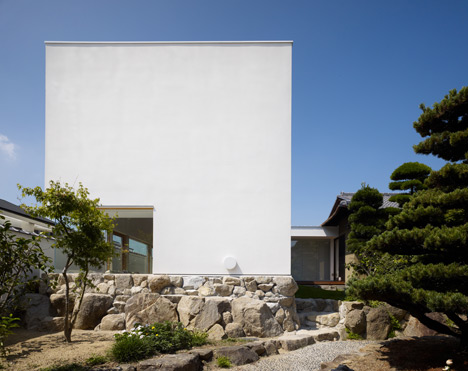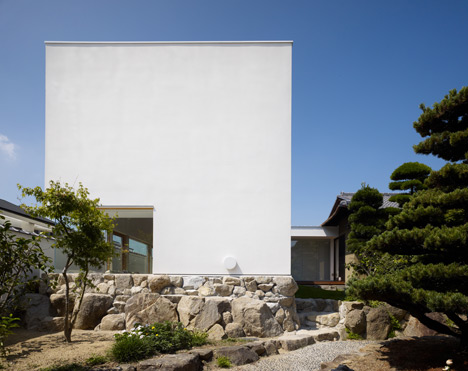 Ogawa's many other honors include three 2012 Design for Asia Awards, one silver and two bronzes, a 2012Architectural Record Design Vanguard honor, a 2010 Good Design prize, and he was shortlisted in the international interior design category for the 2012 LEAF Awards, which recognizes architects who set standards for the international architectural community.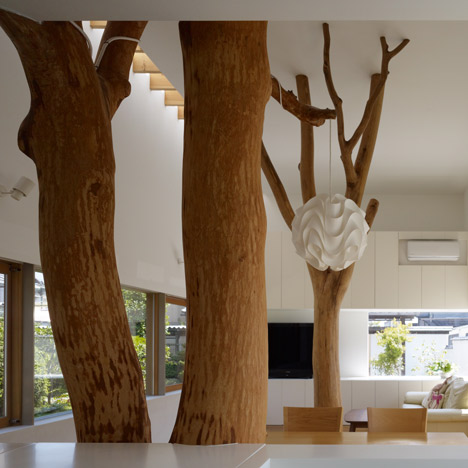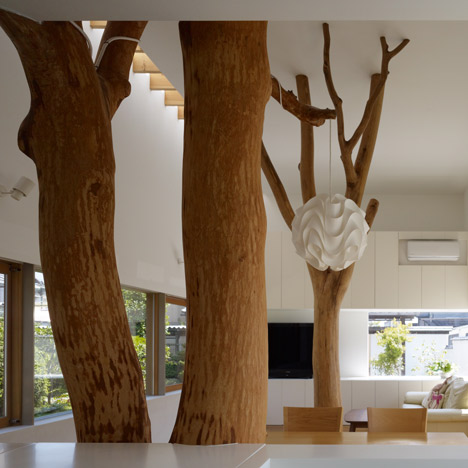 Many of those architects for whom Ogawa is setting standards are probably more seasoned than the still-new designer. He attended architecture school at Nihon University, where he graduated in just 2000. Renowned architect KengoKuma saw promise in one of the student architect's competition entries and hired him immediately after graduation. Just five years later, Ogawa opened his own office. In addition to practicing architecture, he has also lectured at Toyo, Kagawa, and Nihon Universities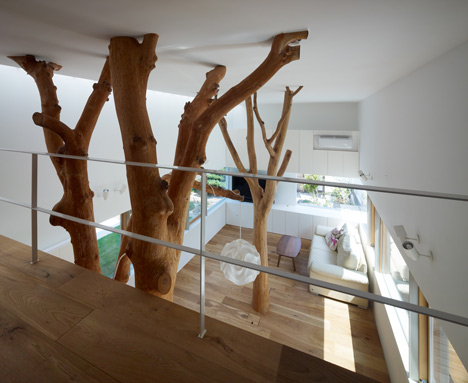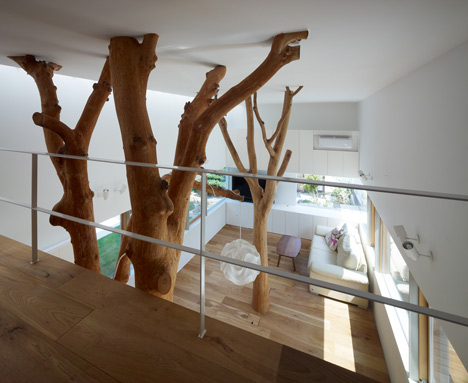 Despite the firm's small size—three in December 2012—it is moving ahead with full force. The firm's website lists six projects planned for 2013 or 2014 completion. His awards—such as the LEAF shortlist—put him in a ranking with such esteemed international firms as Studio Daniel Libeskind and Skidmore, Owings & Merrill. These are names we are sure to see him appear next to in the future as he continues to bring outside land, air, and light into modern interiors.