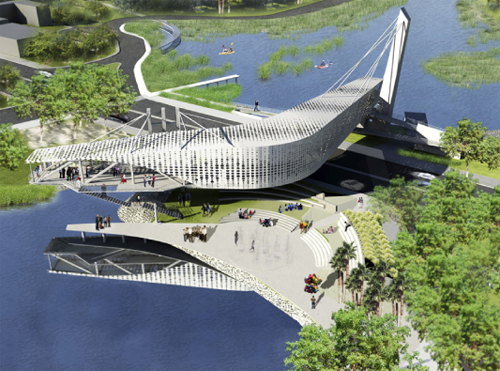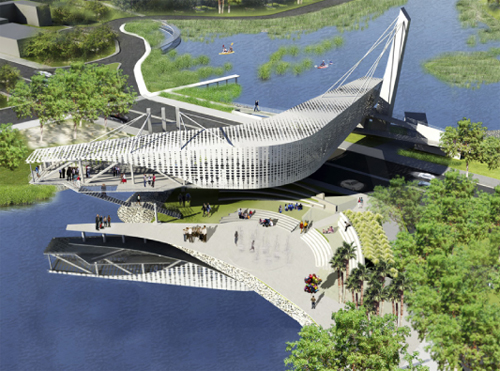 Enrique Norten founded his firm TEN (Taller de Enrique Norten) Arquitectos in Mexico City in 1986, but it started its rise to international acclaim upon opening a New York office in 2003. Now with more than seventy employees, both offices work on a range of projects from furniture design to single-family houses, to major cultural and institutional buildings and landscape and master planning.
In Puebla, Mexico, Norten designed a public square with an undulating ground that allows for gathering space above, and shelters a café, playroom, and gallery below. Commemorating the one hundred and fiftieth anniversary of the Battle of Puebla—when Mexicans defeated a larger, better-prepared invading French army—the competition-winning project is filled with symbolism and public space.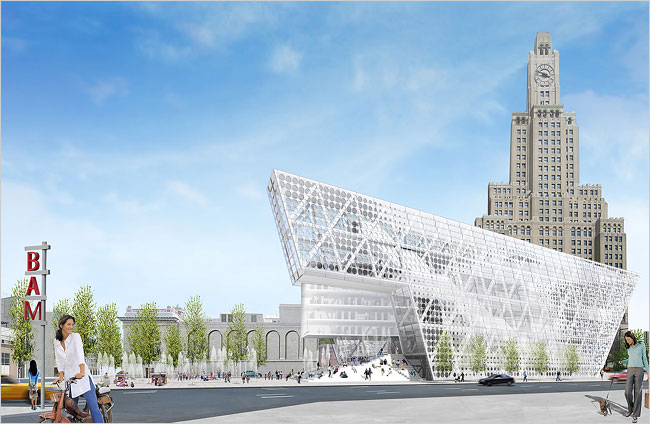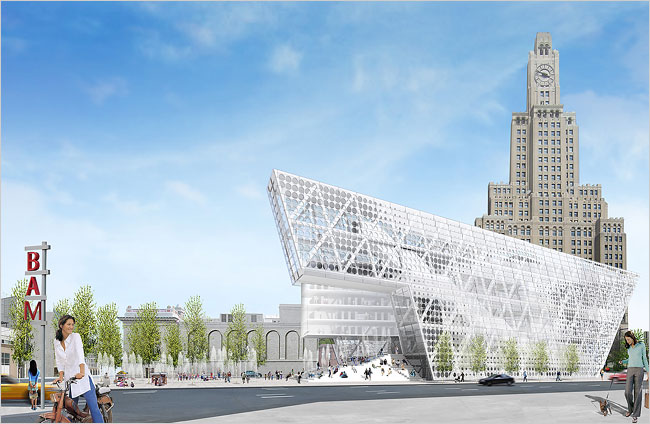 The competition called for Emblematic Monument entries, but Norten pushed the idea further. According to the firm's project description, it "proposed to reinterpret the traditional concept of the monument as a public space to be used by the city and its people." Nods to the battle are subtle. Each lamp post represents a battalion that fought, and is strategically placed at the locations of important battles. One hundred and fifty trees signify each year since the invasion. While now nearly leafless, once they grow and age, they will add additional greenery and shade to the open space. The undulations follow the ground's natural topography and reinforce views to the city.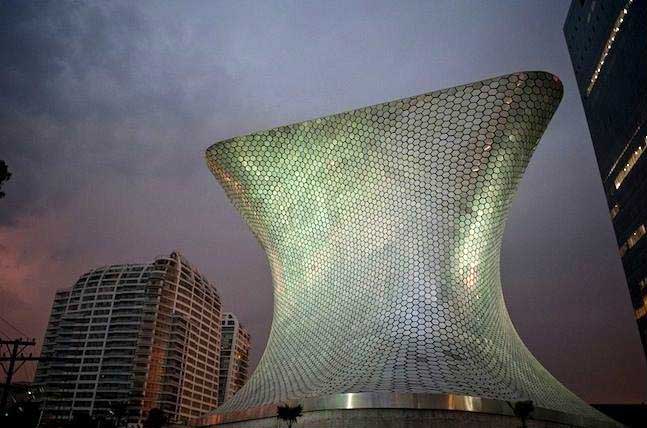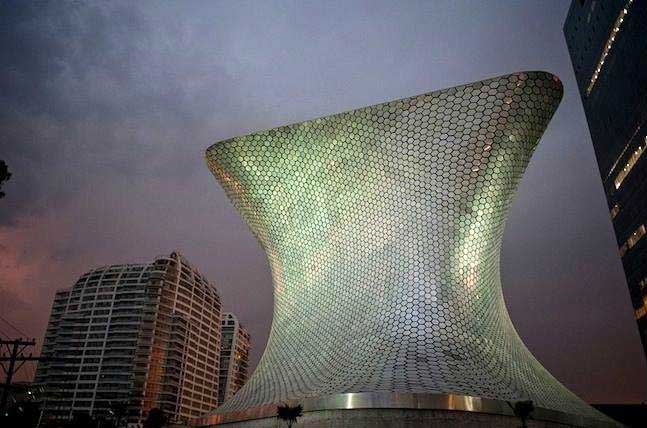 In the US, Norten has been busy in Miami: Curbed Miami claimed he has been designing "oodles of buildings" there.  Last year, in 2012, he designed 321 Ocean, a not-yet-completed two-building residential oceanfront development. The western building houses six three- and four-bedroom units and the eastern sixteen. Each will have at least two balconies, including a beachfront terrace, high-tech appliances, oversized showers and bathtubs. The modernist somewhat boxy design is coated in window walls, allowing for views to the ocean and city alike. Residents, paying a minimum of $1.5 million per unit, will also enjoy an infinity pool, luxury gym, library, and a courtyard garden by EnzoEnea.
Even more recently, Nortenwas chosen as the project architect for developer Asi Cymbal's new Design District building. The 27,000-square-foot building—whose name will be determined partly by voters on Curbed Miami, with Asi getting the final decision—will house office, retail, restaurant, and parking spaces.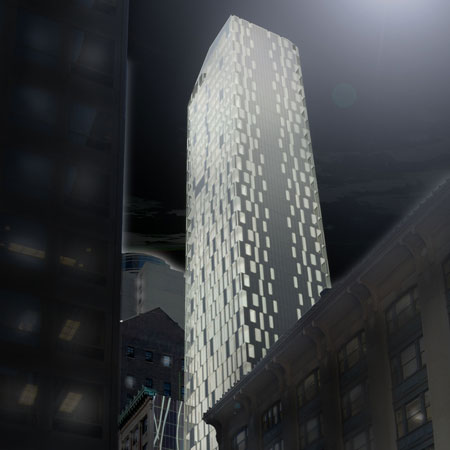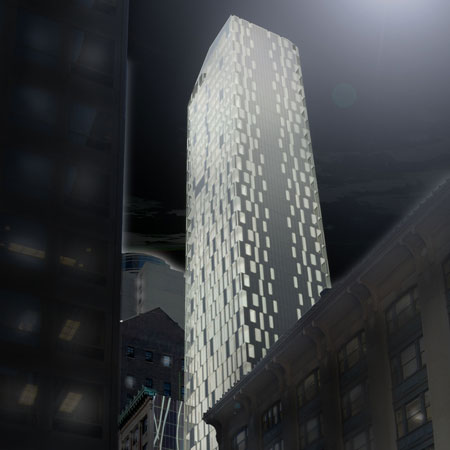 Other Miami projects include The Related Group's One Ocean and a residence in Bal Harbor. In an interview with Biz Journal, Norten credited the town's beauty for doing "half of the work" for him. He has found inspired in the work already in Miami, its history, and its changing and expanding population.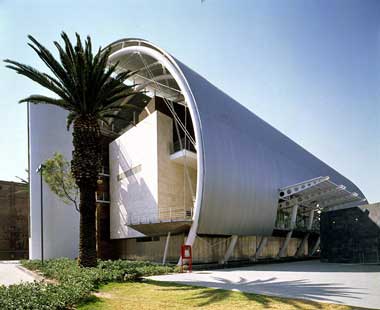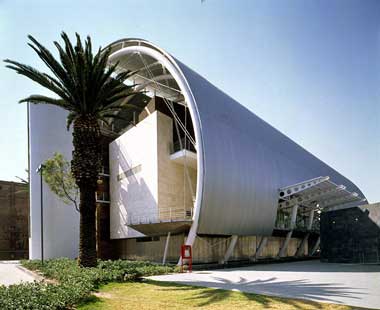 The firm's awards include the AIA New York 2009 Institute Merit Design Award and a National AIA 2009 Institute Honor Award for Regional and Urban Design. In 1998, Norten received the prestigious Mies van der RohePavillion Award for Latin American Architecture for his Televisa mixed-use building. The firm's work has been presented at international exhibitions, published widely in books and magazines, including three monographs.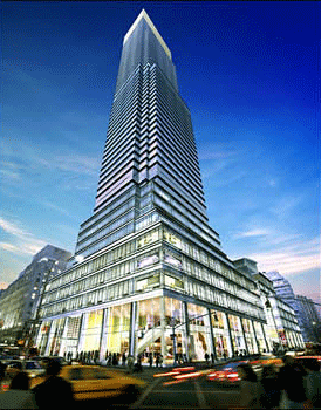 Whether in Mexico, Miami—what Norten has called the "capital of Latin America"—or elsewhere around the globe, TEN Arquitectos is proving unstoppable, with various projects on the boards and making headlines yet again.