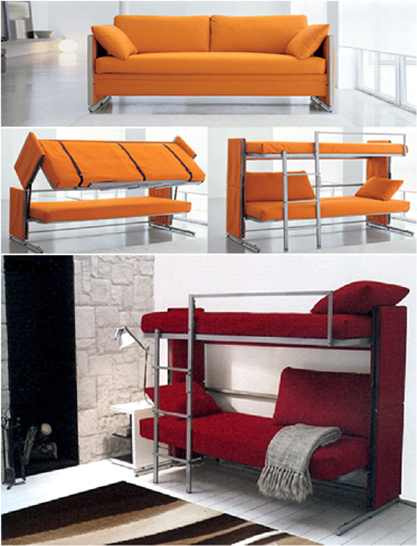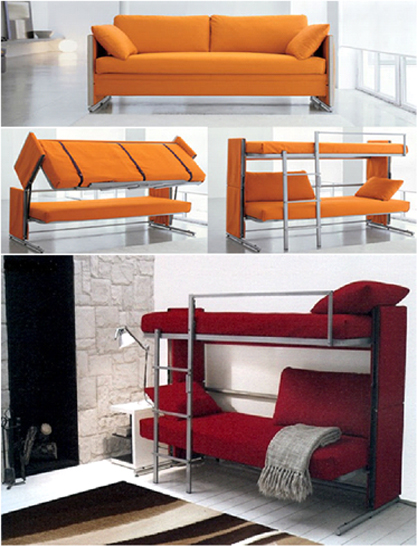 Functionality is an important aspect of interior design. Nobody wants bulky useless furniture in his home no matter how beautiful it is. Function makes your rooms look open and welcoming.
Nowadays there are many companies on the market that specialize in compact living solutions. The London based design studio and furniture manufacturer BonBonis one of those companies. Its designersmake high quality, unique and innovative furniture that helps you optimize your space.
One of the most impressive pieces of furniture in their collection is the Convertible Doc Sofa / Bunk bed.With a simple movement a beautiful looking sofa converts into two everyday beds with wooden slatted base. Skillfully hidden in the back of the construction a metal ladder appears when converting the sofa into beds. It makes the reach of the upper bed easy and fast. The sofa/bunk bed is offered in a great many different fabrics and colors so you can be sure that it will match every decor. All covers are fully removable and washable.
Multi-tasking furniture is getting more and more recognition among people. So, if you want to keep up with the latest trends you should defiantly have such an item in your house.