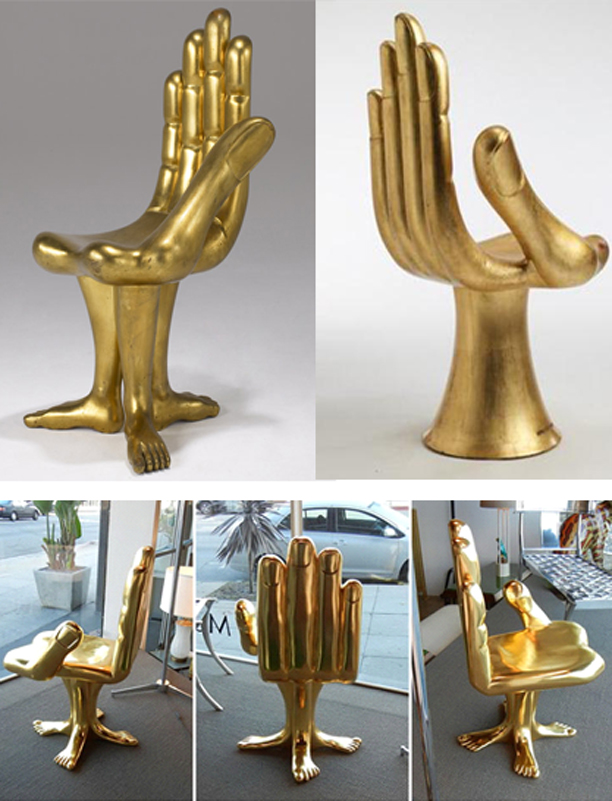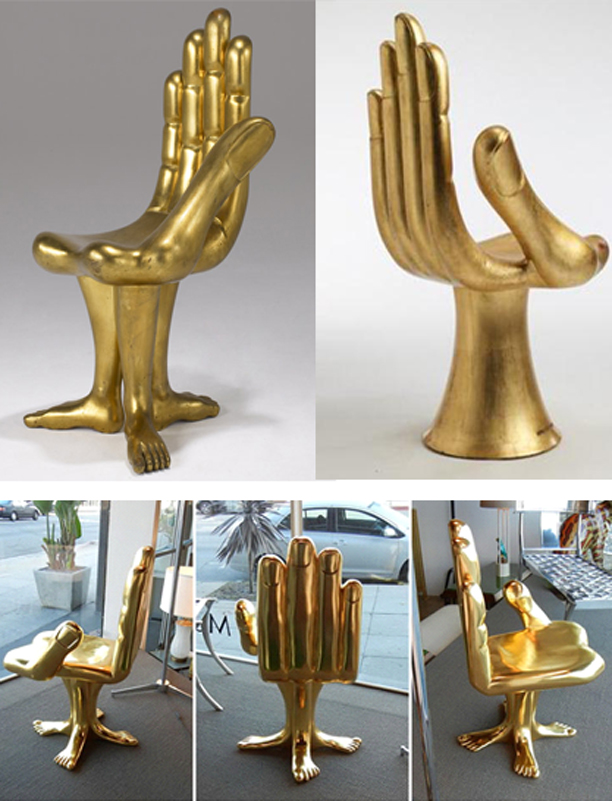 We all have wondered what areal comfort is. Whether it is just a chair or a sofa or a relax room or perhapsa Jacuzziwith aromatic salts?Well, today we found out the perfect answer-a chair made of gold!
This marvelous chair was designed by the Mexican creator Pedro Friedebergand it is inspiredby human handsinthe handful of which would comfortably fit everyone's buttocks.The price is also amazing, as well as the material from which this furniture-jewelry is made of-gold plated for 17thousand dollars.
The only thing that more or less startles people is that the chair has four legs, which are actually inspired by human feetand which stick out from the bottom. But I am sure nobody will notice them if given a copy of this unique piece of furniture.
It is the general opinion that this is one of the most amazing designs in the first decade of the 21st century.
What do you think?Would you like to sit in such a miracle?