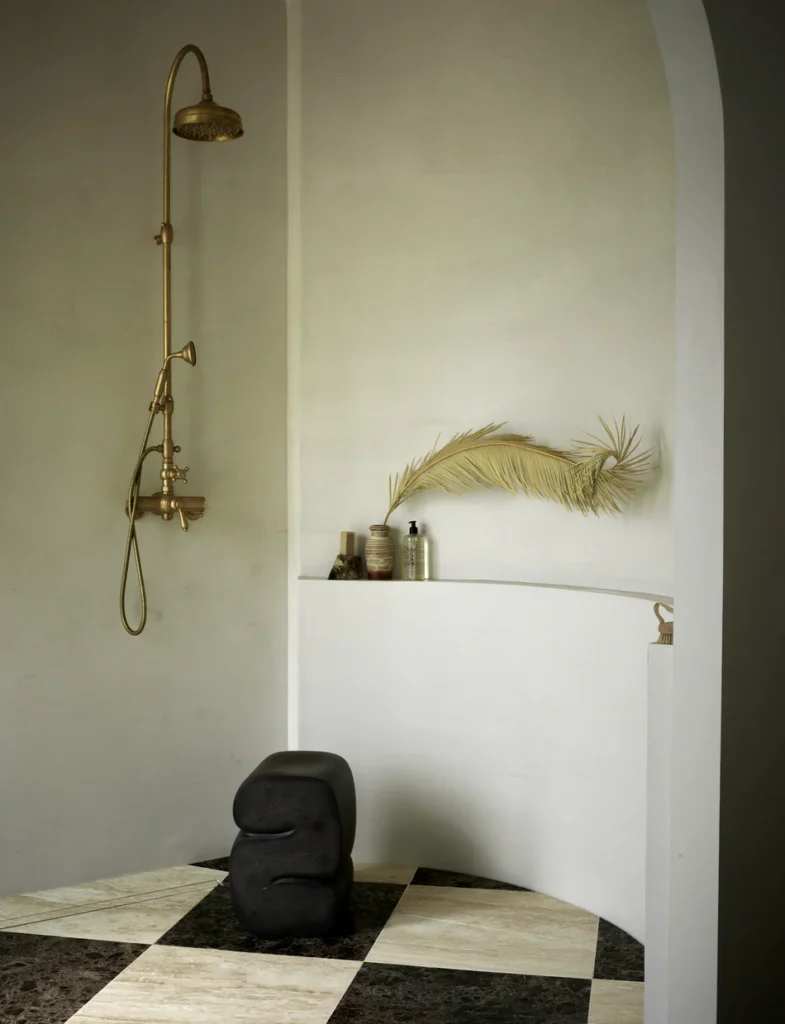 The mention of a spa brings to mind an oasis of relaxation where one can escape the stress of daily life. We all love these spaces that offer a holistic experience which envelops us with soothing colors, comforting scents, soft textures, and a peaceful ambience. However, we cannot always go to a spa whenever our heart calls for it or as often as we would like to so why not bring this experience closer to us?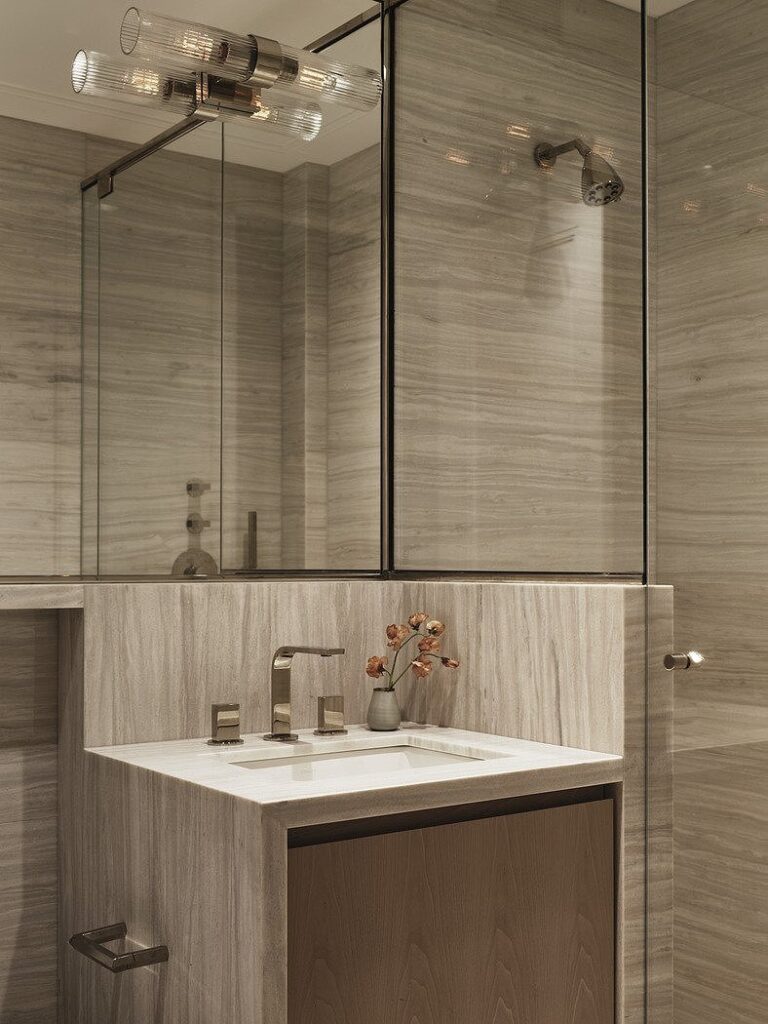 We can transform the most mundane of rooms in our home into a luxurious space that recreates the sense of escape that spas offer by simply reinventing our bathrooms. To make this room feel like a spa one must invest in high-quality materials and fixtures, decorate with natural elements, enhance lighting options and scents, and pay attention to comforting and organized arrangements. Looking in detail at each factor we aim to cultivate a serene and rejuvenating ambience in our bathrooms that evokes the same feelings as a spa visit.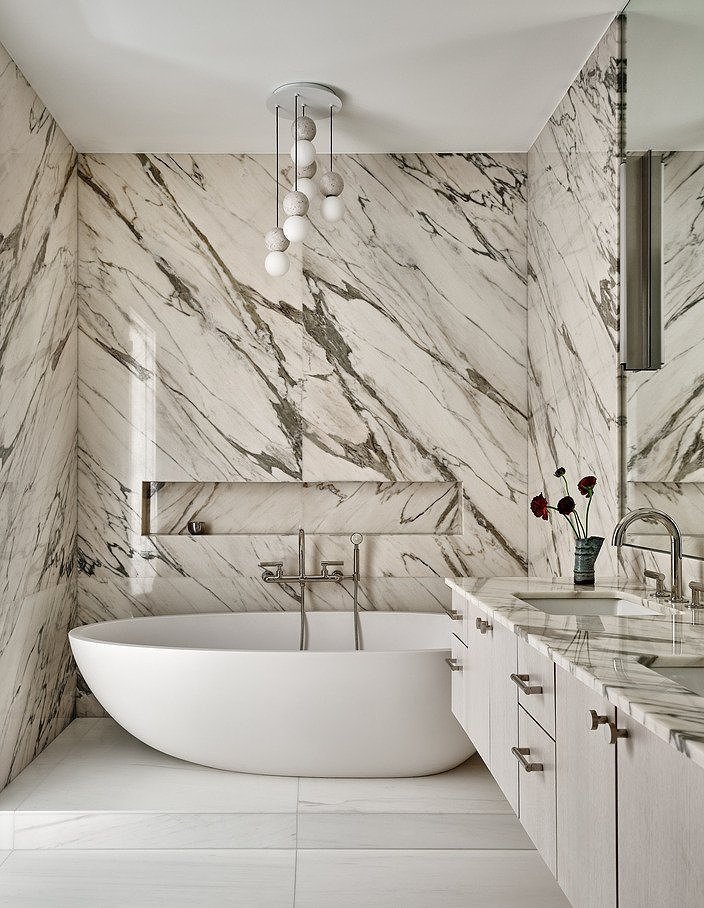 Selecting a color palette
Having relaxation and calm in mind, the colors we chose for our bathroom, must encourage these sensations and avoid distracting our gaze with bold or heavy shades. This is why calming and neutral colors like soft blues, greens, earthy tones, and whites are ideal options that evoke a sense of tranquility. For example, consider painting your bathroom walls in a soft seafoam green color that is both pleasing and refreshing.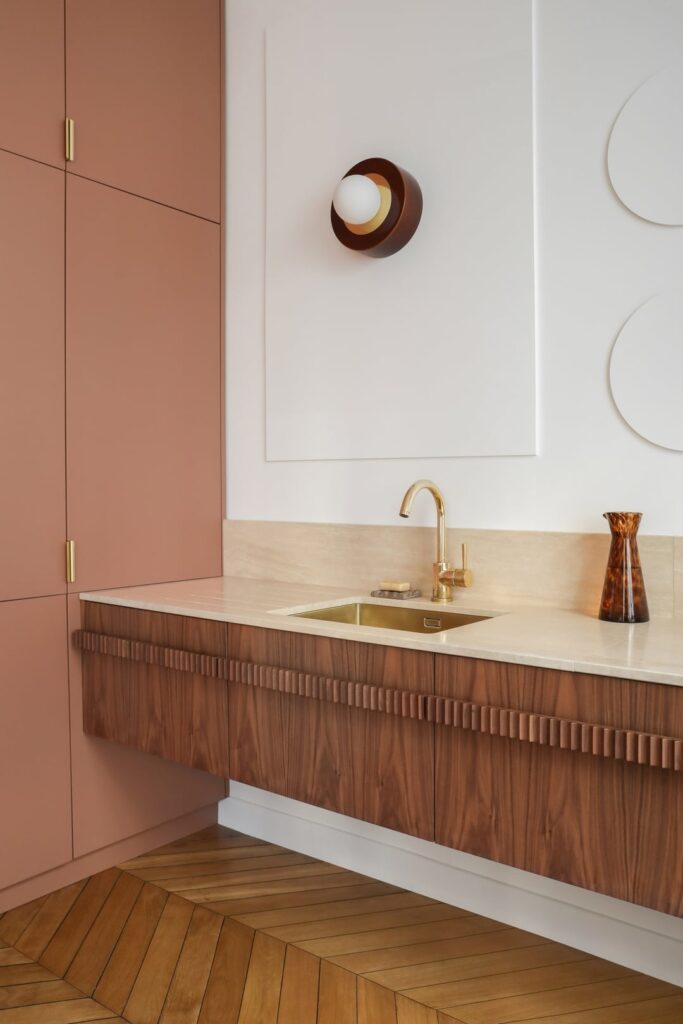 Working with high-quality materials
Considering the humidity and constant exposure to heat that bathrooms provide, the materials which comprise it must be both durable and visually appealing. Natural stone, marble, and ceramic fall into these categories as they carry a luxurious air to them and also fit the durability criteria. Just close your eyes and picture a neutral colored marble countertop with a matching backsplash where you can tend to yourself while feeling elegant amidst the timeless beauty of the stone.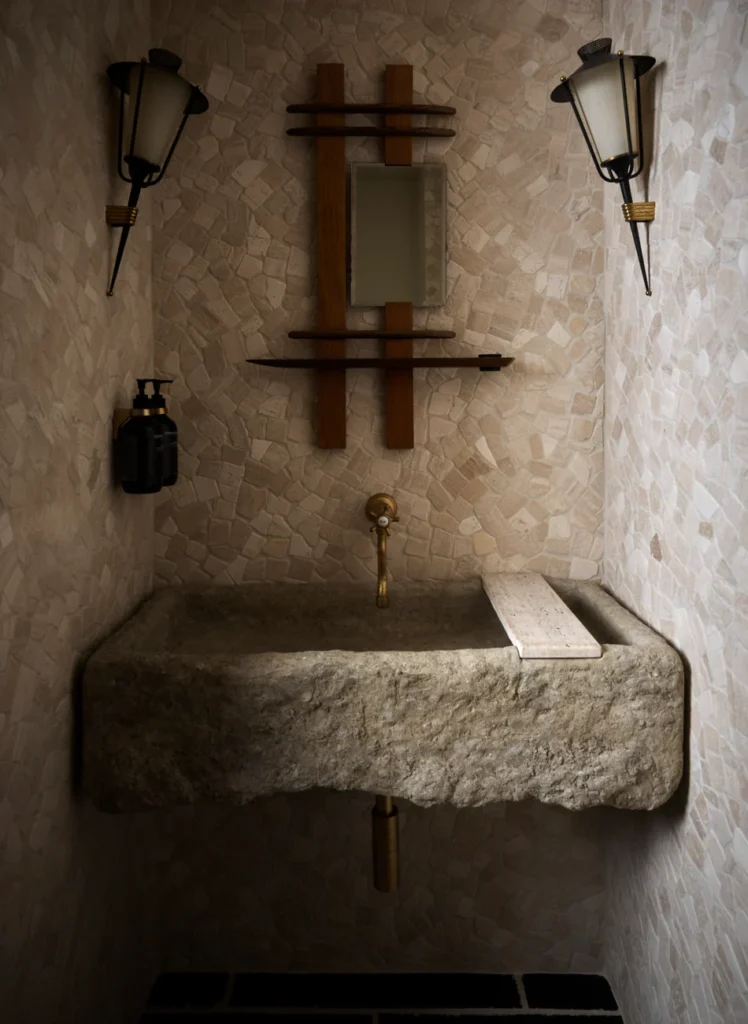 A one-of-a-kind freestanding bathtub
As the most representative element in a bathroom, the bathtub has an unlimited potential to become the focal point in this room. Its considerable size and proportion in relation to the other elements in your spa bathroom also make it a key agent in establishing a theme or style for the interior design. Moreover, we must make sure to choose a comfortable, deep tub with plenty of space for a truly luxurious experience. Modern clawfoot tubs or oval-shapes tubs, for example, can be visually stunning and contemporary when installed in a white color with a floor-mounted faucet.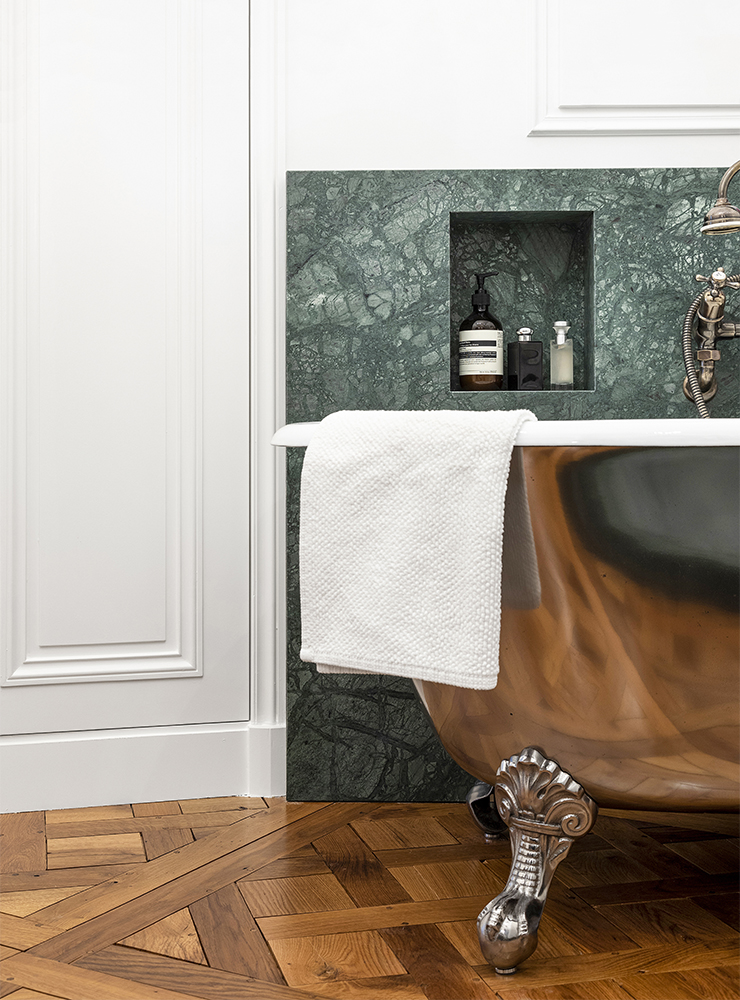 Immersing under a rainfall shower head
For more efficient yet enjoyable instances, a rainfall showerhead provides an immersive and gentle shower experience. Some people might even go as far as adding multiple shower heads for an extra touch of sophistication that fully embraces the concept of comfort. The most distinguished type is a stainless steel showerhead with LED lighting for a soothing visual effect that appeases our mind with focused and faint brightness.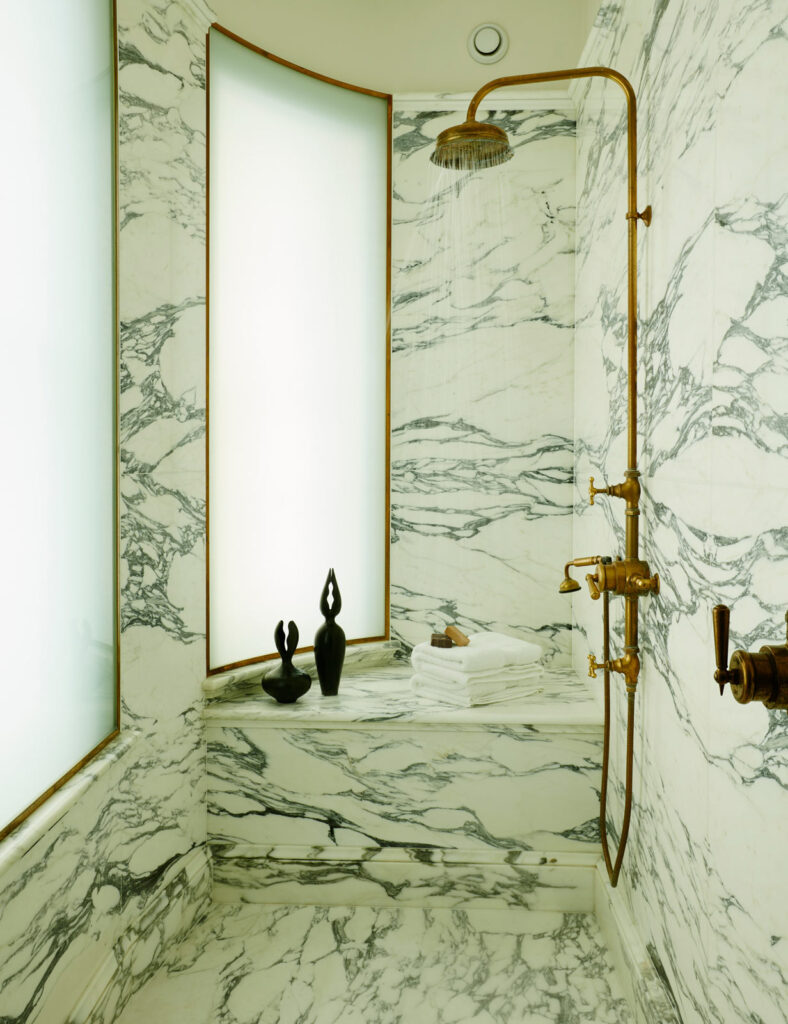 Incorporating the proper lighting
Touching on the topic of light, this element is focal to creating a relaxing ambience, thus, designers often consider dimmable lighting fixtures that add a soft, indirect brightness that doesn't shock or disturb our eyes. These options include wall sconces with frosted glass or pendant lights that reduce harsh shadows in some cases, or recessed LED lights with dimmers around the bathroom ceiling for a subtle effect. Your lighting can therefore add to your spa decor theme or shape the mood from a hidden distance.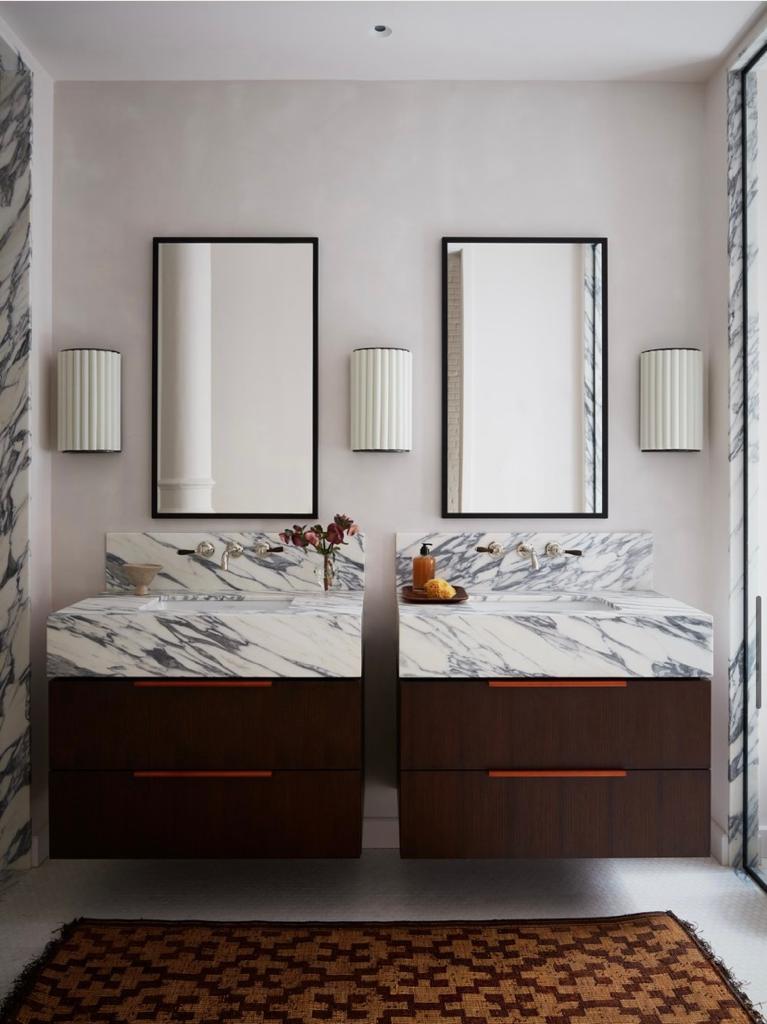 Combining spa-like accessories and natural elements
Accessories add the visual flair and extra touch that establishes the tone of an interior. In this case, a spa-inspired bathroom calls for practical and aesthetic elements such as fluffy towels, bathrobes, and a towel warmer to enhance comfort. One can also incorporate natural decor through plants, wooden accents, and stone to bring the serenity of the outdoors in. A simple arrangement such as having a small potted bamboo on a wooden shelf near the bathtub can add beauty and improve our sense of wellbeing.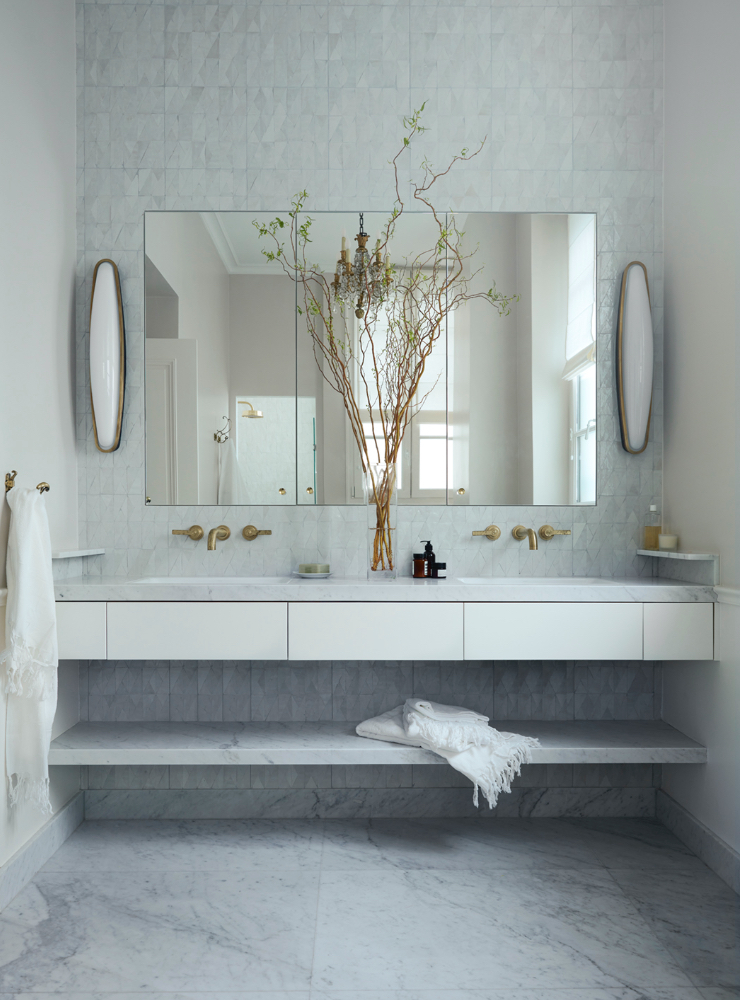 Paying attention to scents
Our interactions with spaces are also greatly influenced by the way they appeal to each of our senses. Thus, we should not underestimate how a room can engage a sense such as scent which is otherwise easy to overlook. To create a more holistic environment and an aromatic experience one can look at small details such as adding scented candles, essential oil diffusers, or bath salts with soothing scents such as lavender, eucalyptus, or chamomile.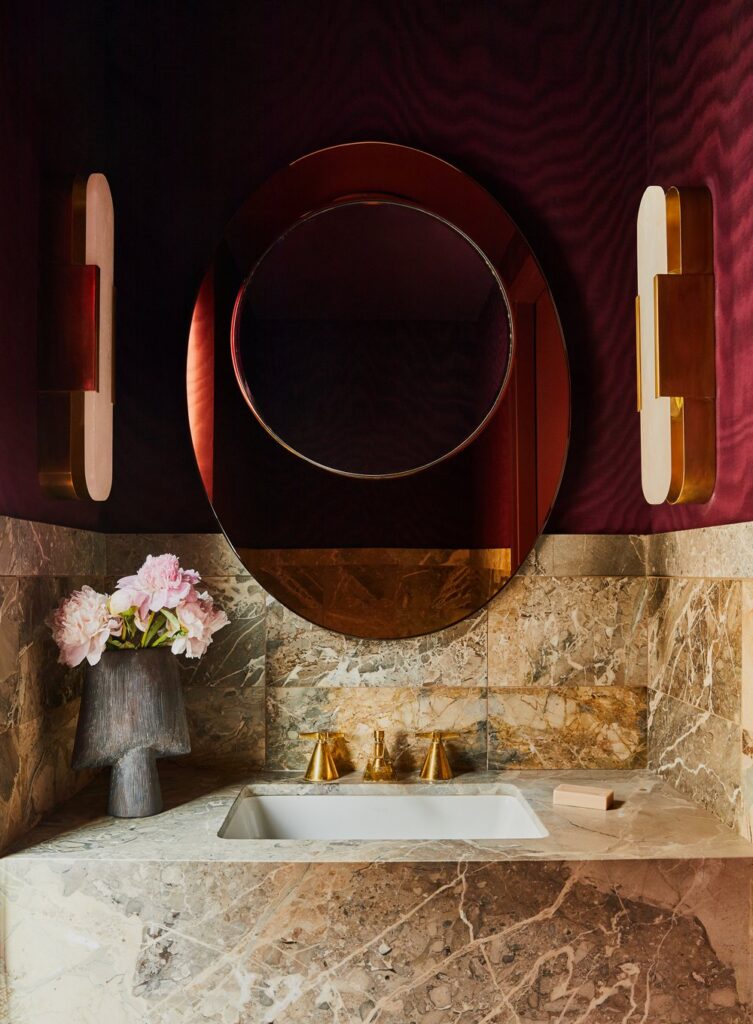 Integrating storage solutions
A spa, which serves to clear your mind and tend to your health, should not be cluttered or crowded. Similarly, a spa-inspired bathroom will aim to keep clutter at bay with ample storage solutions such as built-in shelves or cabinets with concealed storage for toiletries and open shelves for neatly displayed products like bath salts and oils or decorations. There is plenty of room for creativity when it comes to bathroom storage and numerous materials such as stainless steel, wood, and marble or tile that can match the room's aesthetic.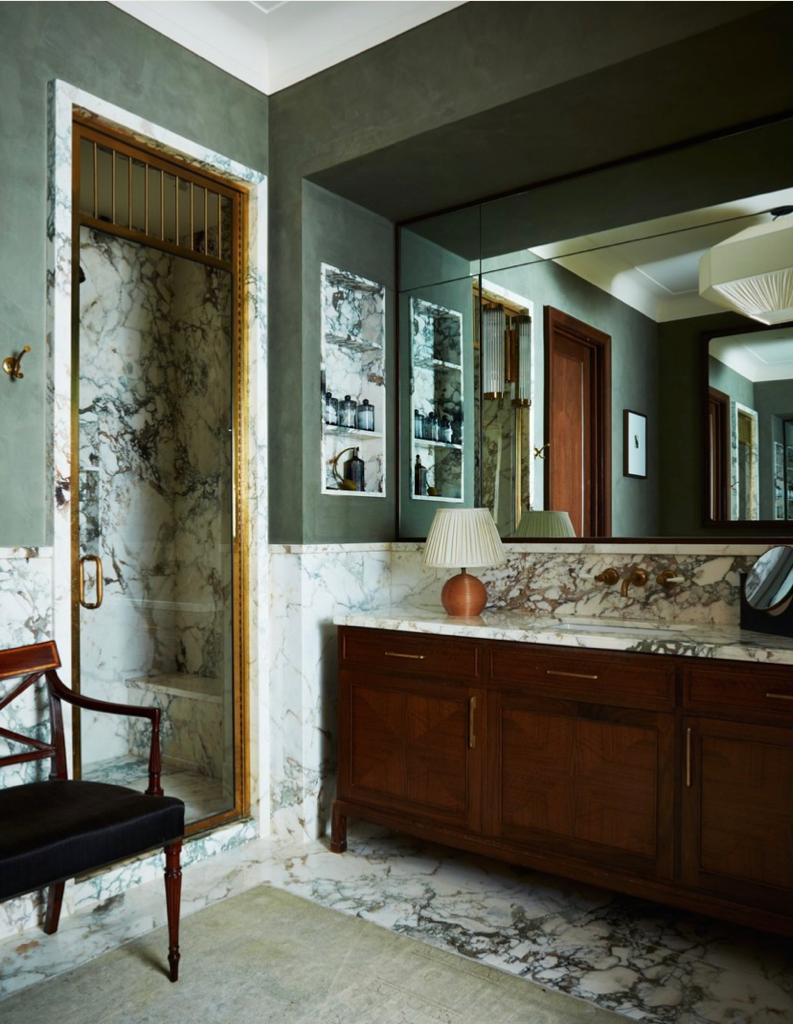 Heated flooring and soundproofing
For colder climates, the extra feature of heated flooring can make all the difference when creating a delightful and comforting experience. Radiant heating under the tiles adds a significant touch of consideration towards ourselves and our guests that reveals how much our physical interaction with a space matters. Following this train of thought, one can also consider soundproofing the bathroom to minimize outside noise and enhance relaxation. Thus, with an added element of warmth, quiet and music if desired, one can create a truly peaceful spa atmosphere.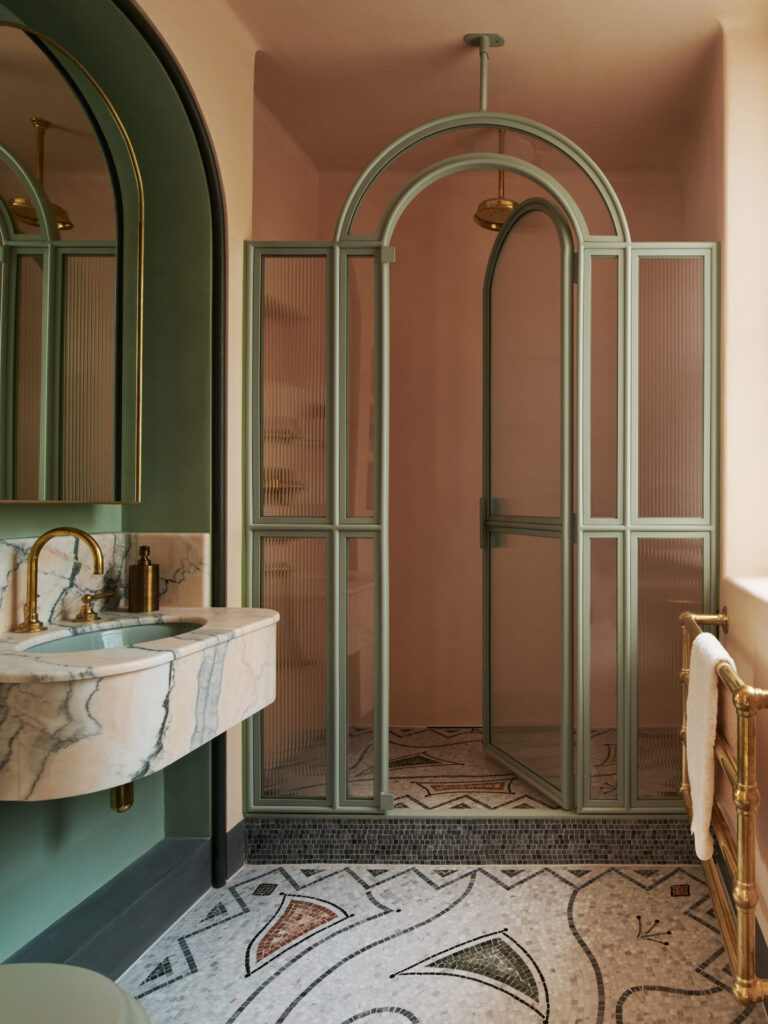 Final tip from a minimalist perspective
When it comes to our daily lives and regular encounters with our bathrooms we do not require constant awe and visual distractions that keep us away from the actual experience we are attempting to recreate. It is not the looks of a spa that make it a beloved space but rather the sensations it nurtures, a feeling that can be easier to distinguish through a minimalist design that brings out the usefulness of a space rather than focusing solely on aesthetics. Therefore, while looking at the previous suggestions we have provided, keep in mind a minimalist philosophy that allows high quality materials to stand out and encourage you to focus on ourself rather than your surroundings.