Often, the ambitious and challenging work of interior design begins not with the designer but as an idea in an individual's mind. This idea can come from a memory, historical references, natural inspiration, or from the trends that take over particular periods of time. Specifically, trends serve to guide us through the decision-making process and as a form of reference in the creation of an interior that can tap into our potential and adhere to our unique personality. Noting that trends are not laws set in place of objective fashion statements but rather suggestions, we have selected four current tendencies that could potentially inspire you with their versatility and humane approach.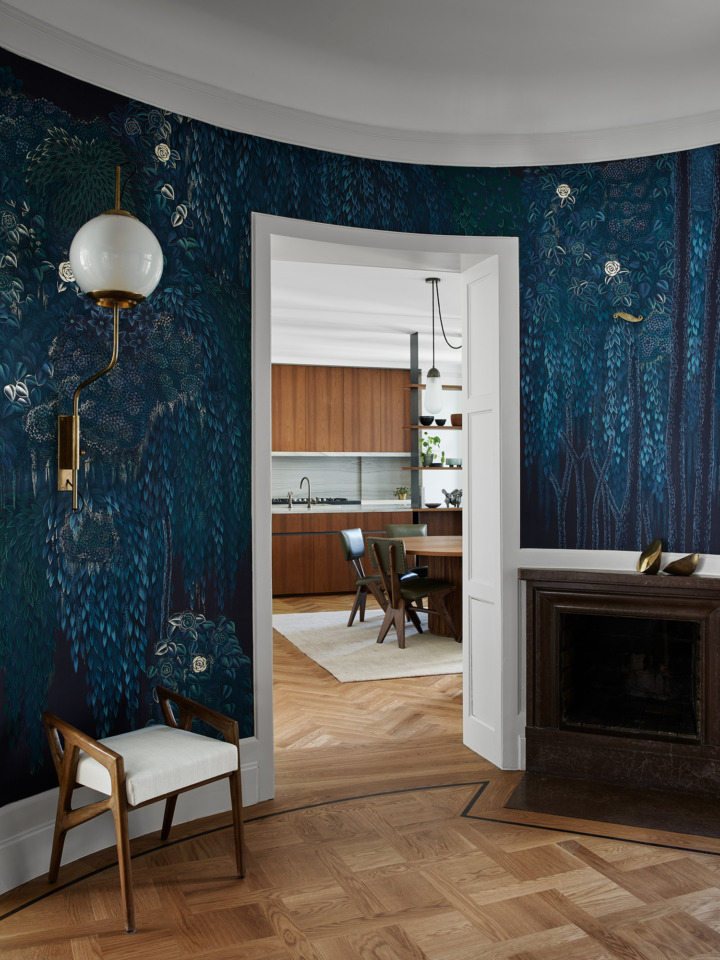 90s color inspiration
What better way of merging past and present than by featuring the nostalgic colors in contemporary materials, furniture styles, and design concepts. In this case the warm tones that dominated the 90's can also grace your interiors in a harmonious dance between a memorable trend and modern interiors. Firstly, let us take a look at the four color schemes that took the spotlight in the stage of interior design during this period: pastels, earth tones, monochromatic schemes, and the classic black and white contrast.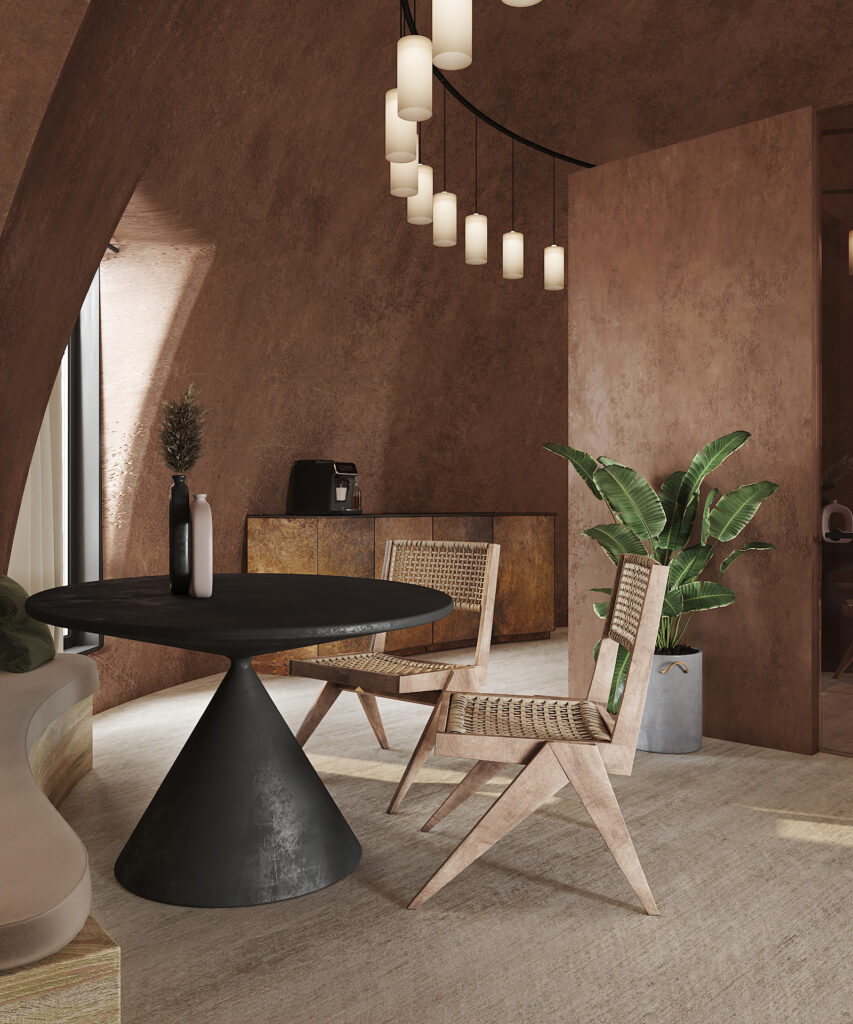 In the case of pastels, their welcoming and subtle tonalities allow you to use them in large surfaces via wall paint, curtains or furniture upholstery since these colors don't overwhelm one's vision. However, another approach is to pair them with darker colors or against a white backdrop to create soft contrasts using them in smaller quantities with accessories like cushions or rugs.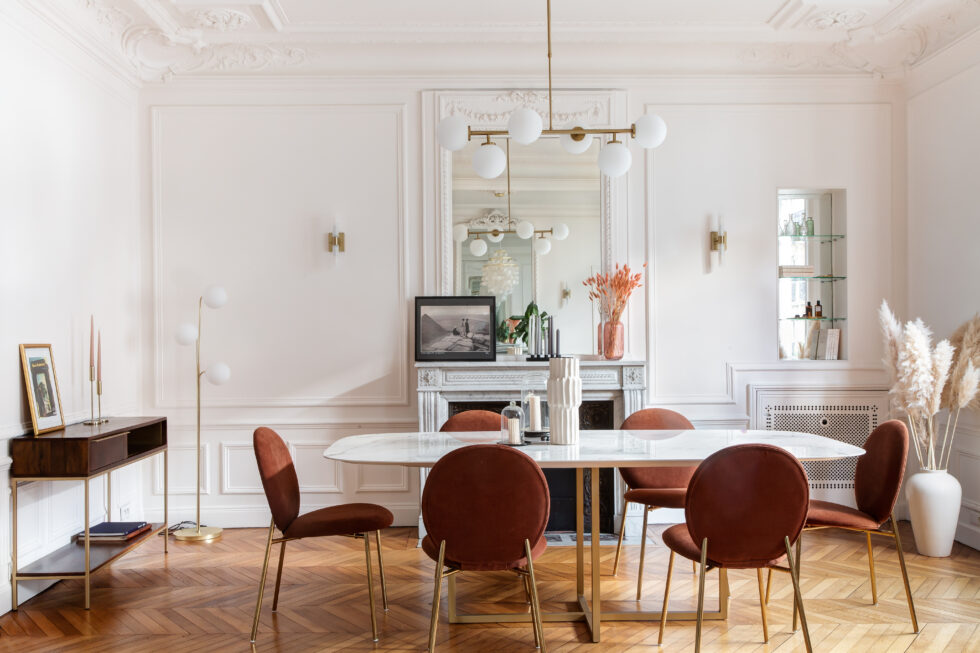 Another popular color tendency incorporates earthy, natural tones such as terracotta, olive green, mustard yellow and different shades of brown. Like pastels, these colors bring a calming balance and sense of warmth that enables us to use them in large and small quantities through furniture finishes, textured wallpaper, natural flooring, ceramics and art.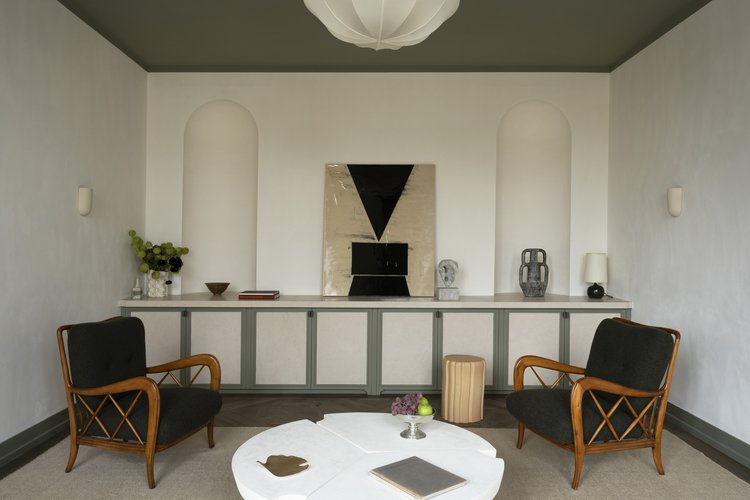 Meanwhile, the intriguing monochromatic look of the 90's is also making a comeback with the countless possibilities it provides to explore different shades and textures within a single color. The challenge in this case is retaining a cohesive composition even while using a base color. This can be achieved by using the primary tone in varying intensities and layering them with walls, furniture, textiles and accessories.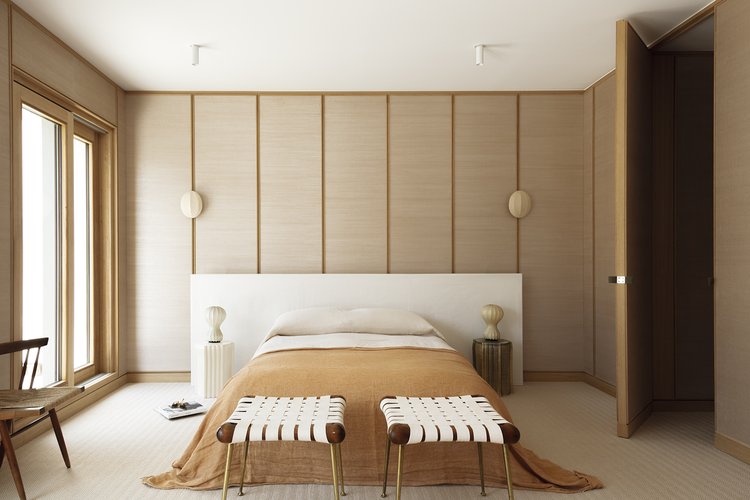 Lastly, the timeless black and white combination which was especially present in the 90's has made its reappearance in contemporary interiors through patterns like checkered floors, striped chairs, monochromatic artwork and cowhide furnishings. The result is always one of classic and effortless elegance that transcends the epochs and places emphasis on the play between light and shadow.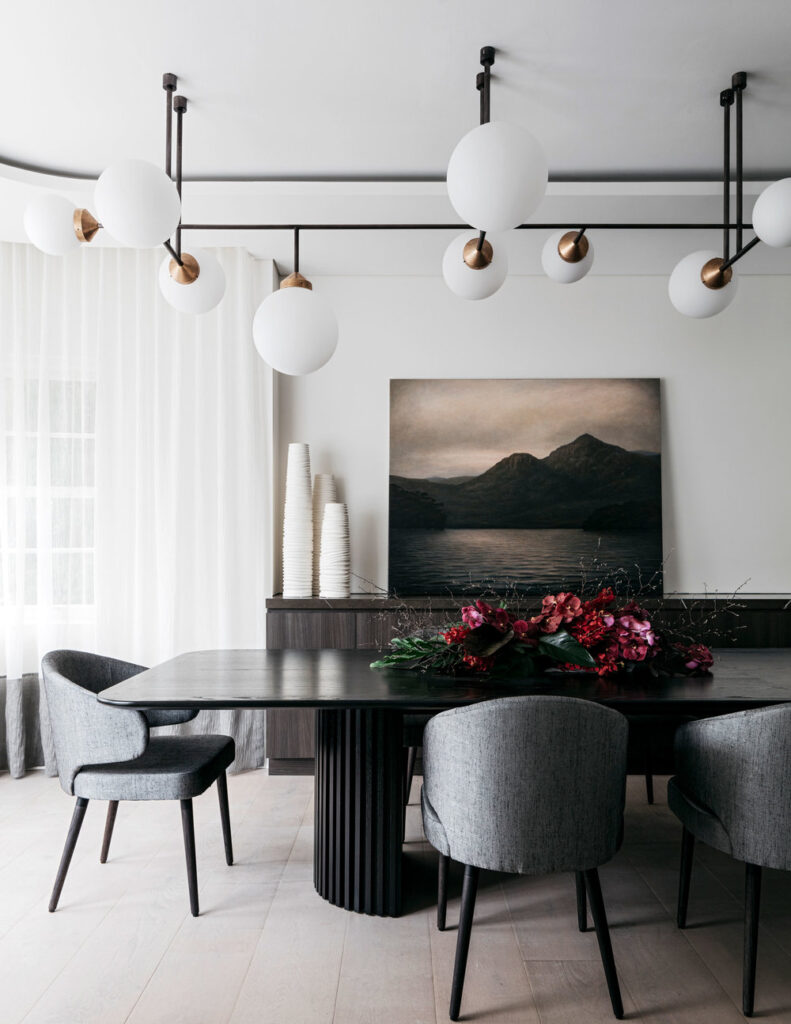 A raw and natural material selection
Besides color, the choice of materials used to craft an interior plays a crucial role in establishing a particular atmosphere. In the case of raw and natural materials such as wood, stone, brick and bamboo; these components exude a sense of warmth, hyper-texturality, and authenticity to our indoor spaces.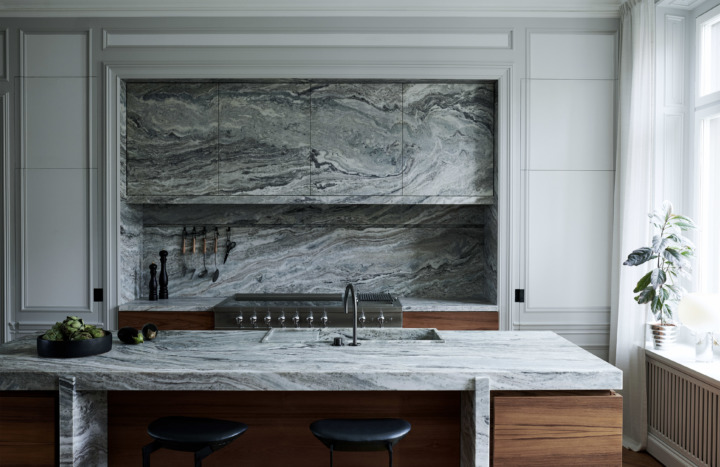 Let's take a look at wood. This versatile and organic element can be appreciated in countless surfaces ranging from flooring and furniture, to cabinetry and even decorative accents. The malleability of this material depending on its various types, finishes and grains it comes in, allows us to create a range of aesthetics such as sleek modern, transitional, cozy or Scandinavian. Meanwhile, its endurance also makes it an economic and sustainable choice with a tactile appeal that overrides any synthetic material.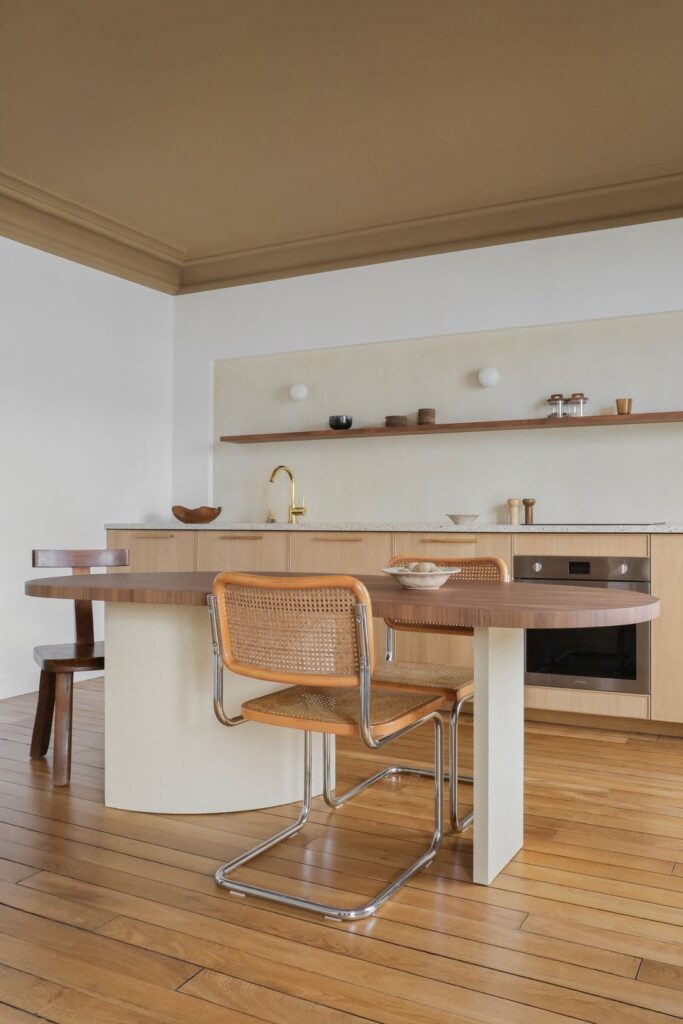 Stone, on the other hand, moves away from flexibility towards endurance and luxury. The unique patterns of marble, granite, or travertine among other stones, can add depth and character to interiors by incorporating it in countertops, backsplashes, flooring and accent walls. The effect will be a long-lasting one as illustrated in the case of palaces, temples, and historical buildings that have relied on the persistent beauty of stone.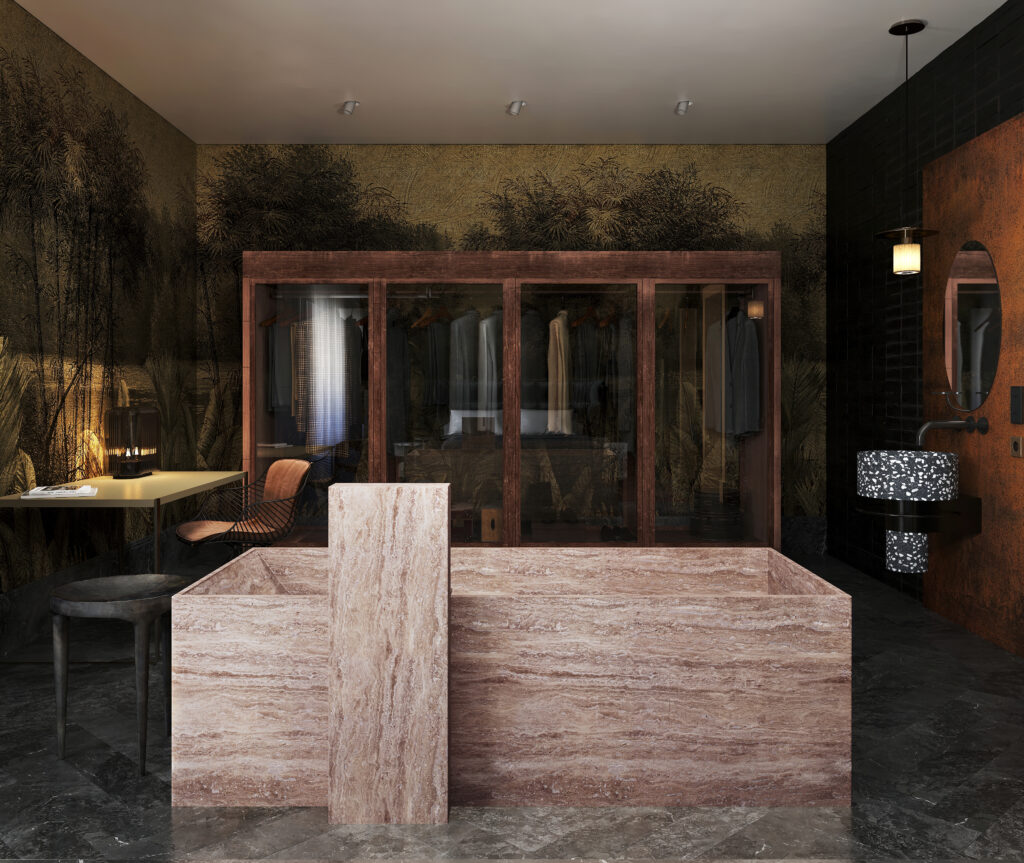 Next to wood and stone, brick is another material with an enduring quality but an entirely different aesthetic. Used as an architectural feature through exposed walls, it evokes historicity and character that pairs well with vintage or contemporary industrial interior décor styles. Additionally, its layered composition also adds a visual interest and texture that personalizes your home in a distinct manner that leaves a powerful impression on the viewer.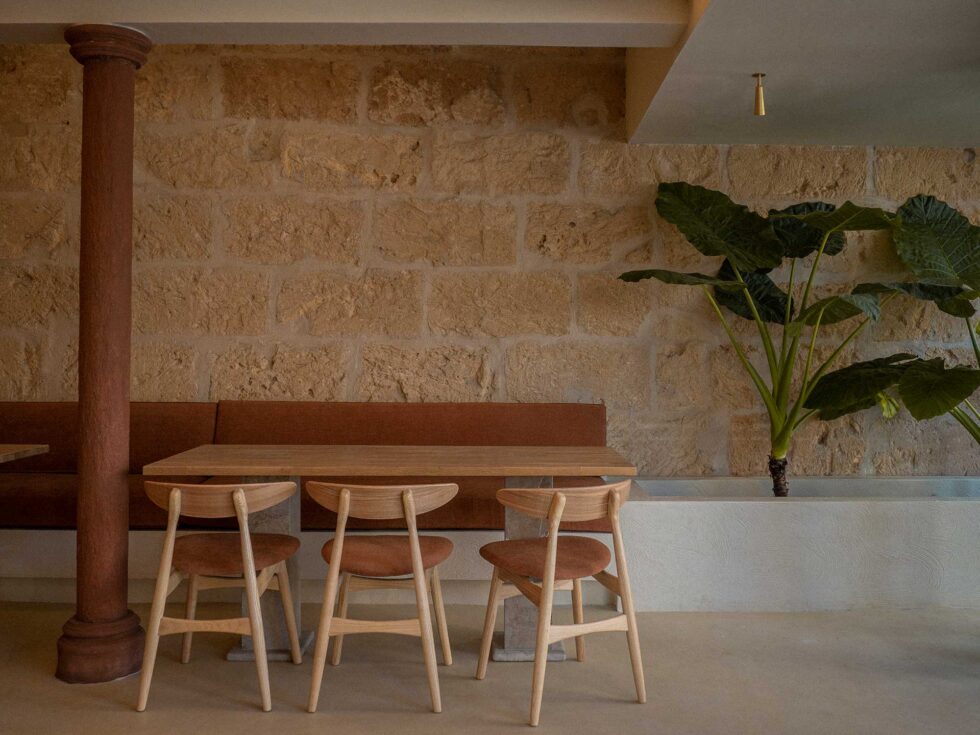 Lastly, lightweight natural materials such as bamboo and rattan are emblematic of tropical and bohemian aesthetics that bring a relaxed and earthly beauty to interiors. They can be used not only in decorative accessories or for lighting fixtures but also in furniture and blinds. Their neutral and natural color palette blends well with various design styles beyond the bohemian mentioned above: their organic nature also make them a classic element in coastal, Scandinavian and minimalist décor.
Thinking sustainably
With the mention of natural materials and relaxing aesthetics it is time to shift the conversation to sustainable design. This approach is more than a passing trend as it concerns not only interior décor but our way of life. Firstly, a sustainable mentality starts with the selection of materials with minimal environmental impact such as reclaimed wood for furniture, organic textiles like hemp or cotton, and recycled glass. These are easy to find by looking out for responsible products with certifications like Forest Stewardship Council in the case of wood, Global Organic Textile Standard, or Cradle to Cradle for overall sustainability.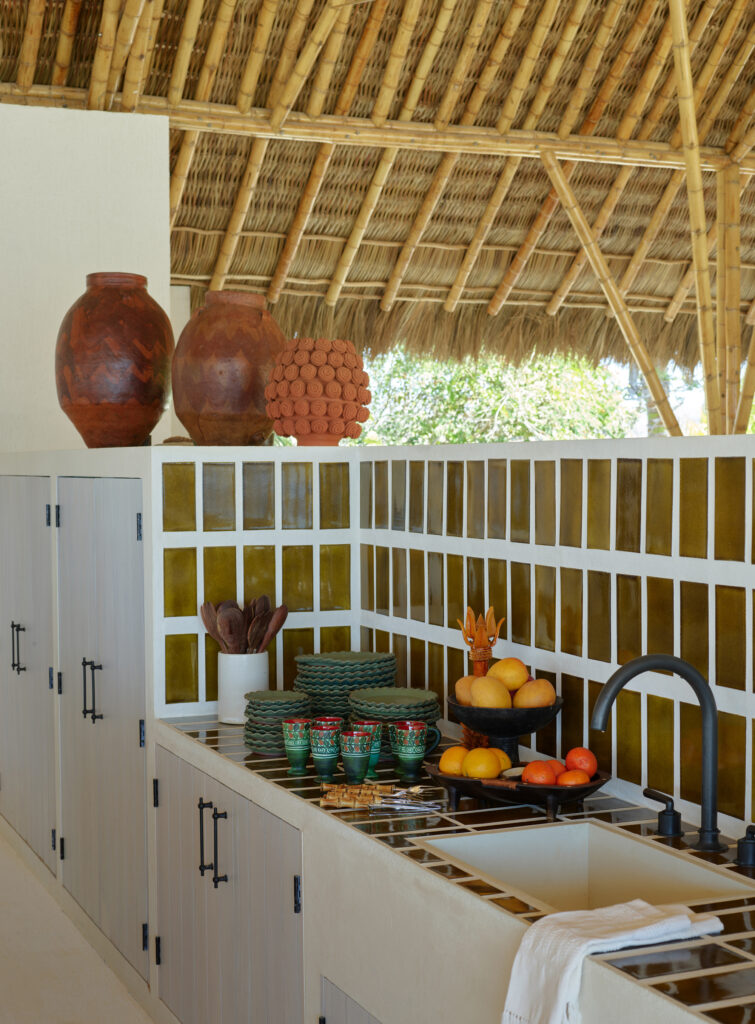 Besides taking a recycling stance, one must also combine this with the concept of reducing. Selecting energy efficient and natural lighting reduces the need for artificial lighting during the day to optimize energy and limit waste. Natural light, for example, can be maximized by enabling its flow through oversized windows, glass doors, and light colored surfaces. Meanwhile, energy-efficient lighting options such as LED or CFL bulbs consume less energy, last longer and produce less heat. This is the very definition of a win-win situation.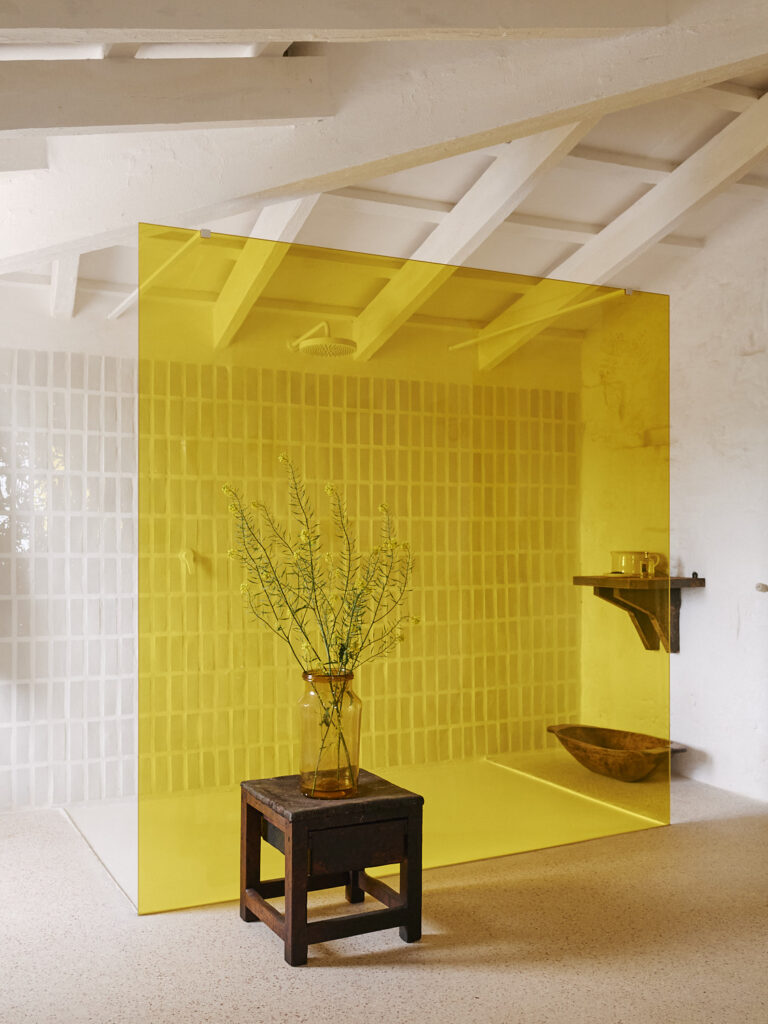 Taking health into account alongside energy costs also requires that we take a look at the effects of Volatile Organic Compounds which are chemicals often found in many paints and finishes. The toxic emissions produced by these chemicals are harmful to both humans and the environment. Thus, by selecting low or VOC-free paint and finishes we can contribute to better indoor air quality and to limiting our environmental footprint.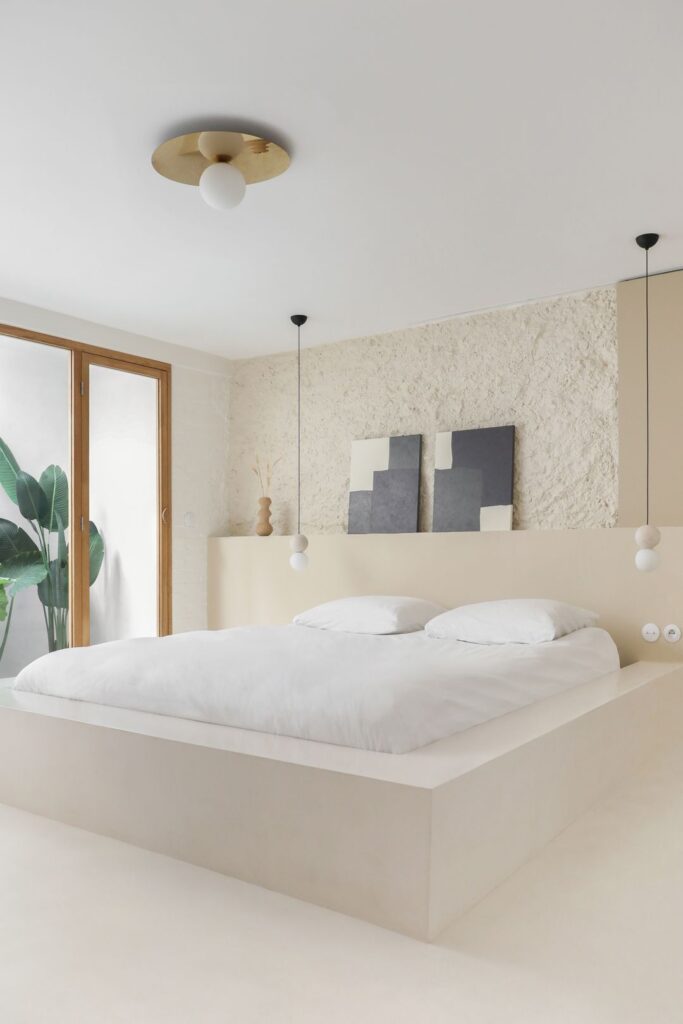 A touch of green
As the color most often seen in nature, green is often associated with growth and harmony which promotes a calming and rejuvenating effect in our body and mind. Its prevalent connection to nature can be incorporated in our interiors to create a connection with the outdoors through the use of this color in accents. By limiting its presence to smaller doses one can make full use of its versatility and avoid overwhelming the senses. Lighter greens, for example, establish a soothing atmosphere while deeper tones like emerald green add richness and depth to indoor compositions.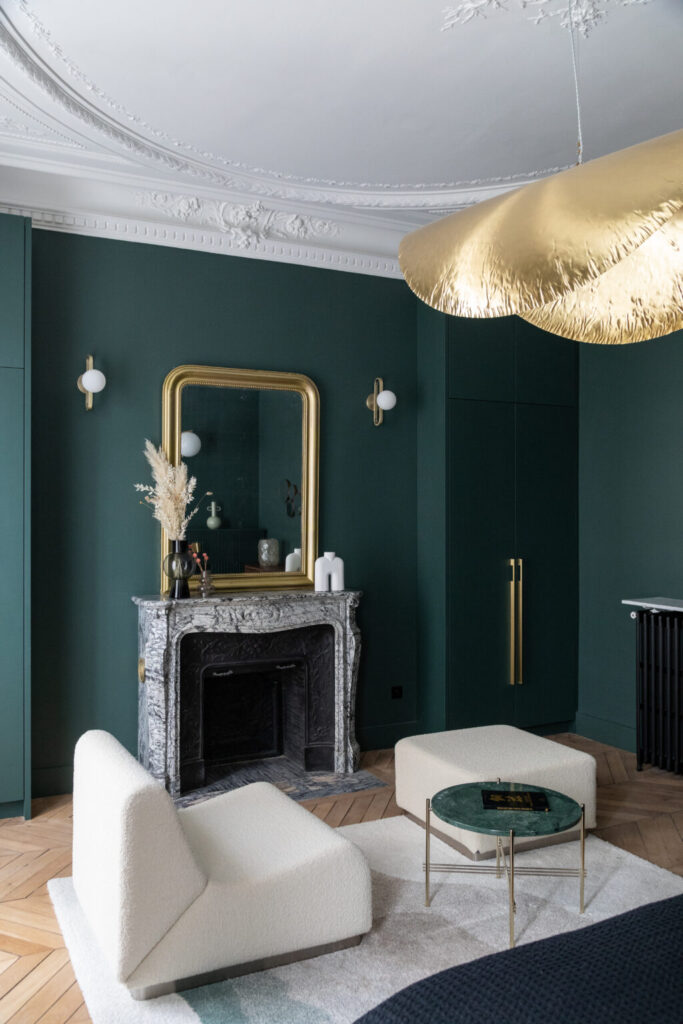 One way of adding visual interest in a room with small pops of green color is to incorporate it though upholstery fabrics, throw pillow, curtains, or rugs. Rather than establishing an ambiance, these smaller elements establish a sense of harmony by reinforcing the style of a room whether it is serene and muted or vibrant and energetic depending on the hues of green you select.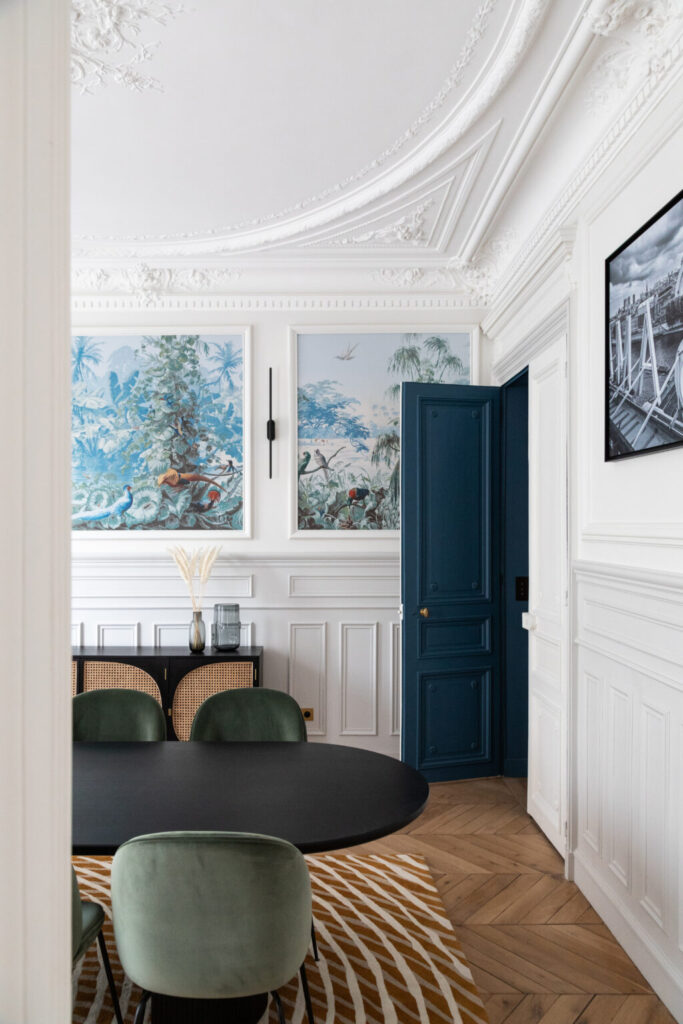 If you prefer a bolder approach, consider painting accent walls or using wallpaper in a shade of green to create a focal point. Lighter shades promote an airy and fresh environment while darker tones produce a cozier and more intimate ambience.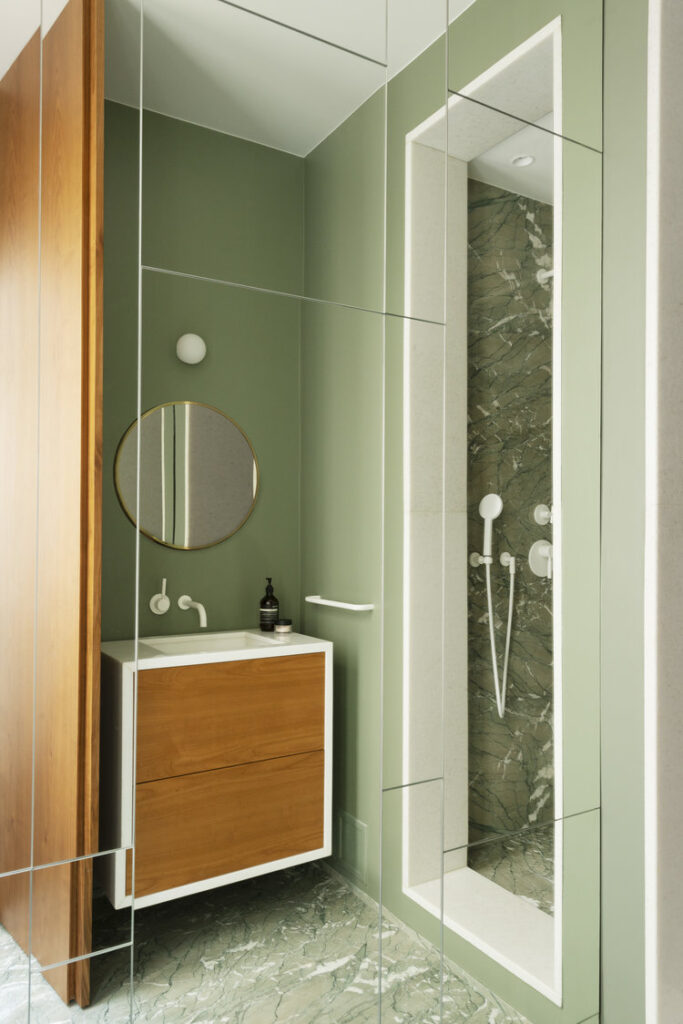 Finally, one cannot overlook the strong impression that artwork and accessories establish in a space. By featuring the hypnotic quality of green through paintings, sculptures, vases or personal collections, you can complement the overall color scheme of a room and grace visitors with an artistic reflection of your personality.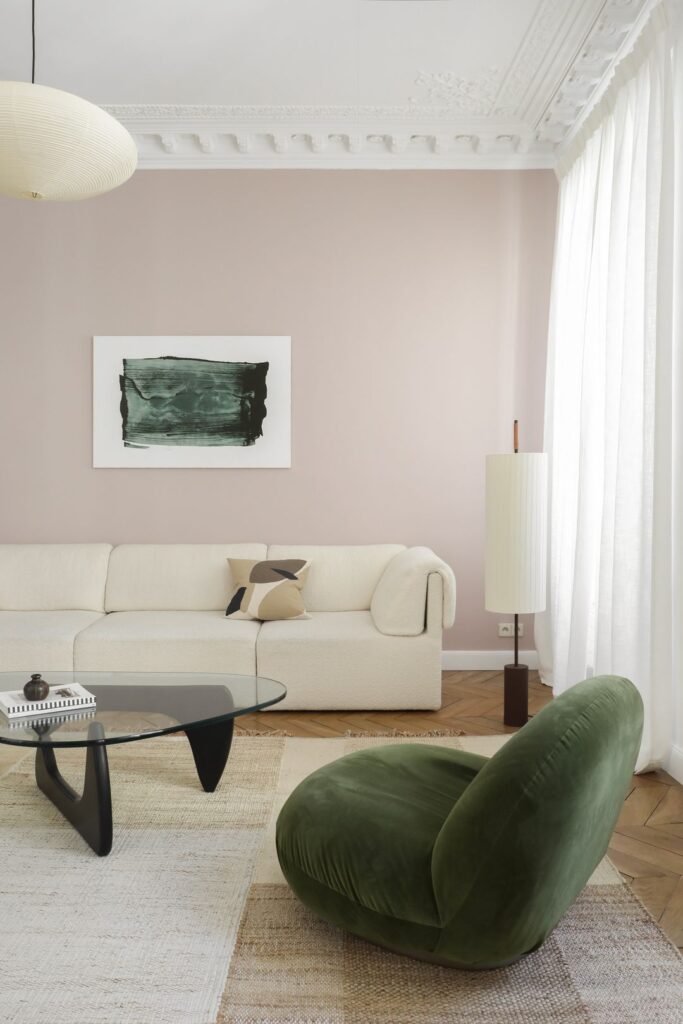 Final reminder
The ever-changing design movements and trends may at times seem overwhelming. As new fashions, designers, and environmental consciousness arise, the world of décor must also accommodate to these developments. In the midst of all this movement one thing we can do besides taking inspiration from the new currents, is to remember that all movements begin from people's daily experiences and they cannot move forward without the public's approval. Ultimately, it is you who has the final word in deciding the future of the trends described in this article and the direction of interior design. Where would you like to see interior décor going in future years?