How many homes are decorated every day following the same suggestions? The mainstream approach to interior décor organizes spaces based on strict color combinations, the reliance on a particular styles and a firm devotion to consistency. What if there is actually a second option, would you be interested in exploring a different approach to design your environment by breaking with the usual standards?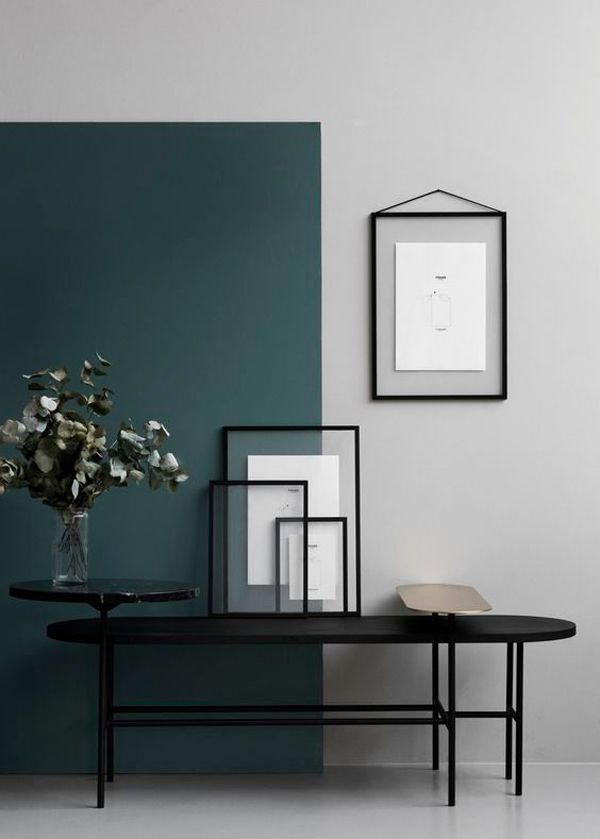 Sometimes, comfort can be drawn from a sense of consistency that is captured in the idea that rooms are fixed environments which display a constant nature; however, this is a misconception. Homes are endowed with a personality because, just like their owners, spaces are ever-changing, constantly adapting to the new tastes and needs of their inhabitants. A way to ensure this is by not committing to a single style; if the thought of clean spaces that is often tied to minimalism happens to attract you, bear in mind that there is nothing keeping you from also displaying a dramatic chandelier or oversized painting to add a theatrical touch. One can also pursue innovation by focusing on seemingly minor details such as switching fixtures, table displays and accessories with the regularity of seasonal changes or simply whenever a room begins to lose its appeal.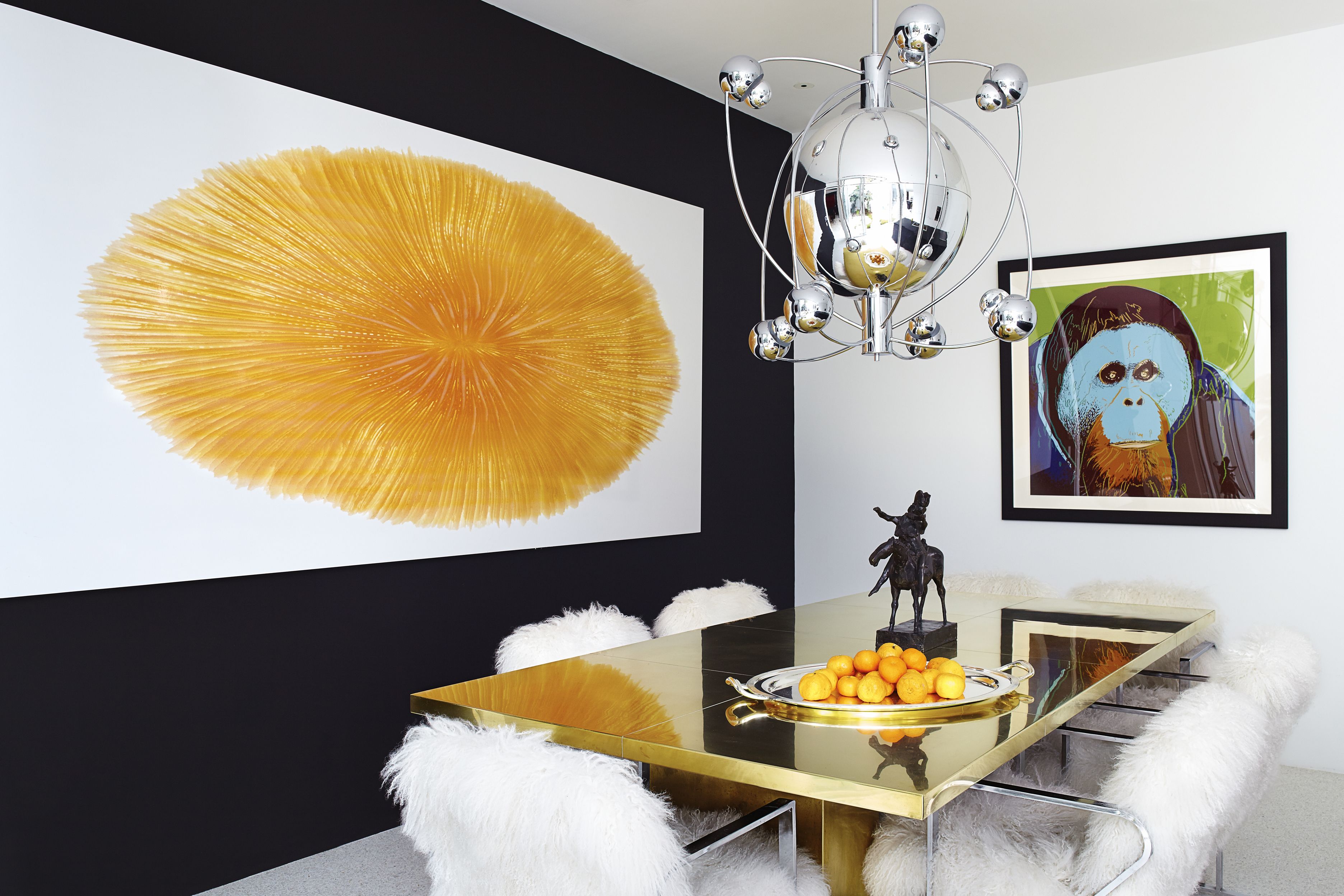 Adding personal adjustments
Through design anything is possible; one can even revive old furniture with a contemporary touch. An antique chaise longue acquires a modern appeal when upholstered with an extravagant fabric- such as velvet- colored in an unpredictable magenta tone. Look at Alessandro Mendini for inspiration through his emblematic Proust armchair as an example of the unlimited power of design and its undeniable capacity to bend the boundaries of time to merge aesthetics of different periods.
On the other hand, if you prefer to incorporate a brand new piece into your home, don't settle for just any option in the market solely for the sake of comfort. Custom furniture provides the answer to a centuries-old dilemma: beauty vs. efficiency. Why not both? This type of furniture has an added value which has to do with the fact that it is designed to meet your particular tastes and needs, not those of the general consumer. Such a unique quality ensures that a design such as the Mateo custom bed will become a long-lasting treasure that will define the very composition of a room.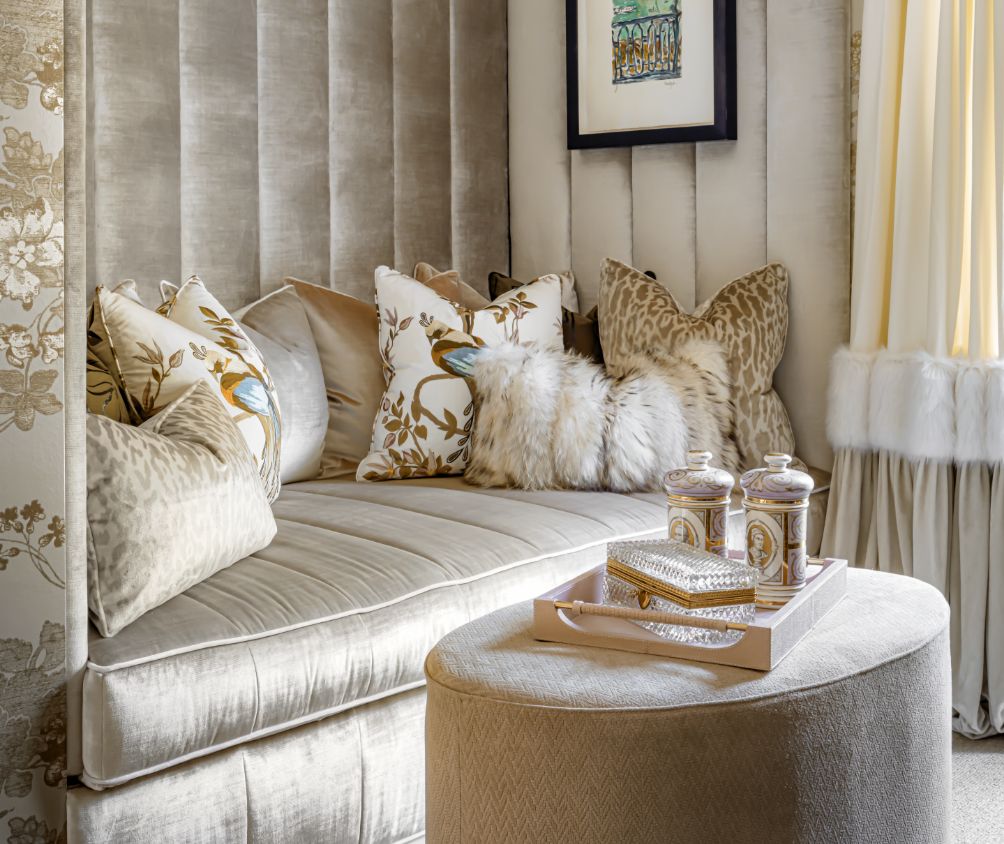 Let contrasts speak
Light and dark, vintage and modern, yin and yang; these are the contrasts we are most familiar with, which is not surprising considering they all seek the achievement of harmony through the balance of elements. Just for today you can forget them, do away with the abstract notion of harmony and instead, dip a toe into the multicolored waters of flexible design. With this unconventional approach, the main focus is on the less tangible qualities which contribute to the overall form of a space; as long as your personal style is not compromised you are welcome to experiment with a myriad of color, shape, and material combinations. In this realm of the avant-garde, not even chairs have to match. A dining room or lounge will acquire a dramatic flair with the unexpected incorporation of six velvet chairs in completely different color tones.
The creation of contrasts does not rely on simply grouping old and new items together, it involves the use of arrangements to formulate a powerful statement. Allow the history integrated within an antique wooden nightstand to fuse with the vibrancy of a modern Thiara table lamp.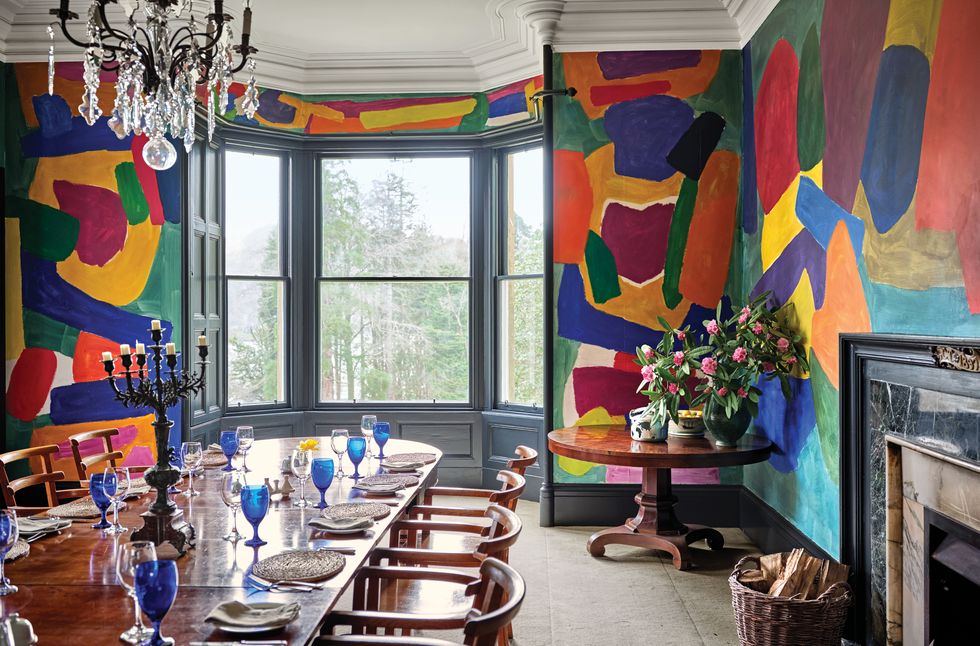 Shine some light
We are quick to line our homes with colors and patterns but there is one space which is often overlooked; that blank mass of ceiling which expands above us. Although it remains beyond initial sight, one should not disregard its potential; especially when lined with a neutral or patterned wallpaper. Imagine waking up to the sight of delicate white roses at different stages of their life cycle, sweeping across the ceiling in a beautiful yet simple composition. Nonetheless, the use of such a mural is not the only option that can transform your bedroom; a singular Liniare chandelier can have a similar effect on the viewer when accompanied by a monochrome wallpaper to heighten its visual impact.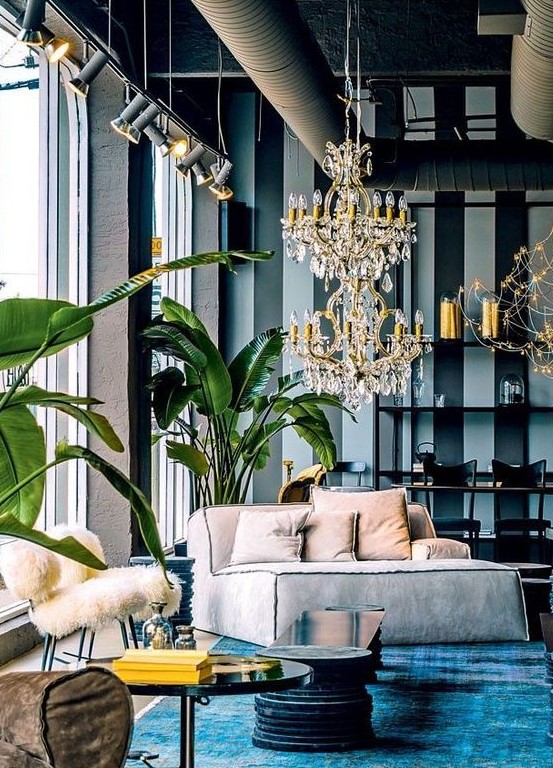 Similar areas, equally disregarded at times are the entrance and hallways. In this case, the solution is reflected in mirrors. These serve a double purpose: they maximize brightness by reflecting natural daylight and when positioned in your home's entrance they also provide visitors with a short glance to what awaits them. To complement these accessories nothing is better than adding some color. Paint your hallways in bold tones to showcase the mirrors and artworks or even go a step further by turn your walls into a gallery displaying a carefully arranged collection of pictures.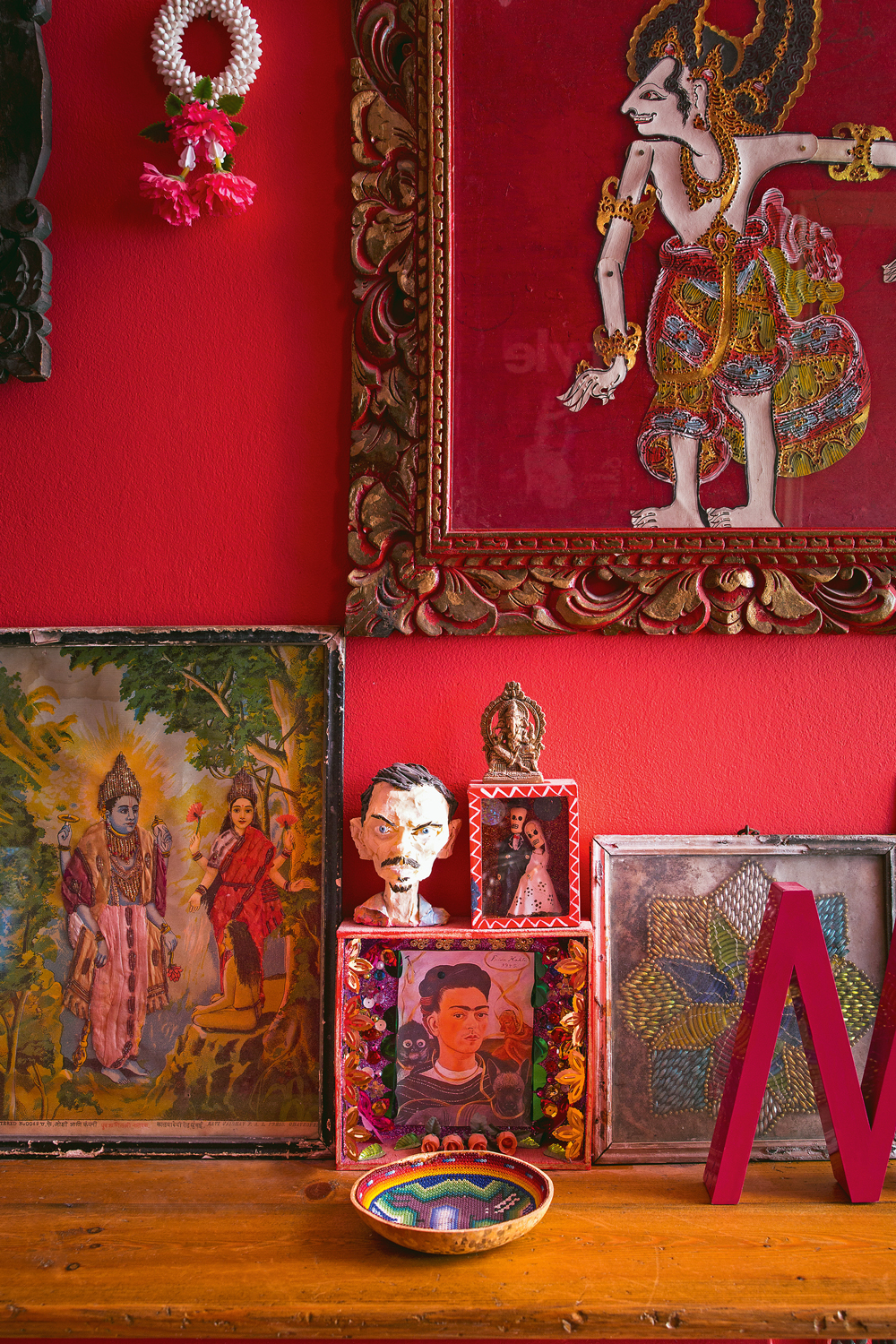 The previous suggestions have been thoughtfully elaborated to bring a fresh perspective of décor to those who seek a break from tradition. Nonetheless, your home's interior is entirely at the mercy of your creativity and the sources that inspire it. At the end of the day, only one question remains:
Are you ready to join the design revolution?