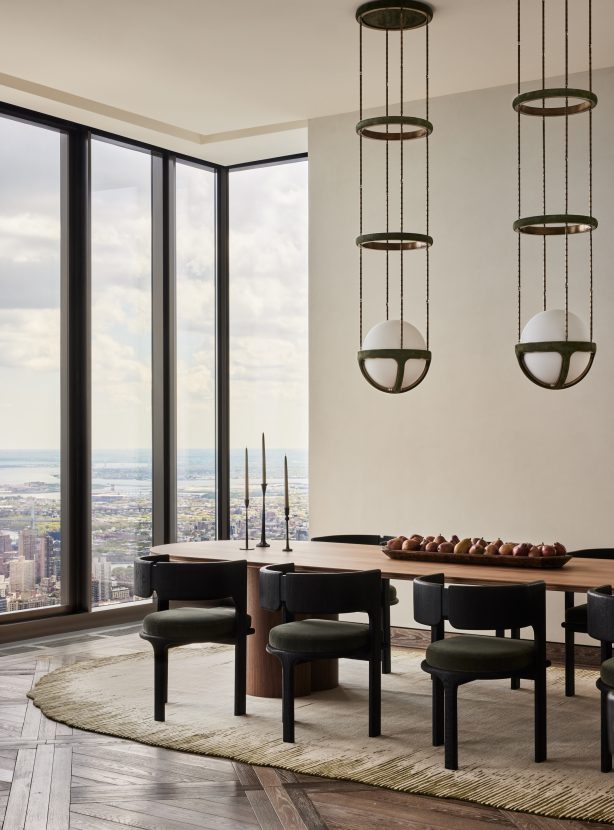 The word 'luxury' often carries a sense of ostentation and blinding splendor that can easily make us forget its quiet and more subdued side. Let's remember that luxury is more than an act of display and it is everything that enhances our experience within interiors; starting with quality furniture, one of a kind materials, and comfortable spaces. With the same base criteria, quiet luxury also focuses on creating interiors that exude elegance and sophistication; however, taking a subtle and understated approach. Moreover, today we will take inspiration from this style of design to emphasize the captivating beauty in restraint, minimalism, and a sense of serenity.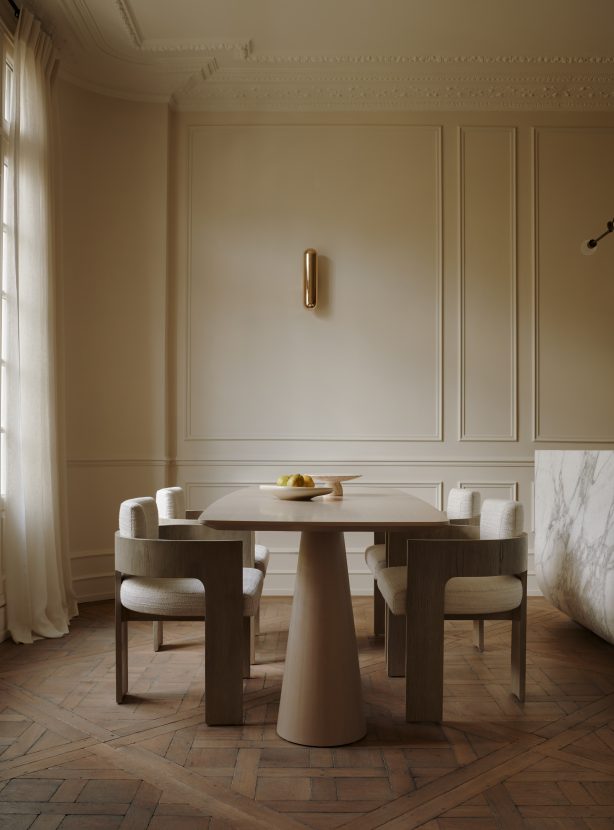 Beyond epochs
In the midst of change- from seasons, trends, and lifestyles- one can always find an anchor in the timeless elegance that embellishes the facades and interiors of buildings that remain standing today. While bold designs shine bright in their moment, quiet luxury focuses on timelessness rather than following the fleeting appeal of the latest design trends. This approach renders an interior relevant over time even as the world outside continues to shift uncontrollably.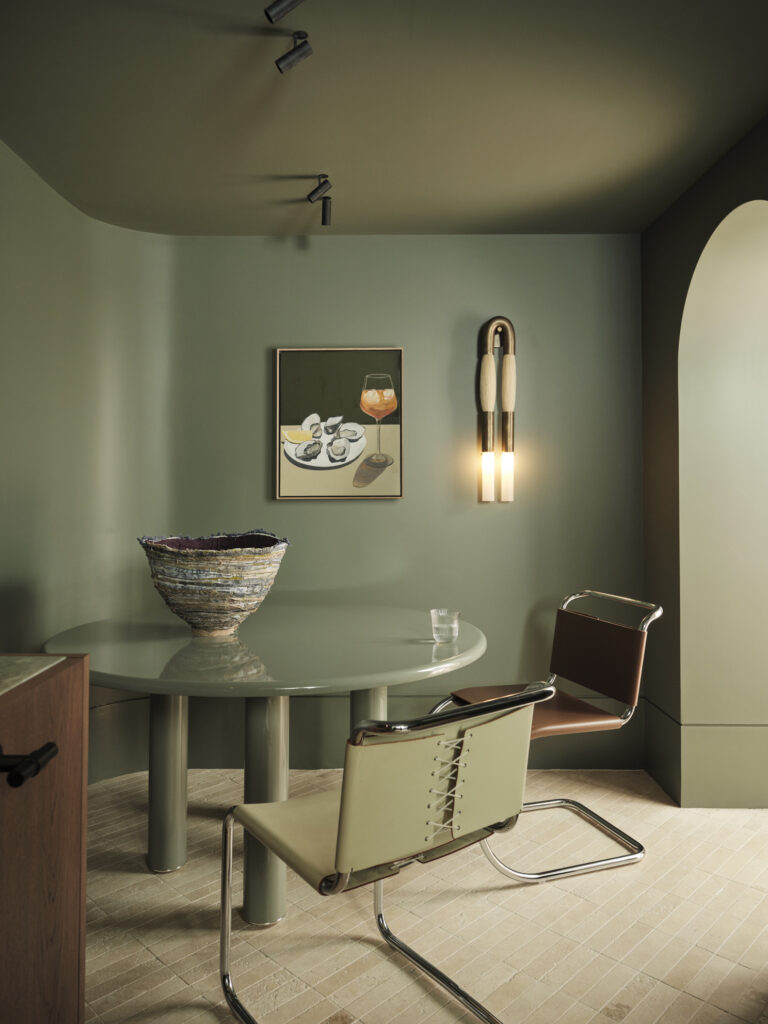 For example, timelessness can be part of a carefully curated art collection or selected sculptures adorning the walls and providing a visual interest without overwhelming our sight. Or perhaps one can find a sense of long-lasting serenity by sitting next to a fireplace with a minimalist marble surround that is softened with a simple area rug and golden accented side tables. It is through such selective features which retain a sense of elegance through the years that we can embellish interiors and evoke a sense of balance.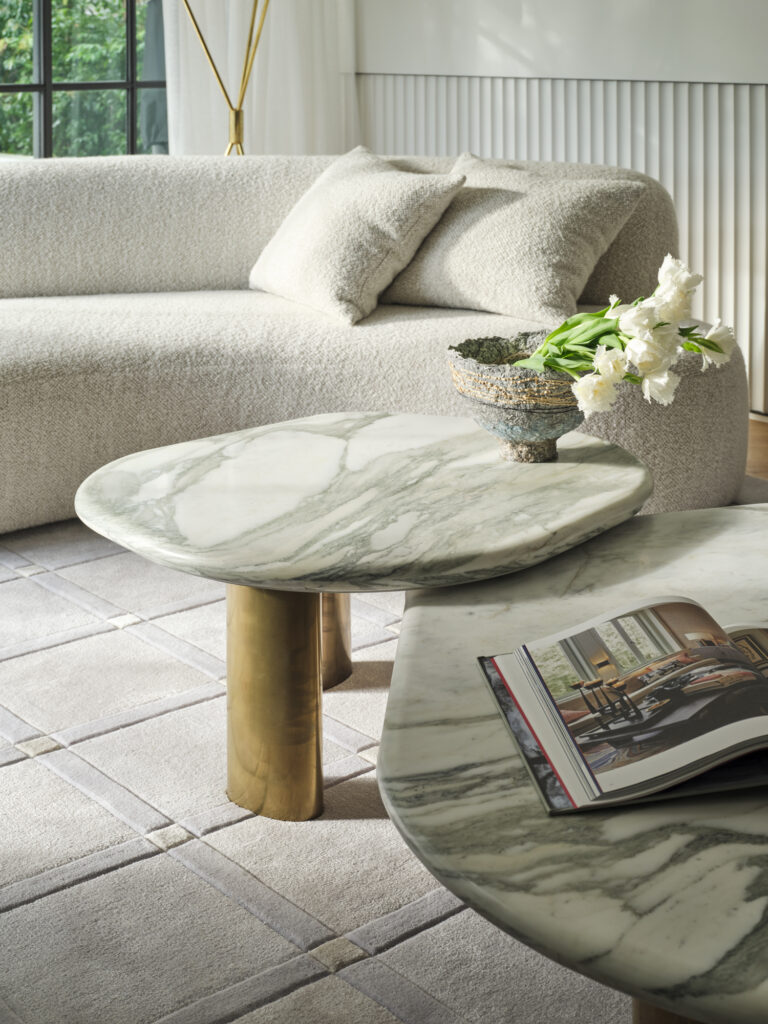 A stress free setting
In this increasingly fast-paced world riddled with visual distractions and immediate entertainment options, it is also natural to seek an escape in slower, calm environments that allow us to reconnect with our own thoughts. Quiet luxury interiors allow us to do precisely that by promoting relaxation and well-being. Especially within our private settings, these interiors can effectively help us recharge in an ambience of sanctuary that also pleases our eyes and soothes the mind.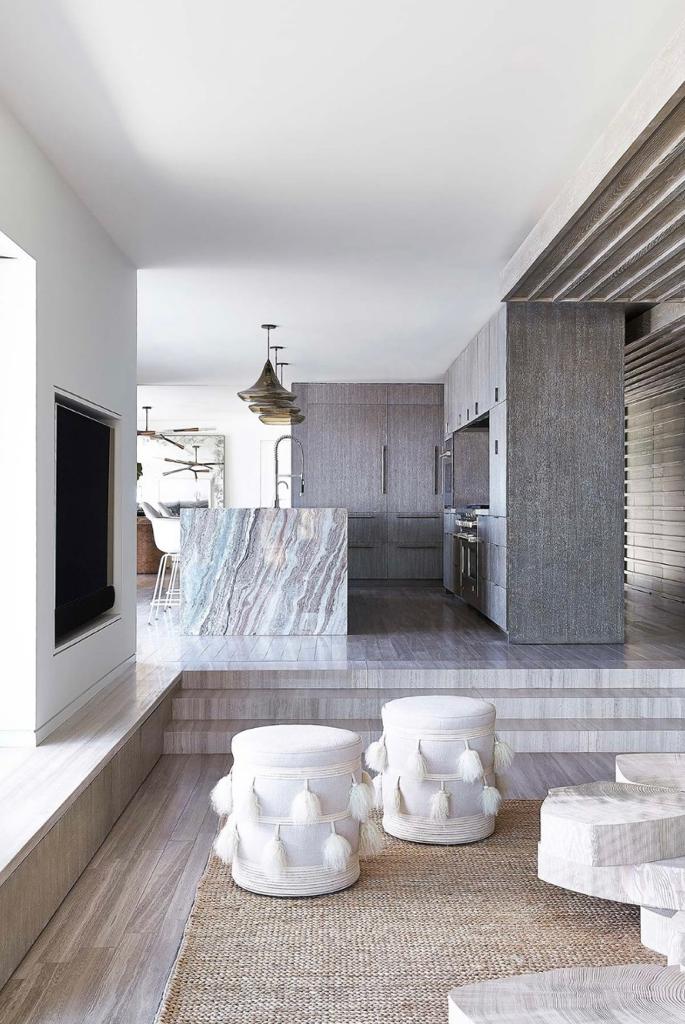 Taking a minimalist turn
The reason why the quiet luxury aesthetic is often paired with a minimalist approach is visible in their shared goal of creating clean, uncluttered spaces. As minimalism has shown us, the best way of achieving this is through simple lines, a limited color palette of neutral and soft, earthy tones such as beige, taupe, and gray, as well as bright and welcoming spaces filled with natural light.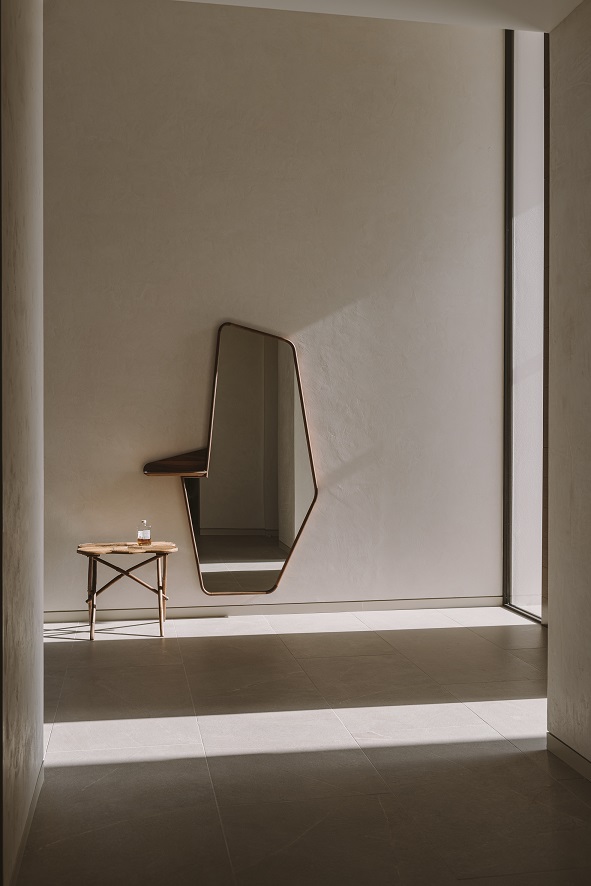 This sense of tranquility through simplicity can be observed in the heart of all interiors- the living room. Just imagine the arrangement of comfortable yet elegant furniture pieces with clear lines and plush, pastel-toned upholstery that creates a unified aesthetic. The natural light maximized through large windows with minimal treatments, bounces off the clear surfaces and provides views of the serene outdoor landscape.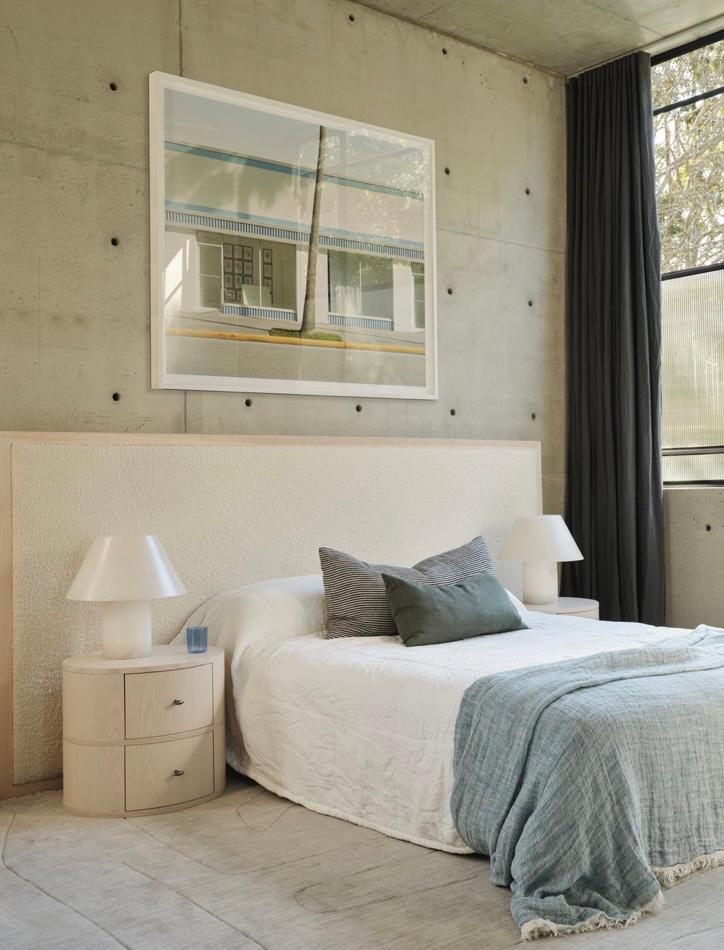 Learning from experience and adaptation
One of the benefits of the quiet luxury approach is that it provides not only a timeless appeal but also room for versatility. Due to its uncomplicated take on beauty, this design can be adapted to various architectural styles and settings, from modern city apartments to traditional country homes or summer villas. Through its relevance and use across different contexts, this approach can focus on offering an immersive and sensory experience rather than a tantalizing visual one. With this absence of excessive ornamentation and reduced visual noise, one can bask in the multi-sensorial appeal of the different textures, materials, and lighting choices that contribute to different moods.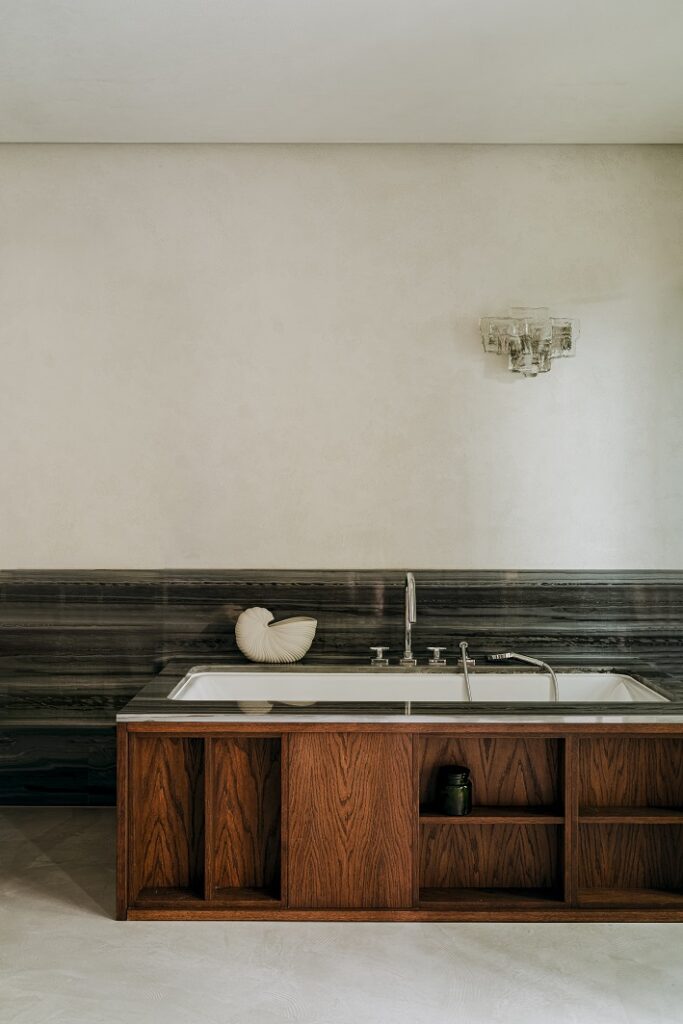 Quality over quantity
In our collective endeavors towards increasingly sustainable lifestyles and practices, the emphasis that quiet luxury places on high-quality materials and craftsmanship becomes extremely relevant as it aligns with the values of longevity and durability. Thus, as the hallmark of quiet luxury, high-quality materials can include hardwood following, stone, and marble, as well as textiles like cashmere, silk, and fine wool. Their understated elegance can be best reflected in settings such as the dining room, where functionality, cleanliness, and beauty come together to create a lively and welcoming environment for gatherings.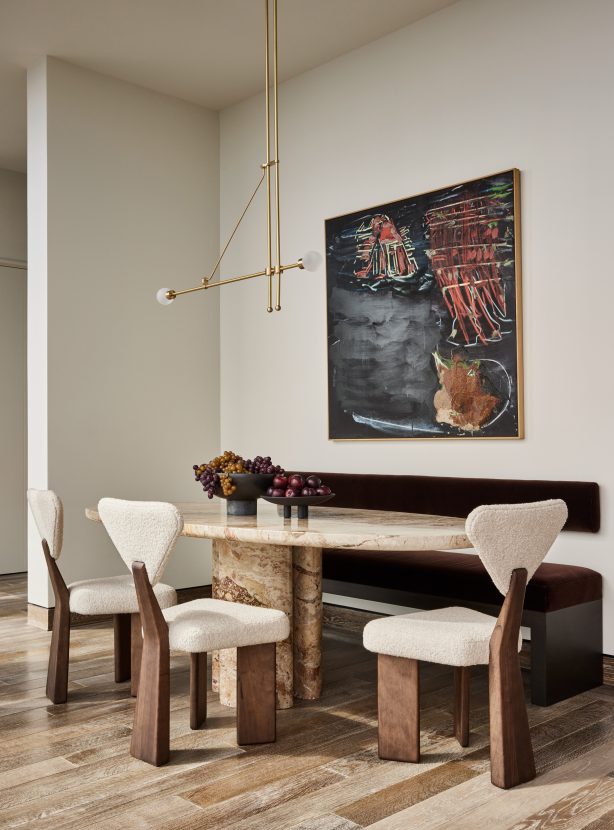 Picture a glossy white dining table surrounded by a wooden set of dark minimalist chairs that produce a refined atmosphere backed up by winding ambient lighting. These soft, indirect lighting features such as chandeliers with muted tones or pendant lights provide the extra flair that allows us to limit our table settings to carefully selected pieces of fine china, crystal glassware, and ceramic candle-holders that carefully draw the eye to these details.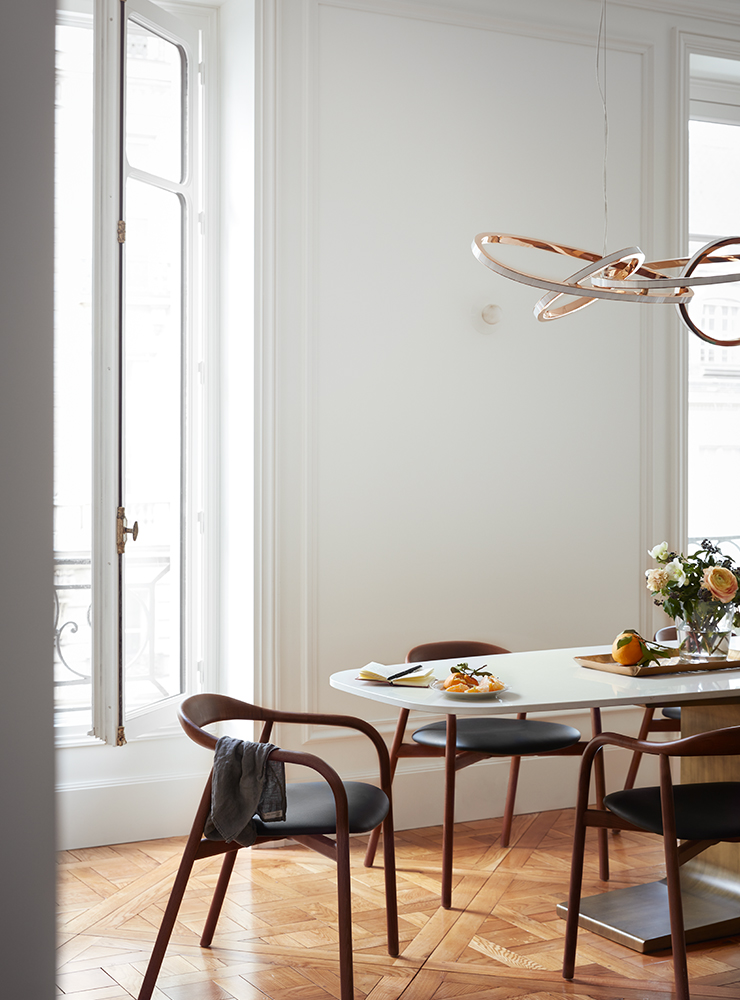 The art of discretion
This commitment to understated elegance and unrefined sophistication is part of a balancing act that manages information and appearances through the harmonious blend of high-quality materials, impeccable craftsmanship, and minimalist aesthetic. Through the art of discretion, quiet luxury design demonstrates its appreciation for the finer details, where the raw essence of luxury lies concentrated beneath a subtle surface and a sensorial experience. This is indeed the ultimate expression of sophistication.