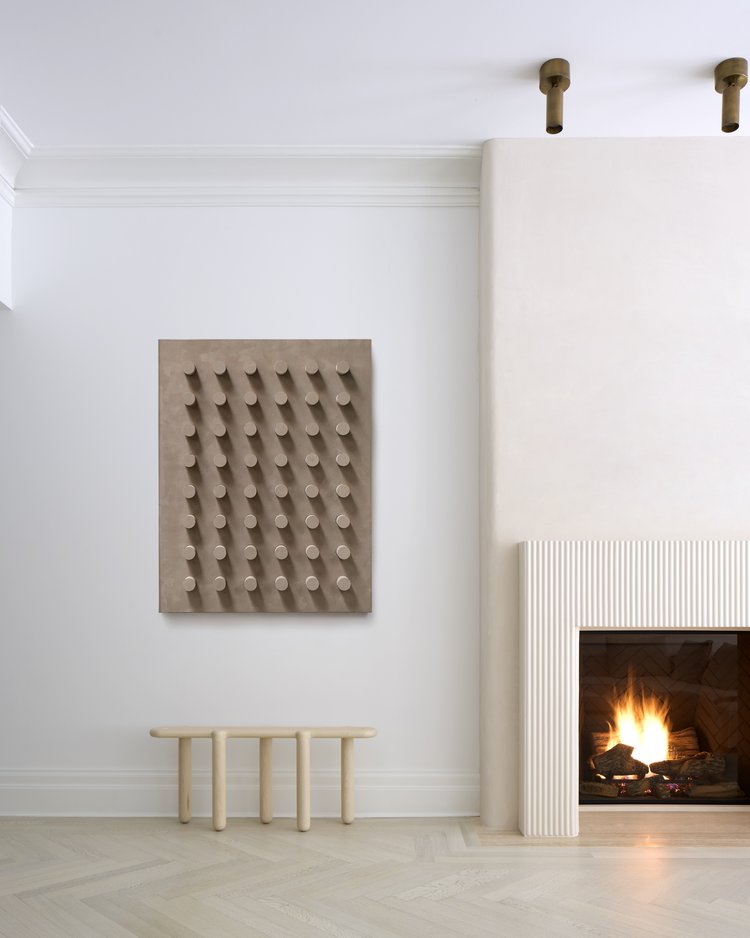 As the summer season starts to fade, we can observe the breathtaking transformation of nature's colors going from green to a kaleidoscope of warm reds, browns, and orange hues that paint the landscape in a cozy shade. However, autumn's arrival can also be felt closer to home as a source of inspiration for intimate and comfy interiors. A rich and warm color palette, for example, evokes the playful beauty of the falling leaves, while natural materials such as wood and textiles remind us of the raw texture found in nature. Thus, whether it is by bringing autumnal elements indoors through seasonal accessories or setting the ambience with soft lighting, this season's décor provides us a unique chance to celebrate the ephemeral beauty and charm of nature's constant changes.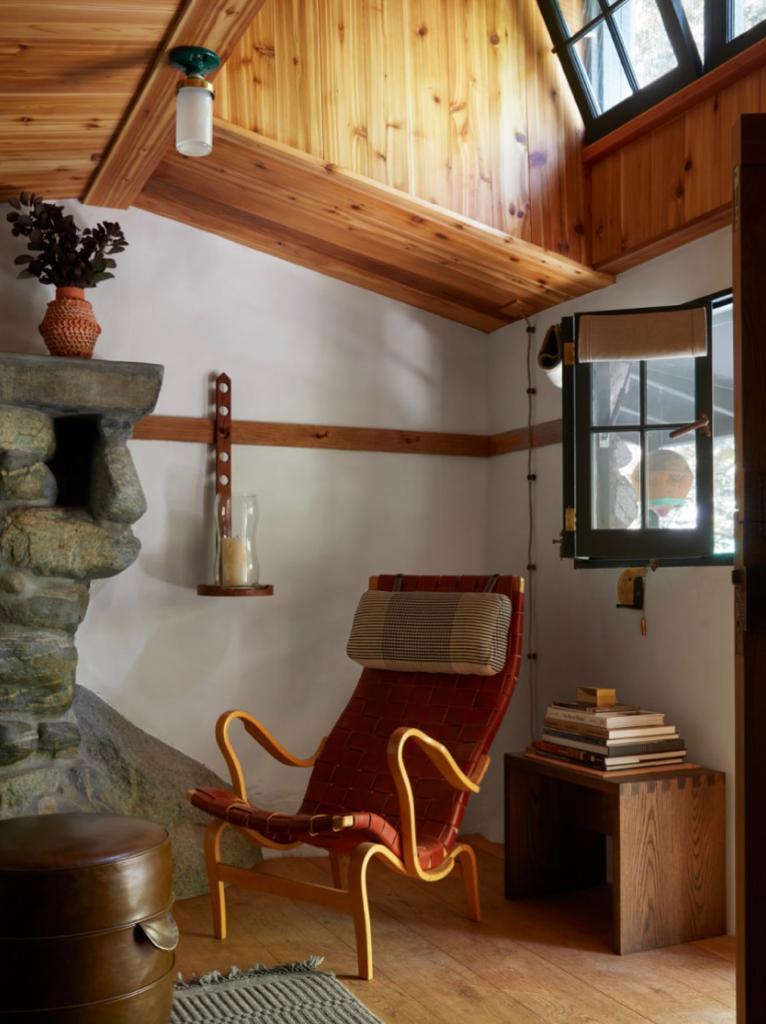 Coloring with seasonal tones
As mentioned before, one of the most characteristic features of autumn are its warm colors like deep reds, burnt oranges, and mustard yellow combined with various shades of brown. These can be incorporated in temporary features such as throw blankets, pillows, a flower display, or rugs that can be replaced later on with the new season. However, for a more daring and long-lasting approach, autumn lovers may also find it convenient to combine a red wall or wooden furniture with neutral hues like beige and cream to balance out the warmth of the seasonal palette. 
Materials for décor 
Rustic wooden elements are often the first ones that come to mind when imagining the cozy and inviting ambience of Autumn. Seeing as this material can be incorporated into any design style, it can also be easily paired with various other materials to reinforce the sense of autumn indoors. For example, natural textiles such as wool, flannel, faux fur, and chunky knits that can be layered over wood to create a comfy and tactile appeal. For an extra flair, all of these materials can also coexist and become part of an engaging unit with the use of wicker and rattan furniture pieces like chairs and baskets that can subtly decorate the corners of an entrance or living room.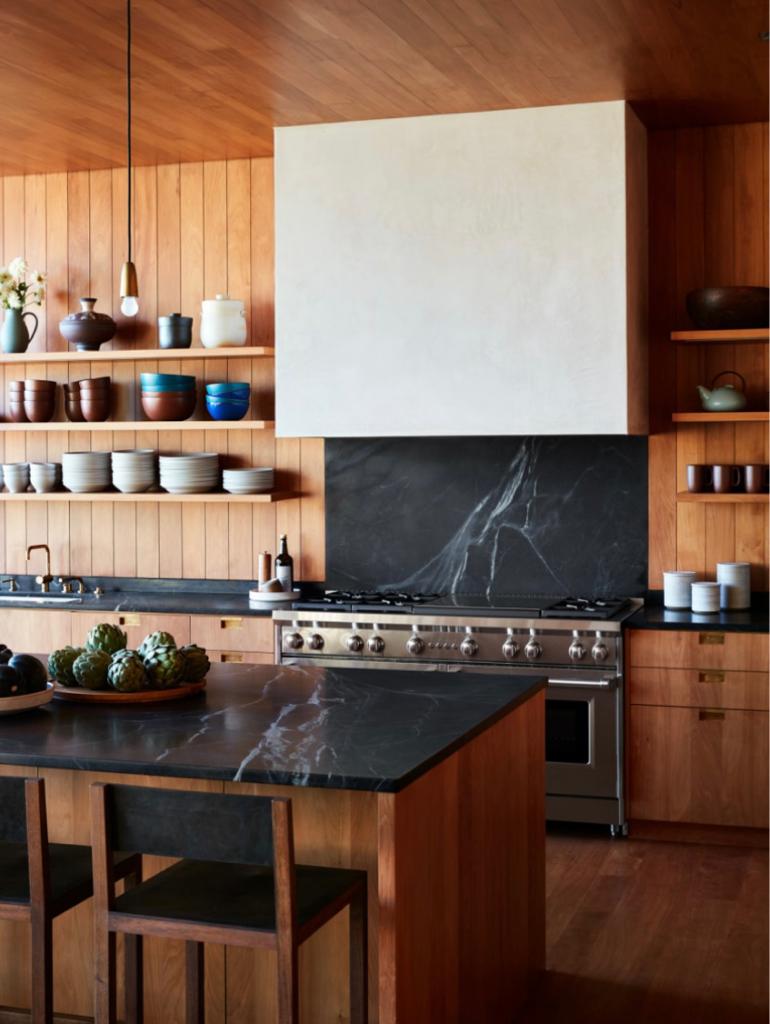 Seasonal Accessories
As a means of personal expression, accessories can complement the warm ambiance of an autumnal interior and reveal hints of your connection with this season. Naturally, candles, blankets, and textured pillows are the most used accessories considering their simple yet transformative quality that instantly gives interiors a hospitable air. However, accessories can also be elements closely tied to memories; in particular those linked with the season. Photographs and artwork of autumn landscapes, nature-themed sculptures, or even seasonal fruit displays, can bring the image of autumn to one's mind like a suggestion whispered with sweet words.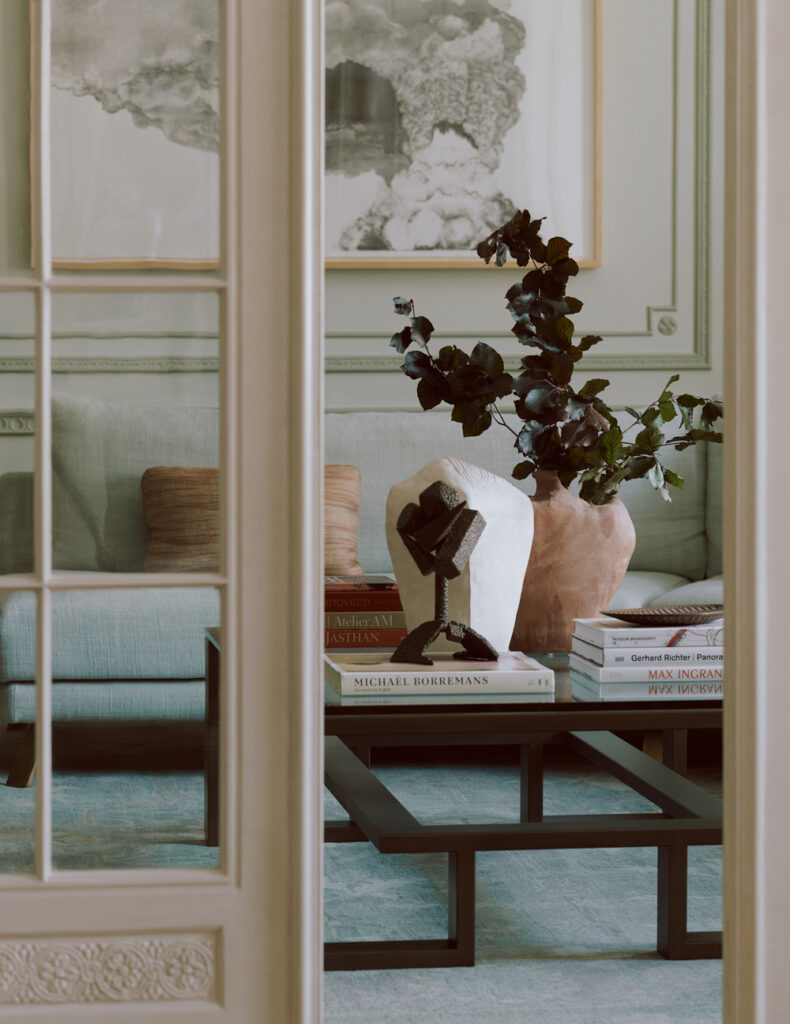 A tactile element
Textures are not only a key feature of the autumn season in relation to the warmth they allude to but also due to their sensorial appeal that endows spaces with a sense of depth that cannot be created solely through color or furniture placement.  Layered textiles, on the one hand, add softness and comfort through layered rugs, plush cushions, and throw blankets that are inviting to the touch as well as visually pleasing. For more luxurious interiors, velvet or faux fur upholstery for sofas or lounge chairs in earthy colors can also establish a warm ambience with a sophisticated twist that reminds us that this is also a season of elegance.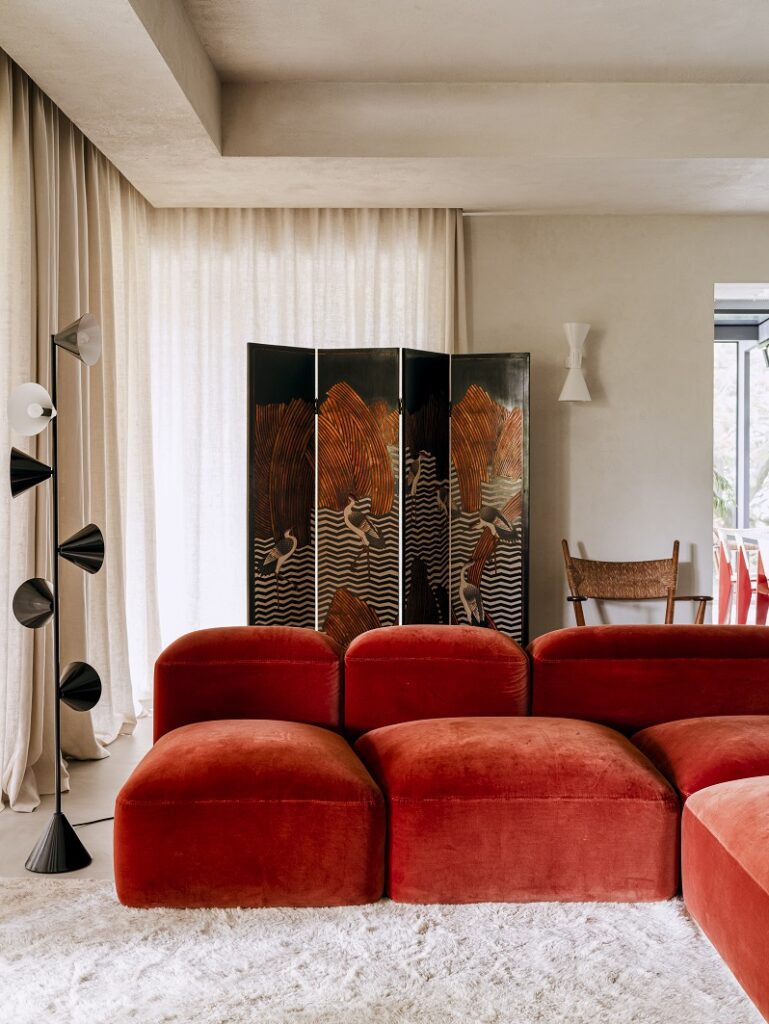 Setting the mood
As the last feature we are discussing, lighting is essential for setting the mood in every interior. While more modern and minimalist designs opt for natural lighting and simple, unobtrusive fixtures, a cozy autumn ambience requires a warmer and more intimate glow that can filter through specific spaces just like light passing through red leaves. For this reason, fixtures such as glass pendants with alluring colors or amber-tinted bulbs are perfect for mimicking the glow of autumn and bringing it indoors. In addition, layering different light sources such as artificial lighting, candles, and lanterns, can create depth and transform your interior into a welcoming haven during the darker and cooler days.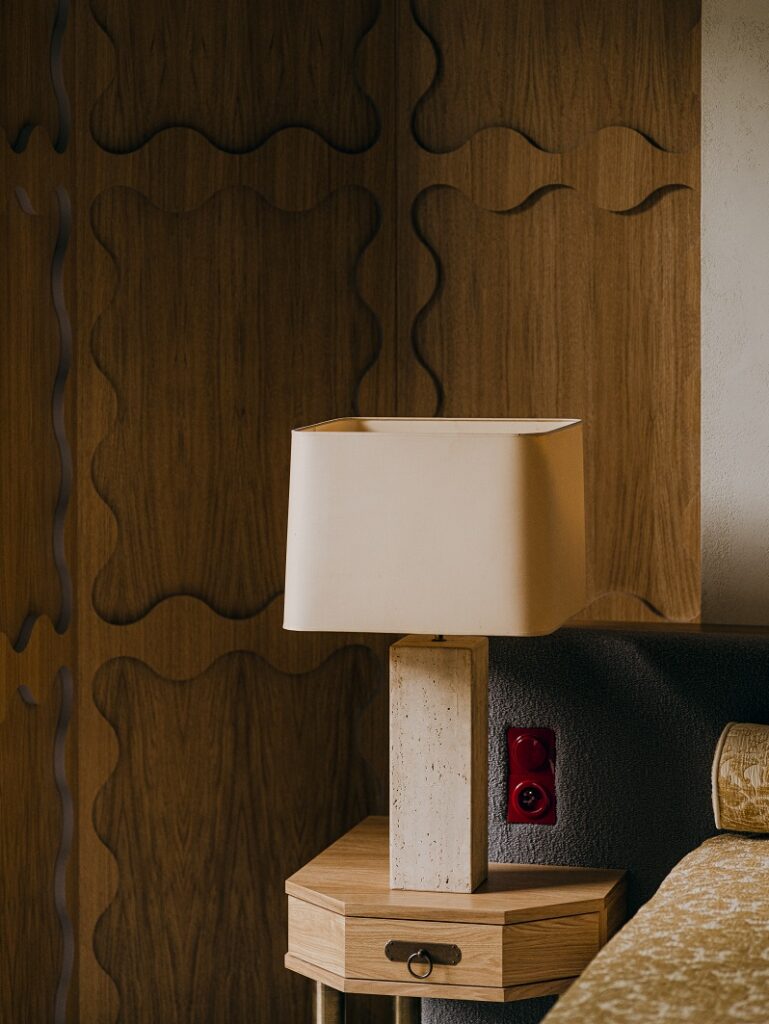 Becoming familiar with autumn
Autumn is just as wonderful a season for outside activities as for indoor occasions; and especially as inspiration for interior décor as it offers a diverse and rich palette of warm, earthy colors that complement the transition into cooler weather. As illustrated above, this season provides an abundance of thematic décor materials and opportunities to get creative with lighting and textiles. Thus, as autumn approaches let's welcome this season with warm and welcoming interiors that offer both a sense of comfort and a rich aesthetic.