As the place where all the magic happens, kitchens require particular attention during the decorating process. Each feature is built with the purpose of maximizing efficiency and cleanliness; however, one element in particular often stands out and that is the kitchen island. This feature can be used for multiple purposes and enhances both the functionality and aesthetics of your kitchen as it not only improves traffic flow but also creates a focal point with its modern appeal. On the one hand it can become an additional workspace for food preparation and cooking, or it can even serve as increased storage space. In addition, kitchen islands provide a more casual seating and dining space for everyday meals. However, even these features have their own variations and styles; therefore to help you choose the one that best compliments your interior décor, we present to you different approaches you can take to select the ideal match for your kitchen.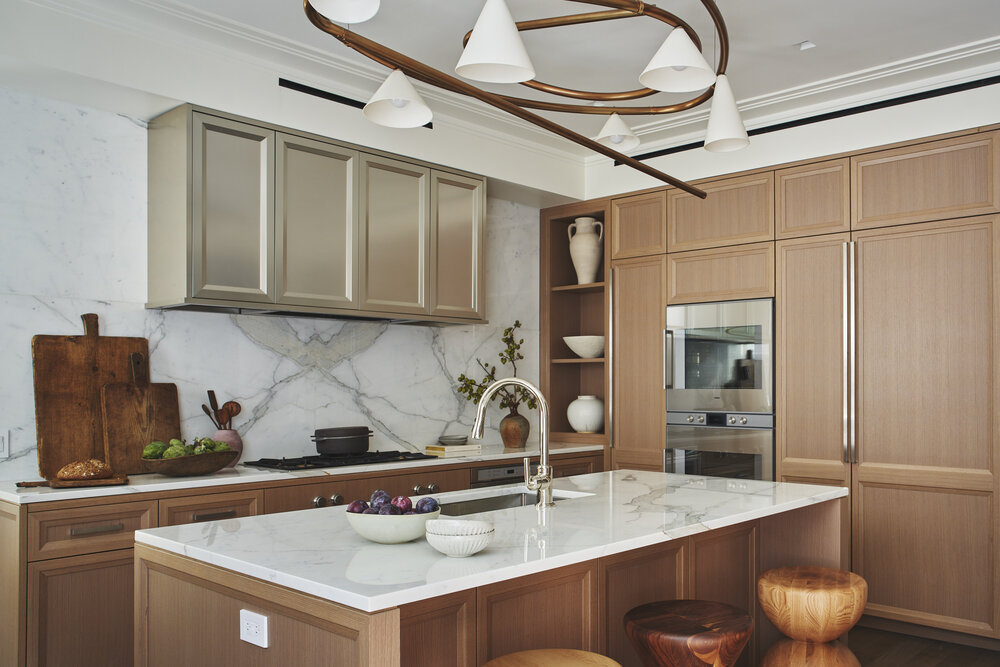 A type-based approach
Kitchen islands come in various designs and forms; three of the most prominent ones are the stationary kitchen island, a portable one, or a multi-level island. These types are dependent on the role you wish your island to have in the kitchen and the specific function you assign to it. A stationary or fixed island for example, is most commonly featured in homes as it offers stability and can exhibit a variety of features like storage cabinets, drawers, seating, or built-in appliances. Its immobile position makes it a permanent component of your home and as such, you can choose to imbue it in complementary colors or with contrasting tones that make it stand out from your other kitchen features.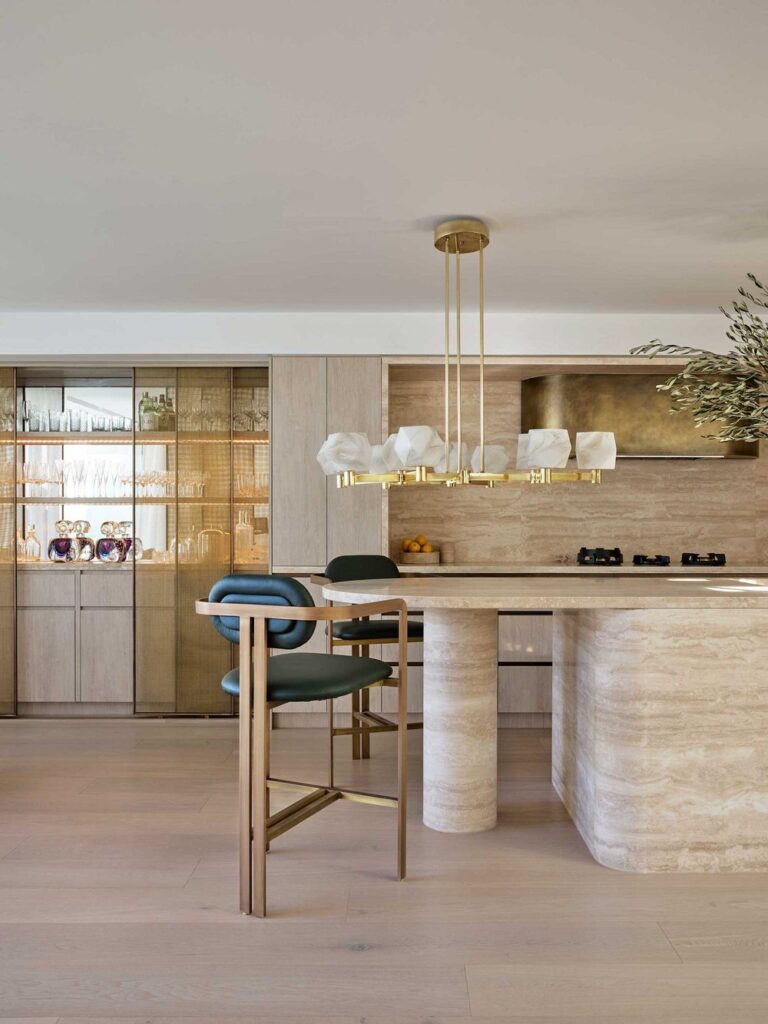 On the other hand, we also have the antithesis of the fixed island which is the portable or rolling island. Its design commonly features lockable wheels or casters that allow its free movement around the kitchen and a sense of security when you require it. This type is very convenient in smaller spaces that demand more flexibility and it also offers a playful and creative element that fascinates those who see it. However, if you prefer a more multi-functional piece, there is always the option offered by a multi-level island which typically incorporates a counter-height level and a casual dining area level. The first is perfect for cooking while the second focuses on relaxation; thus allowing you to categorize distinct zones for cooking and eating in a lively interaction between the cook and guests.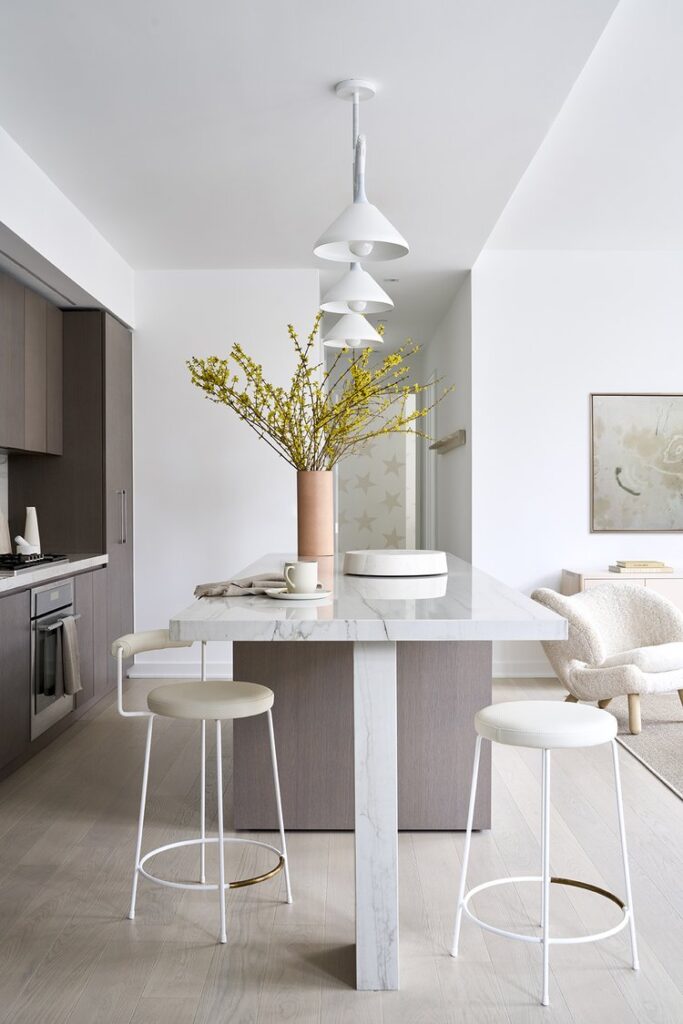 Taking a look at materials
Due to the high functionality based approach, the materials used for kitchen islands must not only be visually appealing but firm and durable. Some materials that meet these requirements include wood, stainless steel, natural stone, and quartz. Firstly, as the most popular choice we have wood which exudes a natural beauty and warmth that can either be left in its original finish for a rustic look or enhanced with paint. Hardwoods such as maple, oak, cherry, and walnut are especially sought after for kitchen islands due to their versatility and the elegance they reflect with the passing of time.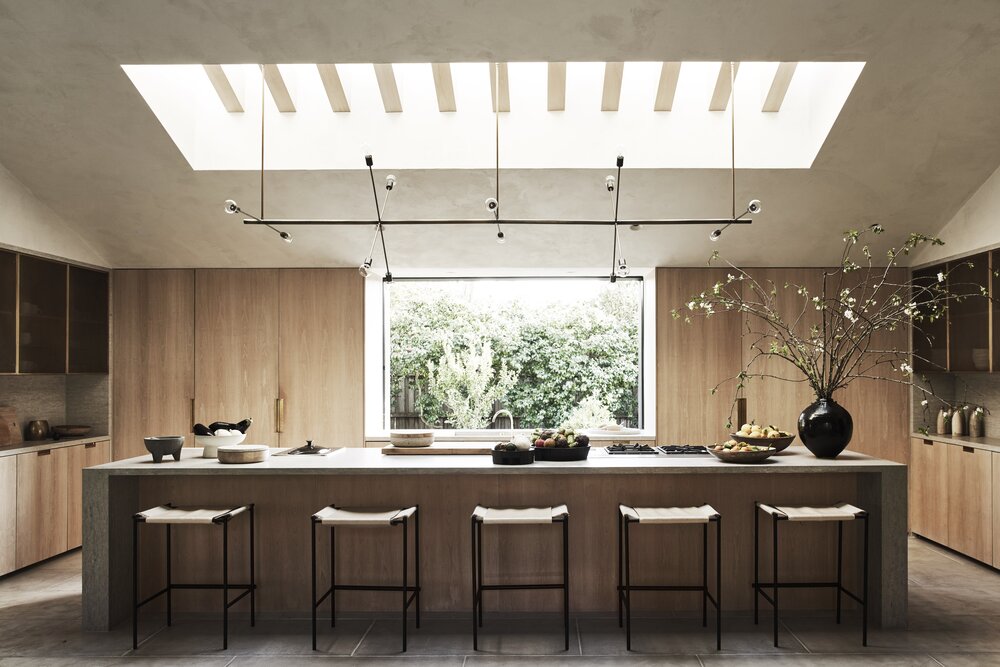 Next we have stainless steel which, like wood, is a durable and hygienic material, but which exhibits a more sleek and modern appearance. Its resistance to stains, heat, and moisture is suitable in busier kitchens for those who enjoy experimenting with cuisine and hosting large dinner parties. In contrast, natural stone provides a more timeless and classic approach with materials like granite, marble, and soapstone that withstand heat and heavy use. If this choice appeals you more, perhaps quartz can also call out to you with its varied colors and patterns. This engineered stone made by combining natural quartz with resins and pigments is resistant to scratches and stains but it is also volatile as it offers a wide range of color and pattern options to decorate your island countertop.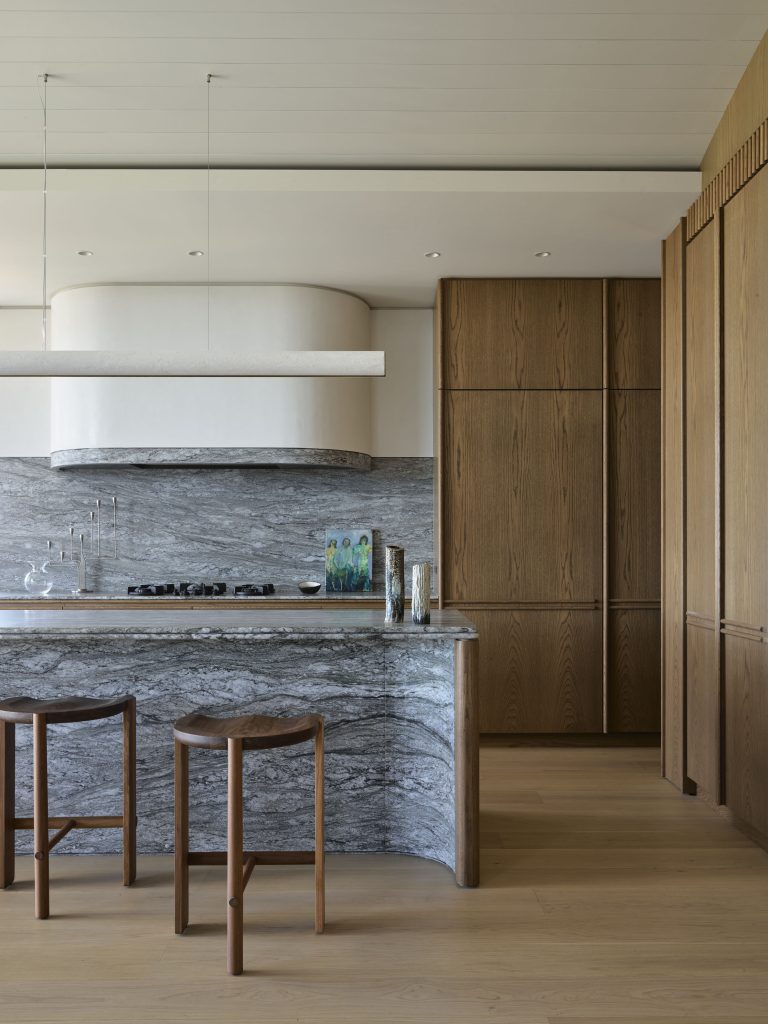 Selecting a color
Instead of going through the multitude of colors out there, let's divide these into four categories you can chose from to embellish your kitchen island. As a starting point we have contrasting colors; a classic approach consisting on the selection of a tone that highlights the darkness or brightness of the countertop and cabinetry. Simply imagine the vivid effect that results from combining light cream or white colored cabinets with a dark marble countertop.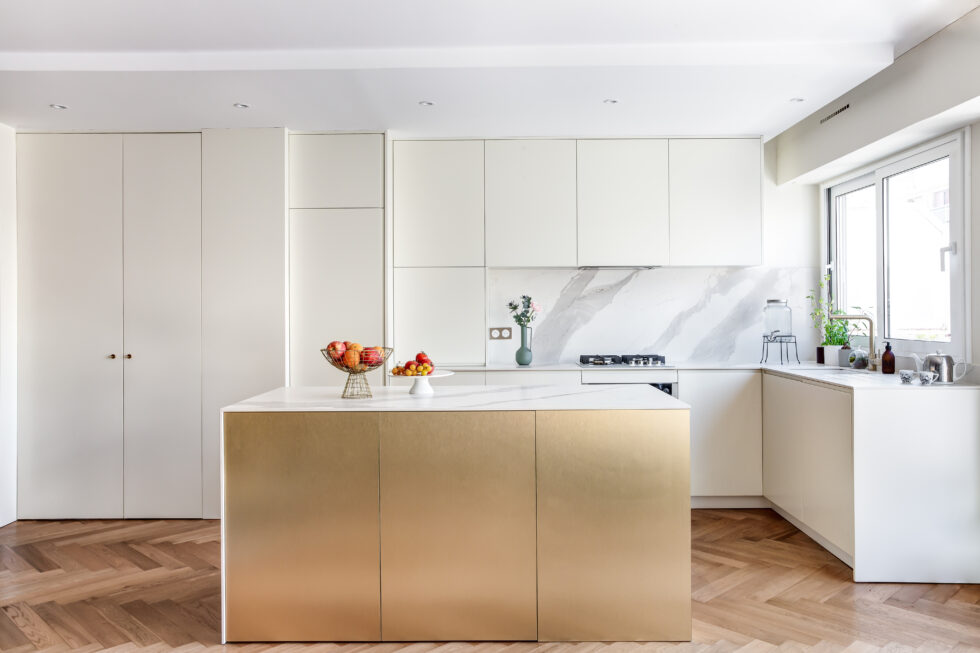 The opposite approach consists on selecting complementary colors that harmonize the cabinetry and countertops with the rest of your kitchen. For example, if your décor features earth tones like olive green and mahogany, the go-to option to retain a sense of unity would be to paint your kitchen island in warm shades like beige, brown, soft grey or sage green. However, if you are looking for a more straightforward method the best option is to follow a neutral palette known for its versatility and timelessness. Similarly, wooden tones are easy to corporate in any design and they bring about an organic element and texture to your kitchen.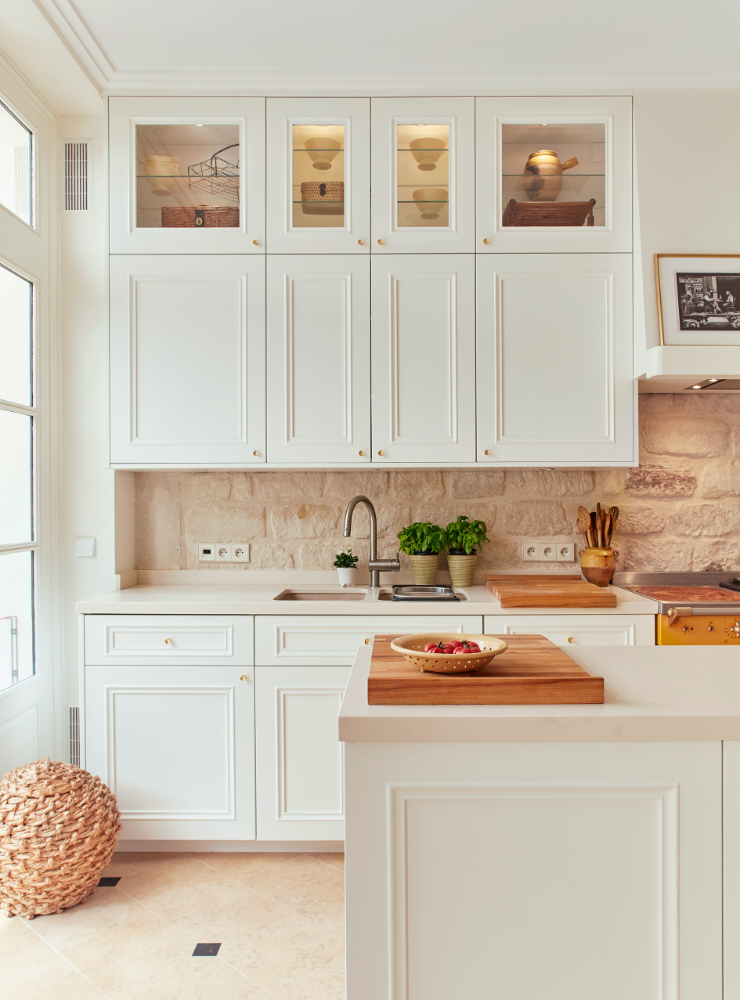 Adding a decorative touch
As mentioned above, a kitchen island is not only practical and function-based but it also introduces an aesthetic element. What better way to enhance this visual appeal than by incorporating a decorative feature that complements the décor of your kitchen island and its surroundings. For example, you can add a pendant light that not only provides task lighting but also a stylish impression. The options are endless, from delicate glass chandeliers to minimalist pendants or horizontal lightings; you can select the best option that reinforces the overall style of your kitchen.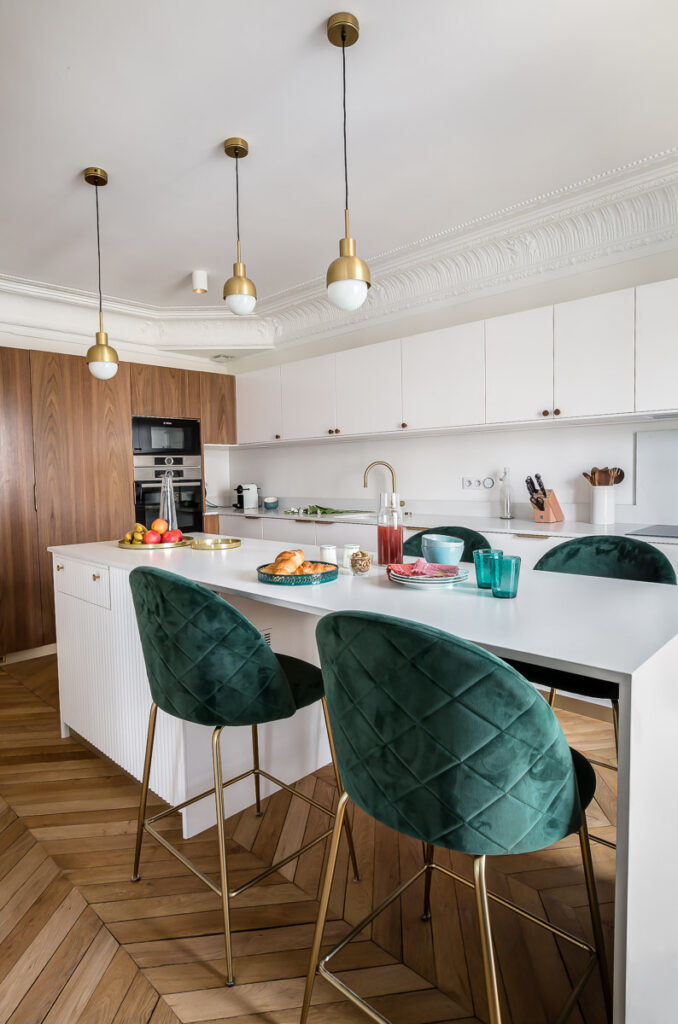 Another option is to place artwork or mirrors directly above the island to create a focal point that reflects your own tastes. This also leaves room for some greenery such as a potter plant, fresh herbs you can use for cooking, or a vase with flowers which add a touch of freshness and color to your kitchen. Moreover, a more discrete yet impactful decorative element is the use of a backsplash behind the island which can either compliment or contrast with your selected design. This element can come in the form of tiles, a natural stone surface such as marble, or a patterned wallpaper. What this shows is that anything can serve as a decorative item as long as it falls in sync with the tone and character of your kitchen island.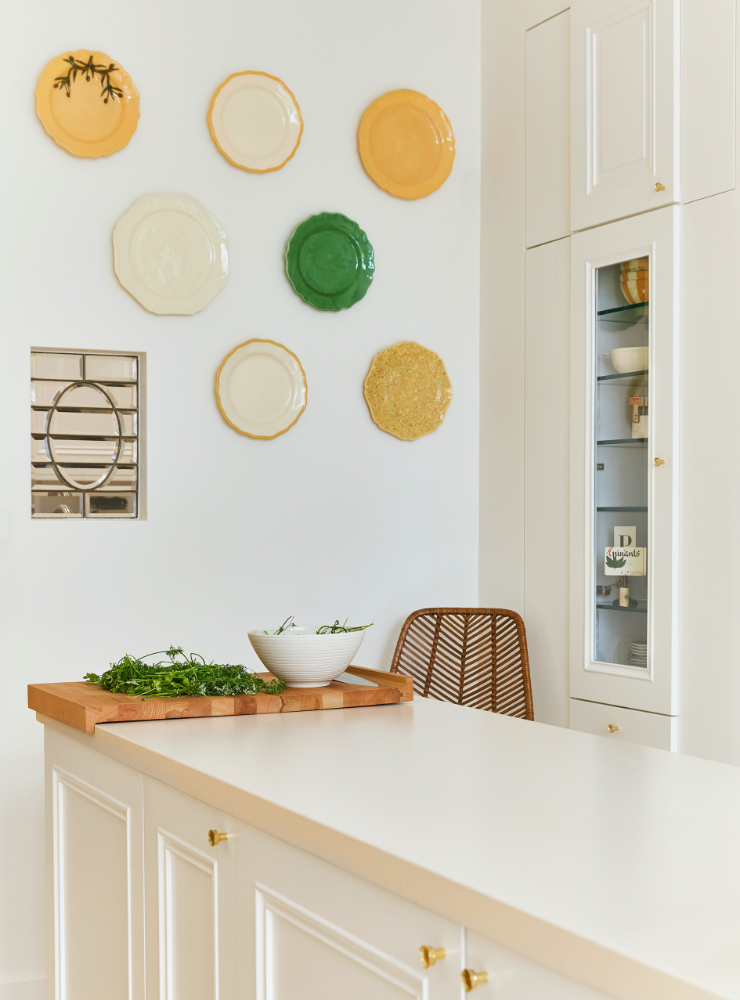 A final word
Kitchen islands may not be the ideal choice for every household, however, if you enjoy spending time creating new recipes, having conversations over a meal, or extending your breakfast hours, a kitchen island is the best place to do all of this. Whether it is for cooking, storing items, or eating, this element enhances the overall functionality of your kitchen and creates a modern and stylish stage for the creation of new memories and recipes. For this reason we hope you enjoy the process of styling your kitchen island and selecting the colors and materials that best suit your style.