"It's about creating something that reflects the residents' lifestyle and that still looks good in 20 years."- Ryan White
This is the philosophy manifested in all of Ryan White Designs projects such as the Downtown Loft for Bill Harrison's (CEO of Fifteen Minutes), a sophisticated home in Beverly Hills, a 1920's Spanish style house in Hollywood Hills and, last but not least, the Malibu Beach house. This studio also draws inspiration from the refreshing atmosphere and polychromatic waters of Los Angeles and Malibu, California where its offices are located. Families, couples and celebrities alike, seek Ryan White's innate talent to introduce the natural elements of the environment into personalized indoor spaces featuring custom-made furniture, quality materials and stylish yet practical arrangements. As a result of RWD's success and increasing popularity, the team's projects have extended to widely cosmopolitan areas such as Bel Air, Beverly Hills, Burbank and Hollywood, just to name a few.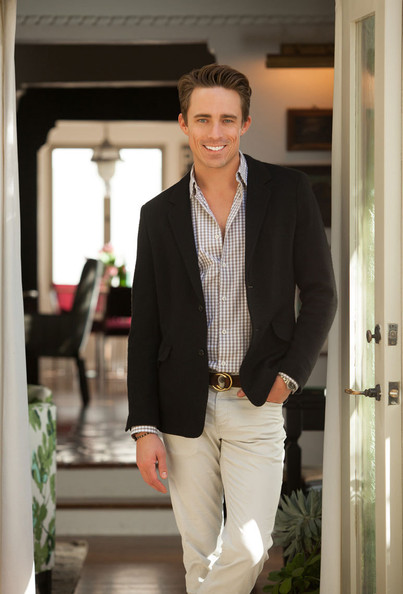 Since the creation of RWD in 2012, the modern interiors managed by the company have gained the admiration and recognition of famous publications which include Elle Decor, The Hollywood Reporter, Luxe Magazine and NBC Open House among others. In each of them Ryan White is celebrated for his entrepreneurial skills and creative vision of his work. RWD's designs treat space as a blank canvas and they have been described by the firm as a bridge which allows people to live in an artwork rather than appreciating art from afar.
"The ability of being able to live in the reality of art. A painting you can look at and you can think certain things, but a room that is well done, is livable art…I truly connected with the feeling of being able to create that and also exist in that."- Ryan White in a HuffPost interview.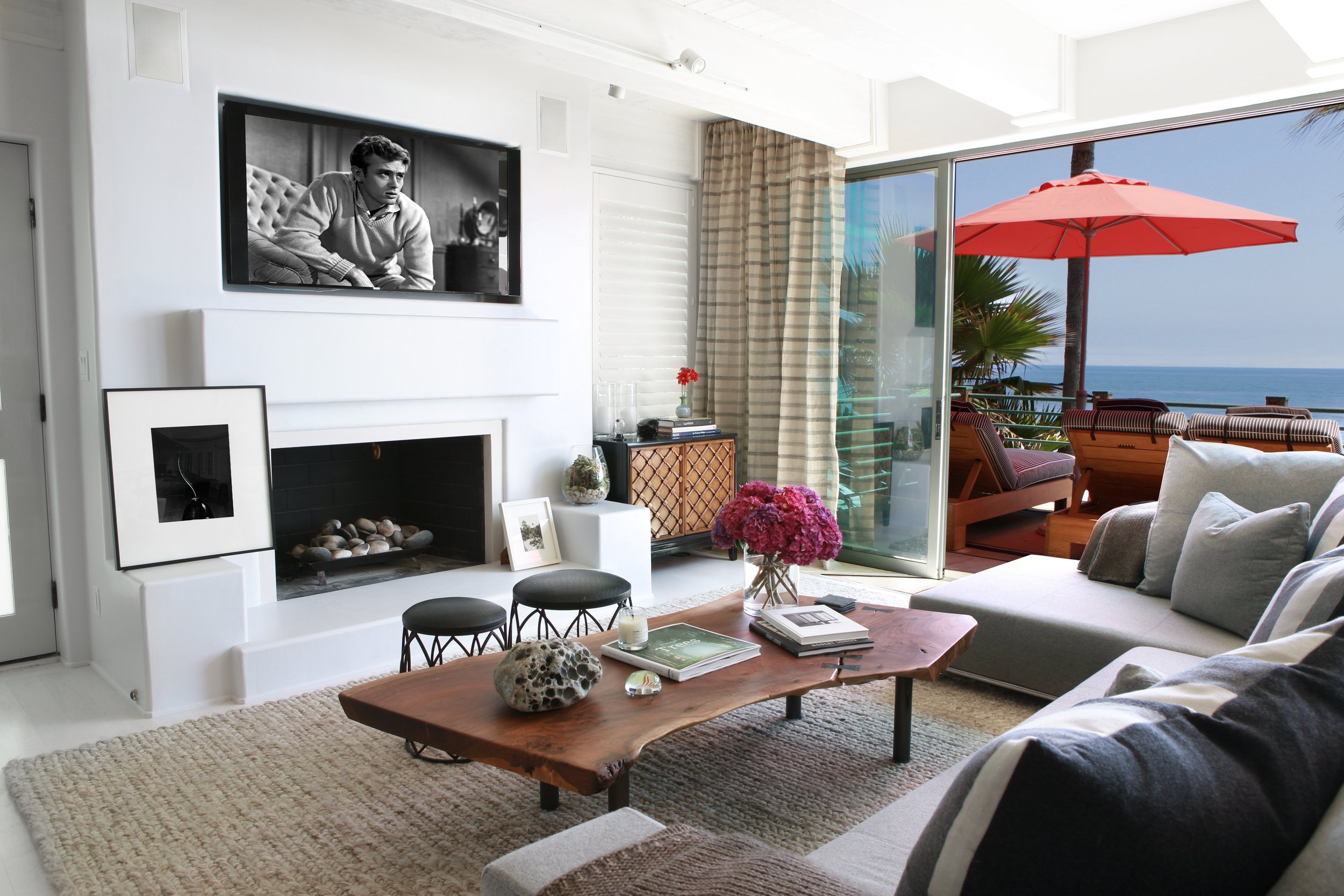 The Malibu Beach house located in a paradise spot is the ideal embodiment of a home that does not exist separately from its environment; its interiors are rooted in the organic surroundings and guided by principles of aesthetics and comfort. Let us begin our tour of the house by describing the approach taken by its designer.
Ryan White plays with placement and color, light and structure; contemplating the smallest of details to create harmonious compositions. He introduces an unexpectedly bright fuchsia tone in different key locations through the positioning of flower arrangements which immediately brighten a space.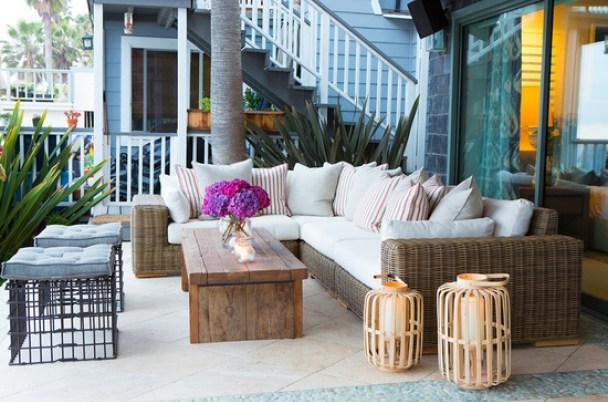 Rooms are also illuminated by bursts of yellow and blue among the neutral palette of white and grays. Such factors play into the home's casual coastal vibe which is further enhanced by extensive windows overlooking the California dreamlike beach and terraces enveloped in the ocean breeze. This is precisely the kind of experience offered by luxurious hotels and resorts for a limited amount of time; however, in this case the ephemeral moments of bliss can last a lifetime.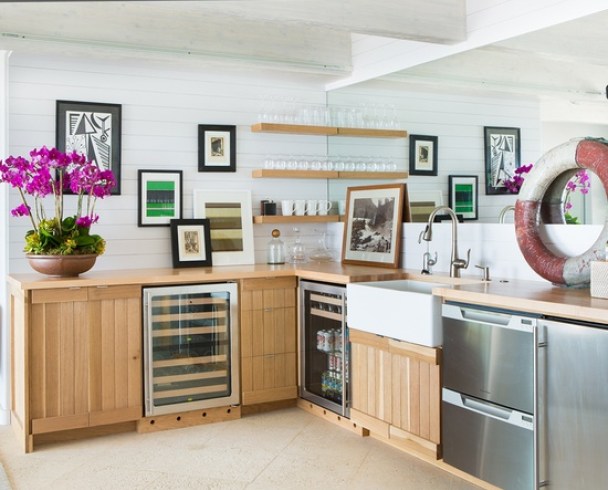 At this moment, we find ourselves standing in the living room; Ryan White's favorite section of a house. Our gaze travels over the custom wood coffee table centered between a gray cashmere sofa and the sleek white fireplace and TV display. All around us nautical elements are interwoven with modern accents: small curiosities from the ocean such as seashells, crystals and colorful rocks are exhibited in shelves besides a collection comprised of more than 700 books.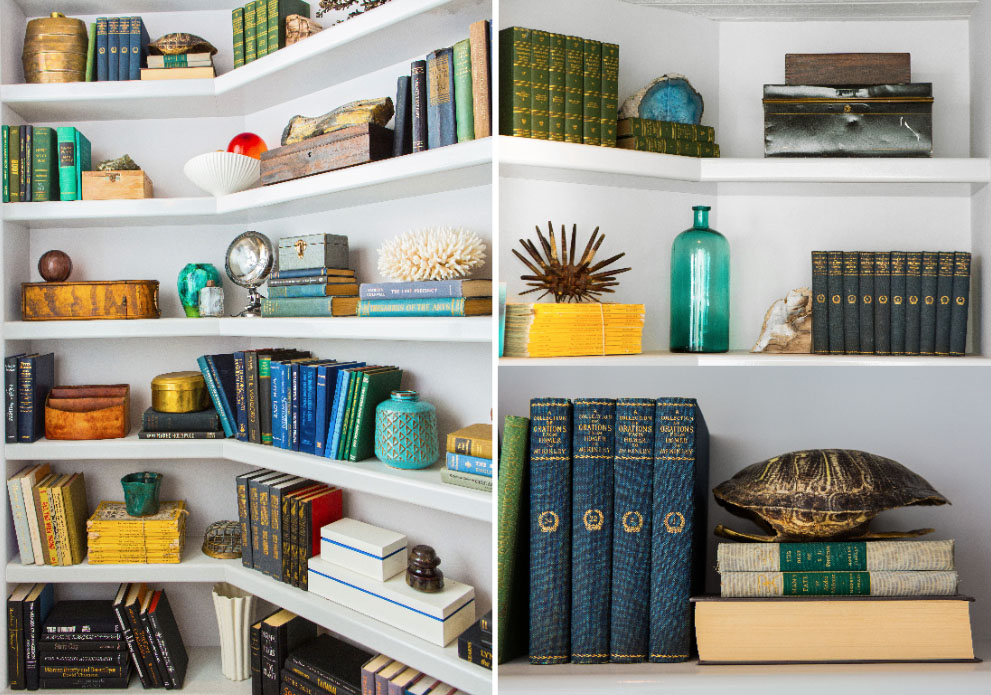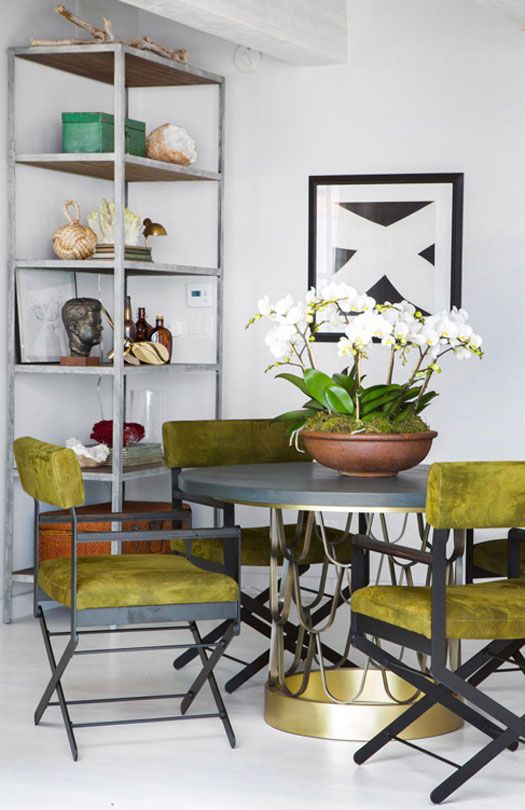 Further back we can see an elegant array of black steel chairs and brass-based table enveloped by the light entering from the sliding glass doors which grant direct access to the French-style deck. Residents can thus enjoy their morning cup of coffee as they lean back in the comfortable lounge chairs under the shade of bright red umbrellas. The outdoor area also lends itself useful for a relaxing evening among friends and family. Ryan White has arranged what looks like a natural outdoor theatre: Red seats form a half moon around a bonfire which residents can make use of to admire the show featuring the ocean's hypnotic movement and the soothing sounds of waves colliding against each other.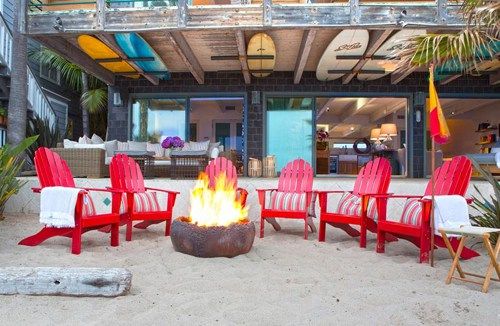 Moving back inside we come across the open-themed kitchen framed by light wooden boards, state of the art appliances and 20th century modern artwork. The picture here is clean and simple; it is based on a 'less is more' approach which focuses more on efficiency and visual clarity rather than the display of extravagant accessories. The working space is, likewise, constructed to meet a specific function and enhance productivity instead of relying primarily on aesthetics. In this case the furniture adopts a secondary role as one's attention is instead directed towards the view that lies ahead. Two matching sets of desks are positioned directly in front of the windows overlooking the coastline; all distractions are removed, leaving behind only the indispensable.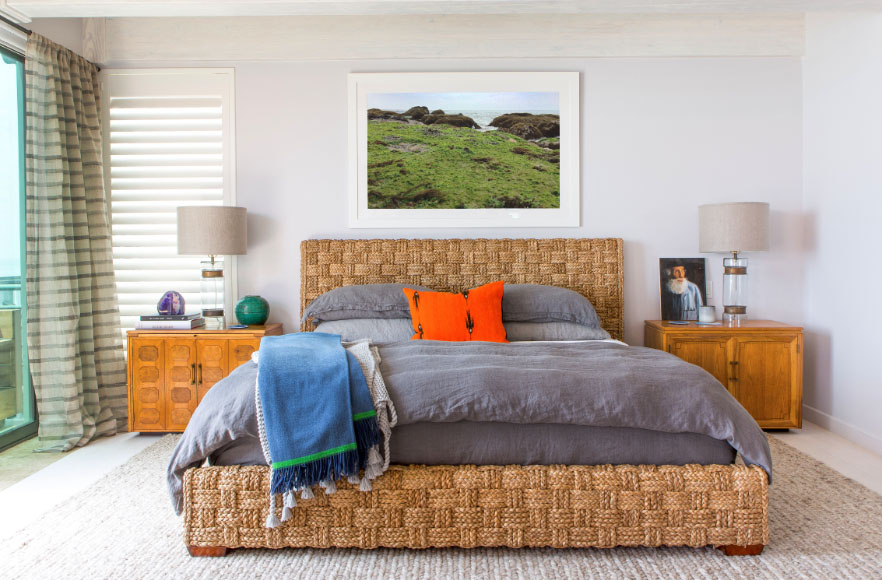 Our tour now comes to an end with the description of the last section of this Malibu beach house: the bedrooms. Both are organized similarly, showcasing a large bed positioned at the very center between two side tables; each featuring parallel arrangements. To highlight the vertical composition a single artwork is placed above the headboard, directing our gaze to the room's central spot. Like the rest of the house, the colors used here are vibrant without appearing noisy: orange compliments gray and yellow is combined with different shades of blue. This is the very definition of a balance formed by favorable contrasts.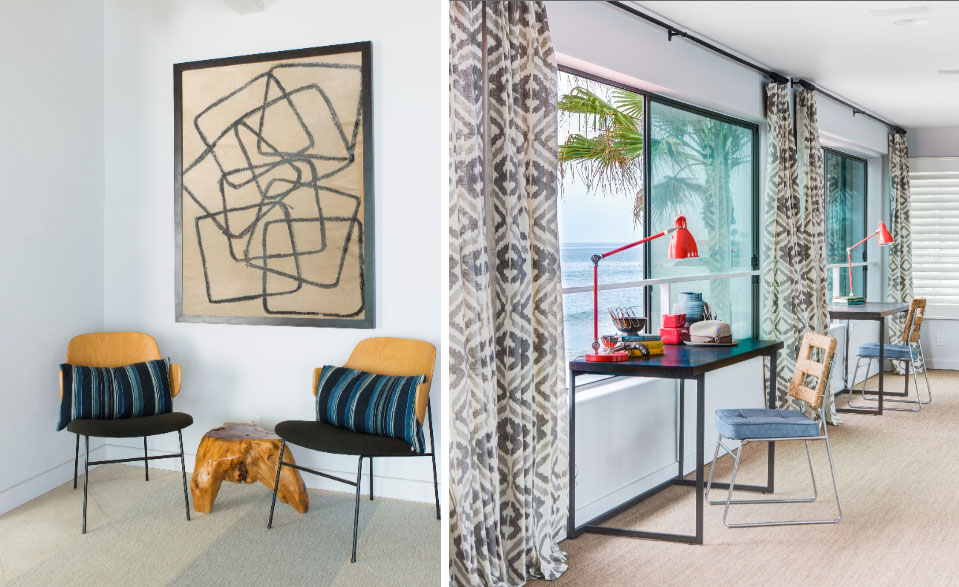 Ryan White has translated the captivating magic of an orchestra into the design for the Malibu beach house. All elements have been carefully selected, polished and arranged before the final unveiling of the grand composition.
"A room should feel like a symphony. There should be multiple layers that evoke all your senses at once." -Ryan White