Miami is home to some of the most brilliant and innovative teams of designers in the United States and in several cases their fame has even crossed the national boundaries. Take a look at their work which today shapes many of the city's interiors and you will understand why their talent is so coveted. The Jade Signature, Luxe Waterfront Condo, Brickell City Centre and Coconut Grove are only a few examples of the architectural developments which enfold a variety of treasures developed by distinguished figures in the domain of interior design. Unlike the works seen at museums, the projects housed in these edifices connect with the lifestyle of residents and they reflect a sense of permanence tied with the future as opposed to remaining ingrained in the past.
For those who are not content with simply admiring such workmanship from afar, there is the possibility of bringing it even closer without having to leave the comfort of one's home or office. The NMR Design Group, DKOR, Guimar Urbina Interiors, Decorators Unlimited, and Design Solutions are five first-rate design firms to rely on for the remarkable transformation of spaces. In hopes of facilitating your choice we provide a concise description of several of the attributes which earn them the position as rightful guides for the creation of unique interiors.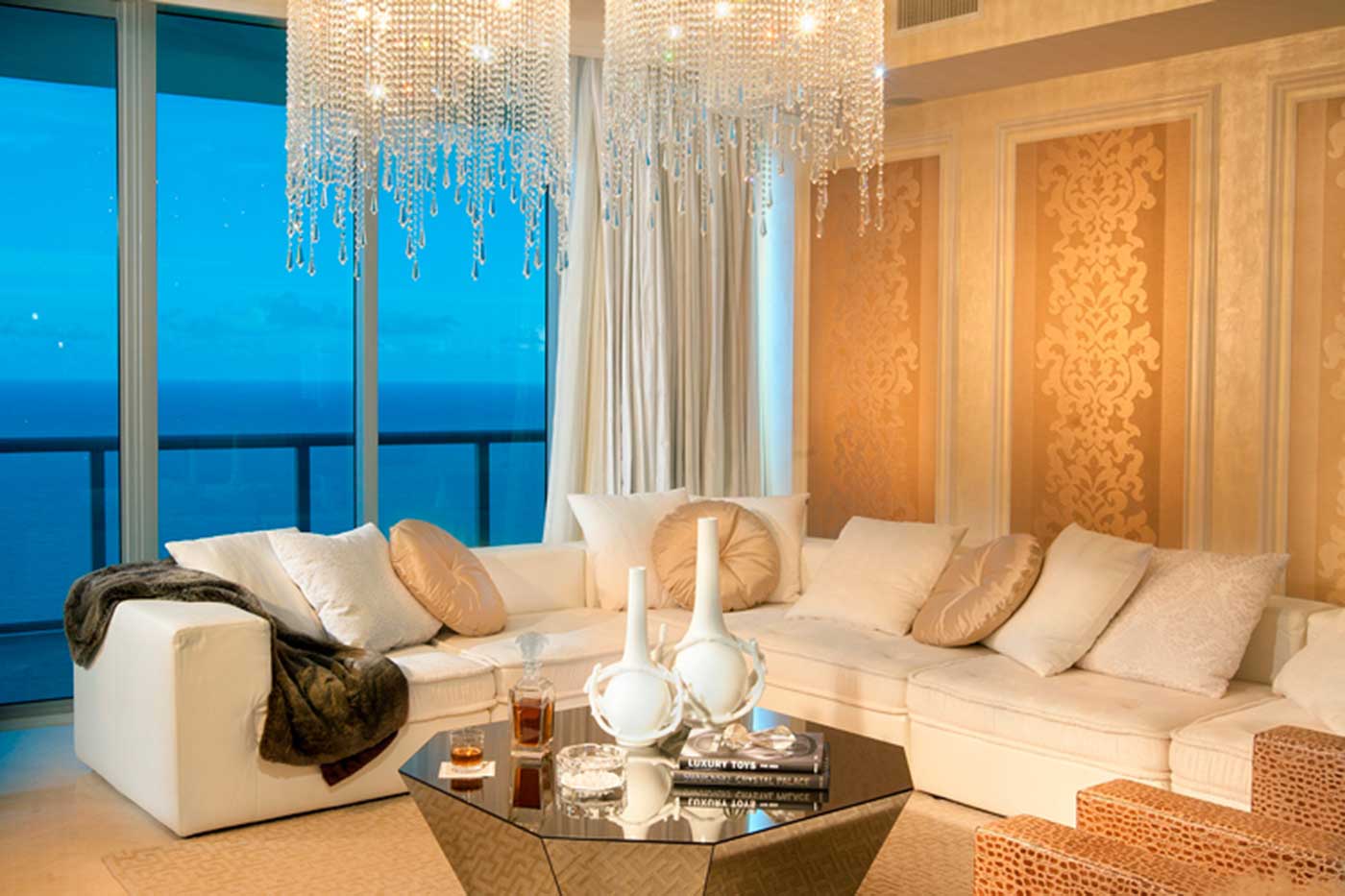 NMR Design Group
From residential to commercial developments, the NMR Design Group has provided quality interior design since 2003 in numerous areas of Miami, including Bay Harbour, Coconut Grove, Fisher Island, Miami Beach and Palmetto Bay among others. This family-owned business is operated by its founder, Nina M. Ramirez and her brother, Juan Carlos who holds the position current partner of the NMR Design Group LLC. The siblings' combined specializations in commercial, interior and residential design, sales and business development, customer service, and personnel management have served as the company's backbone.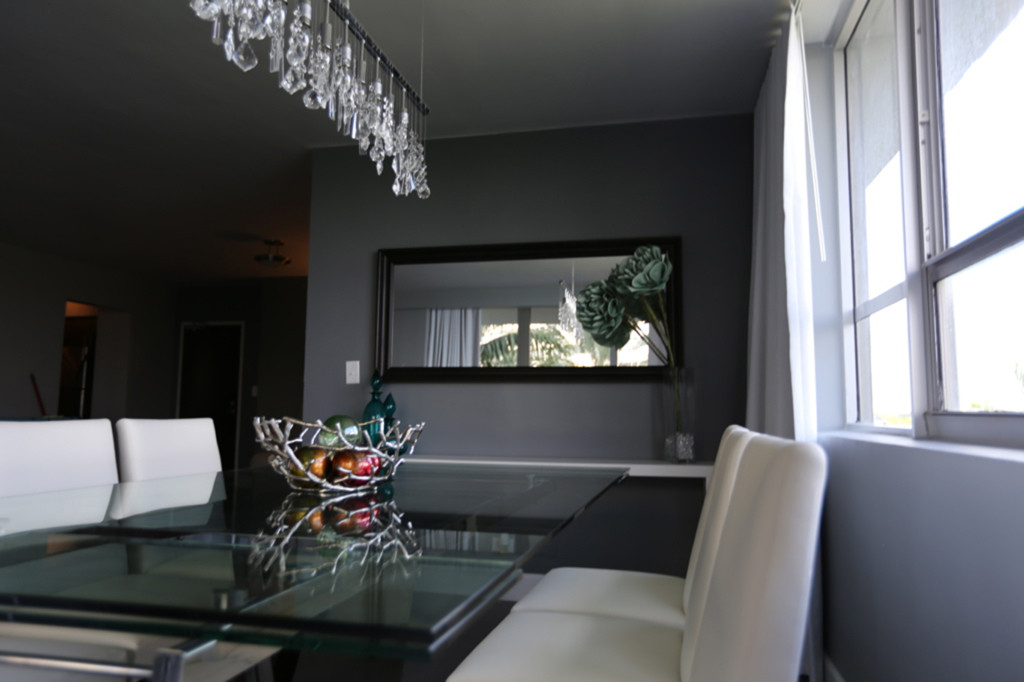 This firm works with architecture companies, interior designers, builders and developers by offering services beyond the scope of interior design. NMR also provides architectural assistance with redlines, Autocad, ID and DD drawings, and 3D renderings just to name a few of its services. The team has shaped residences such as an elegant condo at Flamingo Towers in South beach and two 1500 Ocean Drive residences, including a penthouse. An example of its more ore accessible projects includes the South Beach restaurant, The Lobster Shack, featuring a rustic nautical décor. With such creations the NMR Design Group has earned the Houzz Best in Service Award and the Miami Beach Chamber Better Beaches Award as Innovative Designer in 2018.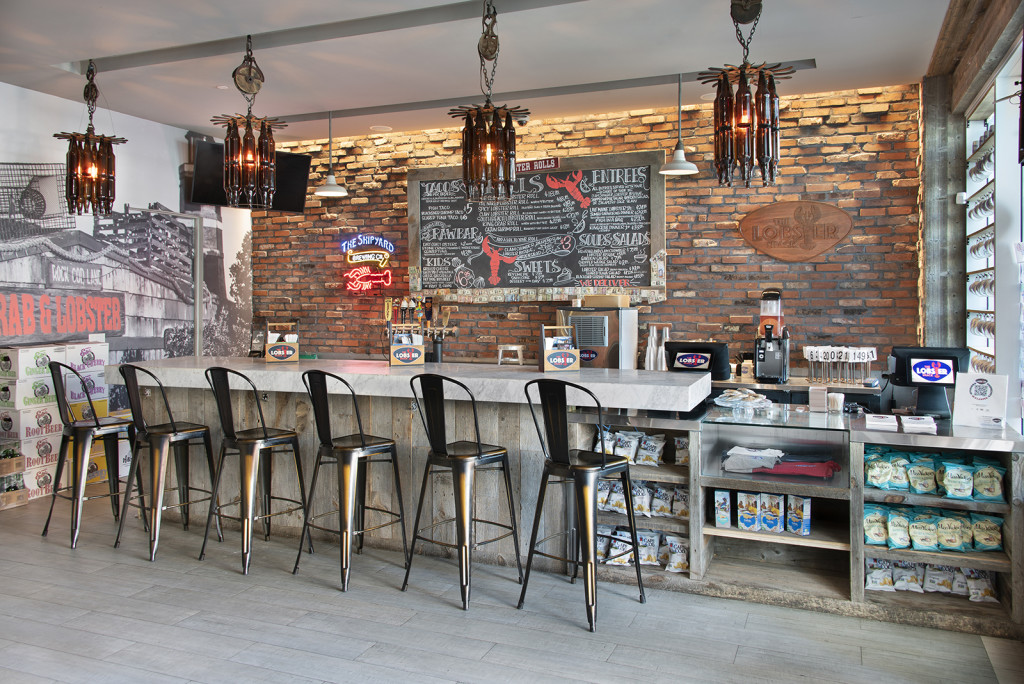 DKOR
Admirers of sophisticated and monochromatic design will find common ground with DKOR's approach to interiors. The company's designs are fixed on a single style; every project is conceived with the individual needs and interests of clients and the final product aims to reflect a person's own style rather than focusing on leaving the firm's imprint. Under the care of its founder and Principal, Ivonne Ronderos, the company has evolved to become an SBID International Design Award Finalist, tile design winner of the Coverings Installation & Design award and 2016 Ceramics of Italy award, as well as a recognized Top Interior Designer by the Ocean Home magazine.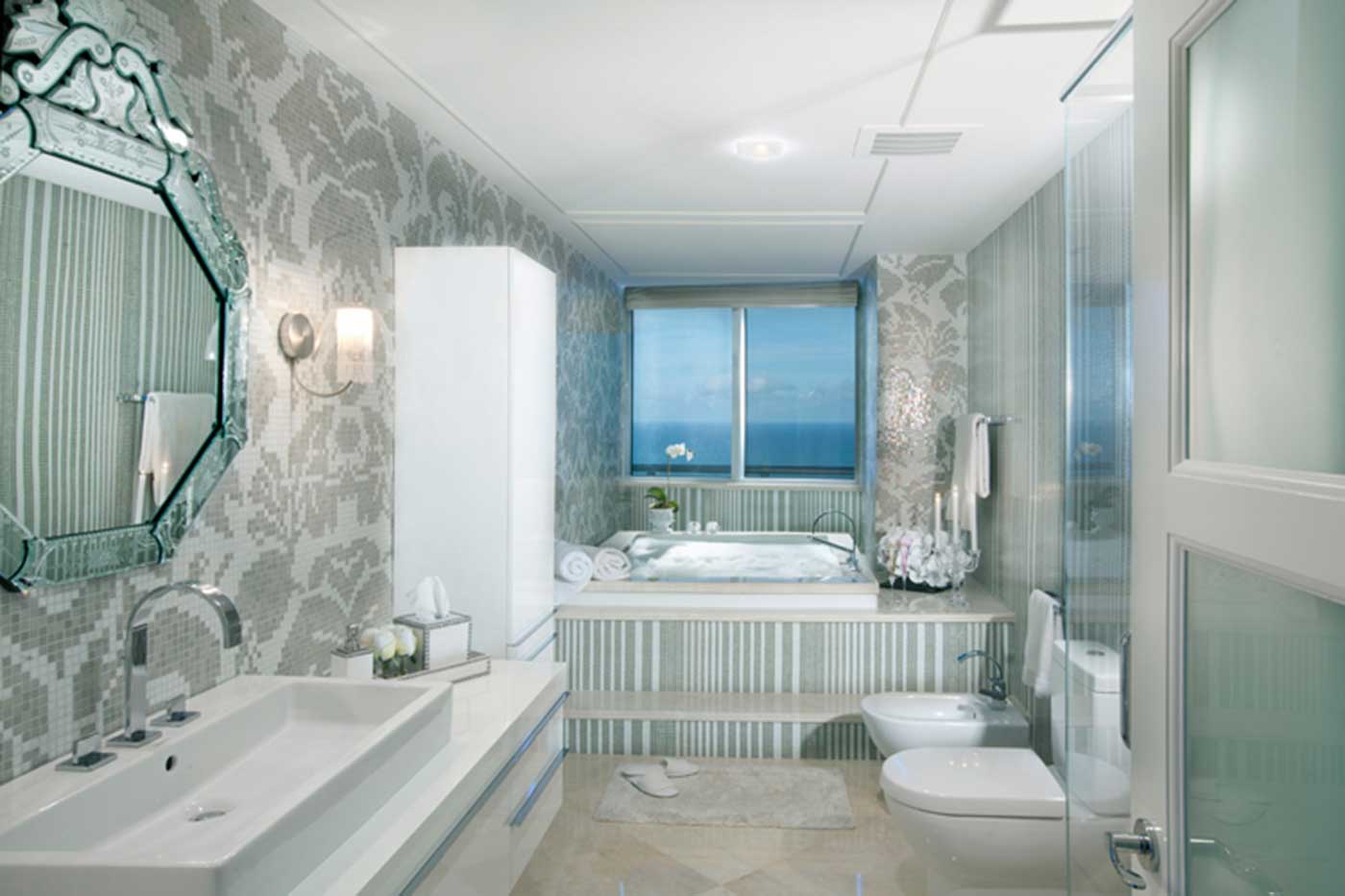 Since 2004 DKOR Interiors has dedicated to the bedroom design and space planning of residences in prestigious developments such as the Jade Signature building featuring a 4,346-square-foot condo inspired by the beach views and the modern Luxe Waterfront Condo located in the Muse Residences. Two projects under current development are a modern Asian penthouse and a Mexican home in the San Pedro Garza neighborhood in Monterrey, Mexico. The first example draws elements from the earth to create a sense of completion while the second aims to bring balance through the use of natural materials and contrasting textures. Both works are examples of DKOR's dynamic and innovative character and its capacity to adapt to each person's style.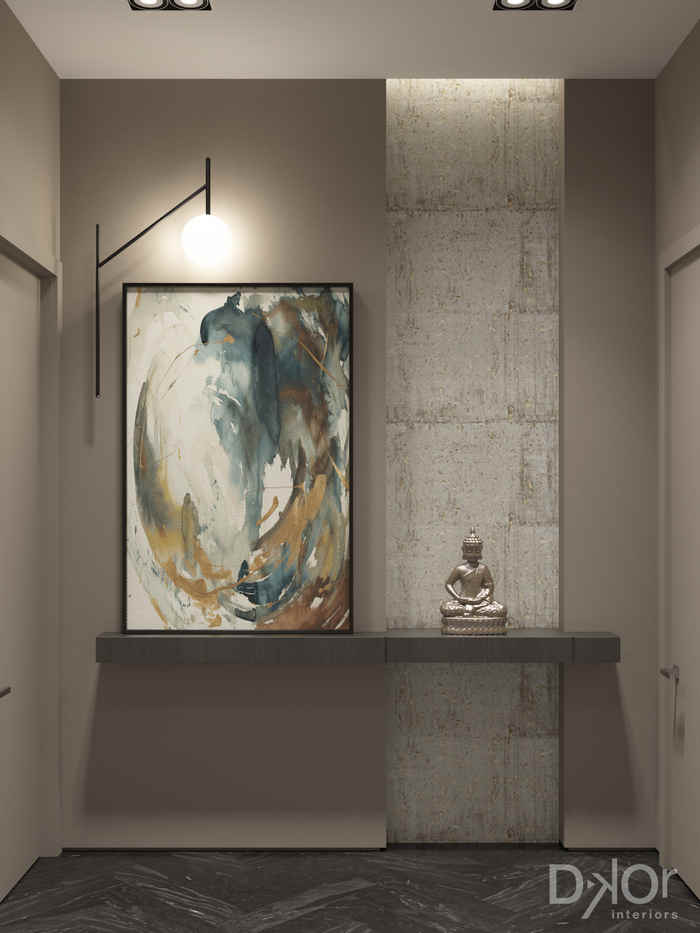 Guimar Urbina Interiors
If you have ever wanted to experience working with an internationally acclaimed designer, Guimar Urbina will provide this opportunity. As the head designer and creator of a high-end interior design firm, the value of her work in commercial and residential developments in the United States, Colombia and Venezuela has been widely recognized and promoted through programs such as Miami's Home Design & Remodeling Show and HGTV. Even before the creation of the Guimar Urbina Interiors company in 2017, Urbina as already involved in the design, architecture and supervision process through her previous firm, KIS, developed in 2009.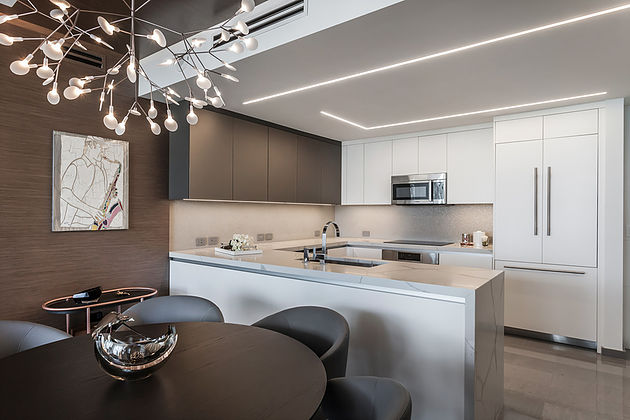 With creations dispersed across different areas like Coral Gables, Miami Downtown, Brickell, South Beach, Sunny Isles and Boca Raton, it is a challenge to illustrate Guimar's contributions to each one's interiors. However, the few that will be mentioned can be said to be rightful representations of the studio's philosophy. One relies on lighting and the other on style but both look beyond a room's visible elements to focus mainly on its atmosphere. The Warshaw Residence at The Rise in the recently developed Brickell City Centre employs recessed lights, LED strips and accent lighting to endow the kitchen, living room and bedroom with character while Key Biscayne's Ocean Drive Residence was redesigned following a more contemporary fashion.
"The success of art in decor is about properly working with the "What"- the art itself, "Where"- its location, and the "How"- the presentation."- Guimar Urbina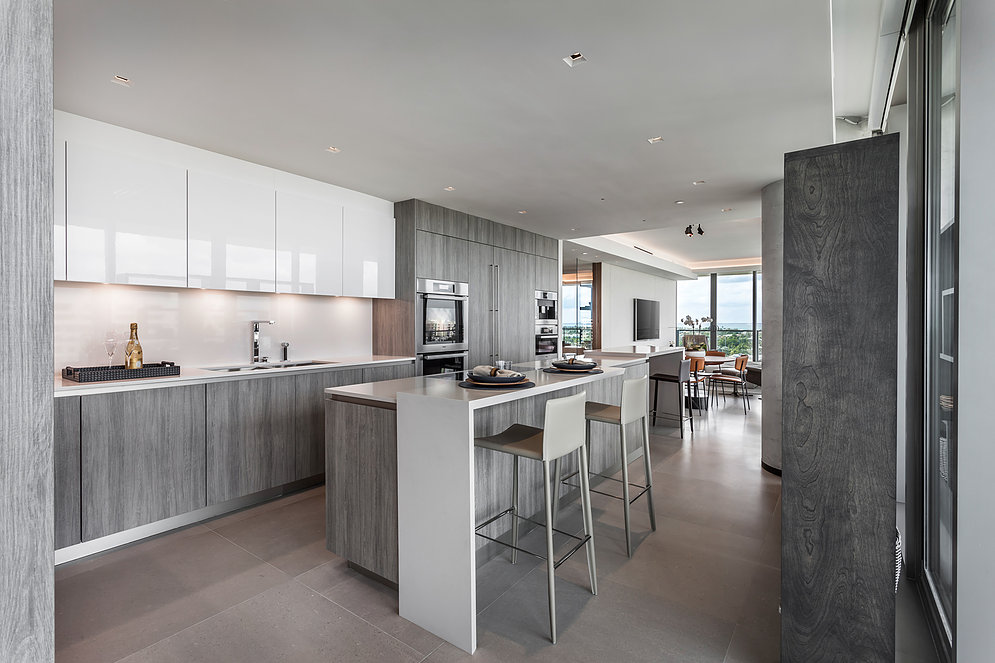 Decorators Unlimited
The city of Palm Beach Gardens overflows with luxury services, recreational activities and most importantly, business potential. It is in such an environment that Decorators Unlimited, led by Bob Martin, has been able to thrive since its establishment in 1985. Today, it is recognized as a Professional Member of ASID, FABA and AIA, and it can boast with having received the 2016 Best of Houzz Award for Excellent Service. This firm relies on more than the creativity of experienced designers; with a team of 70 talented people, a two-story resource library, three-story design warehouse and computer-aided design (CAD) architecture department, Decorators Unlimited grants all clients a thorough, first-rate service. In addition, its luxury boutique, DU Home, showcases a variety of furniture, accents and accessories that can be integrated into each home if they adhere to customers' wishes.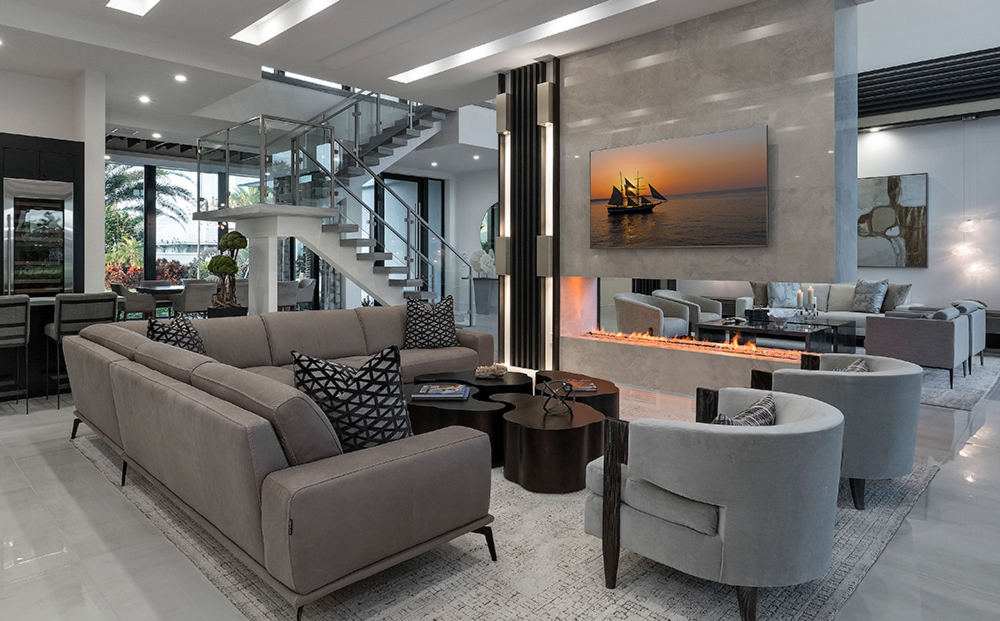 In the South of Florida the work of Decorators Unlimited has spread through Palm Beach, Boca Raton, Jupiter Island, Delray Beach and multiple other key spots. Its influence over people's lifestyles, however, has traveled even further to the California coastline, Colorado, the Caribbean and the Cayman Islands. Two of the company's contemporary designs are the Boca Raton home comprised of bright interiors with neutral tones, delicate lines and wooden details that transmit a sense of calm, and the Cayman Island project which introduces coastal elements to the spacious rooms with high ceilings, extensive windows, wooden floor and creamy white walls. Part of the allure held by Decorators Unlimited resides precisely in the firm's ability to merge interiors with their surroundings to produce a design in tune with the natural environment.
Design Solutions
For 15 years Design Solutions, has been in charge of guiding the public through the complex development process that amounts to the creation of unique interiors. Under the leadership of its President, Luciana Fragali, and with the support of 12 experts, the company provides an extensive array of services which range from budget development and management, concept creation, and design development to quality and schedule control, project logistics, and construction supervision. Members of the team also collaborate with third parties such as contractors, subcontractors, builders and architects who play a key role in the design of particular spaces. Design Solutions' final products form part of residences in Bal Harbour, Bay Harbor Islands, Coral Gables, Fountainbleau, Key Biscayne and Miami Beach among others.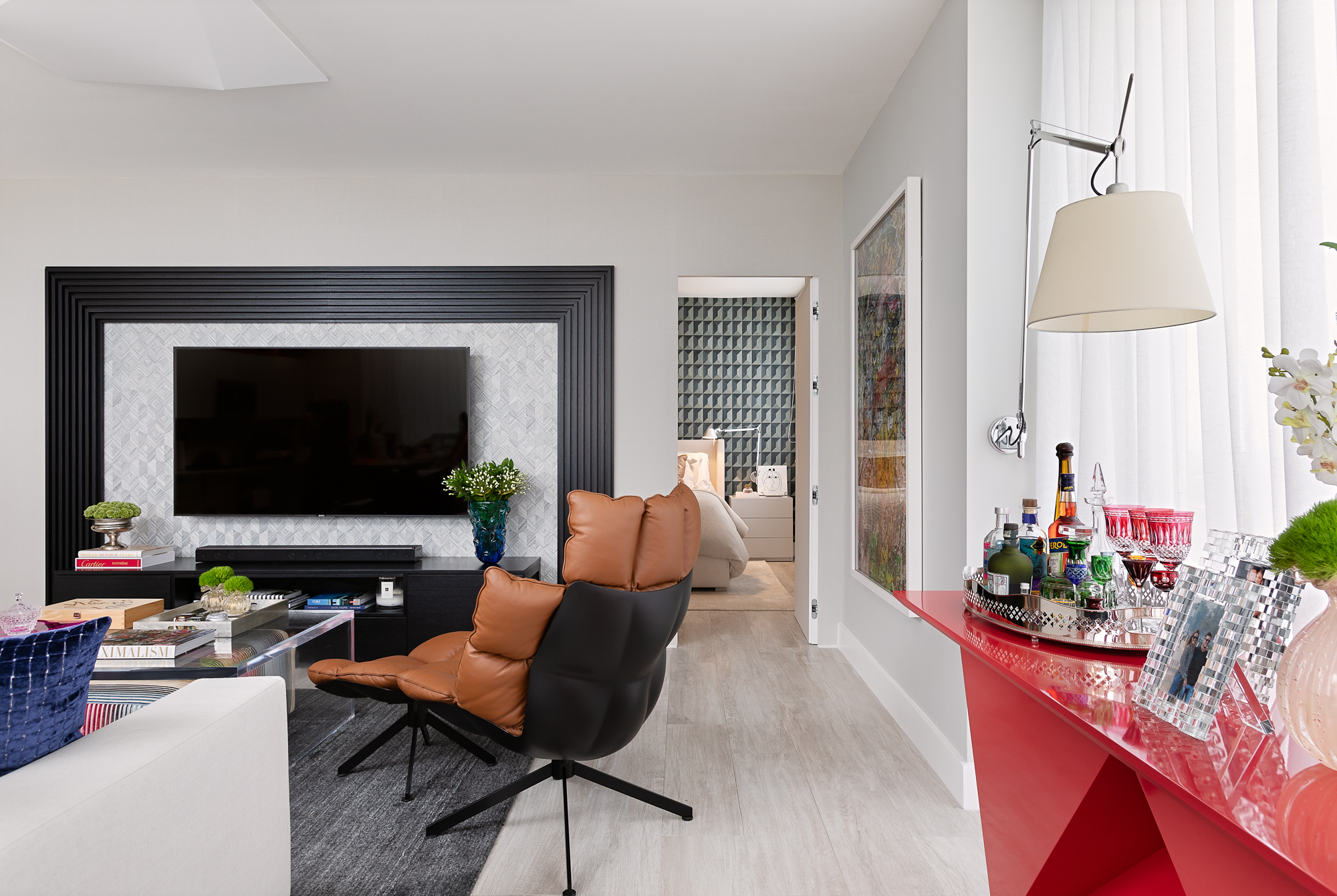 The studio demonstrates its domain over a variety of styles through its one-of-a-kind creations such as the Fendi Chateau Surfside J.S condo in which wood and marble take the spotlight as they extend across the walls and furnishings surrounded by floor-to-ceiling windows and modern furniture with soft curved angles arranged according to elongated, rectangular compositions. On the other hand, the team's involvement in the Coconut Grove residence poses as a clear example of a rustic design embedded with a contemporary touch. The predominance of white in the walls and ceiling creates a graceful contrast with the sudden pops of blue, yellow and green from the furniture and accessories that generate a lively and welcoming atmosphere, especially when paired with rustic element from the wooden floors and tropical garden.
"Above all, we take pride in what we do and believe that we must do everything in our power to honor the job we have chosen to bring 'home.'" – Design Solutions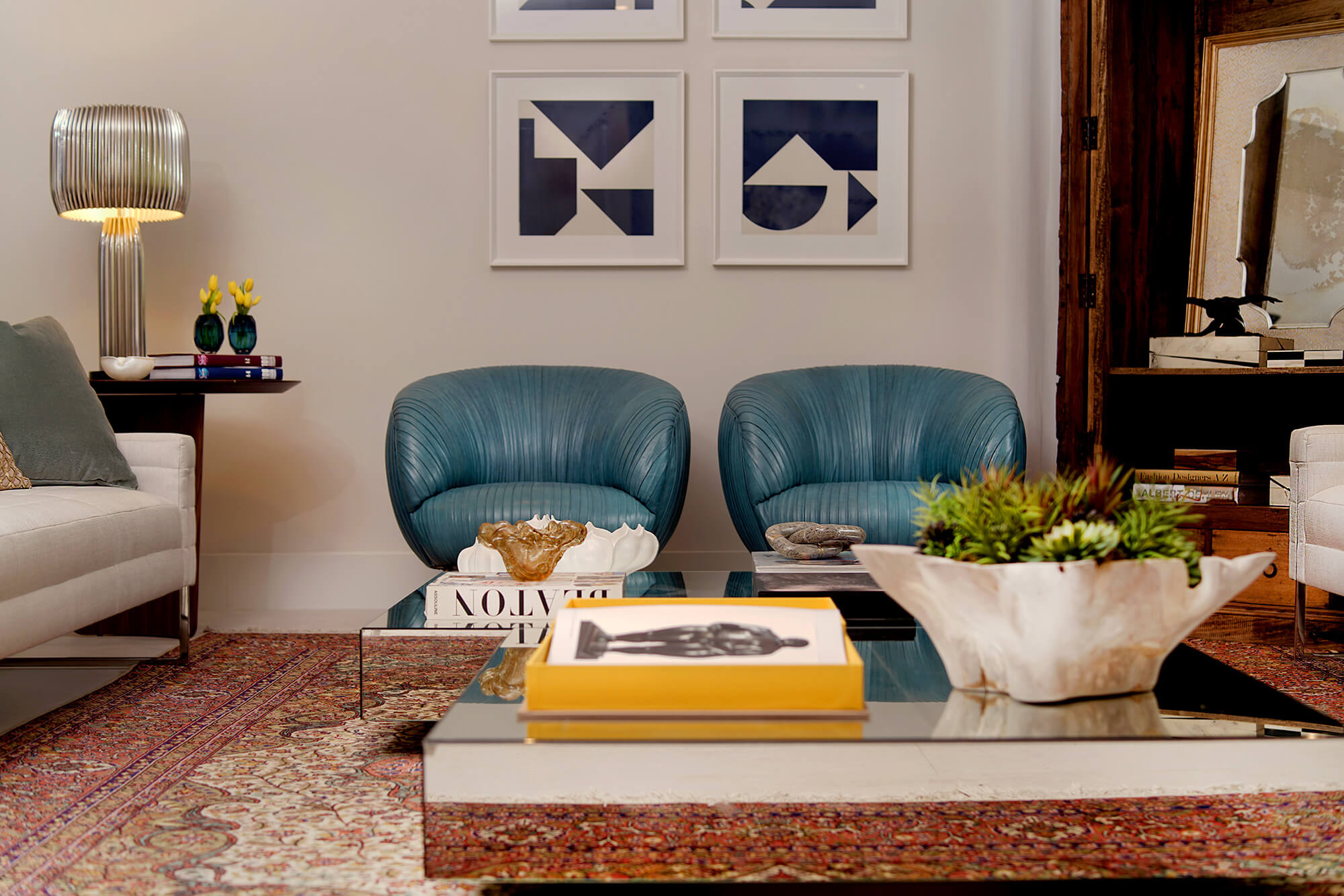 The stately buildings that rise across the streets and smaller developments in between are home to the work of select designers such as the ones aforementioned. These are the figures that are currently transforming the future of interior design and people's view of space as a window to the human identity. Which one will you chose?