Using black and white design to decorate your home can result in a variety of amazing outcomes. It can turn a simple plain space into a modern and chic room. It can fix a boring living area and turn it into a cozy and elegant environment. Clearly, a trend we'll be seeing for a long time. No need to ask why interior designers never get tired combining these two colors to create an inviting and comfortable interior decors.
The power of black and white is alive and strong in design. Both colors exude different aura and emotion. White can be cold yet when used with darker colors can make a room feel fresher, crispier, and more elegant. Black, on the other hand, is the color of sophistication and energy. When used sparingly and placed in a dominant white background, black can create environments with a charged atmosphere.
These two colors along with necessary details such as shapes, straight lines, and varying textures in decor can bring beauty and comfort in a blank room. In this article, I'm going to list the best ideas on how to decorate your room in black and white.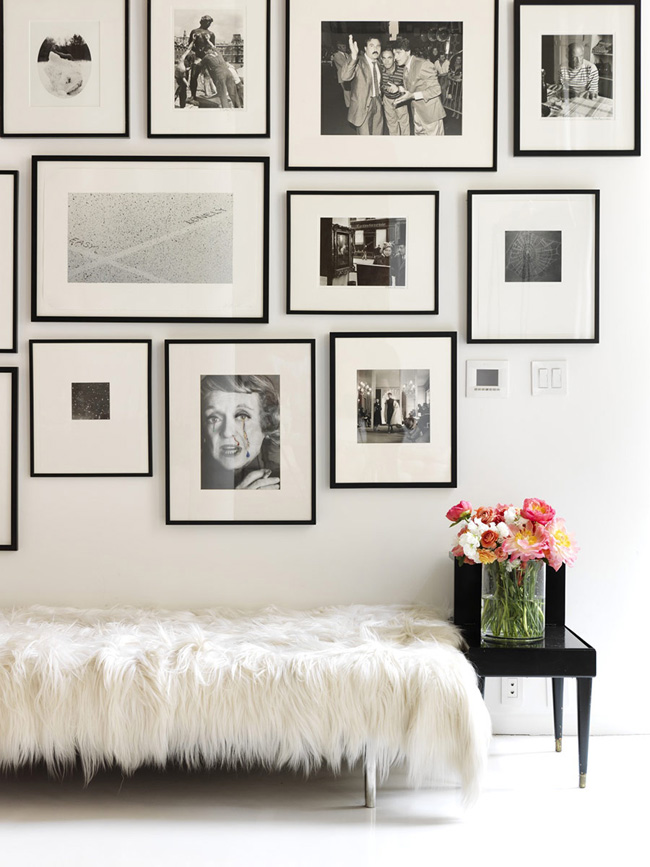 Black and White Photo Frames – Memories are meant to be displayed. Hang a major art piece with the help of monochrome black + white frames for an expensive and clean look on your wall.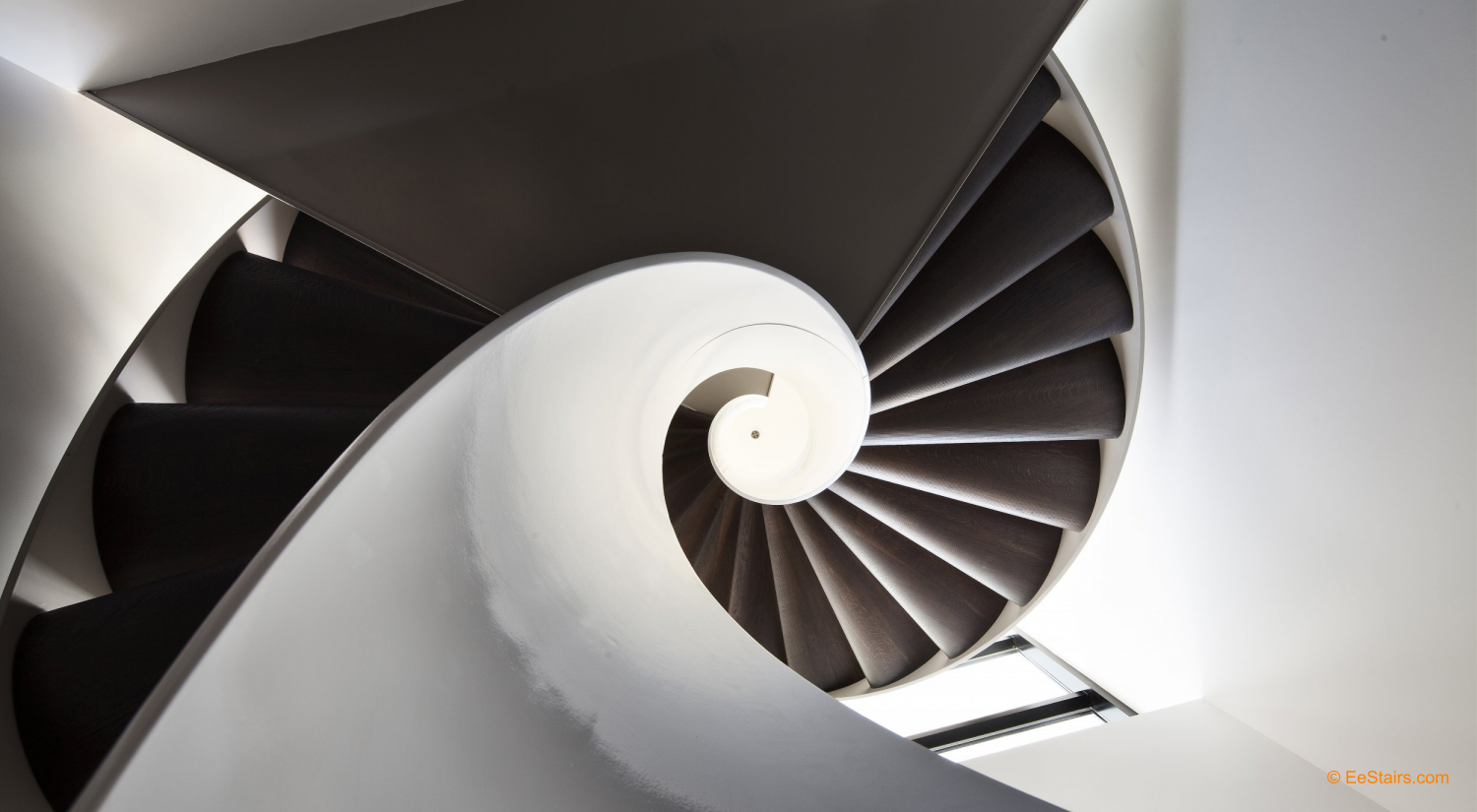 Black and White Stairs – Add a dash of boldness inside your simple abode. Change the look of your entire home by simply repainting your stairs in black and white.
Cozy White Armchair – Pick a white chair with interesting curves and a comfortable seat. Place it beside a shiny black surface and add a touch of green.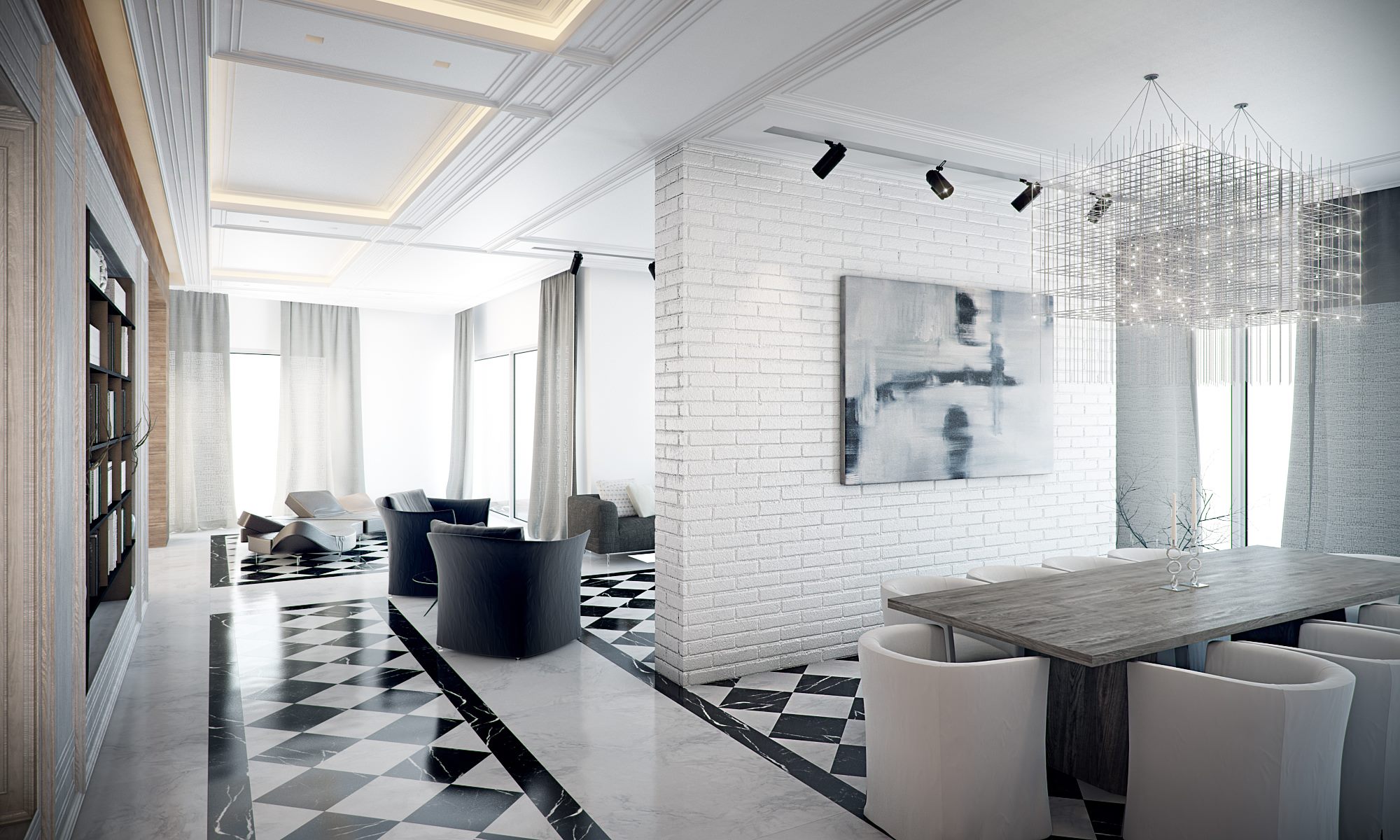 Black & White Marble Tiles – this stylish color scheme will give you 1950s diner feel. Add pops of a bright color if you want to keep the area kid-friendly.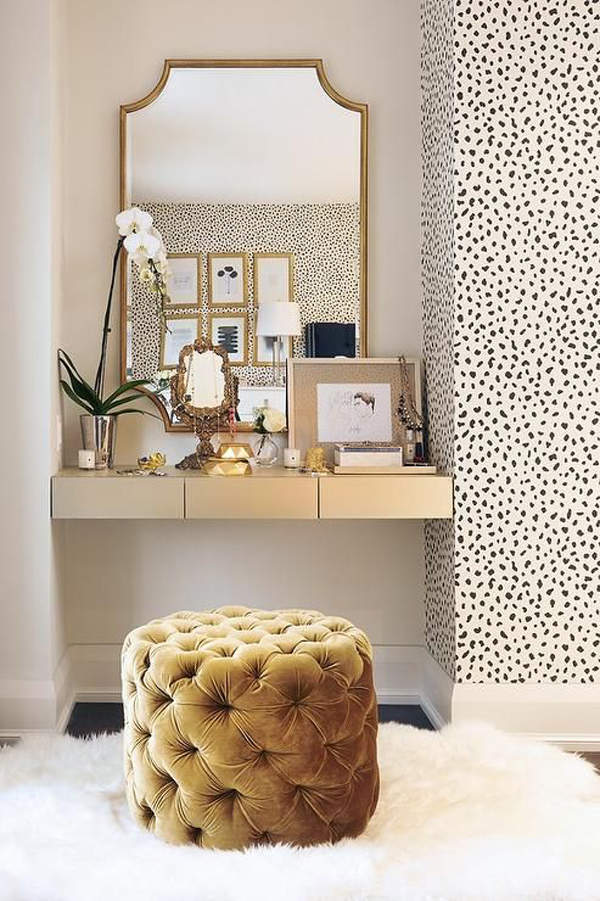 Vibrant Dalmatian Wall Prints – Fulfill your artsy dream house with these unique wall prints. This bold pattern is best combined with simple decor and details.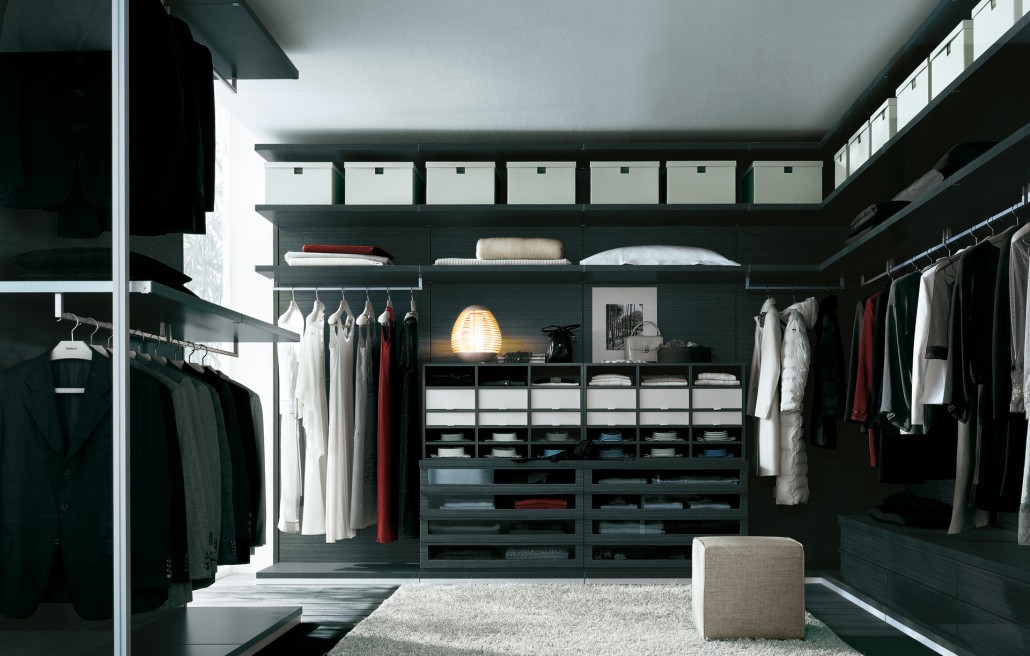 Black and White Storage – Storages often go fairly unnoticed. Solution? Swap your boring shelving for a chic multicolored black and white storage option.
White Furniture – If you're looking to create a space that's inviting and comfy; go with white. White furniture along with durable fabrics make the best family friendly areas.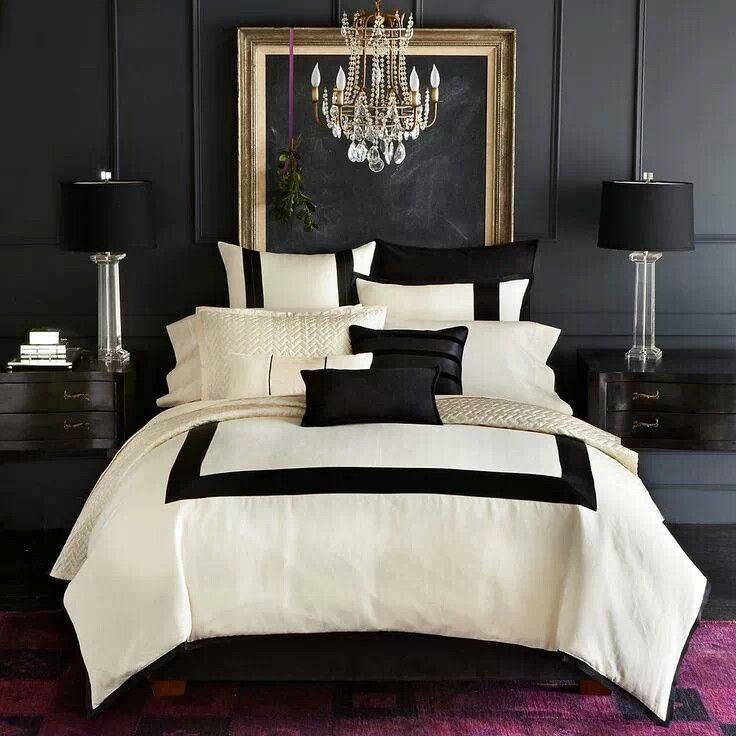 Crisp white bed linens – perfect for your sleep sanctuary. Get more texture by adding a striped black and white bed skirt and pillows + a cozy black chair.
Textured bedding – Now why not do it the other way and make your bed wear black and white striped linens.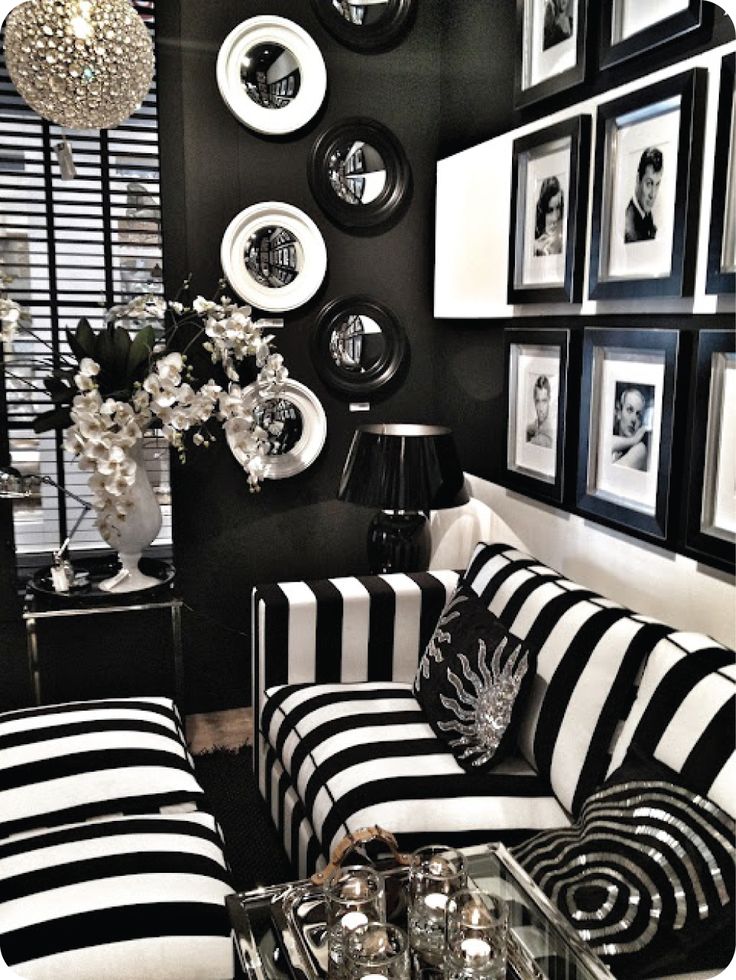 Striped black & white sofa – only invest in sofas that steal the show in your living room. With white walls and modern furniture your striped sofa can bring any room from drab to fab.
Sheer White Curtains – replace your heavy fabrics with sheer white curtains to get more light in your room. They can keep things subtle, peaceful, and sometimes more feminine.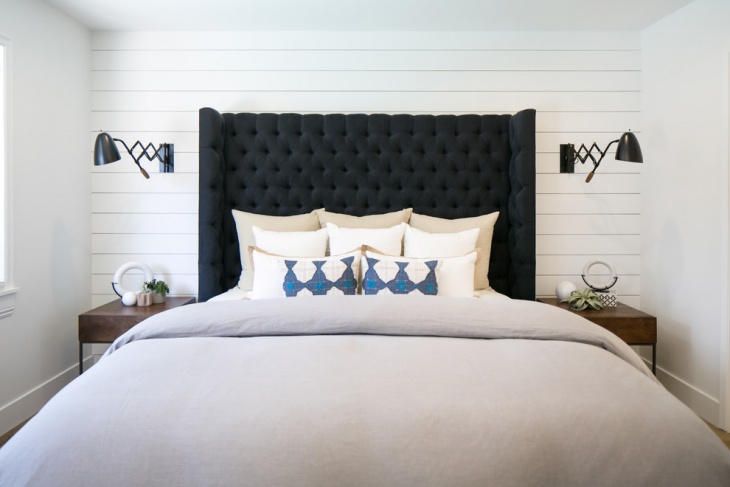 Statement headboards – against white unadorned walls, a black headboard can stand out and liven any dull bedroom. Keep the room minimally detailed and everything will look perfect.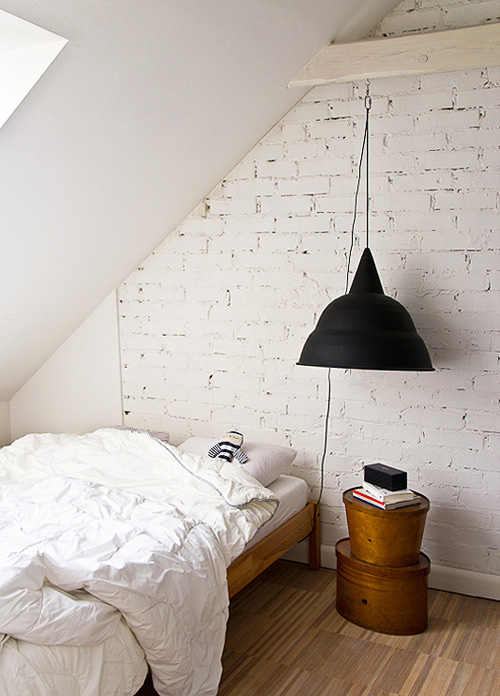 White exposed brick walls – they don't just work in posh coffee shops. They can create an inviting country style to any rustic space. Use such walls if you're going for dark sofas.
Black Cabinets – against a neutral room, black cabinets stand out effortlessly. Go antique or modern, both look luxurious either way.
Black and white marble flooring – Great for monochrome themed homes with wooden furniture and iron decors.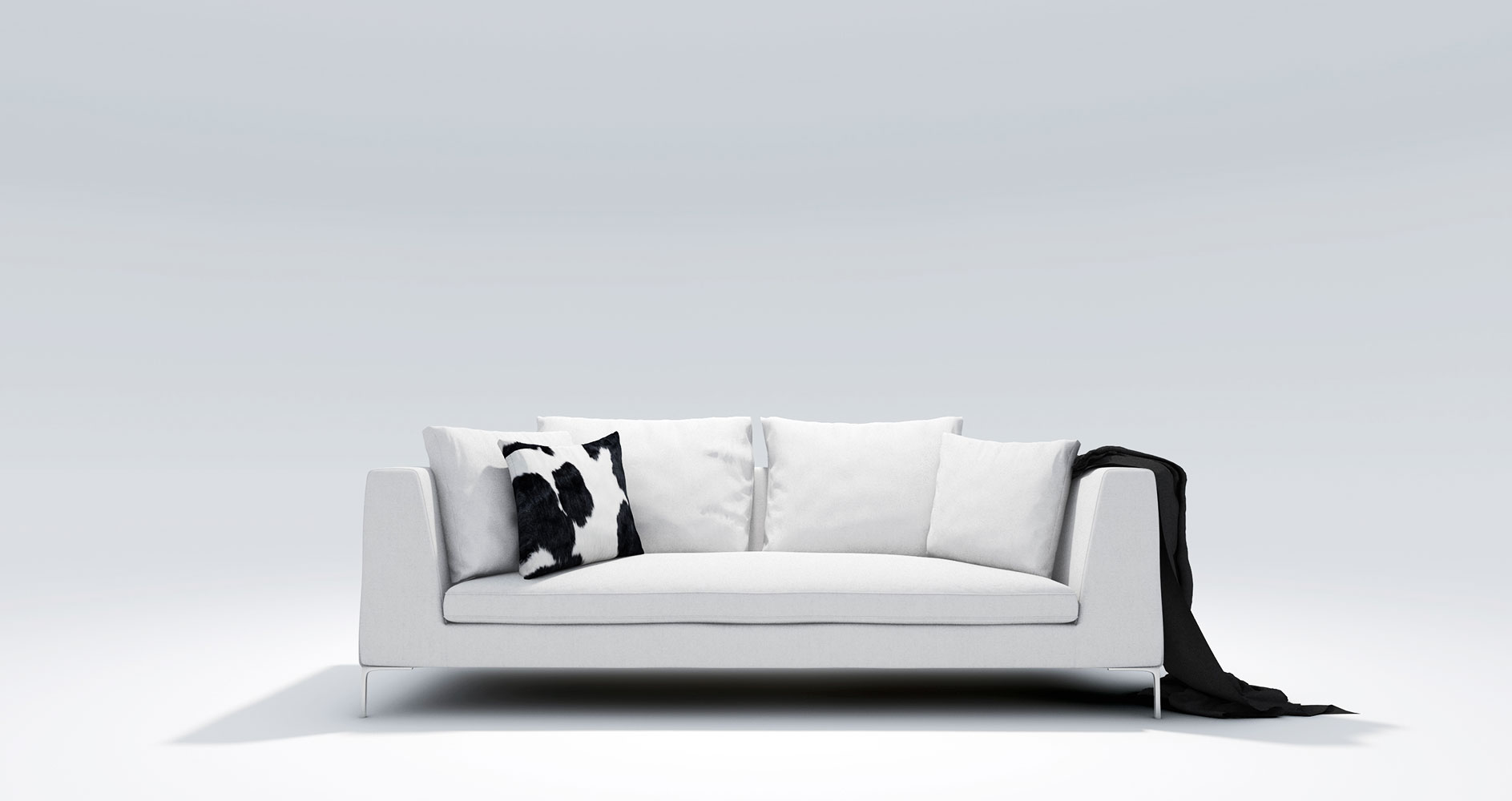 White couch – When it comes to seating, splurge and don't settle for something you won't enjoy. For a couch, go white. Whites are a true classic that will look perfect with any shiny black accent like a vase or lamp.
Black Walls – set the tone of your sleep space in dramatic black. This will help you sleep better and longer. Not fond of dark bedrooms? Light up the space with white bedding and huge windows.
Dark Flooring – for a serene and polished look. Dark flooring is mysterious as elegant looking. Pick furniture in shades of white to complement.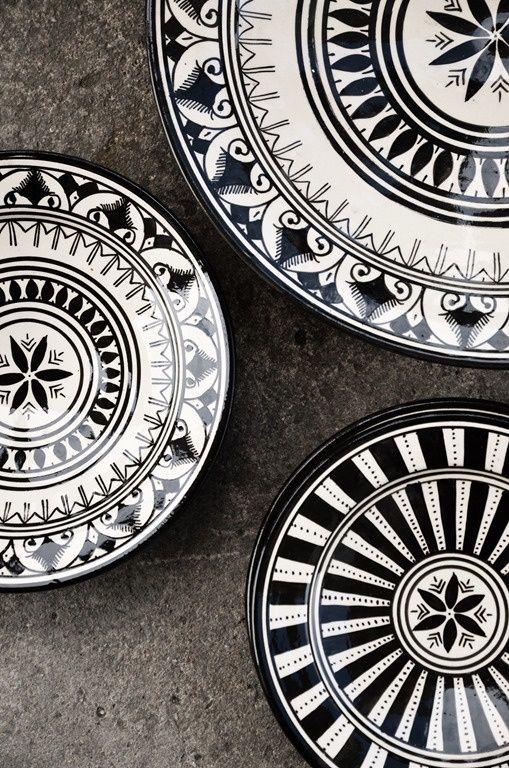 Black & White China – for a magazine design table setting, opt for white china. Complete the set by choosing table linens in black or white accent color.
Crystals and Silver Decor – these accessories will look perfect against a black and white themed interior. Crystals and silver have varying interesting textures that just complement a neutral colored background.
Massive Black Furniture – Seek out furniture that draw the eye and place them in areas where they will get attention to create an illusion of bigger space.
Black and white lighting – choose dark lighting fixtures instead of the usual bright ones. This will add charm to your space.
Monochromatic natural textures – Faux fur, hides, knitted fabrics, and baskets will look extra pretty in a dominant white space.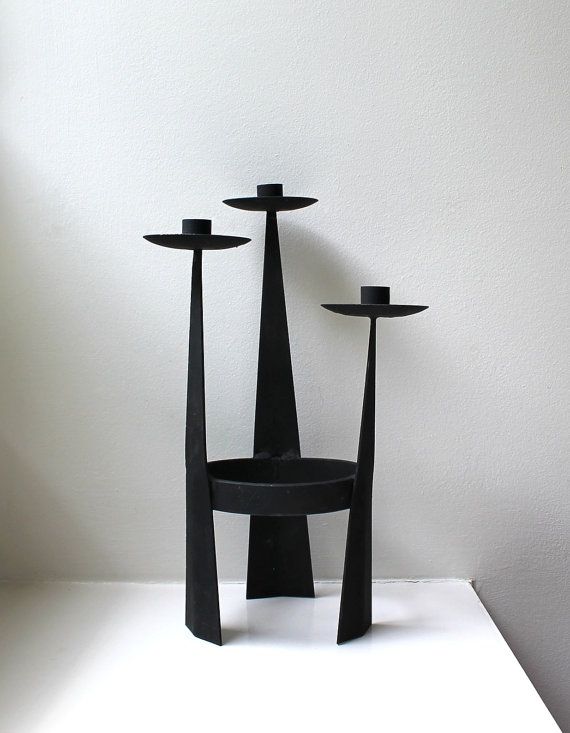 Black iron accents – candlesticks, light fixtures, and bookends in classic black against a monochromatic white or beige room will look elegant no matter how cheap you bought them for.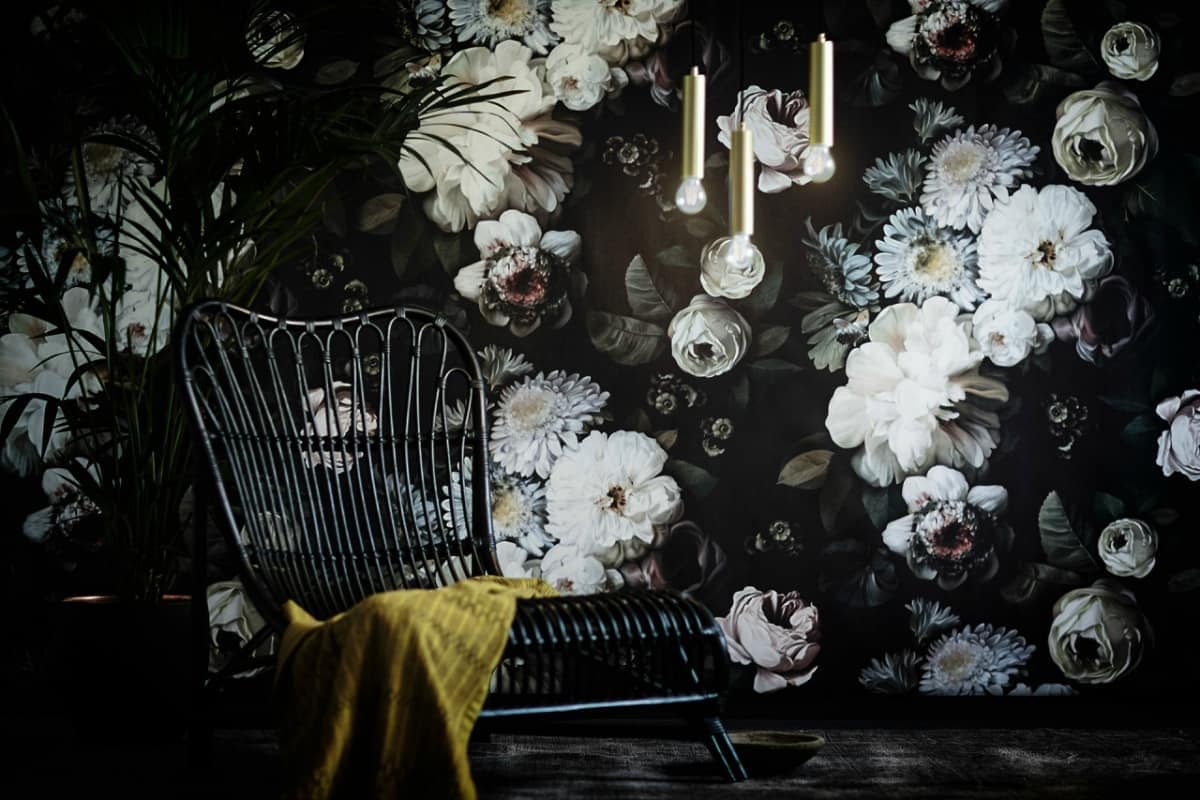 Black Floral – on white background or on large furniture or accessory brings a brighter and bolder texture in any room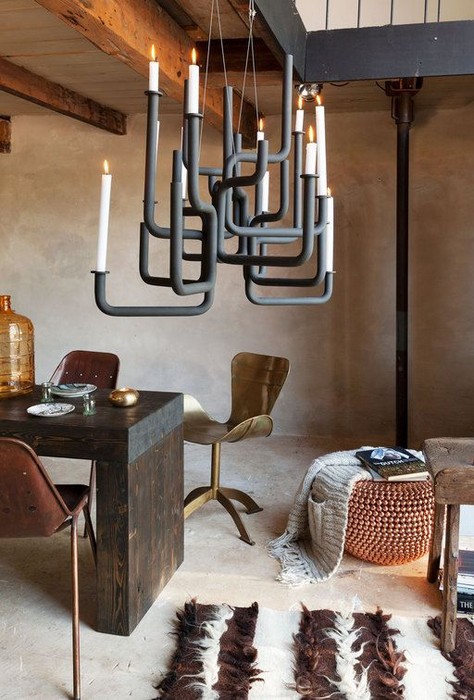 Black Chandelier – this accent will dominate any bright room. Best used for dining area, these black chandelier can be a conversation starter.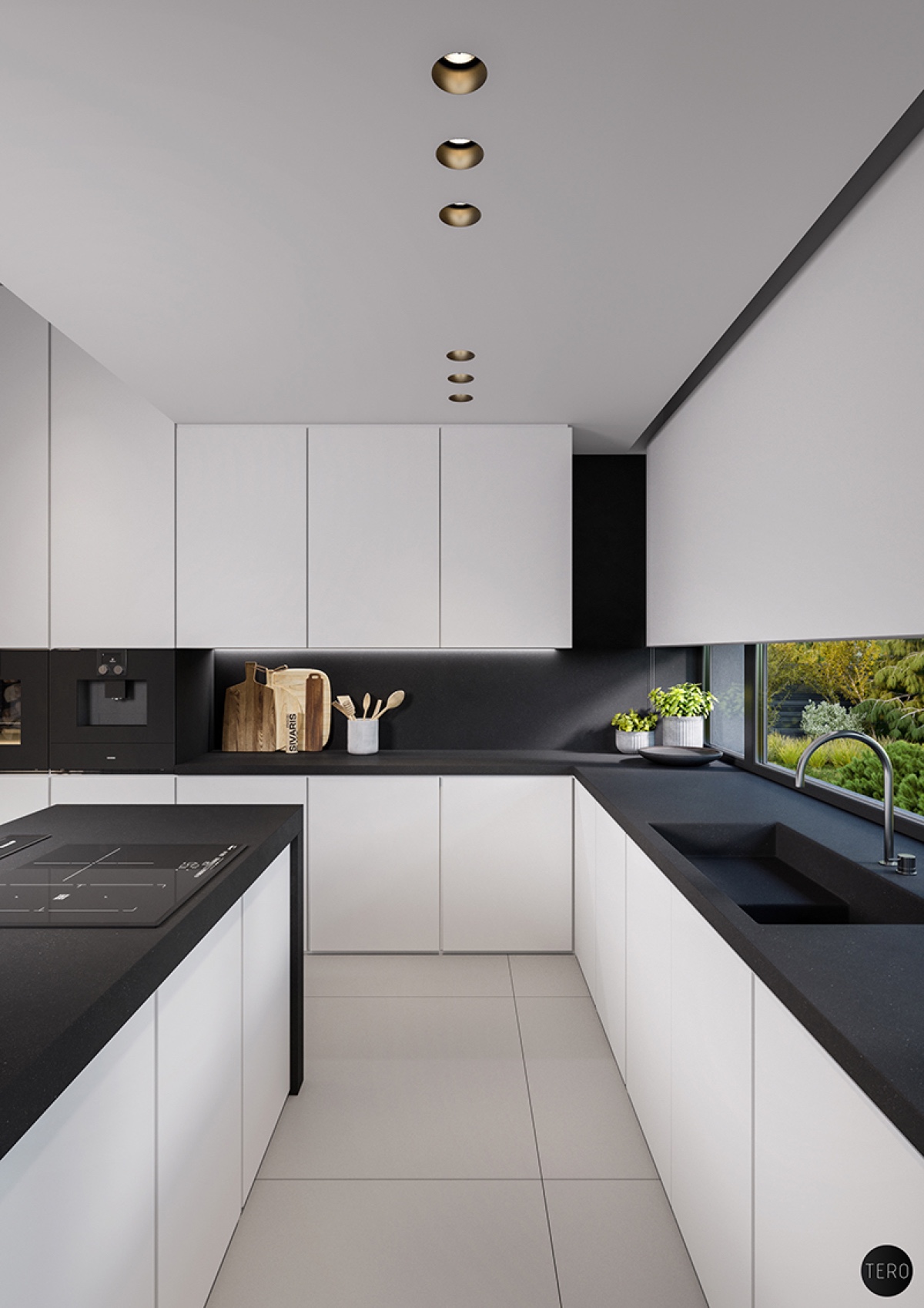 Black Sink – against a white kitchen, a black sink will look especially good.
Charcoal doors – when surrounded by a white trim, black doors draws the eye of any visitor to your entrance space.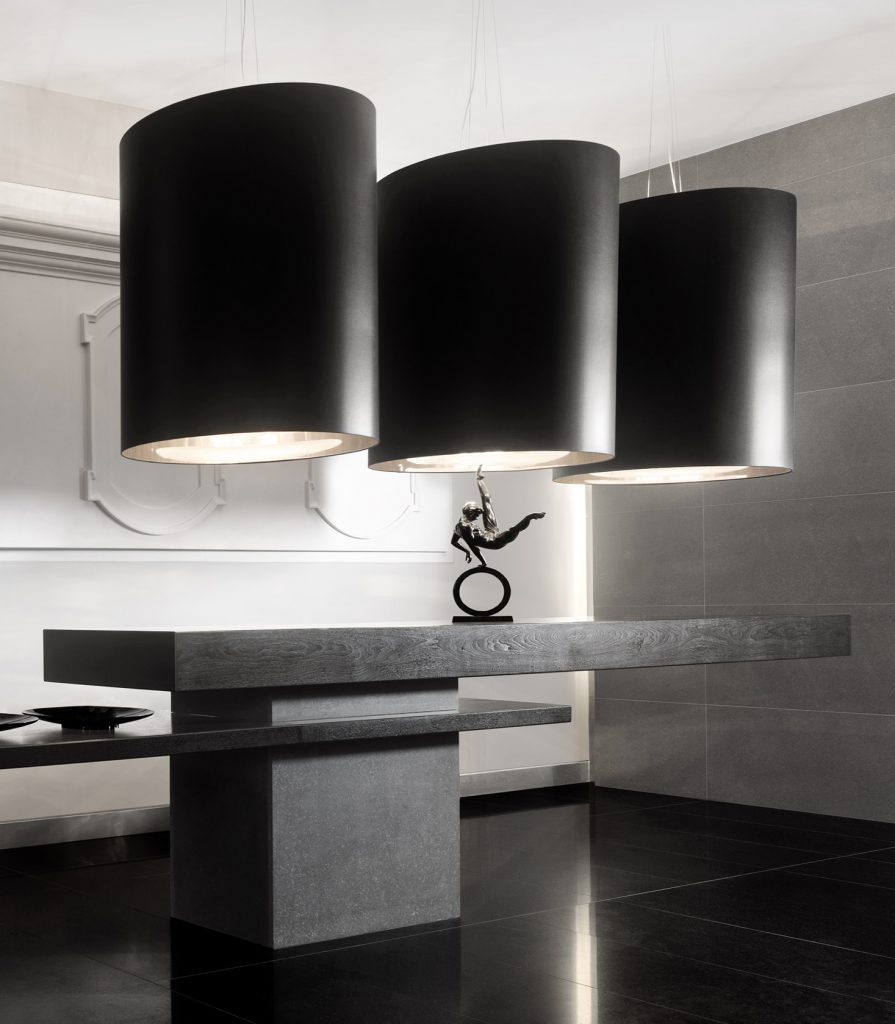 Black light fixture – Bring something different in your light, airy room by incorporating a dark light fixture.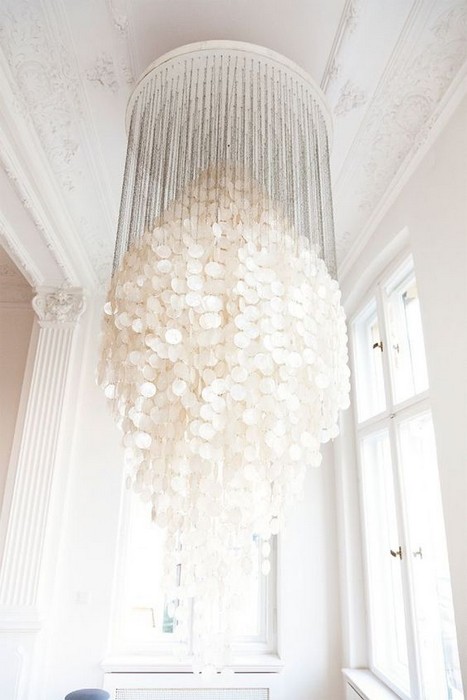 White Lamp – looks great in a living room with dark rugs and curtains.
The easiest way to perfect a black and white themed interior is to consult an interior designer. They surely know their craft . However, if you want to do it yourself, then the tips above will surely help.