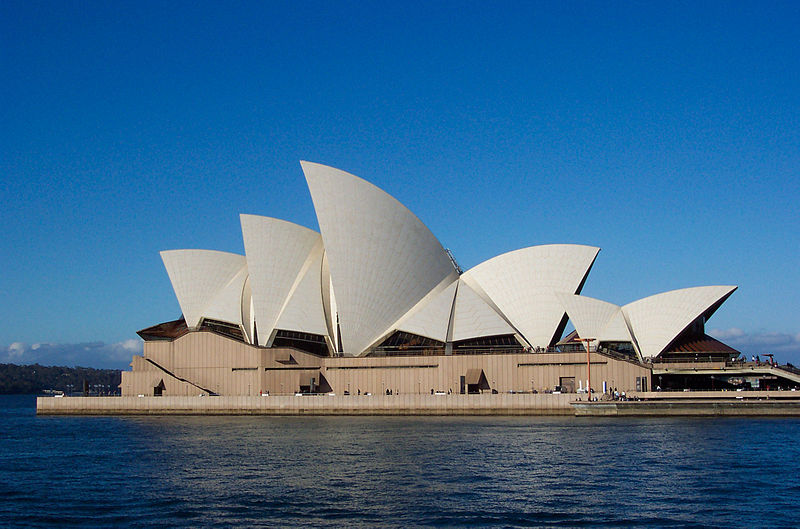 Welcome to the world of luxury!…And for your information Luxury does not only mean 5 star hotels….it does exist for the camping lovers as well!
With this in mind I would like to present you the camper "Opera"!!!….This outrageous design of a camping trailer was inspired by the Sydney Opera House and was designed by Belgian architect Alex Enthoven. What an inspiration!…thats right…Leave it up to the Belgians and they will make a camping tent look like an an opera house !…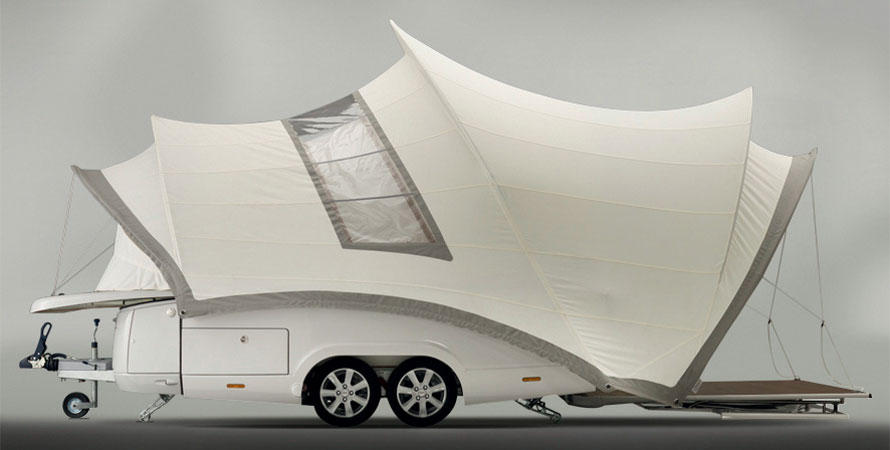 The striking design intents to suggest a 5-star hotel in the nature, by providing a luxury interior living combined with the outdoors. The finishing touches are designed with premium materials such as leather, hardwood and stainles-steel . The main room is equipped with two electrically adjustable beds, a top loading refrigerator, a hot air heating, a ceramic toilet, hot water and LED lighting. This contemporary tent also provides the luxury of a wine cabinet and espresso bar. The idea is to enjoy the beautiful outdoors but just in case; … an enclosed veranda in teak, is also added for the comfort of its tenants… No room for complaining here
The "Opera" camping trailer is a luxurious vacation home that will make you spend your free seconds on the road guaranteed! Love the design and applaud the creativity!