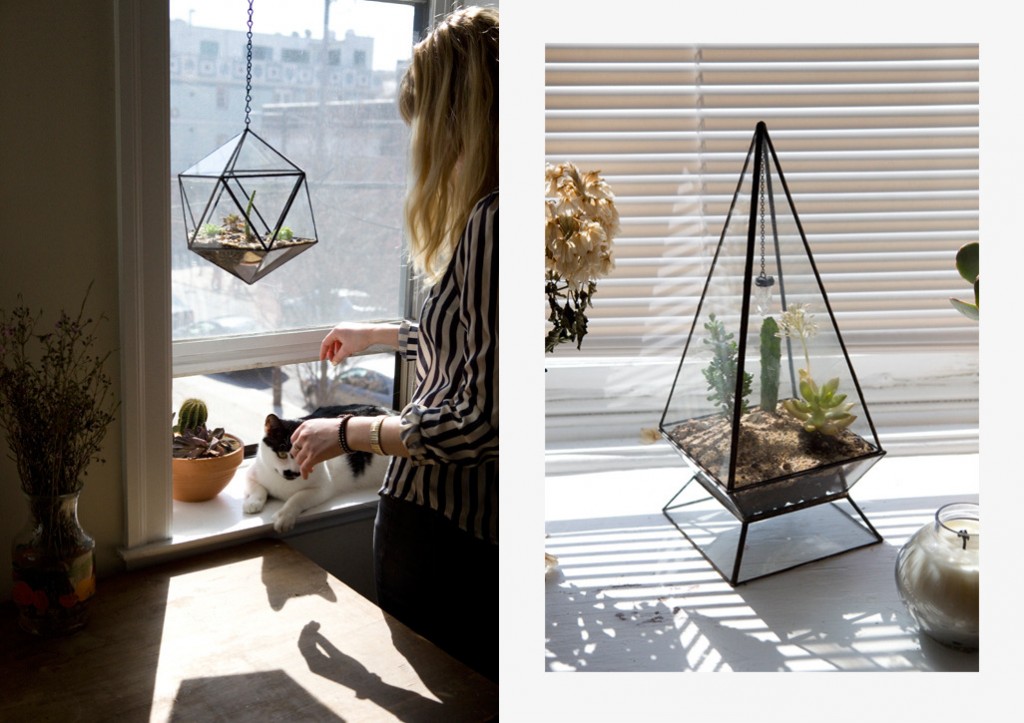 If you are "living green", if you like good design and pay attention to beautiful details in a home and especially if you love to care for potted plants, this art is exactly for you. If you are looking for a delicate way to add a little freshness into your home, you can do so with the stylish sculptural planters designed by the Canadian Studio Score & Solder. Glass terrariums are very original accessories to every decoration.
They can be made in various forms and placed almost anywhere in the house. Terrariums can even hang from the ceiling. These different house plants require very little care. They are perfect for anyone, even for a novice gardener.
All terrariums are handmade. The used materials are glass and unleaded solder. They come complete with rocks, sand, activated carbon and quartz crystals, as well as instructions on how plants can be planted.
Add a charming green touch to your home interior with an elegant and beautiful terrarium. It's modern!