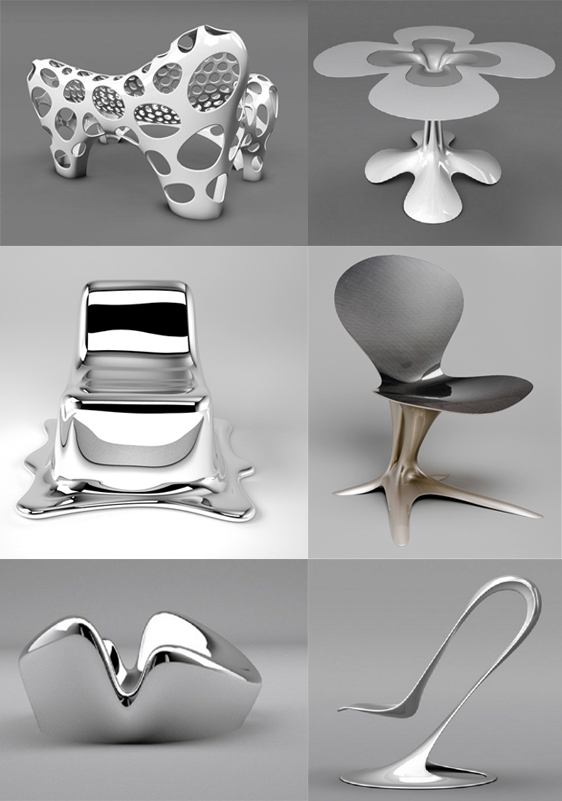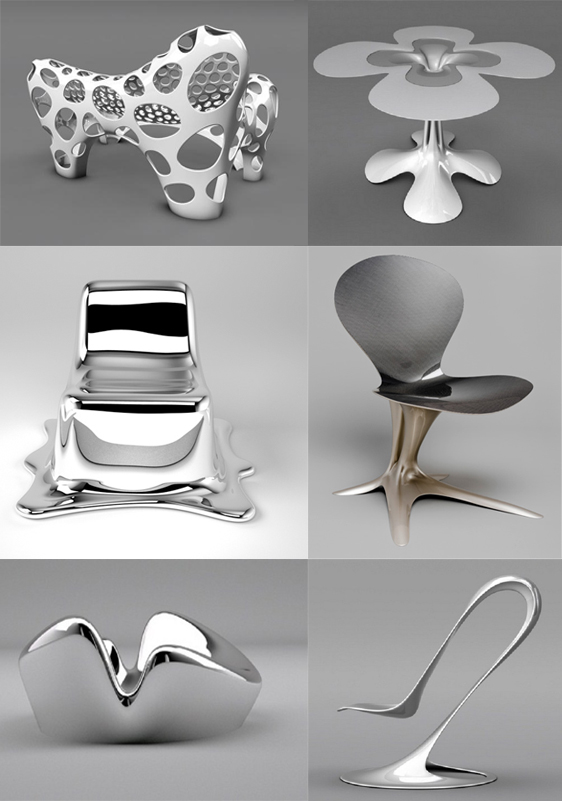 If you love futuristic design the works of Philipp Aduatz will surely turn out to be one of your favorites.Looking at those shiny curved pieces of metal you will surely feel like you are in the future. The designer is well known all over the world. His amazing creations are a pure art combined with design. It's like traveling through time!
The Aduatz's collection includes a wide range of items – tables, chairs, side tables, lamps and even sofas all made of metal. Well, although these pieces of furniture are not soft they look really fantastic and will definitely decorate your living room or bedroom in the most modern and stylish way.
The most famous item created by Aduatz is his Melting chair. It looks like a melting, shape-shifting mirror. The chair is made of a special silver coating and scratch resistant polyurethane lacquer. It is perfectly suitable for sitting.
If you love modern art and if you want your living room to have futuristic and stunning look then Philipp Aduatz'sfurniture is what you need!