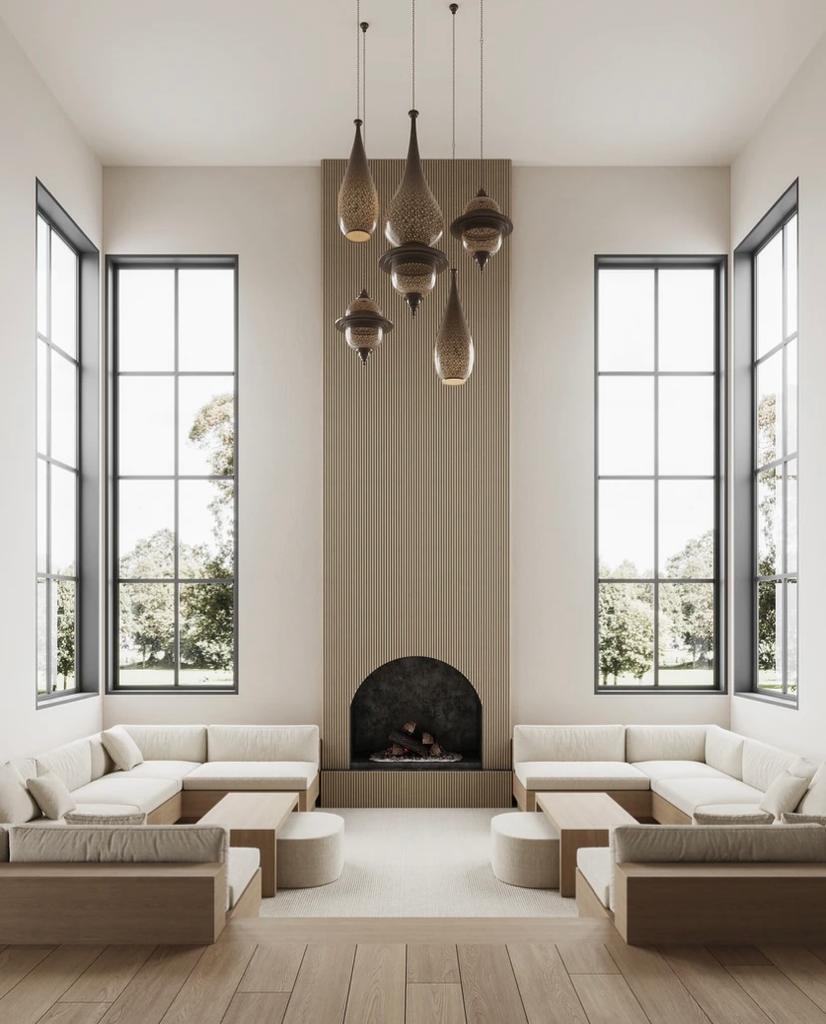 One of the many charms that winter brings along is the opportunity to experiment boldly with interior design and give into plush and warm decor fully. The season's cozy and inviting atmosphere encourages us to envelop ourselves in cocoon-like spaces filled with warm color schemes, a variety of textures, and soft lighting. In fact, as we turn our attention indoors during these colder months, this gives us the time to pay more attention to the details of our surroundings as they inspire us to redecorate and personalize our interiors. Moreover, today we introduce some of the upcoming and original winter decor trends that go beyond traditional approaches as they adapt to our contemporary lifestyles and needs.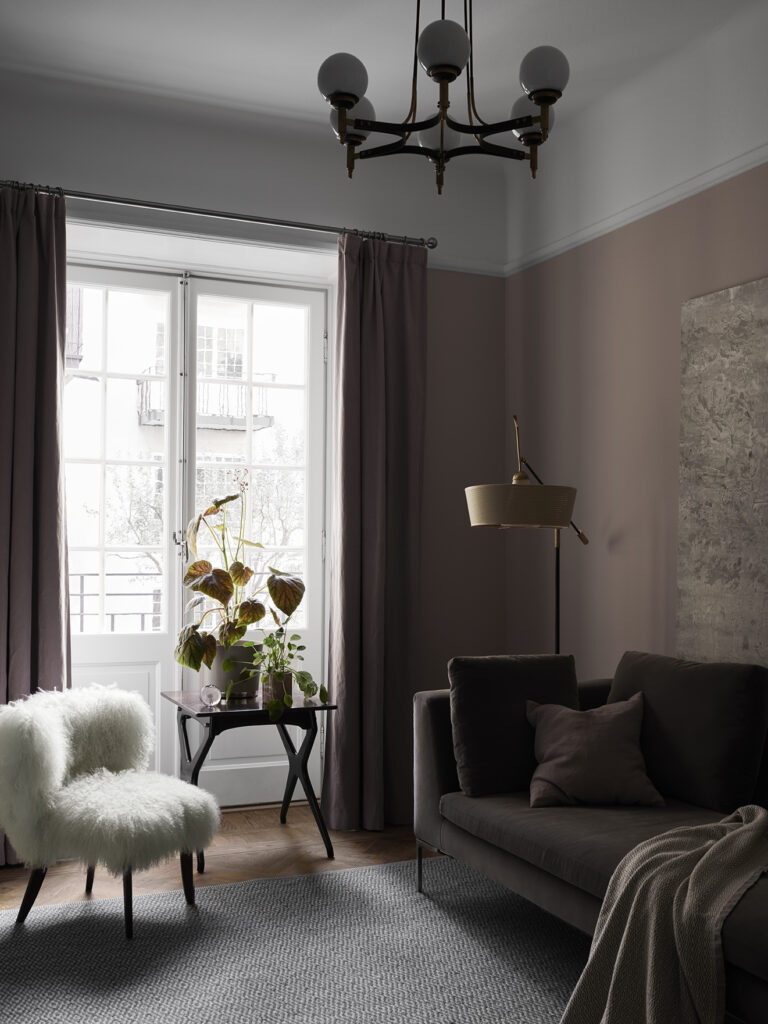 The biophilic way
In the midst of the cold slumber that winter brings to our natural surroundings, we begin to yearn for the comfort and warmth of natural materials like wood, stone, and thick textiles. These elements which we find in biophilic design, continue to influence modern winter trends which manifest comfort through earthy tones, botanical prints, and even indoor gardens. For example, we can find this approach in the arrangement of wooden furniture with a natural stone fireplace or walls covered by warm browns or deep greens. The image immediately warms our heart with the organic charm of our surroundings.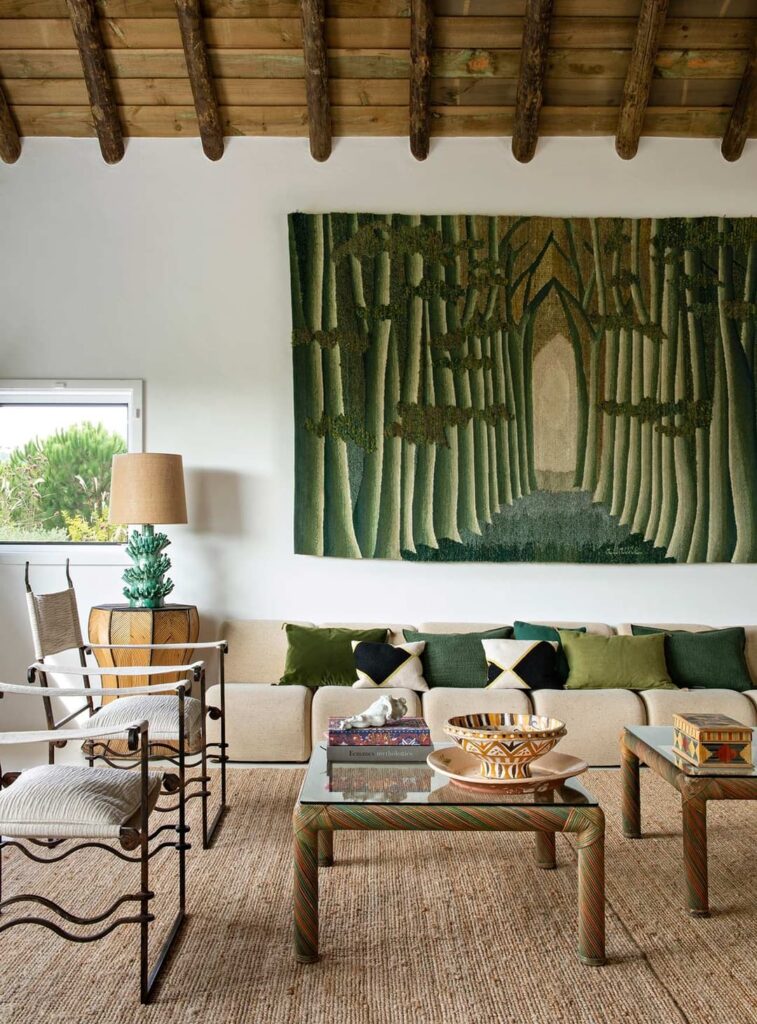 Embracing dark and moody colors
Rather than cool tones like white, light blue, or soft purple, what our interiors need in winter is a warmer color spectrum to create a cozy atmosphere and a sense of depth that intrigued our eyes. This is why we turn to a deep, rich palette of dark blues, forest greens, and charcoal grays through the large surface of a sectional sofa, a wide dining table with matching chairs, or walls that envelop us in these tones. Moreover, the incorporation of unexpected accent colors like burgundy or emerald can also fit this moody aesthetic and embellish it with a luxurious feel.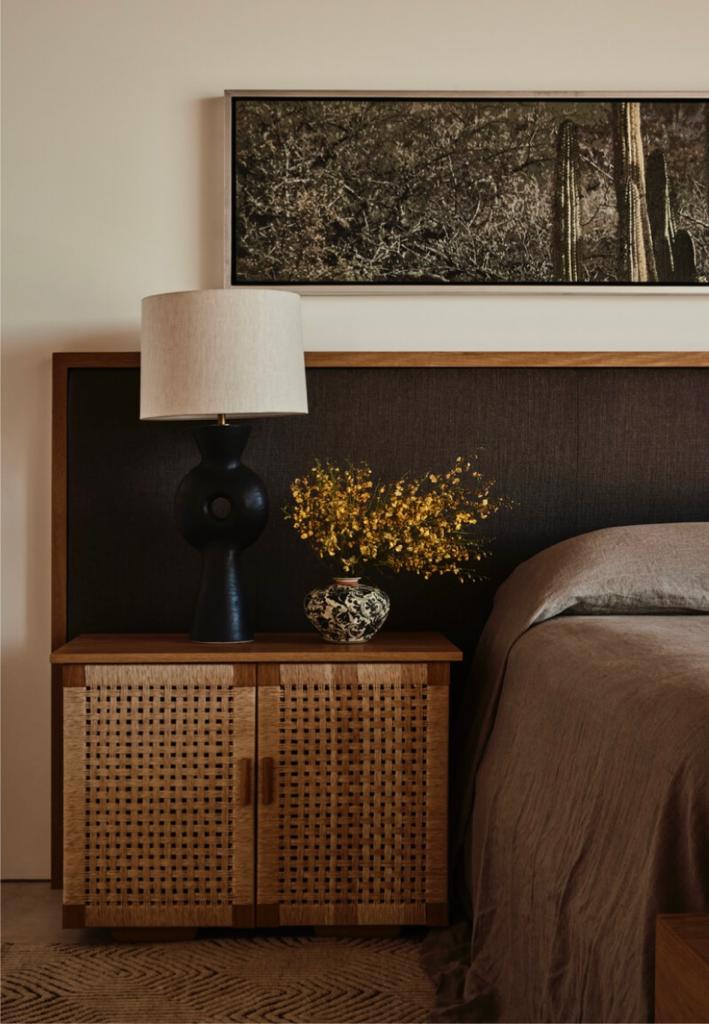 Going Retro
This coming winter season is offering us the opportunity to travel back in time with the help of nostalgic and comforting vintage and retro furniture. Think of mid-century modern pieces, antique textiles, and classic plaid or houndstooth patterns that reflect the peak of decor during past eras. If we combine our modern, functional pieces with iconic designs like teal sideboards, geometric rugs, and retro lamps, our interiors can overcome the limits of time and merge more than one design style.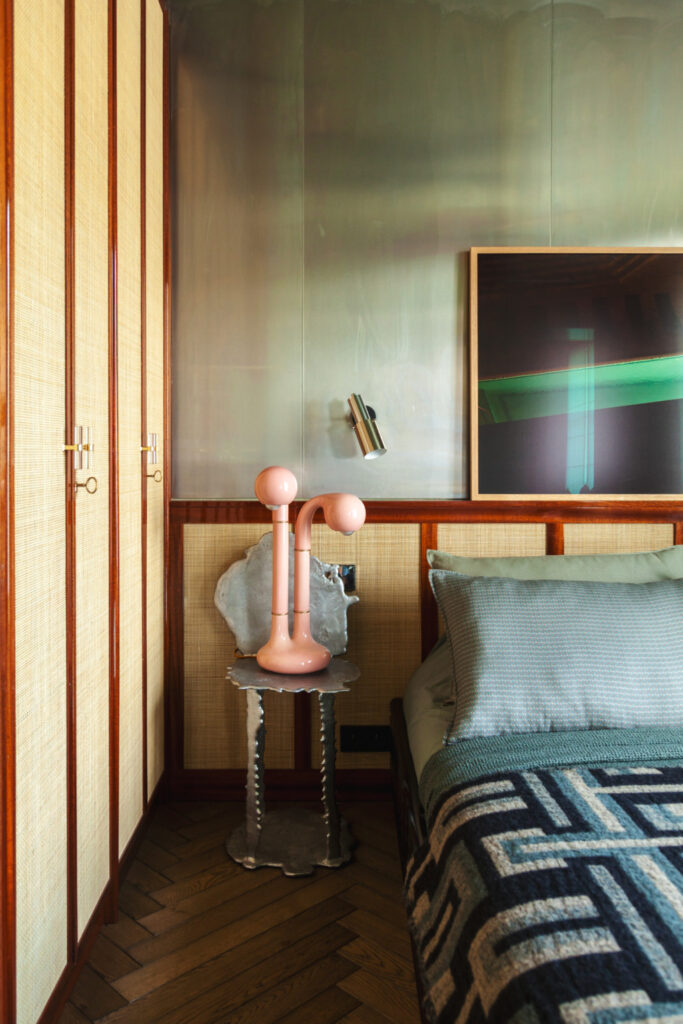 Layers and layers of warmth
As important as sight is for admiring and crafting our understanding of our surroundings, we cannot rely solely on this sense as the main link to our experience indoors. For this, we need a tactile element to enrich our relationship with interiors through the layering of textures like faux fur, velvet, knits, and leather. This is not difficult to achieve as we can always turn to a modern leather sofa paired with wooden coffee tables and the use of velvet accent chairs to give us a rich tactile experience.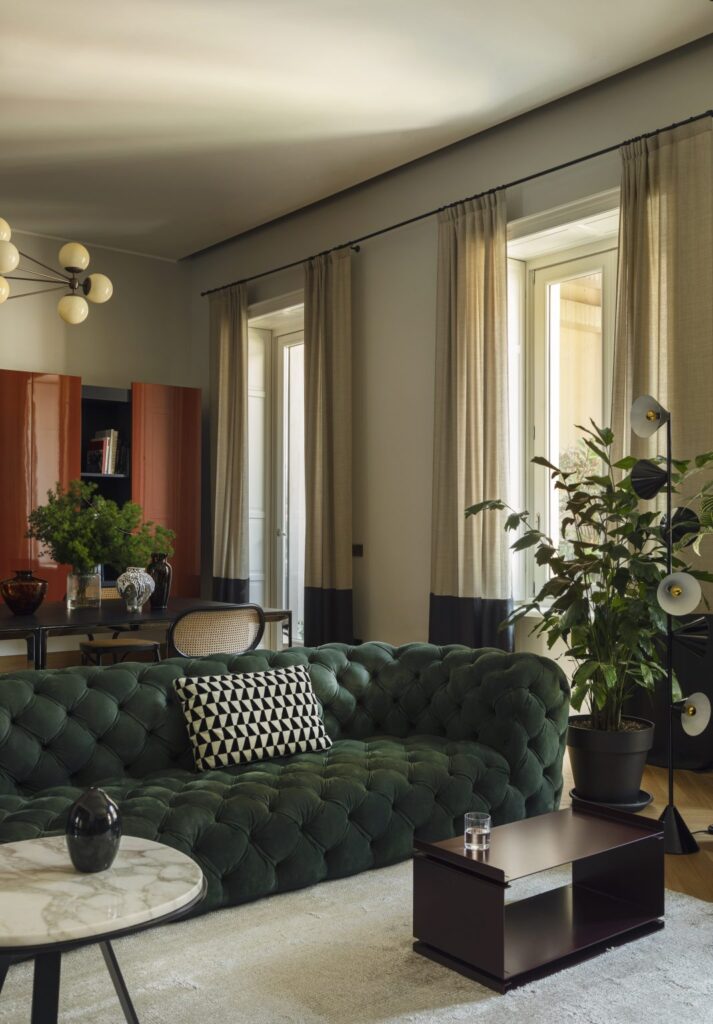 Keeping it eco-friendly
The growing focus on sustainability requires us to explore the various eco-friendly design trends as they introduce us to more organic materials, energy-efficient solutions, and recycled or repurposed furniture and decor items. Especially during the colder months when people tend to use up more energy and resources we must think of ways to mitigate our environmental impact while remaining true to our design style and personal tastes. We can achieve this by looking at sustainable materials like reclaimed wood, recycled glass, and low VOC paints.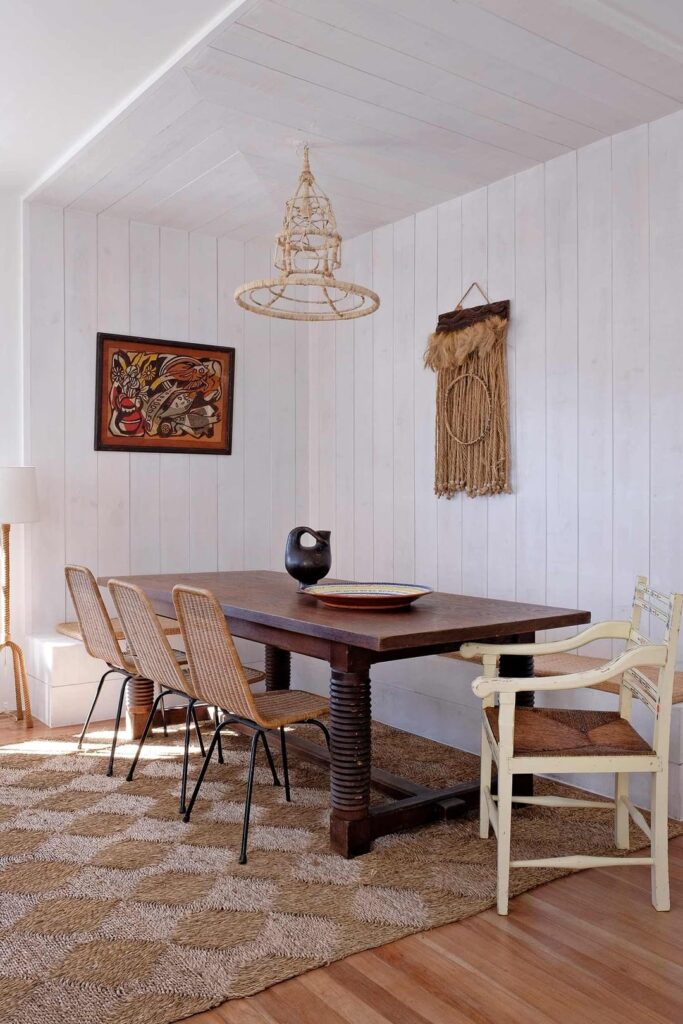 Embracing a maximalist boldness
Cozy interiors naturally bring to mind deep colors, an amalgam of textures, and visually stimulating patterns. These elements are also present in maximalist interiors and can thus become the perfect bridge to explore this bold design approach. Especially during the colder months, the loud and contrasting colors, intricate patterns and a mix of decorative elements from maximalist styles can create the impression of a snug and homely environment. Furthermore, we encourage you to let your creativity loose as you experiment with adventurous wallpapers, ornate rugs, various art pieces, and a collection of furniture from different design eras.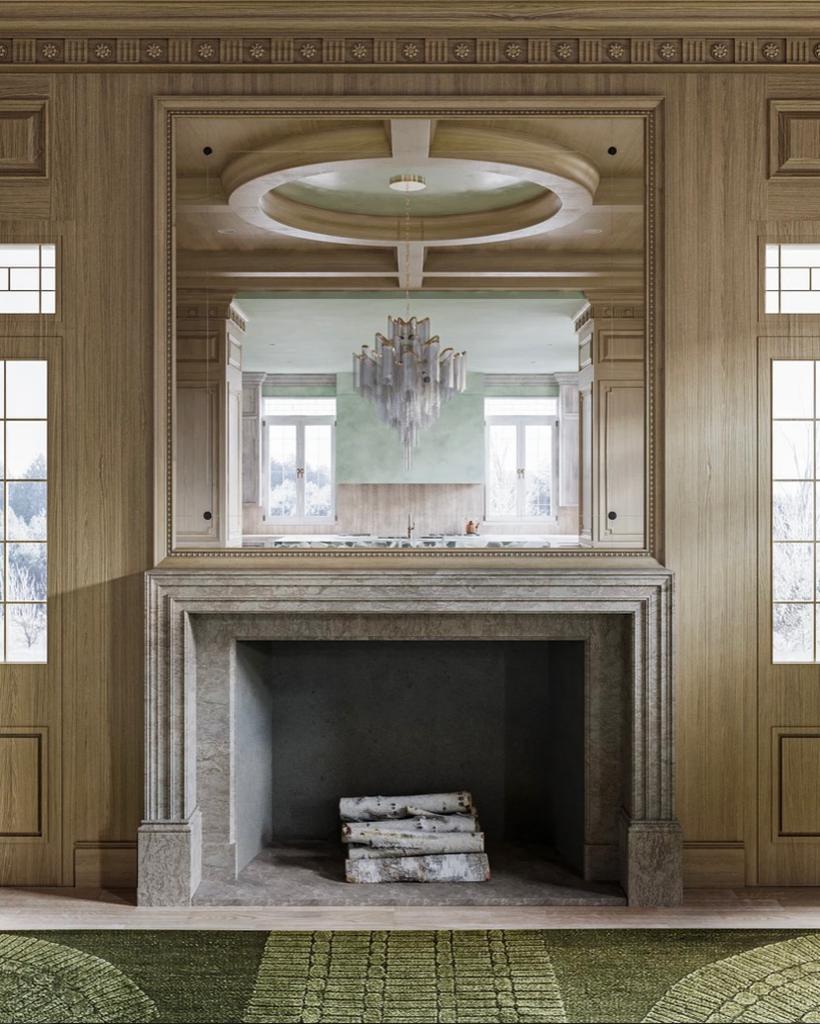 Let your walls speak
Besides the furniture and decorative pieces that adorn our interiors, their architectural elements are also key features one can play with and enjoy modifying to create a truly unique design. Walls, for example, can become the centerpiece at home by simply incorporating unexpected treatments such as textured wallpaper, strong paint colors, or even decorative paneling. These modifications introduce a dramatic and intriguing element that fits well in shared spaces such as the living or dining room.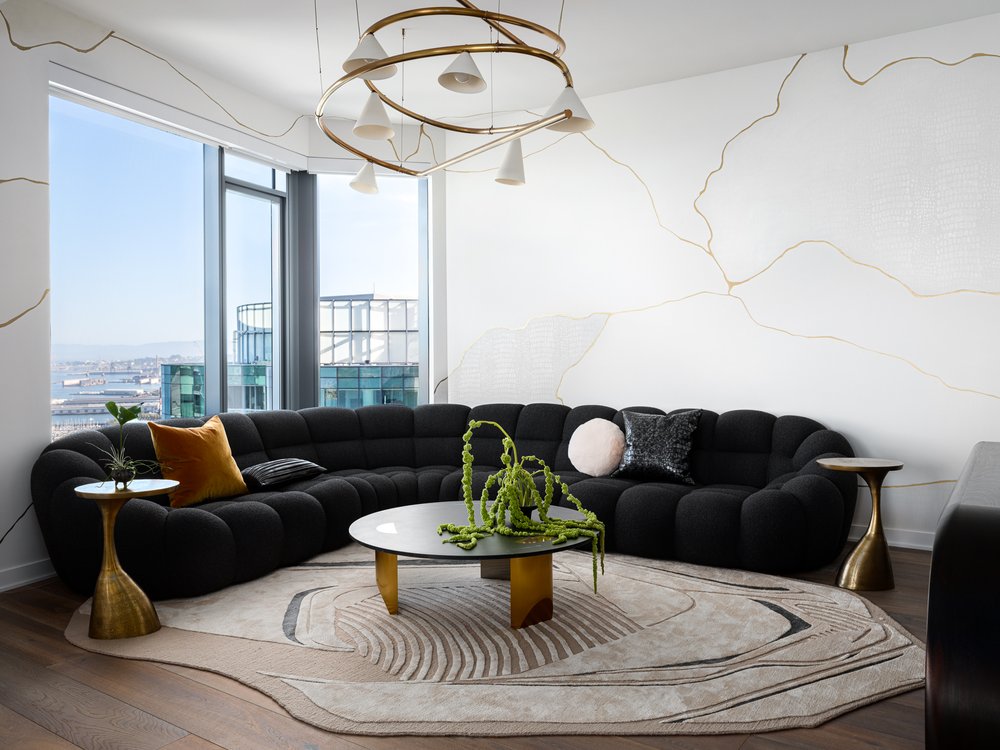 An ongoing relationship with art
What better way to celebrate human creativity and endless imagination than by opening our homes and spaces to our favorite artistic pieces. In fact, personalized and custom-made set as well as decor items are becoming an increasingly popular choice in modern interiors as they reflect the owner's individual style in a more evident and unforeseen way. At the same time, handmade decor items and furniture can also be viewed as artistic reflections of craftsmanship and a long-standing tradition of displaying an open appreciation for beauty and genius. 
Wrapping up
These unexpected interior design trends that are surfacing with the arrival of the winter season, have the power to collectively enhance our lifestyle and way of experiencing the cozy charm of the colder months. The juxtaposition of mixed textures and materials evokes a sense of nostalgia and comfort that is rooted in our relationship with this season, especially when it comes to aesthetic inspiration. Thus, regardless of which approach you select, we hope that all of these trends can serve as inspiration on creative methods of viewing interiors based on our relationship with outer factors such as the environment and the changing seasons.