In the North of Miami among the busy streets, towering business buildings and first-rate hotels, lies a unique microcosm encapsulating some of South Beach's most sophisticated designs within a festive atmosphere. This charming oasis-like setting belongs to none other than the Bal Harbour Shops accommodating various luxury boutiques, restaurants and artistic installations in an open air design intertwined with the city's natural landscape. Under the sun's summer rays filtered through the leaves of verdant palm trees, visitors have the opportunity to admire and select the works of brands like Chapard, Tiffany & Co, Alexander McQueen, Oscar de la Renta, Gucci and Prada, just to name a few. For its contribution to Miami's fashion, architecture and interior design setting, Bal Harbour Shops is the focus of today's feature, guiding us through its origins, the characteristic elements that set it apart from other malls and the current creative attractions it offers.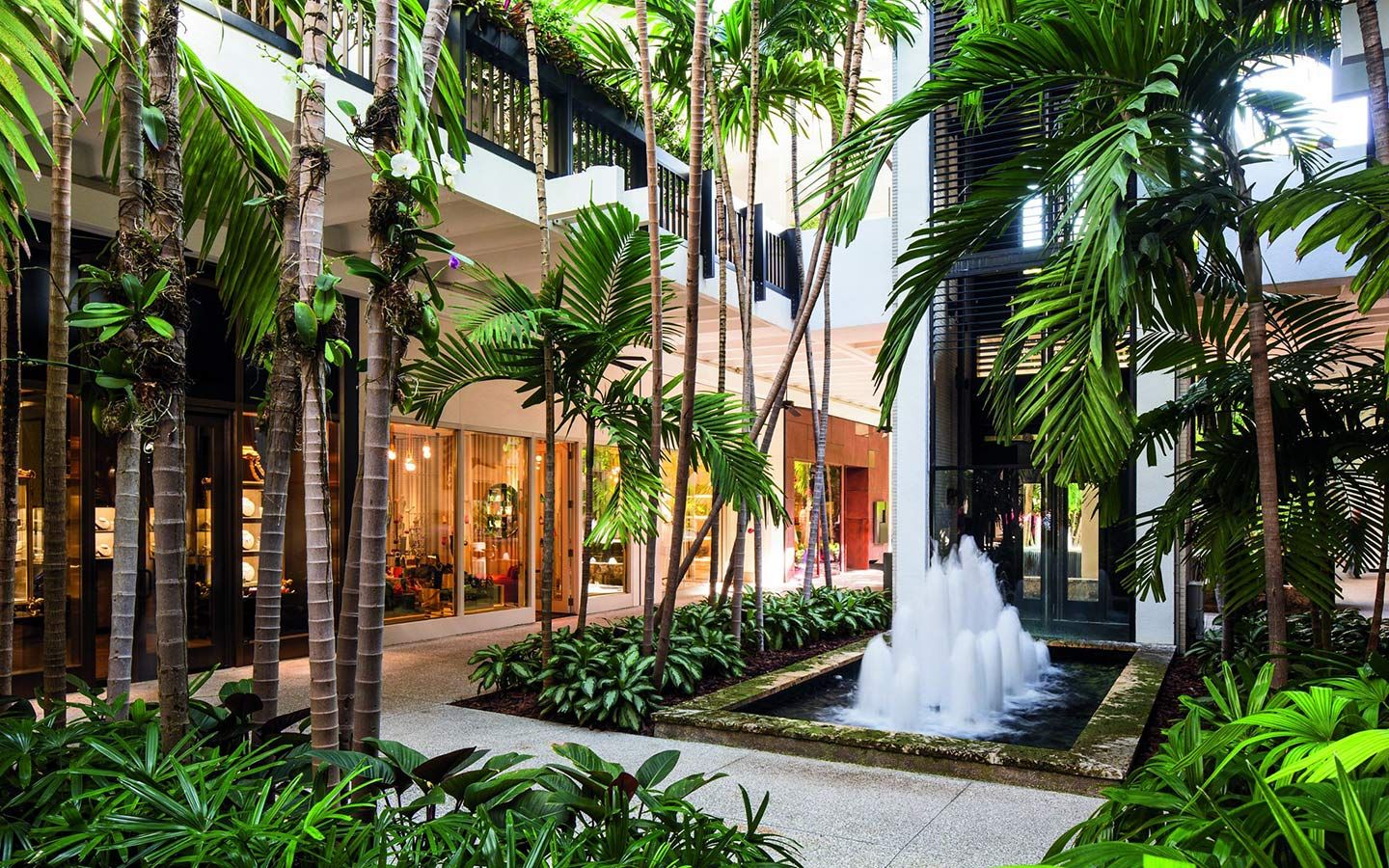 Past and present
The Bal Harbour Shops trace their beginnings to 1965 with the name of the Whitman family. This group of entrepreneurs aims for a local, nature-inspired design that would diverge from the traditional indoor concept of malls. Rather than creating a closed-off shopping attraction, Bal Harbour Shops were envisioned to immerse clients in the comfortable and breezy South Florida setting enhanced with a vibrant landscape design, abundant palm trees, calming ponds and temporary artistic installations. Today, this open-air mall is known as a sophisticated destination and it has also been referred to as "the epicenter of Miami's high-octane shopping" by the Haute Living magazine.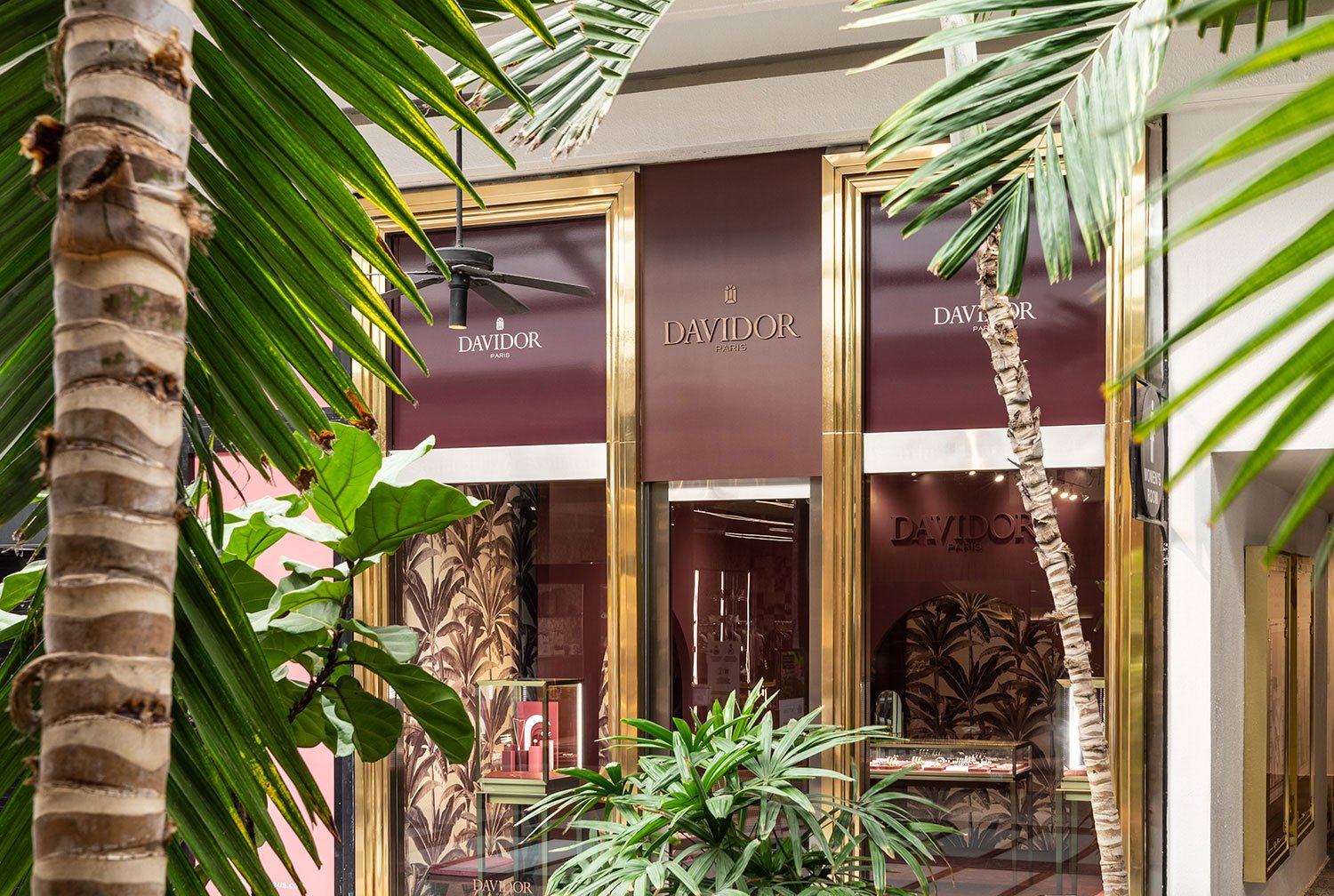 A walk through the shops
The innovative outdoor mall presents a holistic and conscientious approach to architecture and design, seeking to incite experiences unique to the South Florida climate combined with a contemporary charm marked by internationally renowned brands. Although functionality retains its usual importance in these plans, the emphasis is given to the collective beauty constructed through the careful arrangement of structural forms, clear façade and neutral wall tones.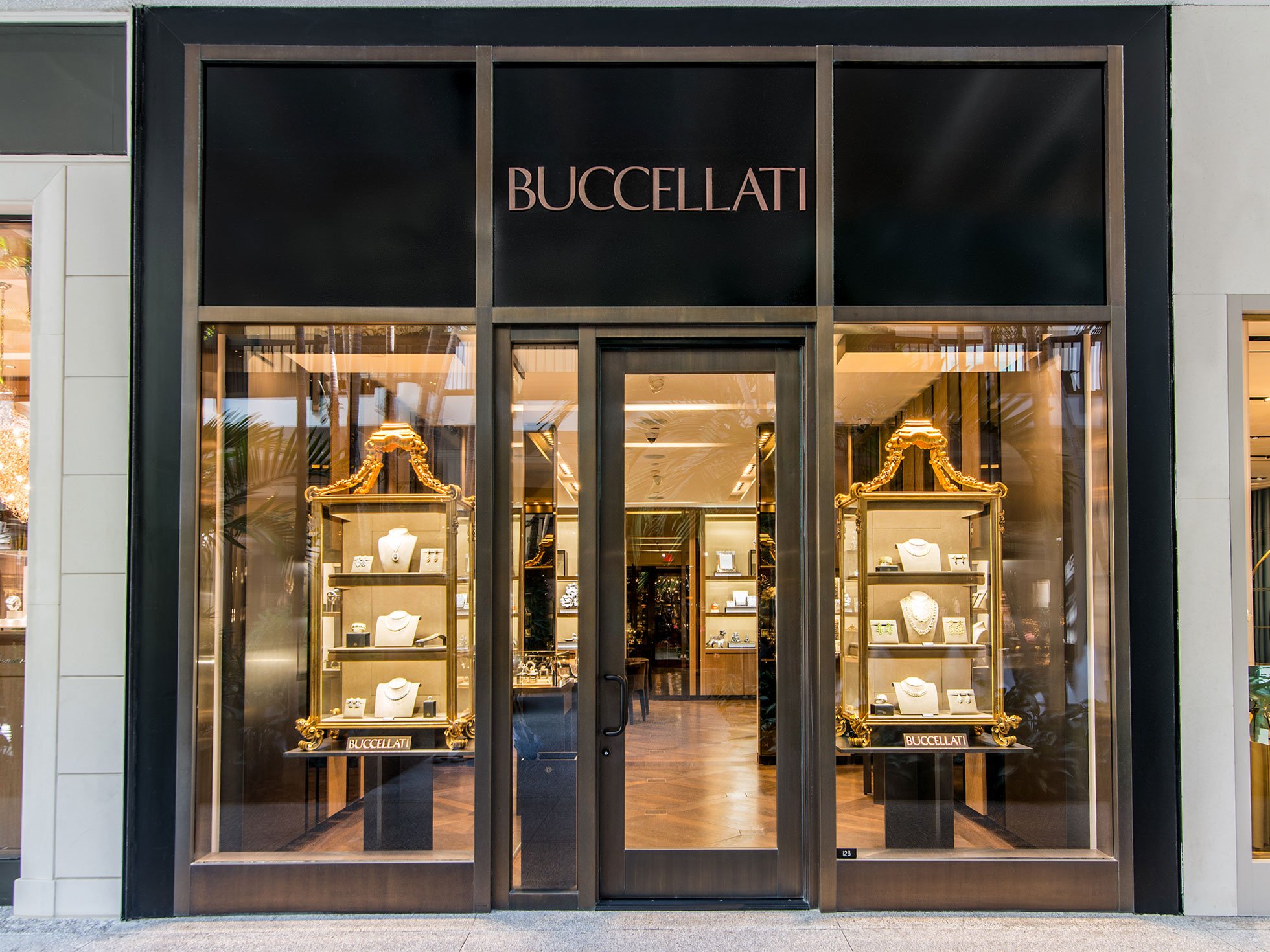 The layout of every individual object presented in polished and warm-lit displays contributes to a sophisticated composition within a miniature world bursting with natural shades of green, yellow and pink. Visitors make their way through the ample corridors framed by the classic black and white exterior layout to access their favorite shops and stylish restaurants such as Carpaccio, Makoto and Le Zoo. Besides enjoying the services offered by these places, people can also immerse themselves in one of a kind settings that display their exclusive products in a complementary ambience enriched by the attentively crafted interior design.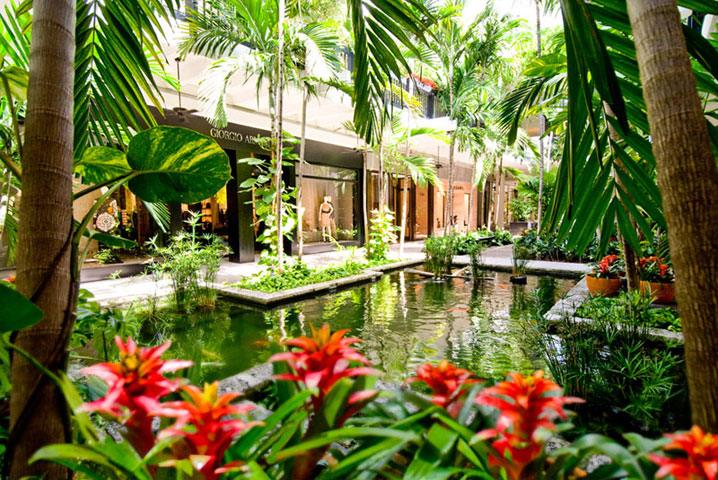 Take a look inside
The variety of styles that adorn Miami's popular scene are not only present in fashion and jewelry but also within the interior décor of each boutique at Bal Harbour Shops. On the one hand, for shops like La Perla and Cesare Attolini, the presence of the classical European influence is clearly visible in the use of white and blue marble surfaces that recreate the majestic entrance of villas and palaces. Such settings add a touch of extravagance with baroque furniture featuring sweeping curves, elaborate moldings and textures with organic patterns. From outside, the clear yet unobtrusive lighting from delicate ceiling lamps and chandeliers casts an ethereal effect over the fabrics strategically placed behind floor-to-ceiling windows that invite you to take a closer look inside.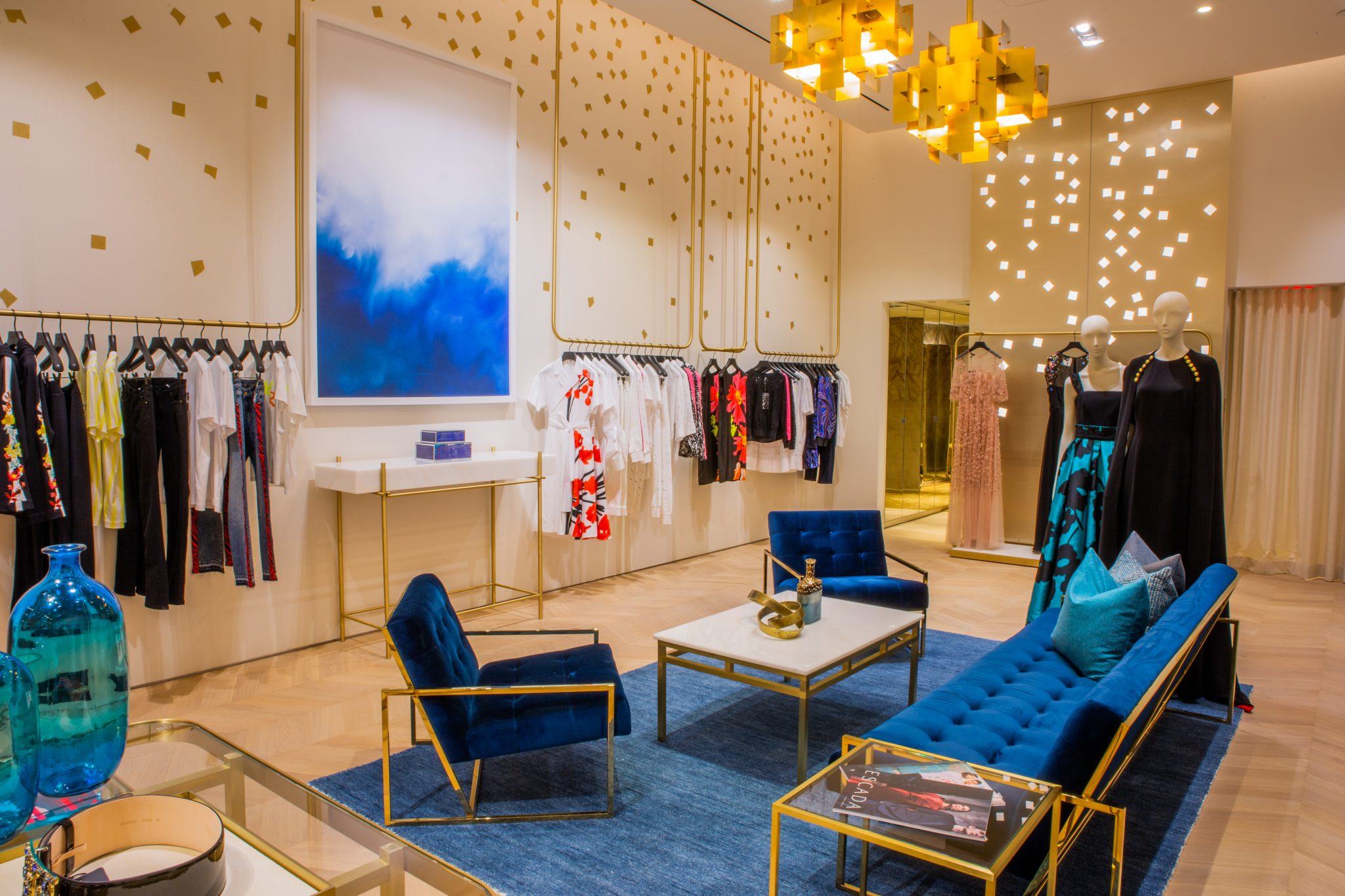 A bold approach
On a different note, other stores such as Alexander McQueen, Audemars Piguet and Balmain skip ahead in time and opt for an abstract motif that reflects the futuristic products on display. The overlap of different styles with velvet couches, colorful wall frames and curtains and grand chandeliers creates a playful ambiance in which to better admire the works of designers. Every decision, from the use of clear glass tables and thin metal casings to the paneled walls and patterned flooring is intended to highlight the individuality of each product. While metal wall and window frames paired with faceted wall or display surfaces represent an effective means to draw attention, their primary purpose is to reflect the style of a particular collection and shed some light to the narrative constructed by its creators. Not only do open floor plans, modular furniture units, and wall niches provide the backdrop for the story of the designs but they also become part of their narrative as clients and visitors become a part of the early chapters of the lives of each fashion article.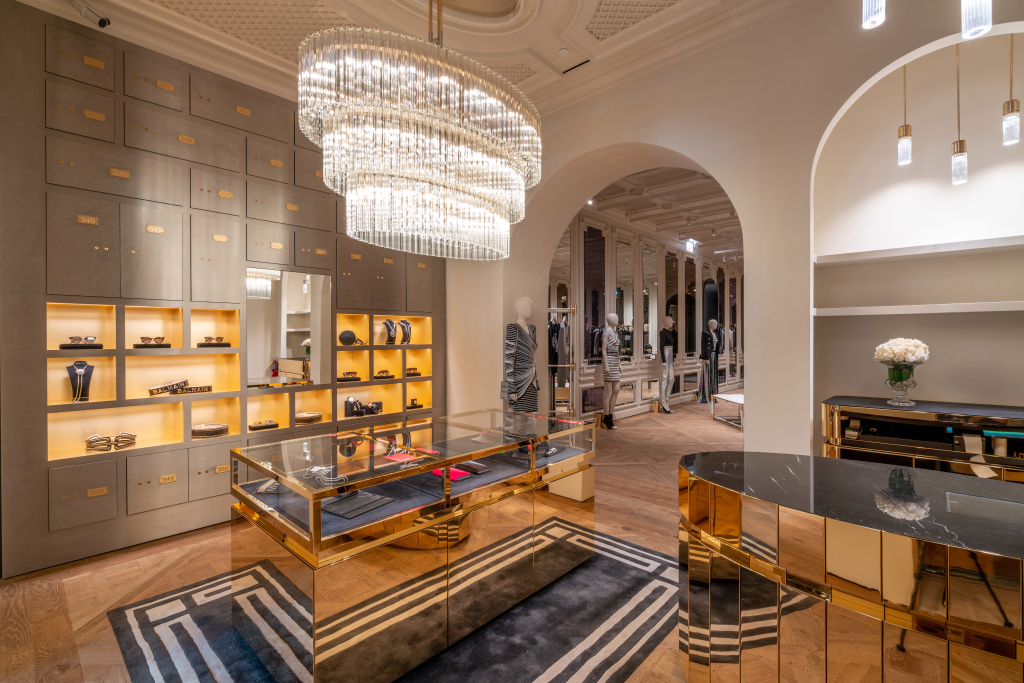 Minimalism reinvented
Meanwhile, among the European-influenced interiors and abstract designs something that cannot miss is a balanced, minimalist and modern approach to décor. This is why numerous shops have also turned to the contemporary, sleek elements of the German Bauhaus style. Among these boutiques, Marie France Van Damme, and Canali, to name a few, exemplify the powerful effect of this particular design. Products ranging from shimmering fabrics, must-have accessories and classic jewelry are exhibited behind golden or lustrous metal frames and sleek black columns that stand out against the white backdrop of the floors and walls.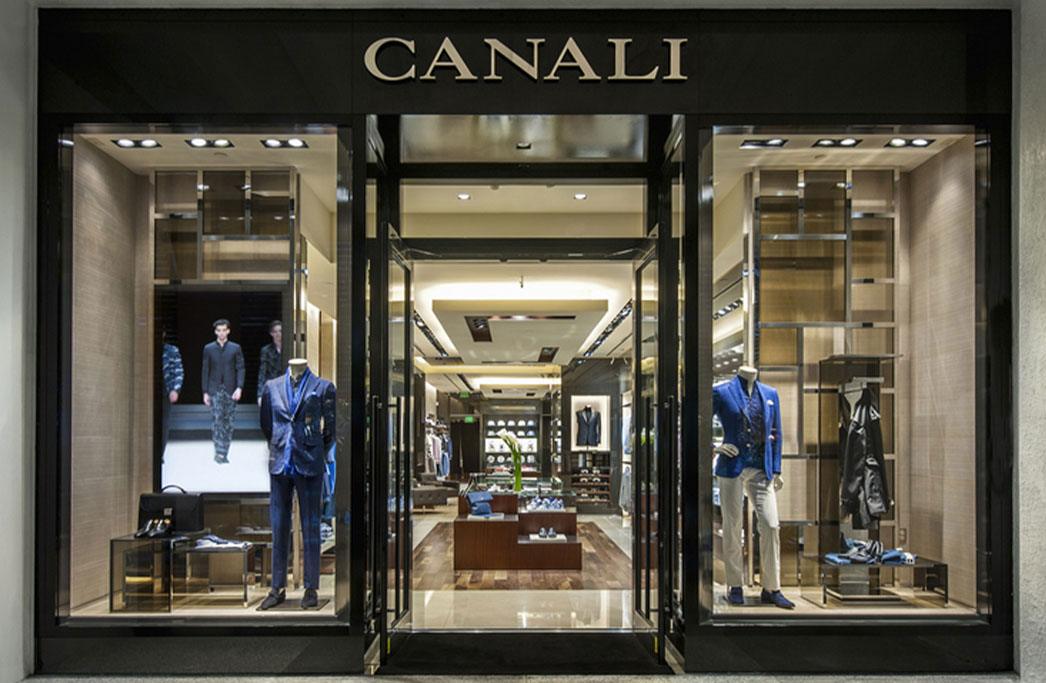 Functionality is reinterpreted according to a modern take on interior design by magnifying the given purpose of an object in a manner that also adjusts to the predetermined tone of the collection and ambience. Therefore, style and function merge with the use of flexible furnishings and decorative elements exhibiting smooth lines and varied textures such as oversized velvet ottomans, wooden nesting tables, floor to ceiling mirrors, and simple, built-in light fixtures. The effect is astonishingly modern and straightforward; reflecting the same approach as the mall complex itself.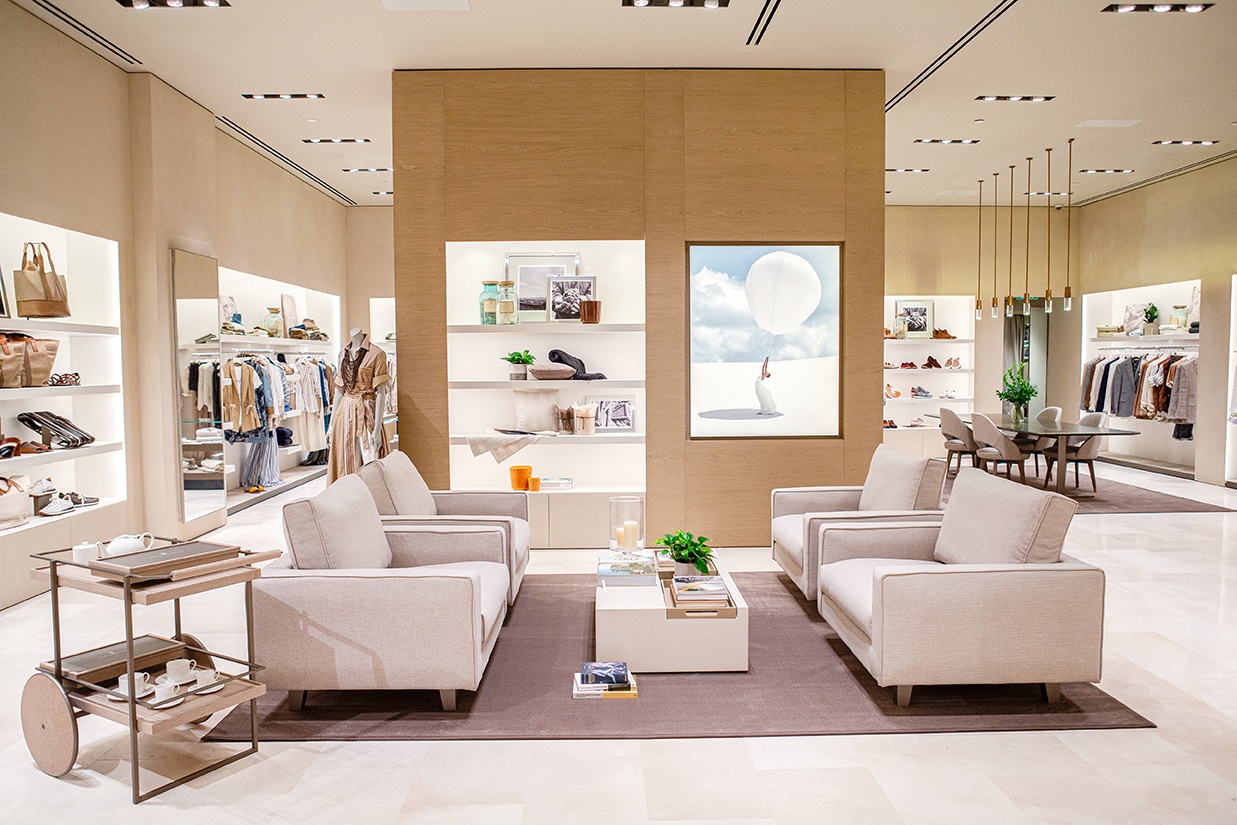 In brief
Bal Harbour Shops offer more than a collection of the latest trends and innovative designs in the fashion scene; the open-air space invites you to transform an otherwise ordinary shopping trip into an enthralling experience built on the foundations of Miami's natural beauty: its landscape.