The iconic multi-dynamic fashion and luxury brand known as Armani must be recognized for its revolutionary outlook and innovative creator who has allowed it to reach a sphere of influence that few other fashion houses have achieved. While its early history began in 1975 following the partnership between Giorgio Armani and Sergio Galeotti who transformed an idea of independent design into a full-fledged business featuring classic yet detailed collections for both men and women, its rapid growth has transformed the original fashion brand into a worldwide empire.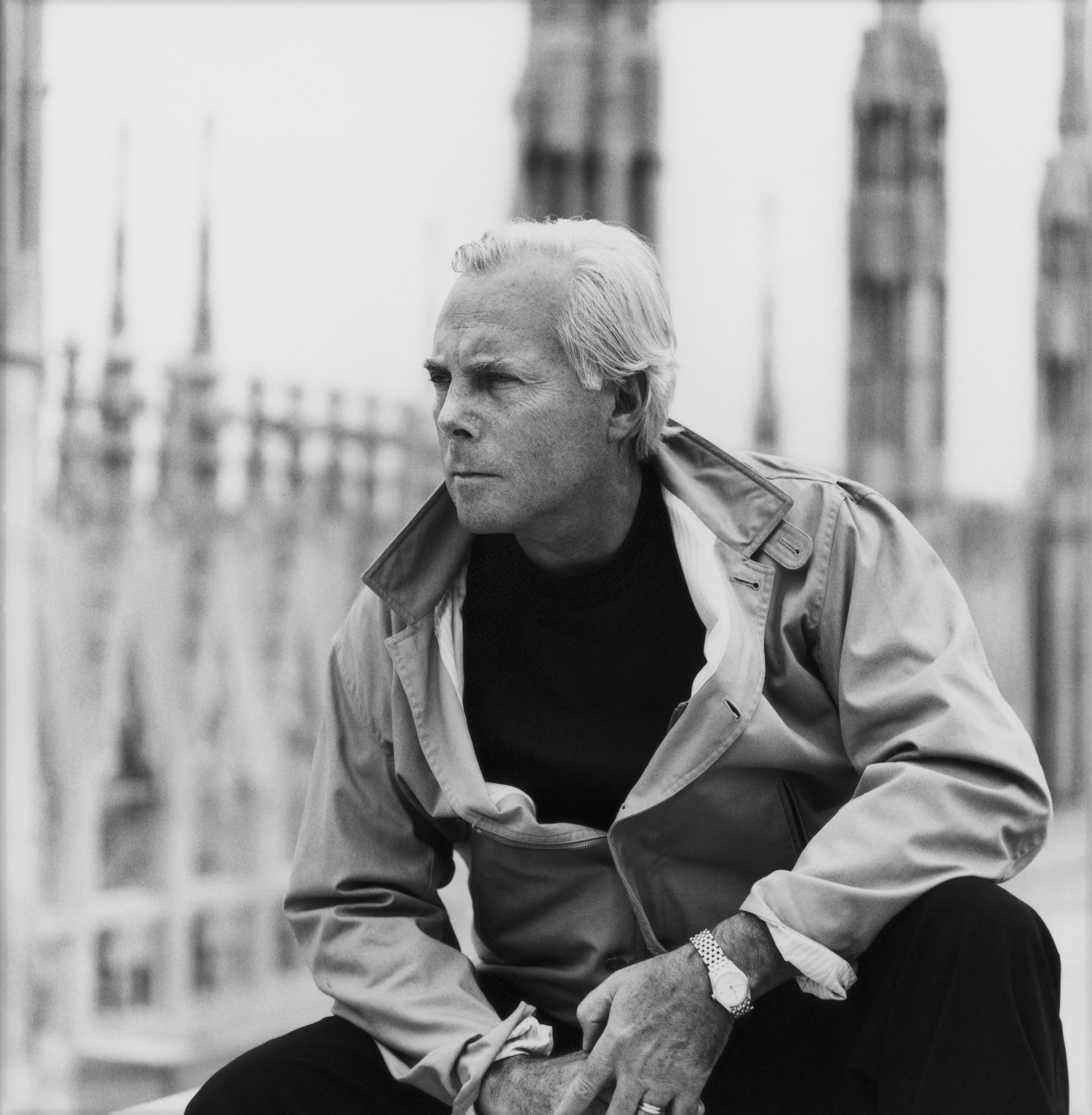 The Armani name has now reached not only all the variants of fashion ranging from luxury suits and dresses to accessories and affordable clothing but it has also stepped beyond the realm of fashion. The industries that collaborate with this brand include sports, interior design, hotels and resorts, confectioneries and even floral arrangements. Today in particular we will look at the empire's presence in the world of interior décor through his sophisticated home collections displayed through the Armani Casa project launched in 2000.
"It has been exactly twenty years since, with the launch of the first Armani/Casa collection, I began to structure the project of a total lifestyle, extending my vision and aesthetics to interior decorating." – Giorgio Armani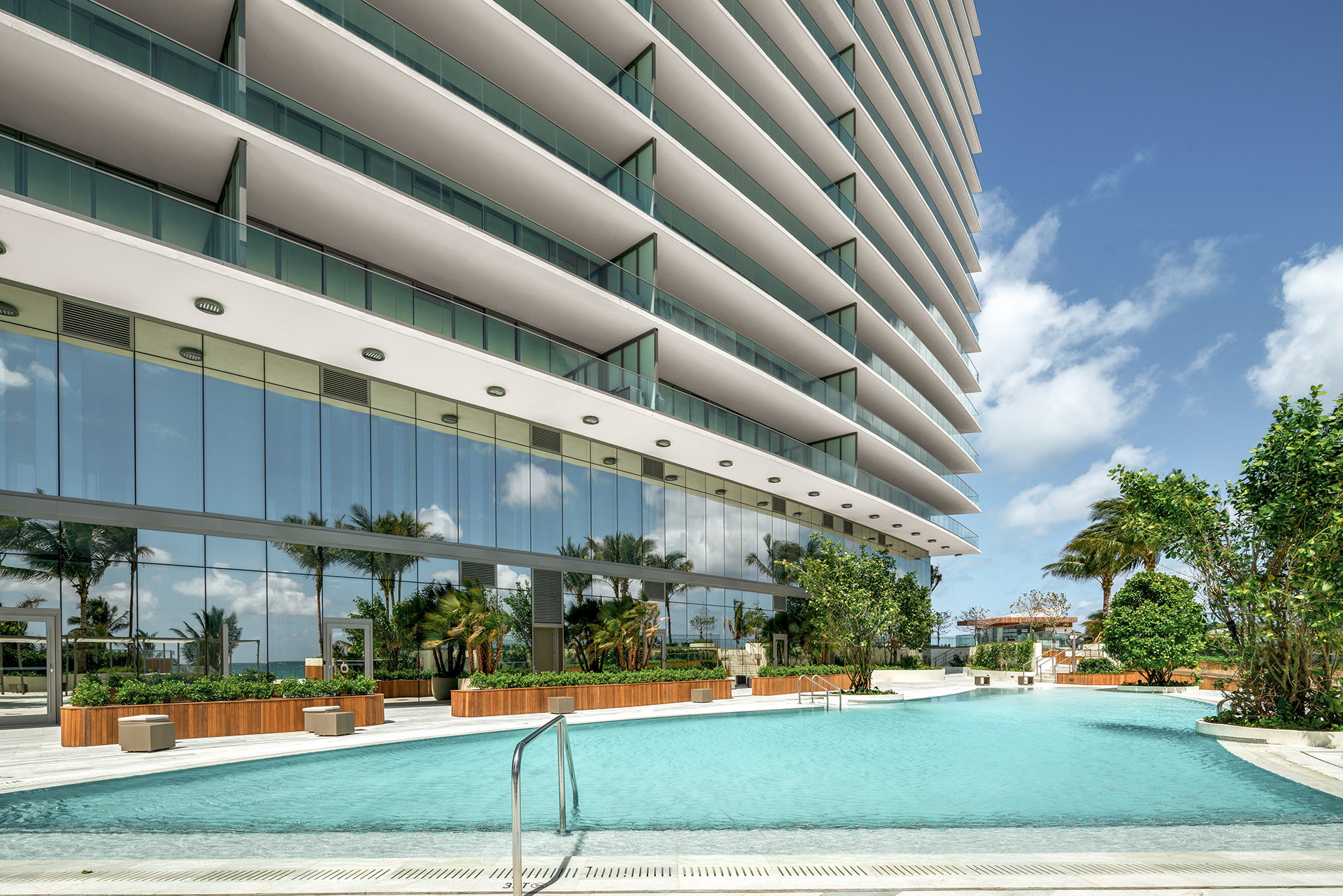 In Miami, if one wishes to have a glimpse of the universe crafted by Armani, all one has to do is visit one of the numerous luxury boutiques featuring the brand's items. However, to fully transition into the sumptuous lifestyle defined by the icon's designs one also has the opportunity to take up residence within the Armani Casa development featuring spaces brought to life by Armani's creative mind in partnership with the renown architect, Cesar Pelli. The 56 story residential tower rising above Sunny Isles Beach has become yet another of Pelli's urban landmarks as it houses no less than 308 luxury residences dedicated to forwarding the Armani way of life.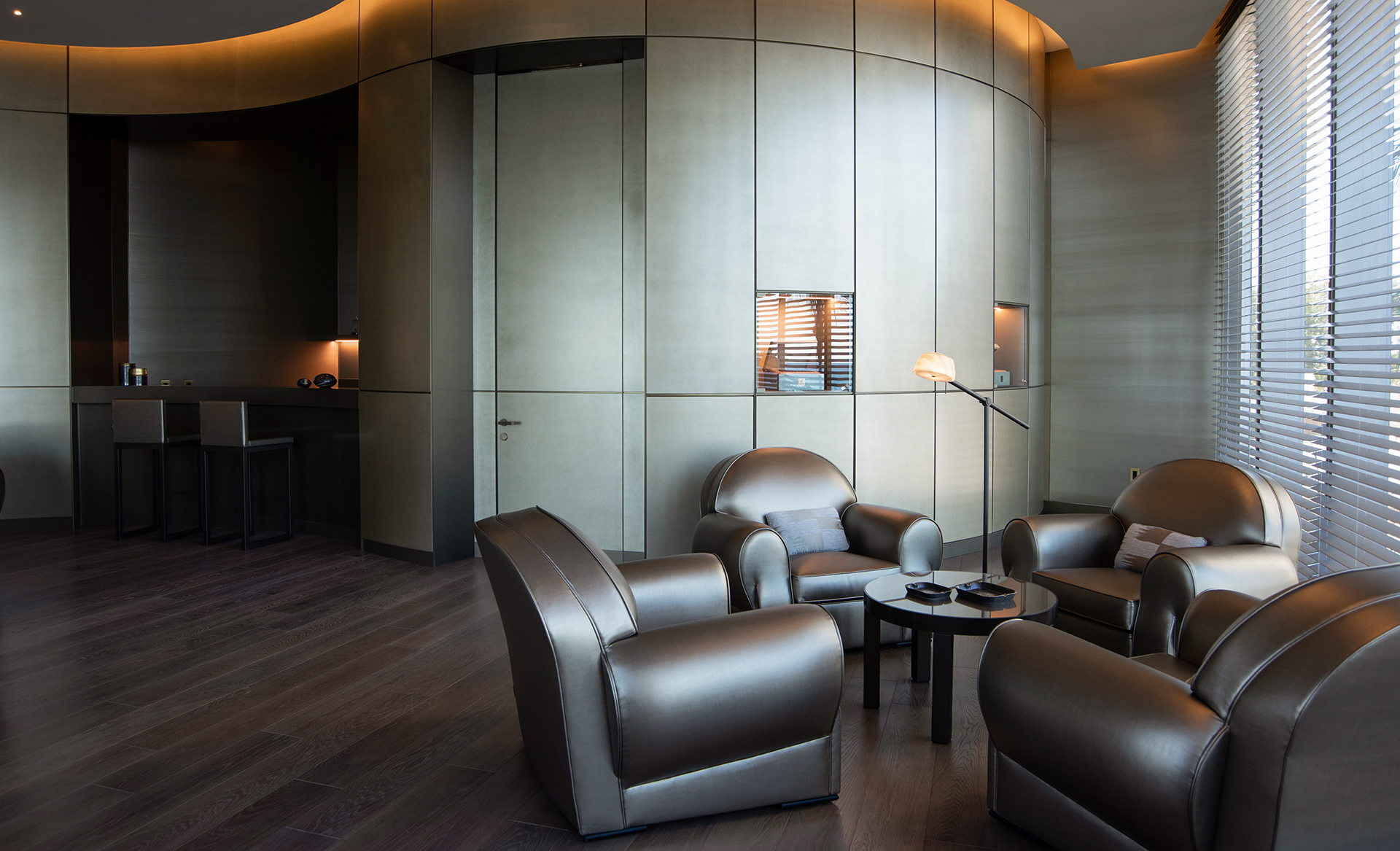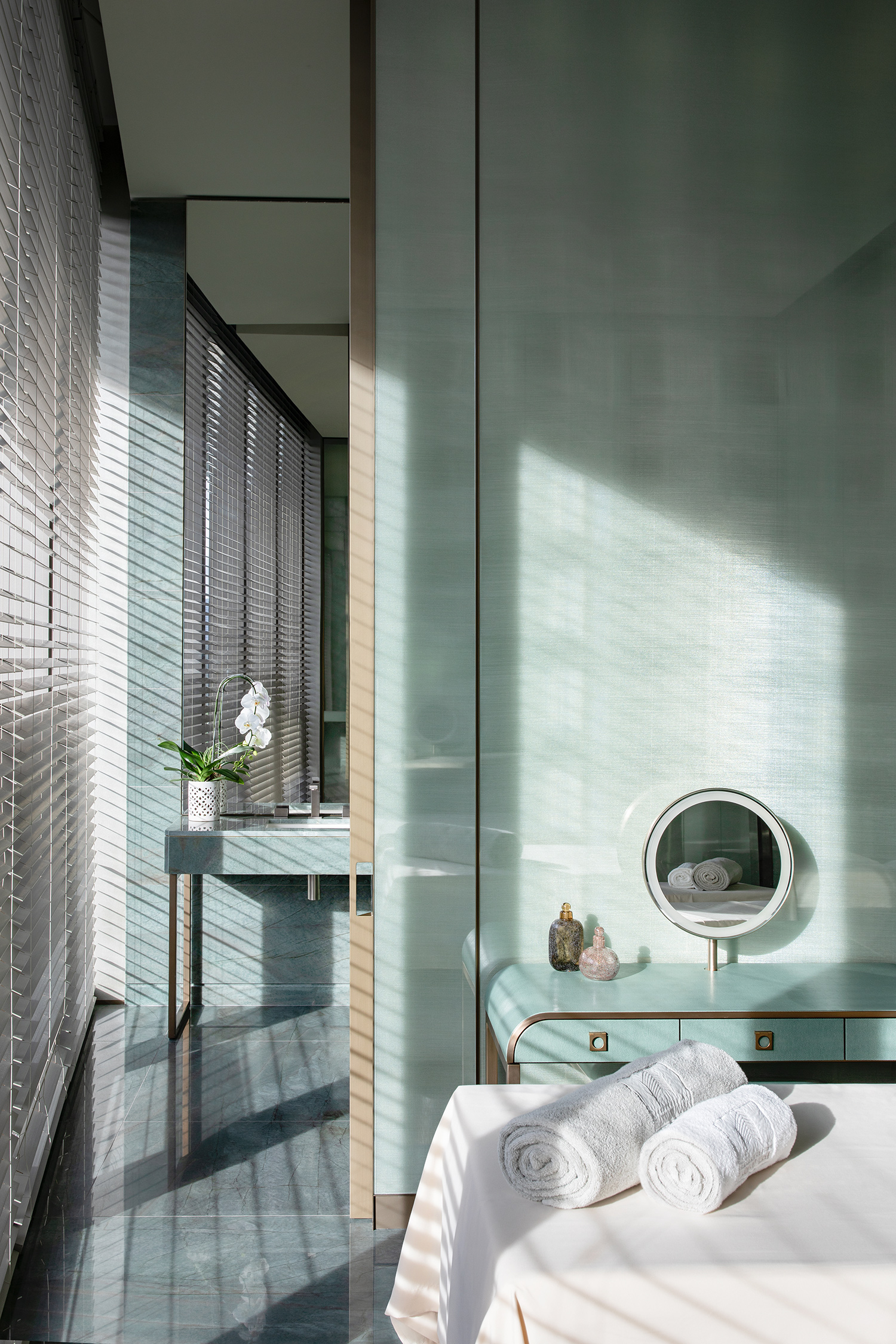 The wave-like patterns stretching horizontally across the glistening blue façade are a reminder of the serene ocean-scape that lies just a few steps ahead. Meanwhile, the interiors are presented as exclusive spaces whose individual characteristics- from room layout, furniture design, lighting and color scheme- exemplify Armani's distinct aesthetic. The elegance transmitted through the extensive spaces with comfortable furnishings, soft textures and soothing tones complements the function of each room.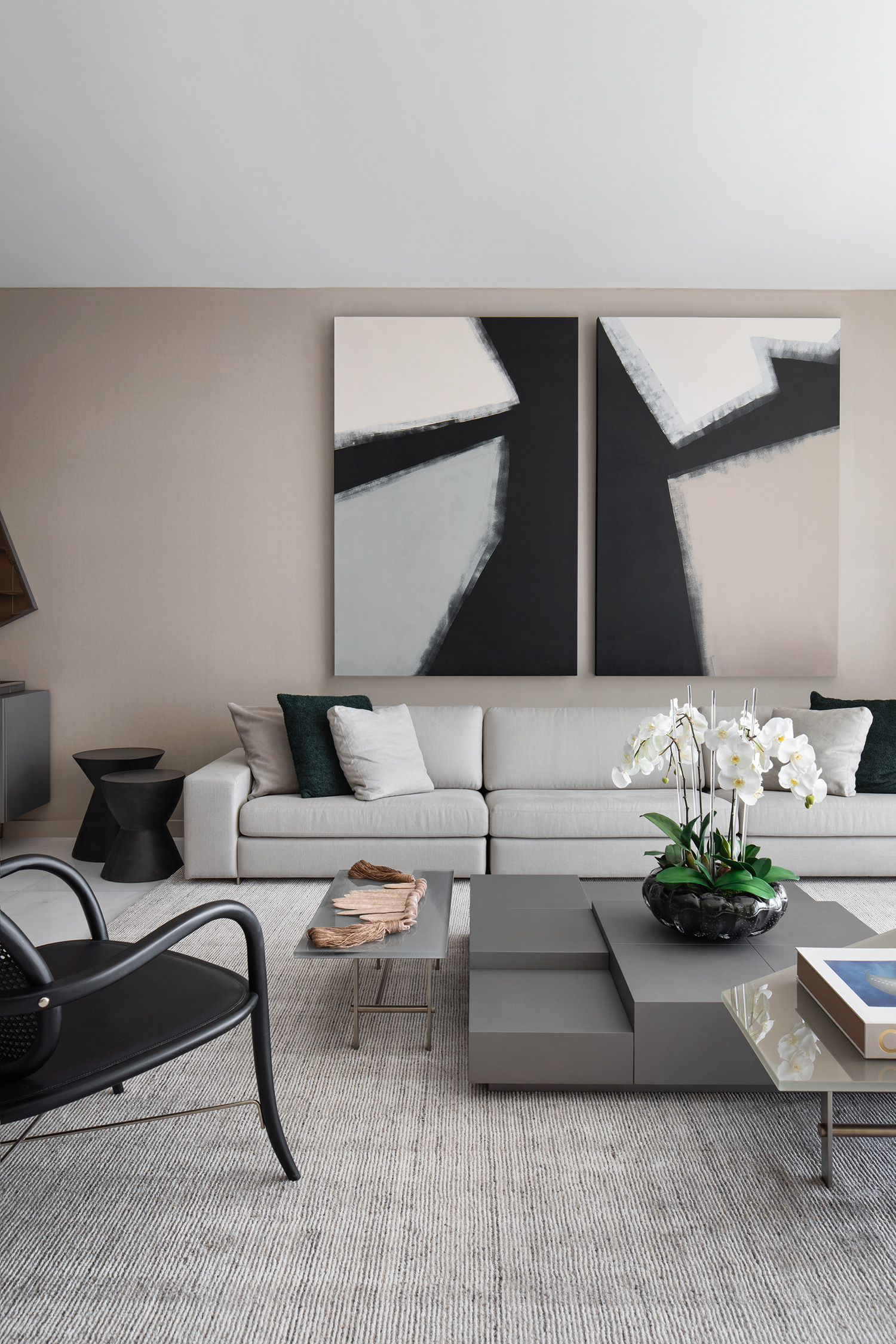 Starting with the first floor, the building's luminous lobby radiates glamour with its golden monochrome hues that span across minimalist sofas, side tables and light wooden flooring. A sunset terrace with an elegant twisting infinity pool is visible from the lobby's lounge which overlooks the calming views of the Atlantic. Just like the interior, the outdoor layout follows a simple yet sophisticated design with sets of white and black lounge chairs, soft grey sofas and sturdy matching side tables. Moreover, the tower also counts with a long list of impeccably decorated and furnished amenities such as the state of the art fitness center, an exclusive movie theatre, a private cigar lounge with metal framings and ample, comfortable seating, the modern oceanfront bar and restaurant that seems almost inspired by James Bond's sleek style, and lastly; a two story revitalization spa with bright natural lighting, marble flooring and matching pastel blue surfaces that imitate the sea's luminosity.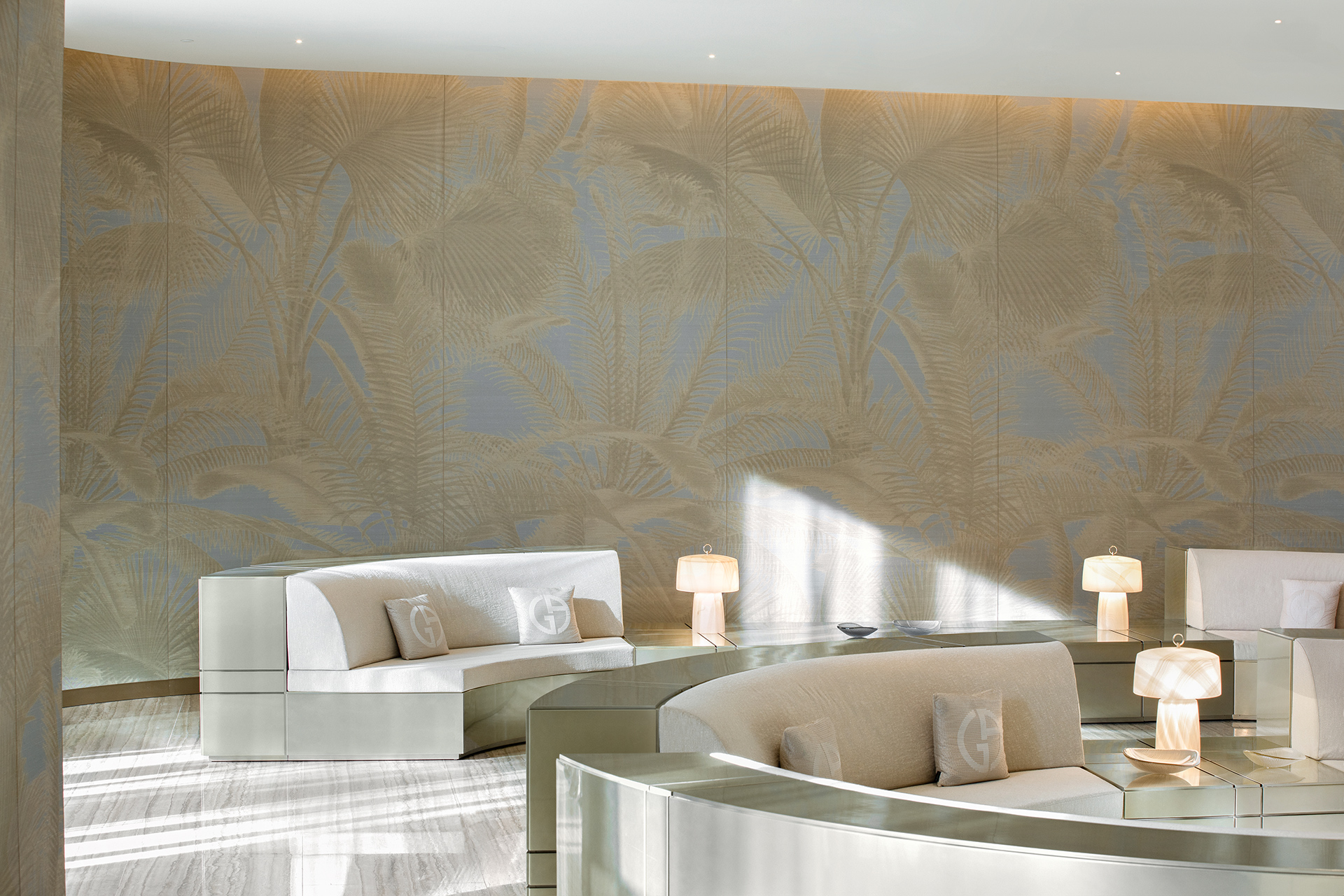 Although not every residence is the same, they each share a set of common features that resonate with the building's interior design. One element that cannot be missing from any unit is the intrinsic connection with Miami's singular landscape- this is evident in the incorporation of ocean and city views through floor to ceiling windows and extensive private balconies with glass railings that reflect the sun's rays across the tower's expanse. This open layout provides the perfect opportunity for the set up of an outdoor coffee table and minimalist chairs that serve as a relaxing setting to enjoy a morning coffee.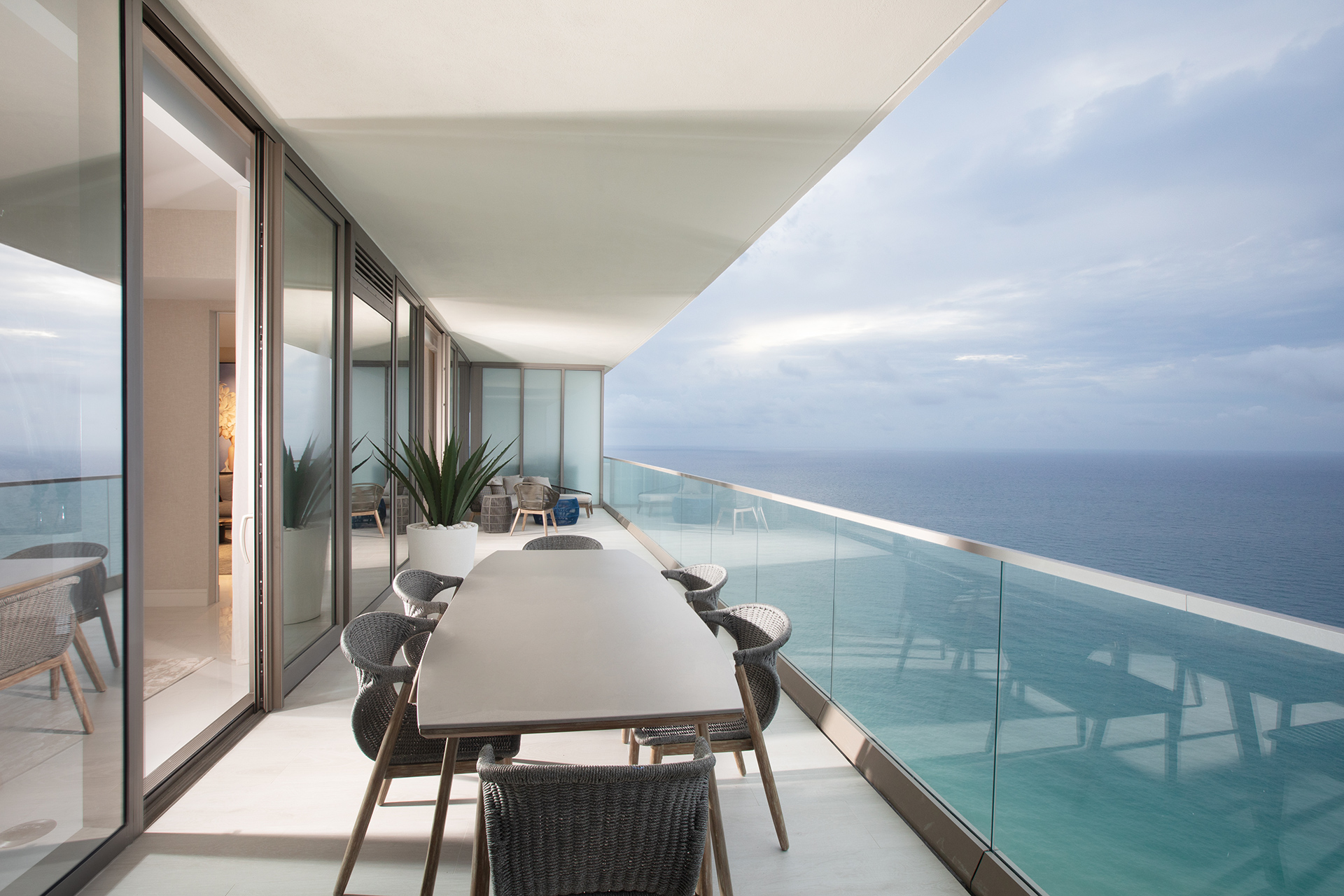 Moving past the exterior residence attributes, the interior components of each unit bear the impression of Armani's custom designs. The kitchens themselves radiate a classic touch of elegance as they exhibit natural stone countertops and lacquered cabinets with glass backsplashes. With the right set of matching bar stools, this task area can be transformed into a sophisticated space for social occasions. Furthermore, other zones that deserve to be mentioned are the powder rooms and bathrooms which also display significant Armani features such as custom made vanities with stone cladding that, together with the marble floors, recreate the tranquil charm of a Zen spa.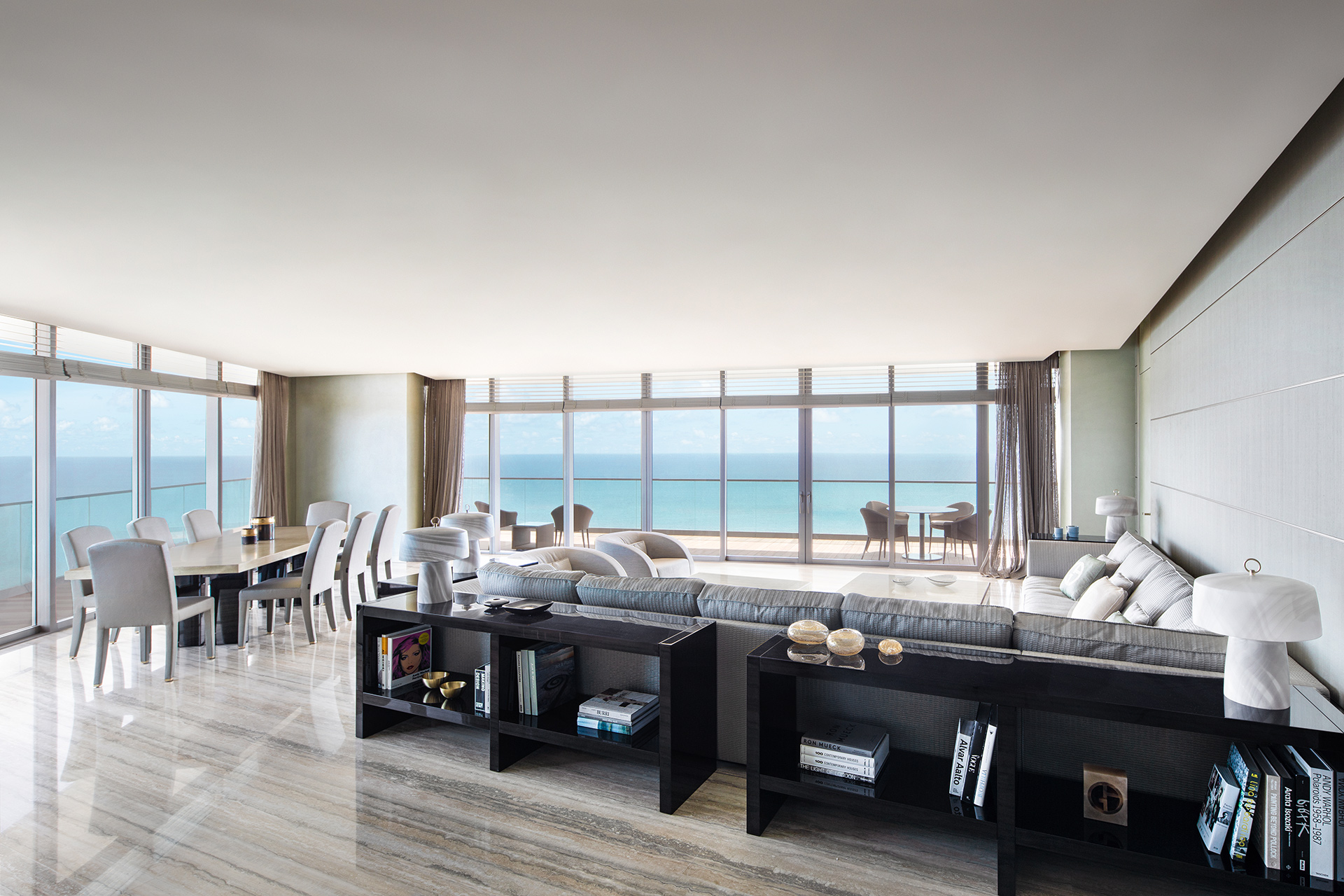 Last but not least, the final setting to describe are the master suites, endowed with a midnight bar consisting of a natural stone countertop and private Armani/Roca designed bathrooms also featuring custom made vanities and stone surfaces. Within these spacious layouts, residents have plenty of room to fill with their own tastes with extravagant carpets, one of a kind lounge chairs, a spacious bed with matching ottoman or a combination of all these furnishings.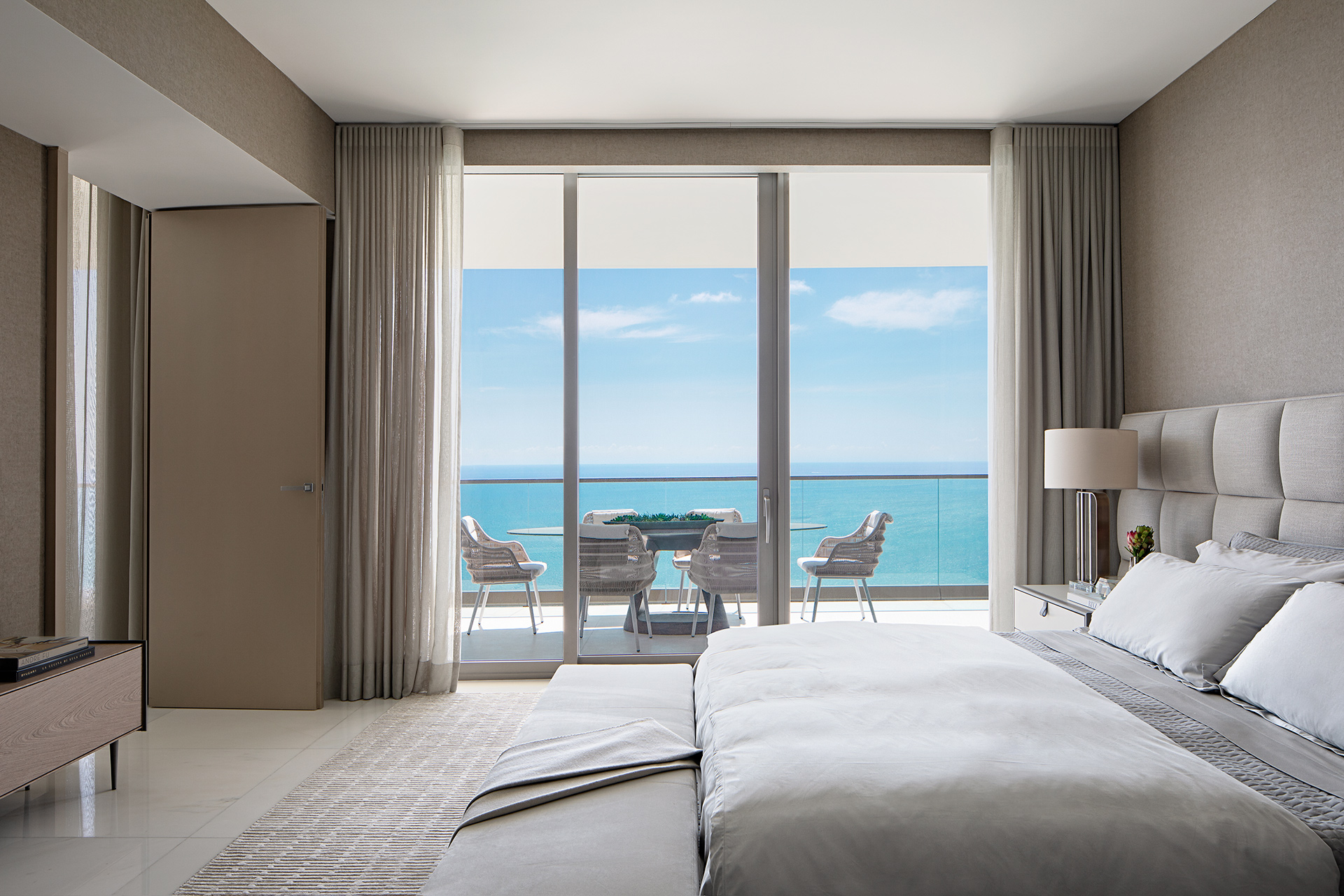 It is safe to say that while Miami's own embodiment of Casa Armani is a one of a kind example of the powerful force of design, it will eventually also lead the way to the construction of similar models that align to the ideals of the Armani brand image. The empire will continue to live and thrive as it evolves through innovative ideas, risk-taking and relentless dedication.
"I don't have a formula to pass on. I always did it my own way. Even today, I hold my independence close. It's what's most precious to me. Passion. Risk. Tenacity. Consistency. This is my professional history."- Giorgio Armani