High-quality architecture and engineering merge together in the creation of the 57 story Porsche Design Tower. On March 2017, Dezer Development and Porsche Design Group announced the completion of the iconic residential skyscraper in Miami's coveted Sunny Isles Beach. As the world's first Porsche Design Tower project, the development has already set remarkably high standards for possible upcoming works. Besides adhering to the firm's prevalent innovative and functional design, the tower additionally counts with a total of 60 floors, 132 condos and the groundbreaking incorporation of robotic parking garages contiguous to drivers' residential units.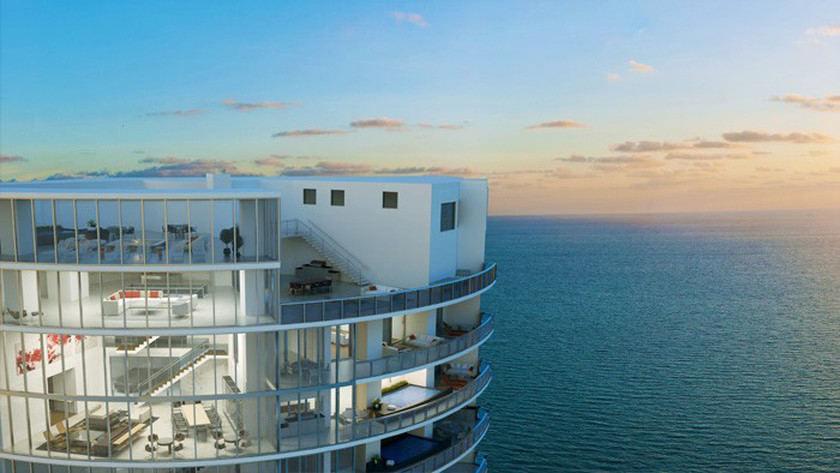 With its new avant-garde installation, Miami can today find another source of pride in recognizing itself as one of the few cities to house the latest architectural innovation by a leading firm which is likewise well known for its pioneering technologies. Recognition for this valuable addition to the metropolitan community should go to none other than Gil Dezer, the leader and founder of the Dezer Development. As a businessman he stands out for being one of South Florida's most accomplished property owners, counting with numerous estates in Sunny Isles Beach including more than 27 acres of oceanfront estate with 2,100 feet of beachfront along Collins Avenue.
Fortunately, today, the Dezer Development expands its contribution to Miami's urban landscape with a high-tech masterpiece that also offers its residents key services for a luxurious lifestyle. Located in the heart of Sunny Isles Beach, the Porsche tower benefits from its position between the Intracoastal Waterway and the Atlantic Ocean by incorporating sophisticated traits that embrace the prevalent water element and tropical panorama. Its amenities include an oceanfront pool with a landscaped deck, an additional tanning deck connected to one of the two oversized plunge spas with views of the Intracoastal Waterways and outdoor seating conveniently overlooking the turquoise waters. Its three-story high lobby in itself, counts with a restaurant which grants unobstructed ocean views, a bar and lounge displaying a fireplace and big screen TV's, and most impressive of all: a glass elevator observatory dedicated to the residents' cars.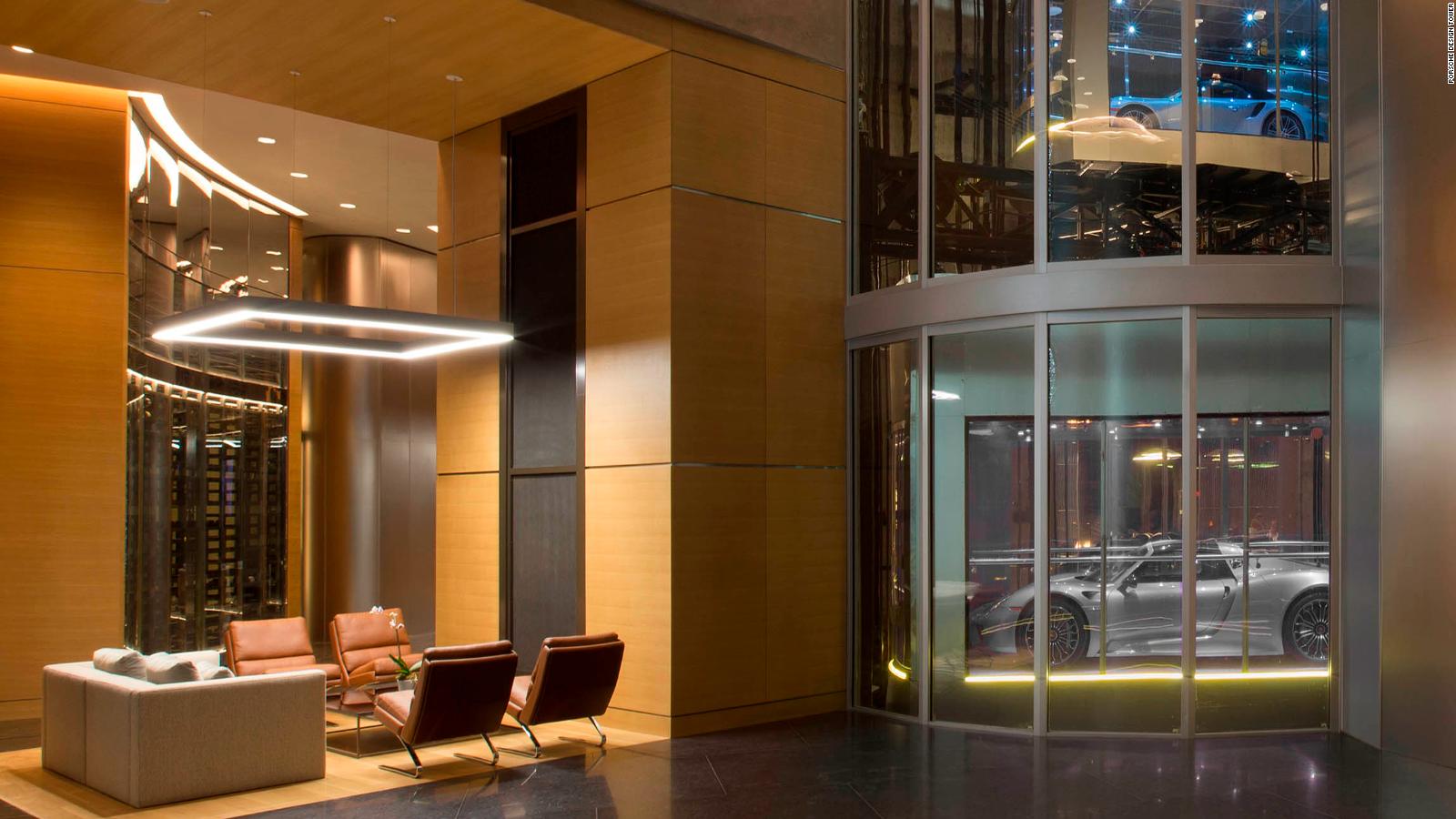 There is no better way to describe the development's magnitude than with Dezer's own words: "It's the first of its kind that's fully automated with a passenger in the car…but that's just one great feature of the building, what we've also done is put swimming pools in the balconies and large oversized units so we really wanted to change the game as to what is being built here."
Naturally; the tower also projects the holistic mark of Porsche Design. Its exclusive residencies are tailored to fit exceptional high-quality architectural and technological standards. The brand's characteristic sleek, European style is ingrained in the building's structure and interior design. From a distance the skyscraper's cylindrical form, futuristic facade and glass elevators, known as 'Dezervators' (after Gil Dezer), capture viewers' attention as they approach the modern condominium. Its widespread popularity shows how Porsche Design has successfully expanded its expertise beyond the realm of automobile manufacturing while remaining true to a philosophy based on finding cutting-edge solutions to functional design without overlooking a product's essence.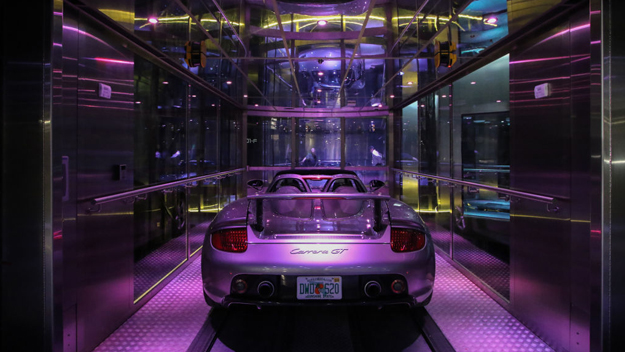 "A formally harmonious product needs no decoration, it should be elevated through pure form." -Ferdinand Alexander Porsche
The same approach that inspired the tower's composition corresponds to that of the brand's founder, Professor Ferdinand Alexander Porsche. Since the revolutionary development of the Porsche 911, the company's principles have come to influence the industrial and product business by raising the bar for customer's expectations of first-rate design. The establishment of Porsche Design during 1972 headquartered in Stuttgart, Germany, marked only the beginning of its creative diffusion which nowadays also includes the ongoing development of a second tower. Enthusiasts of the brand's recent architectural feat in Sunny Isles Beach will be pleased to know about the currently finalized Porsche Design Tower Frankfurt which will also feature boutique apartments with exclusive design. The planning of this subsequent building was overseen by the Ludwigsburg based Porsche Design Group which, likewise, takes after the activities of the Studio F.A Porsche in Zell am See, Austria.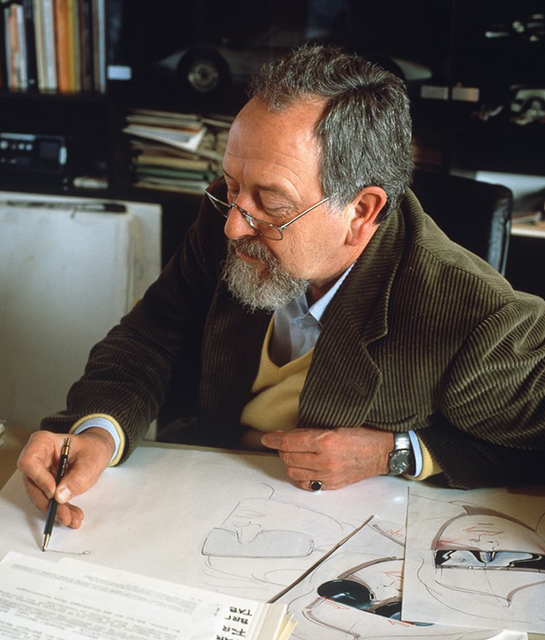 Today, this pioneering company is invested beyond the creation of automobiles and actively involved in the production of clothing, accessories such as Titanium eyewear, watches and leather confections, as well as luggage and furniture ranging from chairs, sofas and tables. Its multidisciplinary nature allows its products to become accessible to a greater audience and, in the case of the Porsche Design Tower, to even transform a city's scenery.
As a matter of fact, the team's high-standards become self-evident in Miami's new skyscraper via its most iconic addition; the 284 robotic parking spaces which residents can access through three elevators. Drivers can pass through laser identifiers into the garage and allow the 'Dezervator' to carry the car up to their floor where it is safely stored in its glass garage window. This exceptional feature fulfils car lovers' dreams to own a home that pays tribute to one of their most prized possessions. But what other treasures await the residents of this tower?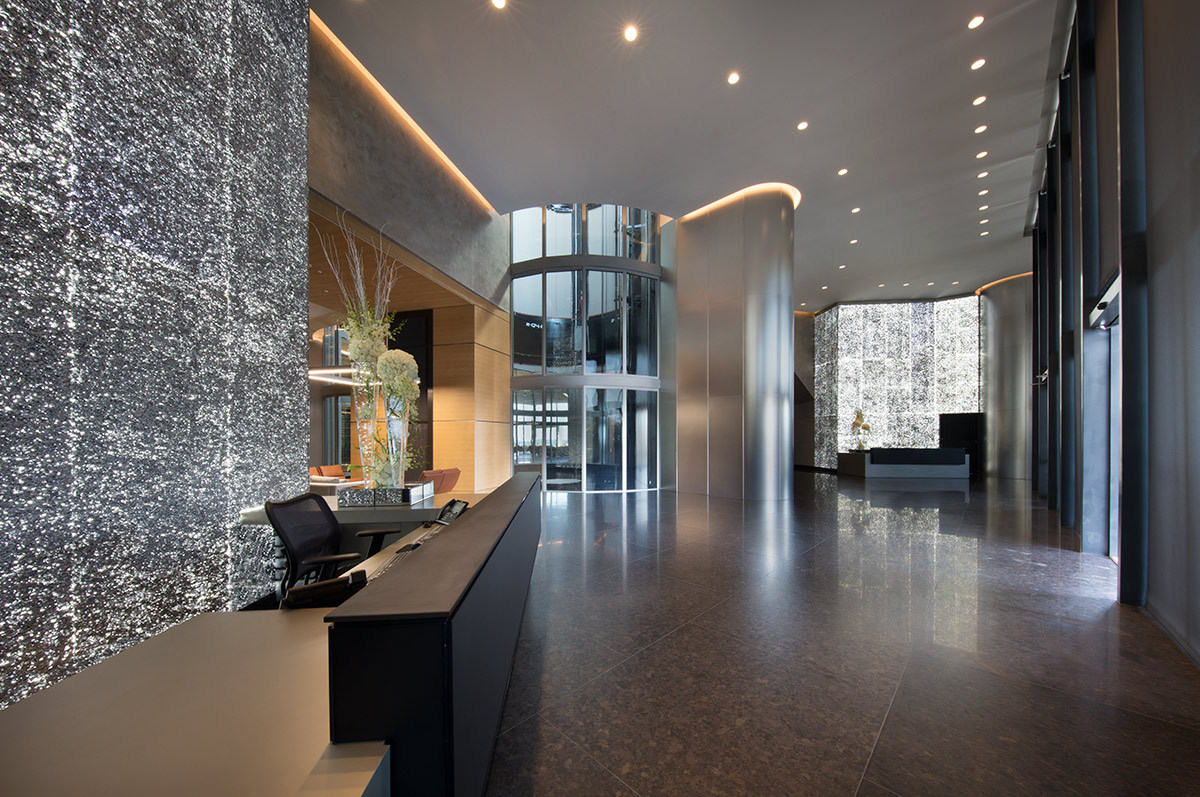 The interiors themselves showcase Porsche design collections and the creative work of Michael Wolk Design Associates. Residences are thus embellished by outdoor gourmet Poggenpohl kitchens, balconies ranging from 800 to 1,600 feet with ocean views, a cozy fireplace, 5 meter deep terraces with an integrated pool, and flexible rooms with Dornbracht fixtures and Miele appliances. The condominiums are modeled after the brand's style with floor to ceiling windows and a modern display of leather, fiberglass and suede arrays.
"Design must be functional, and functionality must be translated into visual aesthetics without any reliance on gimmicks that have to be explained"- Ferdinand Porsche
Today a new monument graces Miami's sky, this skyscraper honors modern design, revolutionary technology and most importantly; its residents. Porsche Design Tower is not the outcome of eccentric demands but rather proof of a tangible future built through smart and visionary design. Do you share a similar vision of the future?