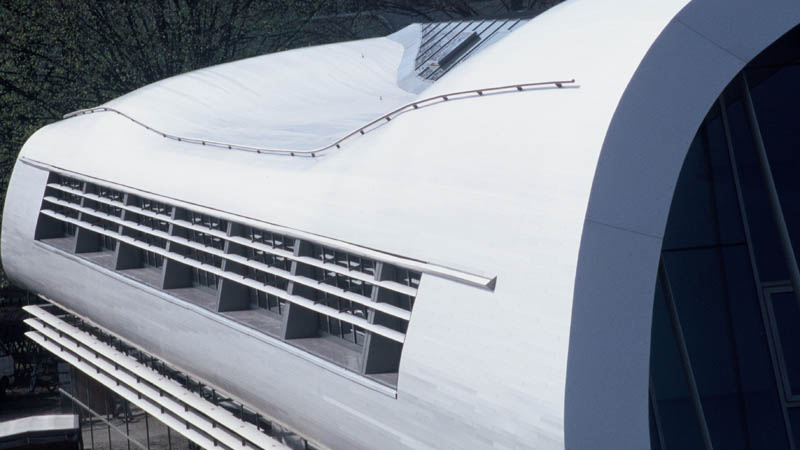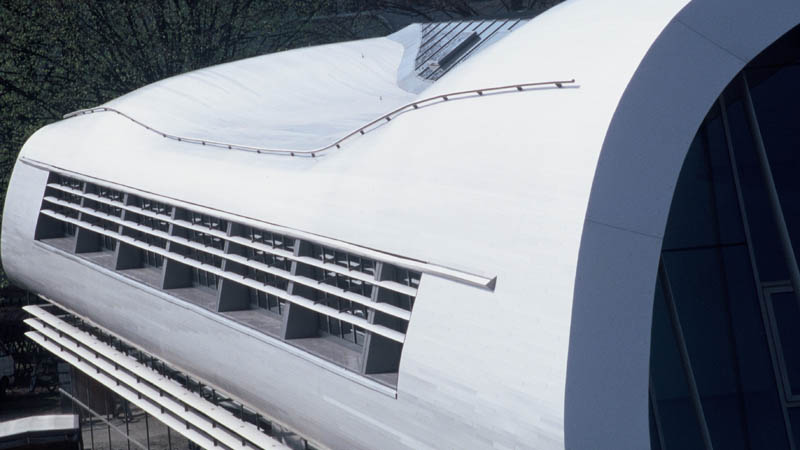 Sibling rivalry is not an option for Austrian architects Karim and Rames Najjar. The brothers founded their architectural firm in Vienna in 1999, and have completed "a range of designs from naval architecture to commercial buildings, to villas and their beloved 'research' projects," according to the firm's profile. Their style can be as varied as their commissions, with references to natural forms in one project, and sharp angles and dynamic lines in another. And those research projects—their unbuilt work—is just as important as their built work.
Much of the brothers' research focuses on "kinematic" work; they are interested in dynamics and motion—seemingly the opposite of permanent structures. They believe their focus on research helps keep them at the cutting-edge of their field, according to the firm website. And indeed, that is exactly where they often lie.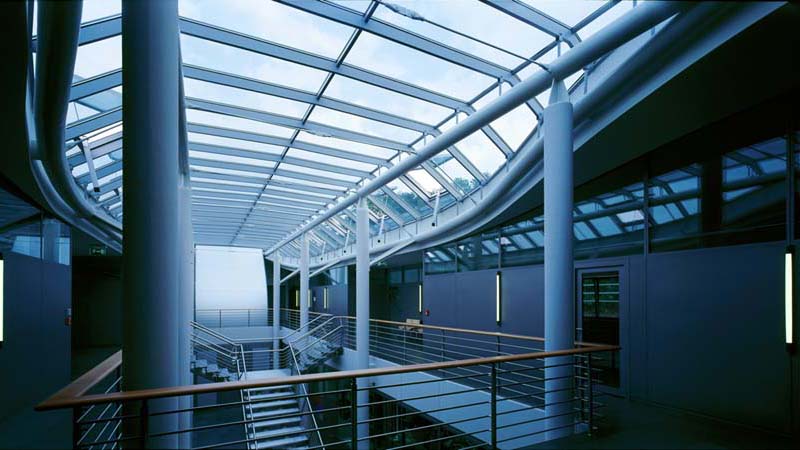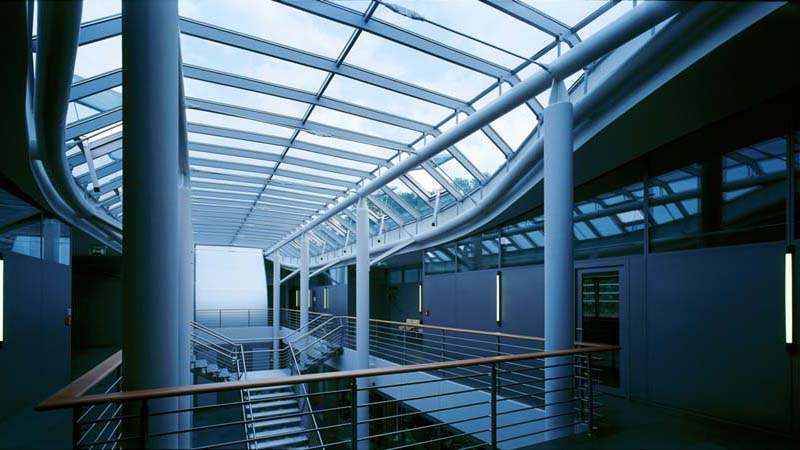 Last May, 2012, the firm won, in a unanimous jury vote, the competition to design the Zaarour Club, a year-round mountainside destination in Lebanon. Najjar and Najjar aimed to create facilities to attract a range of visitors while balancing development, sustainability, and the surrounding natural environment.
The jury believed that Najjar and Najjar's scheme was "a magnetic architectural image that would raise Zaarour as a destination of choice as a prime mountain and ski resort." For this project, the firm had to do more than design iconic buildings. They also had to consider issues of traffic patterns within and without the resort area, aiming for simple, non-invasive solutions to parking and vehicle congestion during peak times.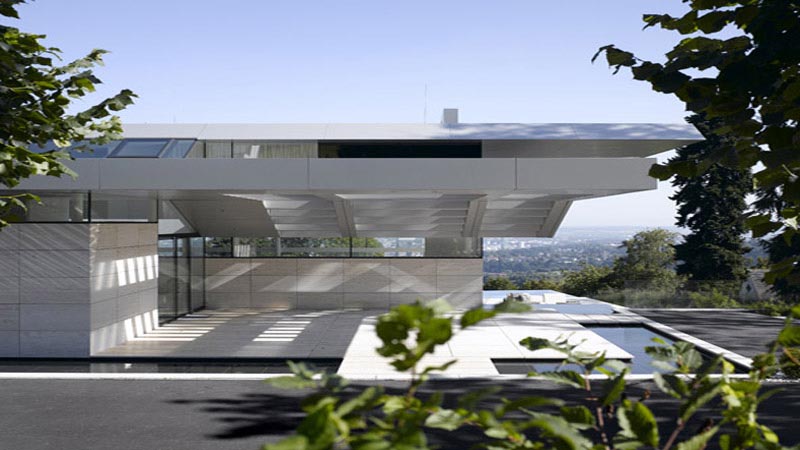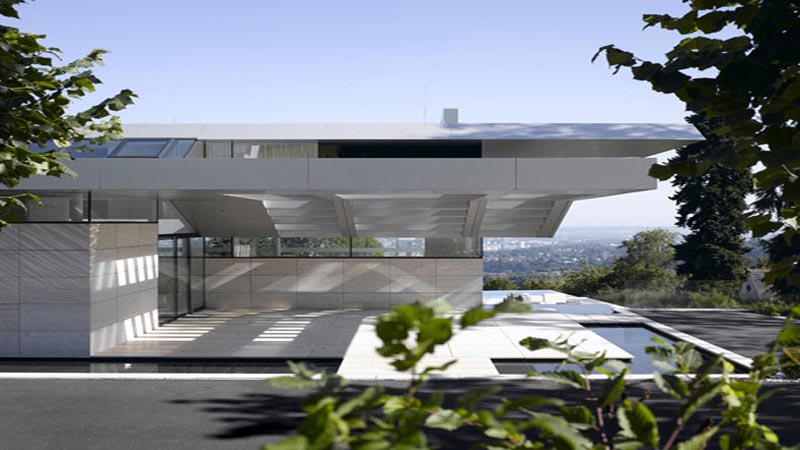 Facilities include space for sports activities, leisure and wellness, shopping, eating, events, and hotel—with varied building types that correspond to each activity. One of the firm's goals was to integrate the new buildings into the existing typography, and renderings showcase that ideal. In one, a white/gray building with a sharp angle shoots out of the top of a ski slope—a harmonious meeting of man and nature.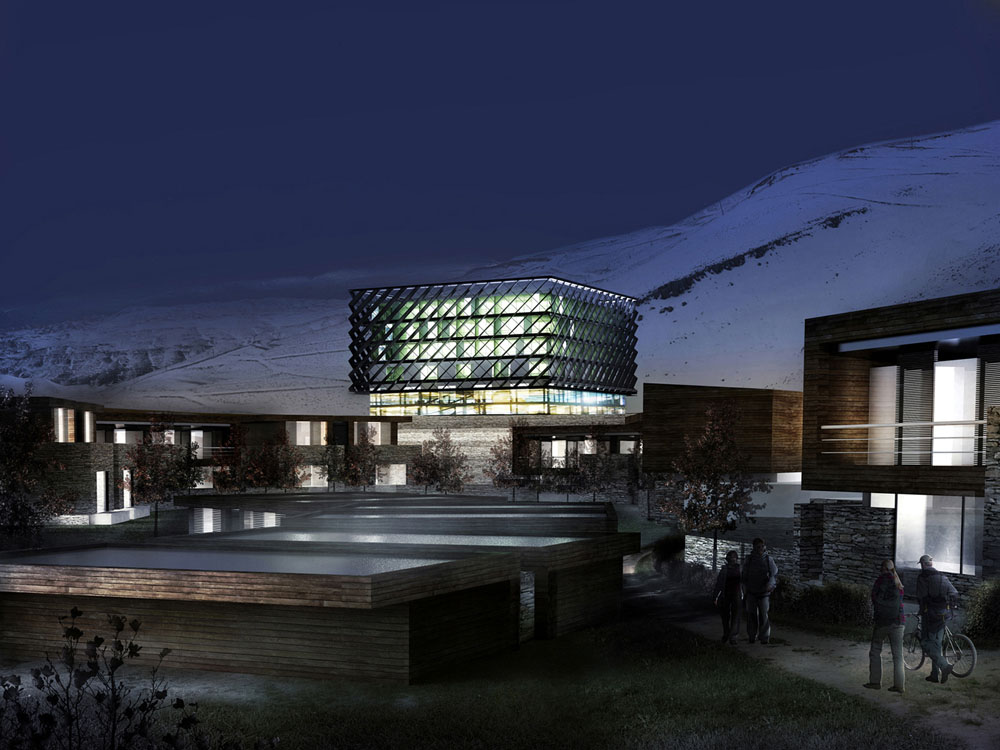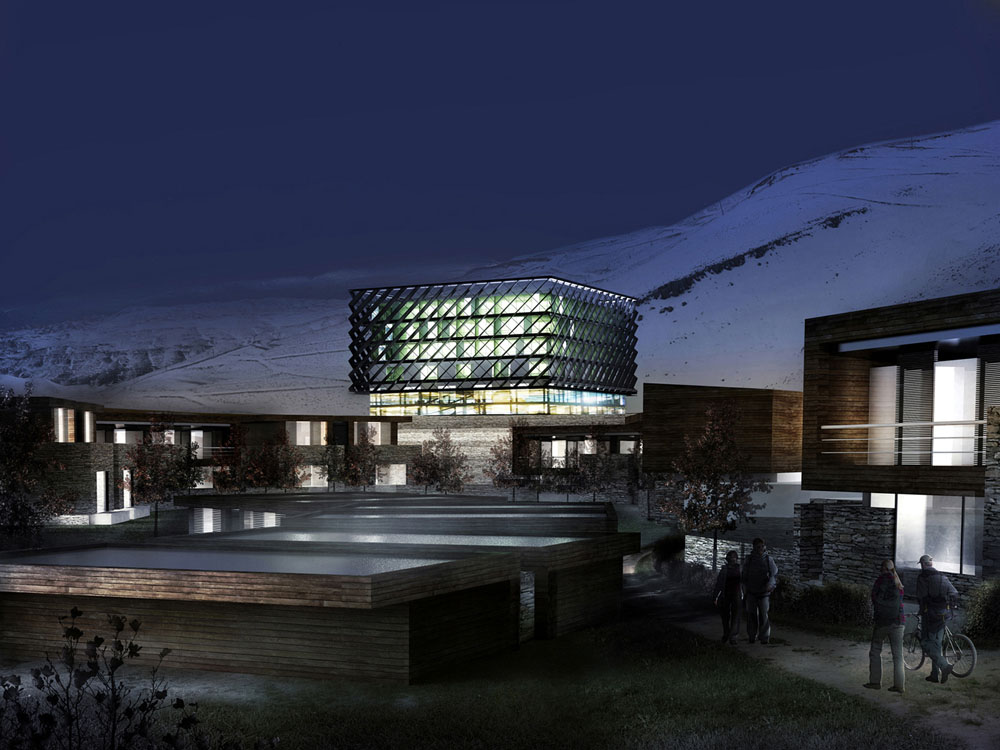 Najjar and Najjar are not new to winning architectural competitions: in 2008, they received first in a competition to design a new UNESCO Marine and World Heritage Centre in Krems, Austria. Last year, in 2011, the project, which serves as a a threshold between the Dunabe River and the countryside, was completed. A large roof connects the varied spaces for exhibition, restaurant, information, and ticketing (for the shipping line). The roof also functions as a kind of gateway for entering and leaving, and for making cultural or personal connections. An outdoor staircase leads one to the Gate of the Wachau.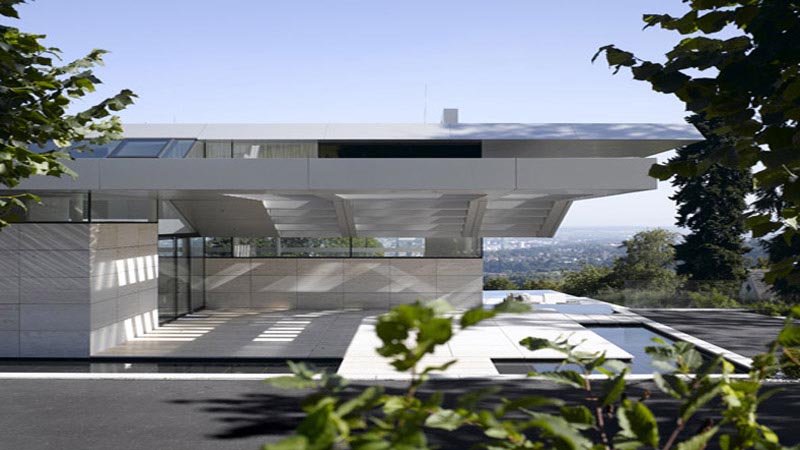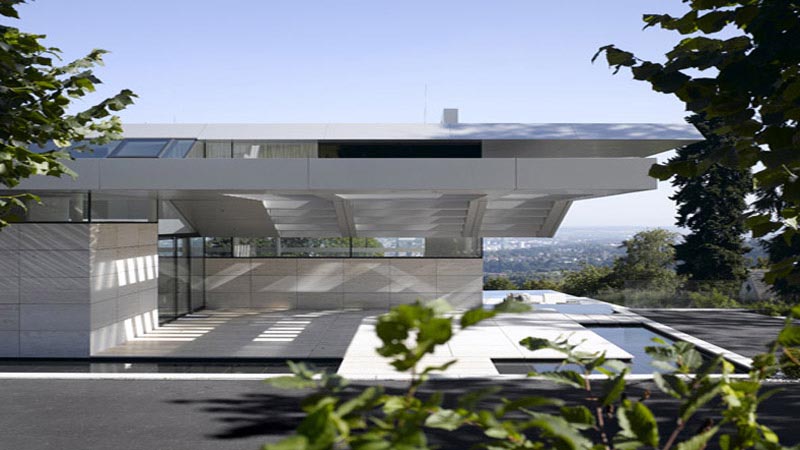 Earlier in the Najjar brothers' practice, they created an award-winning aluminum double-curved facade system for the aluminum products industry. The facade had to be "adapted from the ship building method of design and production," according to the firm website. With this innovative work, they won the renowned Austrian Aluminium Architecture Award in 2003.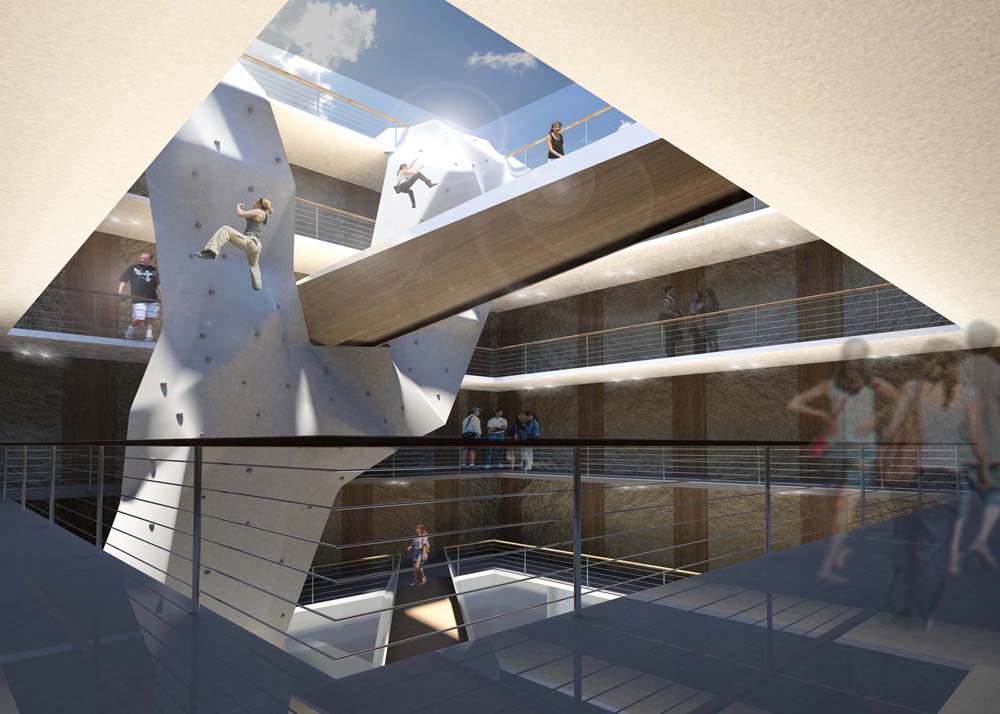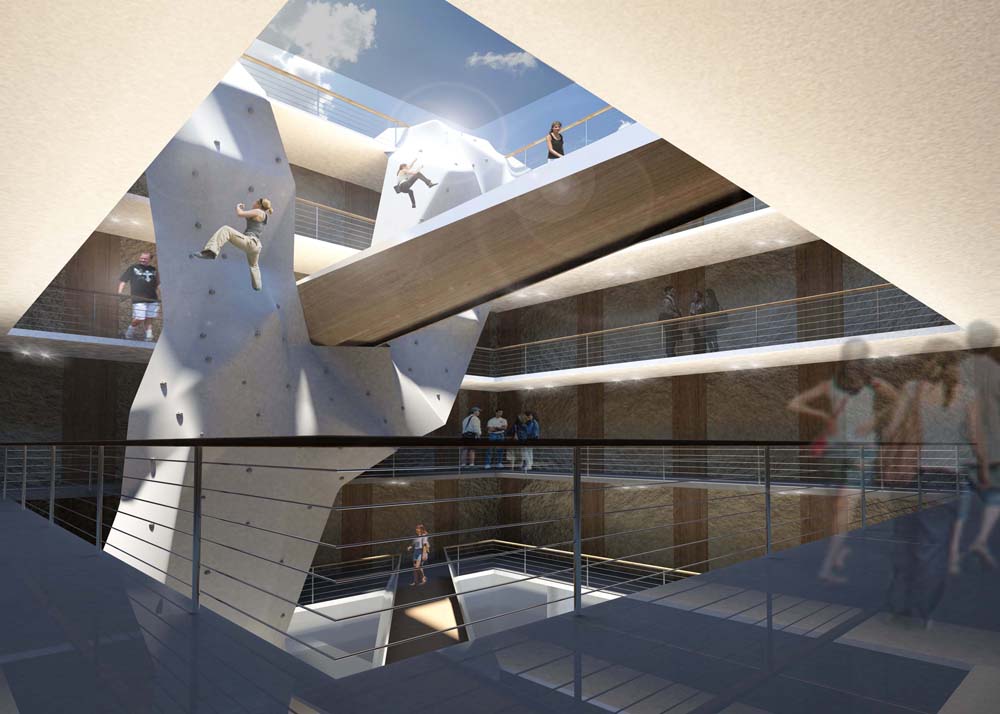 Additional awards include an honorable mention from the LIIC London International Creative competition in 2008 and they were named Germany's best architects of 2007, among having received other honors. They have exhibited around the world, including in Rotterdam at the 2003 International Architecture Biennale, at the MAK Center in Los Angeles in 2004, and at MIPIM in Cannes, France, in 2007. Additionally, the brothers lectured at universities, gallery spaces, and elsewhere, around the world, and their work has been showcased in various architecture survey books and other publications.