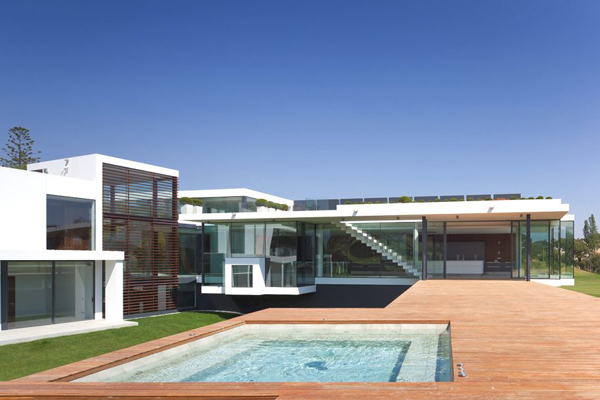 A spectacular modern home and an example of modern architecture
Algarve Region of Sothern Portugal is home to some of the most luxurious beach and golf resorts in Southern Europe.It is known for its great weather , unique landscape; of olive and pine trees and crystal blue Mediterranean waters. It is at this setting that architect Vasco Vieira was asked to design a residence like no other. And thats exactly what he is done…
The name of the house is called Casa Vale do Lobo and is an architectural masterpiece that totals 6,450 square feet. The five bedroom residence is built in a U-shape and consists of indoor entertainment areas, game rooms , a cinema, , home spa,fire places and unobstructed views of the lake and golf course.The exterior areas consist of mini pool, outdoor living BBQ area and evening entertaining area for the family's clients.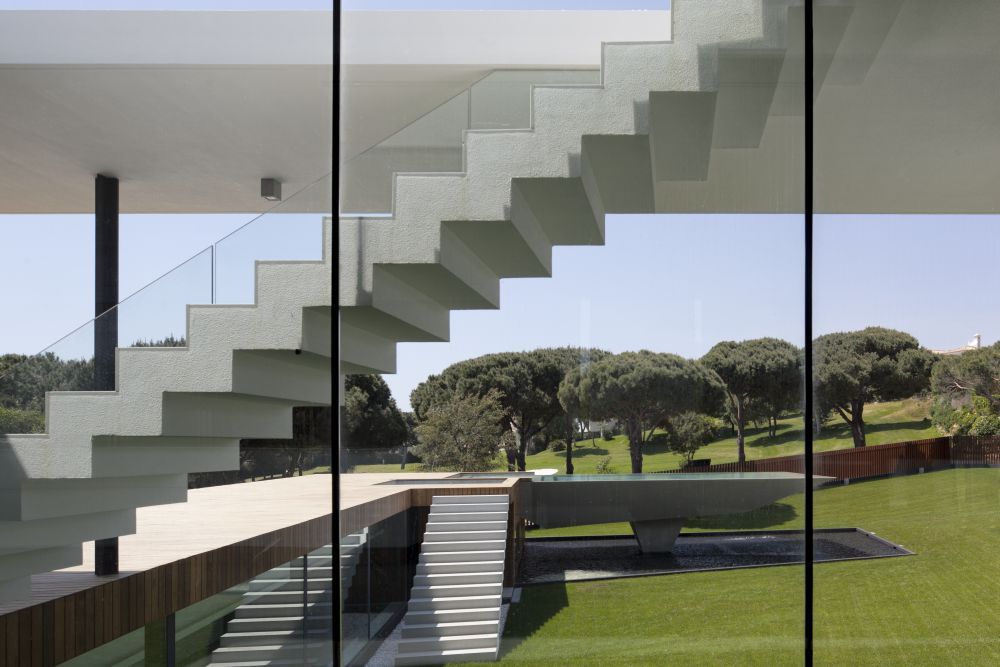 The home itself is designed in a series of volumes that separate public from private . The perfect balance of wood and glass brings warmth and function to the interior spaces while maintaining transparency and great views. Plains of concrete and glass play harmoniously with each other to create a rhythm of solid and void that dictates the boundaries of each space. Sliding doors bring the inside out extending the interior living outdoors while the cantilevered swimming pool is the highlight of the exterior space. The sculptural aesthetics of the elevated pool maintain a fully functional purpose and traces the boundaries of the yard. During the night the lighting of the yard along with the house's main areas create a spectacle of living and bring to life the many different elements and volumes the house consists …Casa Vale do Lobo is a spectacular residence and a great example of integrating nature in our people's lives..