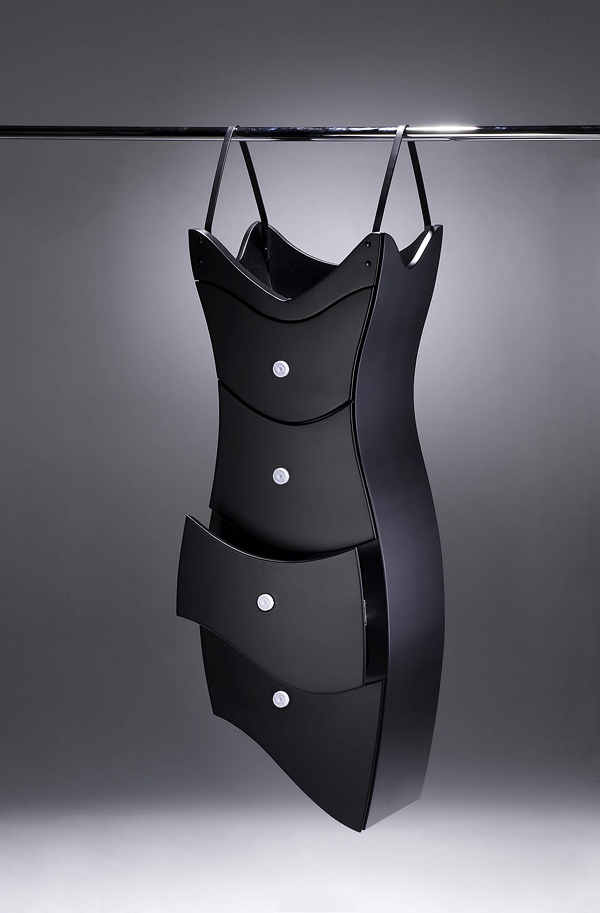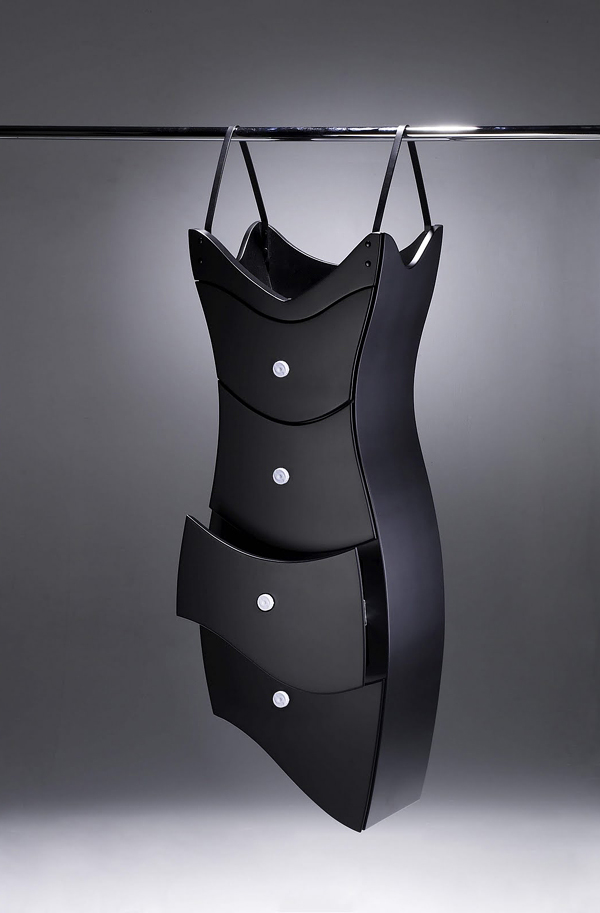 The world-famous fashion designer Coco Chanel always said that all a woman needs to look good is a little black dress. An artist from Vancouver named Judson Beaumont understood her words in his own way and created a chic furniture for real ladies.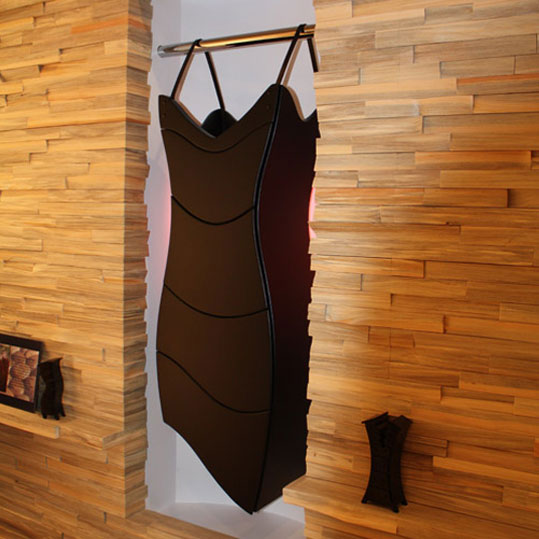 What he designed is an interesting one-of-a-kind furniture piece – an elegant little black dresser with multiple drawers that can be hung wherever you like. It is made of MDF, maple veneer and aluminum and its dimensions are 14"W x 46"H x 10"D. Taking into consideration its actual usable space we could not say that this dresser is very practical, but it definitely is an elegant item that puts a finishing touch to every stylish bedroom.
For the past 25 years Judson Beaumont has run a design studio that is focused on quality and custom design and that stays far away from mass production. The little black dresser is just a small example of the creative mind of this artist who proves that everything is possible and that ideas in interior design are limitless.