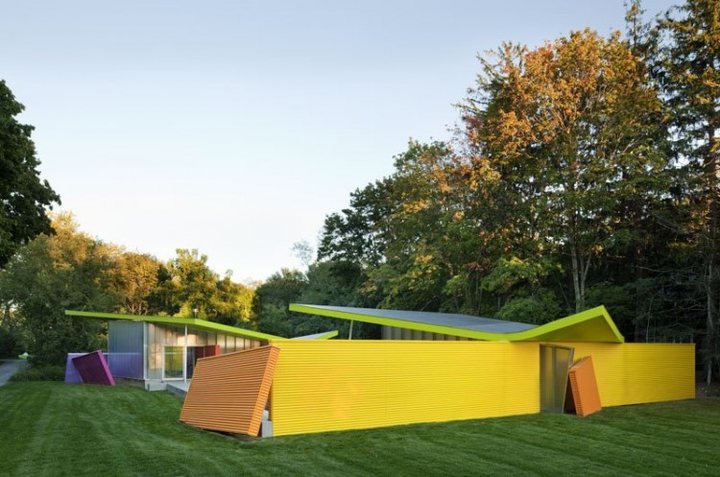 We all know what a great impact the colors have on our minds and mood. The more colorful a home is, the more active, bold and energetic its owners are and more vital its aura is.
Just so bold the architects of the New York studio Stamberg Aferiat Architecture are, authors of the most colorful house that we've ever seen.
This house named Shelter Island Pavilion is as colorful as the rainbow and creates a sunny mood even on a rainy day.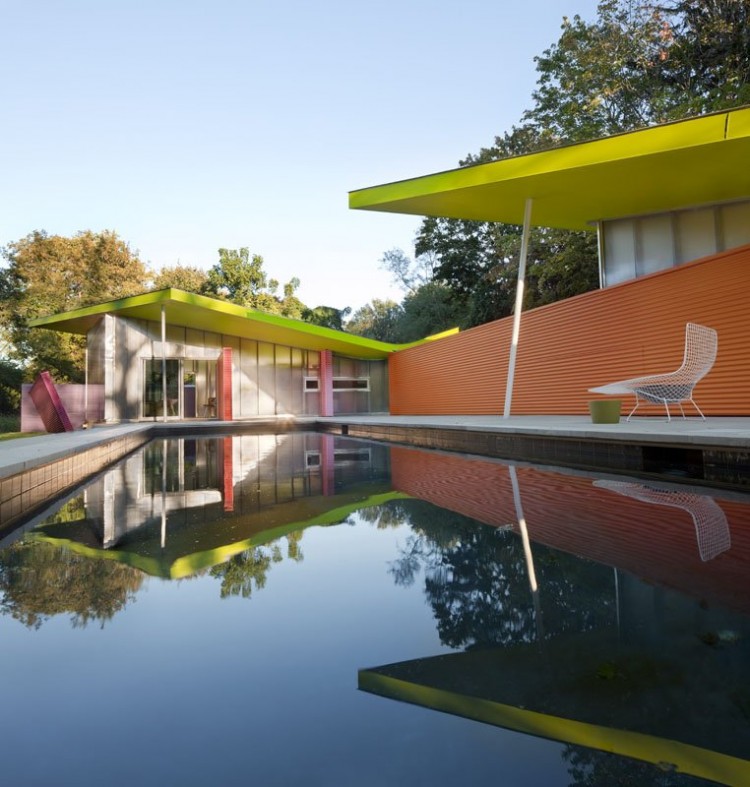 Consisting of two large pavilions, its structure is very innovative and unique. Just like the philosophy of the architects is – expressed in finding simple solutions for complex architectural problems.
The house consist of two bedrooms, a living room, a kitchen and several other little rooms.
Despite the different colors and the vivid contrasts, the interior is not "heavy" and is actually very stylish.
Take a look and share your opinion with us!