On Monday, August 12, 2016, Miami witnessed the completion of two singular towers rising above the sophisticated South Bayshore Drive neighborhood. The twisting structures formed part of the long awaited Grove at Grand Bay contemporary development featuring 98 condominiums stylishly contrived through the collaboration between Terra Group and the Bjarke Ingels Group (BIG). This acclaimed building has won over the admiration of both residents and the city's general public in addition to acquiring the 2015 NCSEA Excellence in Structural Engineering Award, the Concrete Industry Board's Award of Merit and the New York ACEC Engineering Excellence Awards.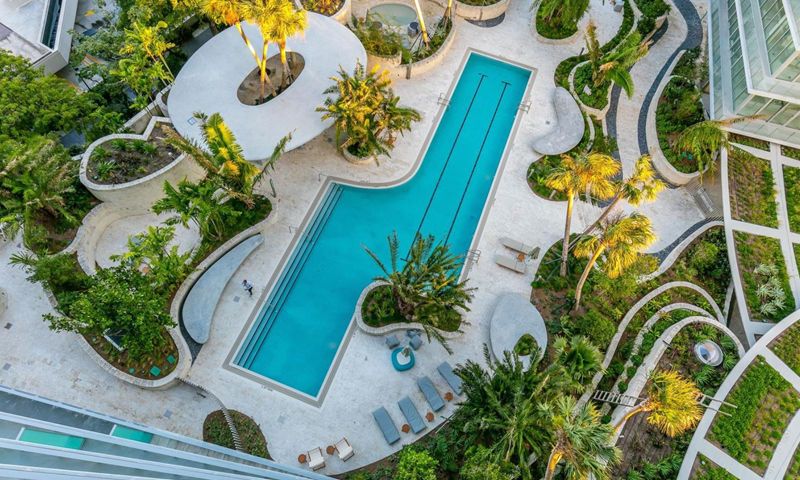 This residential complex not only meets the LEED Gold Certification standards but it also supports Coconut Grove's business district. The development enhances the city's stimulating atmosphere by attracting a significant amount of residents who have today become an essential part of the neighborhood's cosmopolitan community. Nonetheless, the convenient location should also receive some credit for the Grove's success. The urban setting grants inhabitants unobstructed views of Miami's most popular areas seeing as both towers overlook Biscayne Bay and the lively Regatta Park.
Such a masterpiece could have only been contrived by an equally noteworthy architectural prodigy. We are talking about none other than the Danish architect Bjarke Ingels with the support of his group, BIG. This internationally distinguished personality is responsible for projects such as the Copenhagen Harbour Baths designed in collaboration with the Julien De Smedt group (2002), the Gyeonggi Museum of Modern Art in Korea (2006), and even the New York Times Square Valentine (2012). With this in mind, one might wonder how this extraordinary man's designs travelled from so far to influence Miami's landscape. The answer to this question is tied to the story of his professional development and memorable achievements.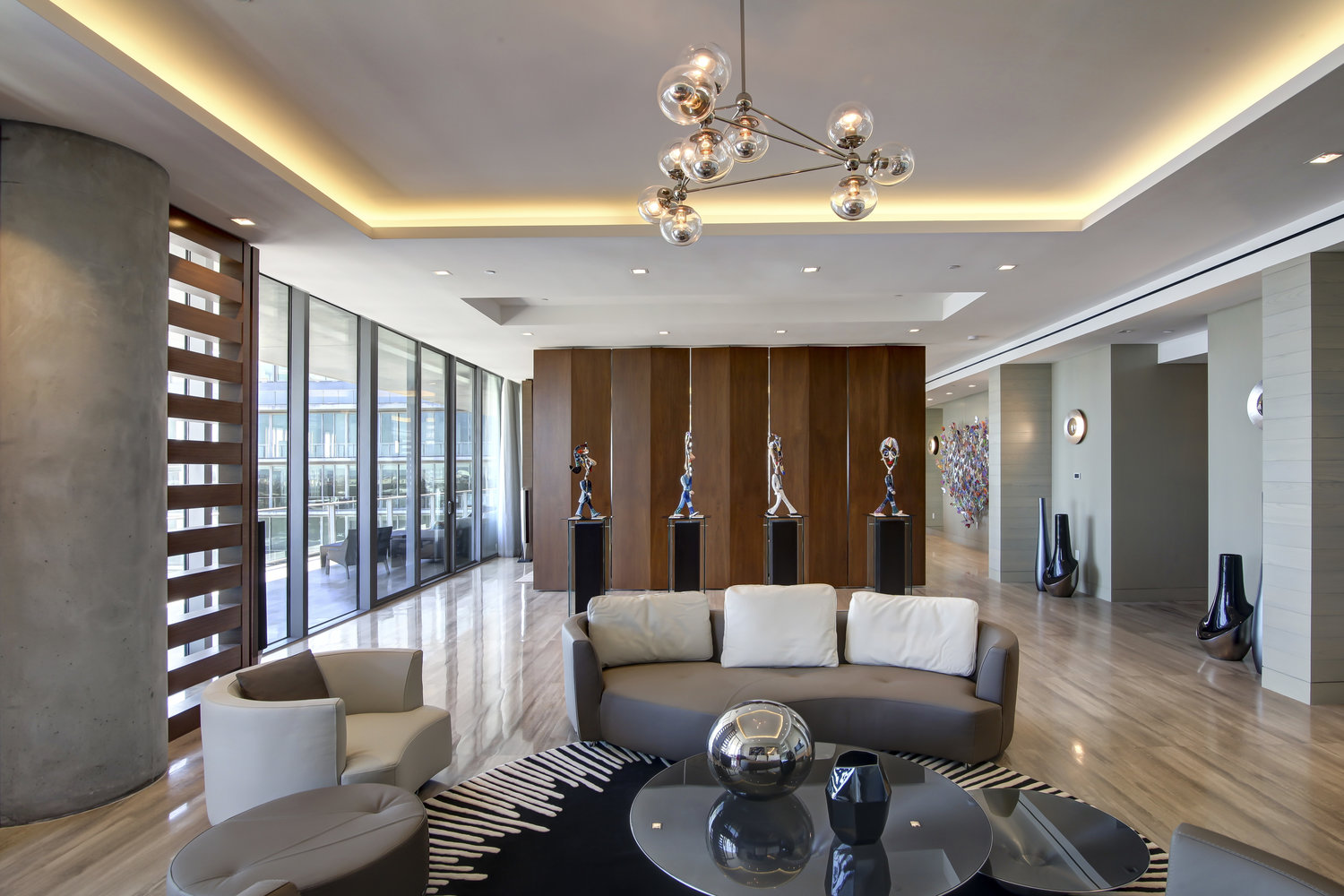 Bjarke Ingels' career as an architect began at the Royal Academy of Copenhagen where he first underwent his studies and later on in Barcelona at the Escola Tècnica Superior d'Arquitectura in 1998. His profession has led him to engage with the Office for Metropolitan Architecture in Rotterdam and to undertake numerous challenging yet successful projects that have earned him further international prestige. He has been named one of the 100 Most Influential People in the World in the TIME Magazine (2016) and The Innovator of the Year by the Wall Street Journal (2011), in addition to receiving the Danish Crown Prince's Culture Prize that same year and the ULI Award for Excellence in 2009.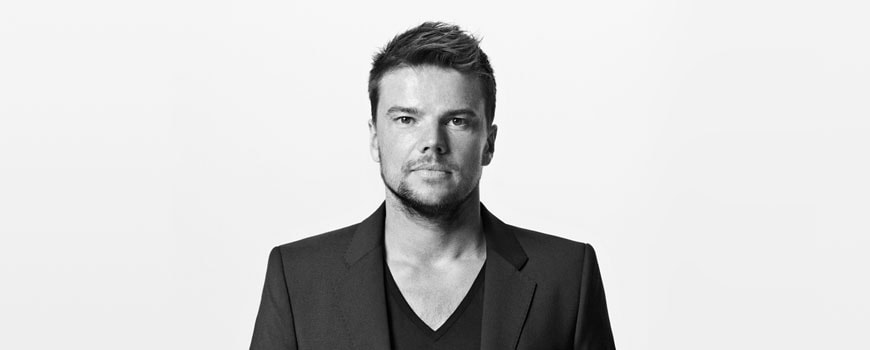 Nonetheless, one of Ingels' greatest feats has been the establishment of his exceptional contemporary studio in 2006, the Bjarke Ingels Group, tailored towards the development of avant-garde architecture with an inherent respect towards traditional design. This firm reflects the transformative nature and constant flows of the multicultural environments that envelop its buildings and the outcome of such endeavors never falls short of splendid. BIG's core principles can be summarized in the corporation's own statement:
"We believe that in order to deal with today's challenges, architecture can profitably move into a field that has been largely unexplored…By hitting the fertile overlap between pragmatic and utopia, we architects once again find the freedom to change the surface of our planet, to better fit contemporary life forms. "- Bjarke Ingels Group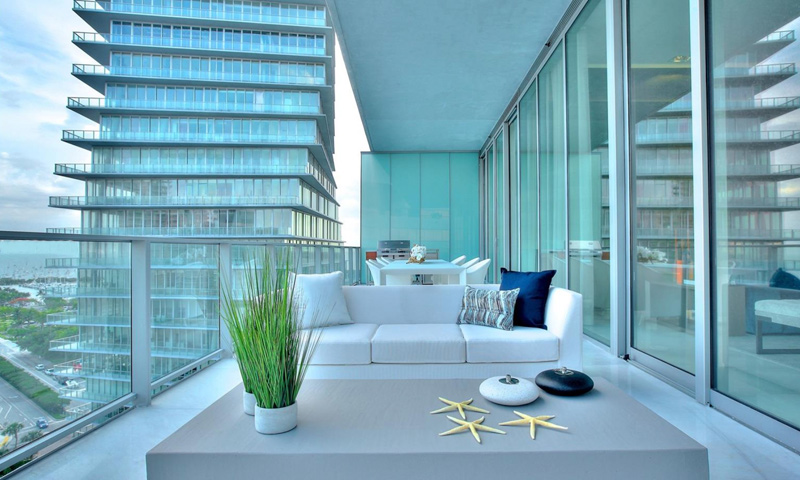 Grove at Grand Bay is the epitome of Ingels' approach to architecture through its immersion into the social, cultural and ecological landscape; bringing urban and natural components together. Brise-soleil style balconies and sweeping glass walls provide an all-encompassing picture of Miami's tranquil bay and skyline. Outdoor spaces designed by landscape architect, Raymond Jungles, also transport residents to a peaceful oasis filled with water features and exotic foliage comprised of more than 15,000 plants that honor Coconut Grove's origins. Its personalized amenities include rooftop pools, private dining room, fitness center, a five-star spa and even a pet spa just to name a few. Art lovers will also be pleased to know that the buildings house a valuable art collection comprised by works by artists such as Tara Donovan, Pedro Reyes, Gim Hong-Sok, Olafur Eliasson and Antonia Wright, among many others.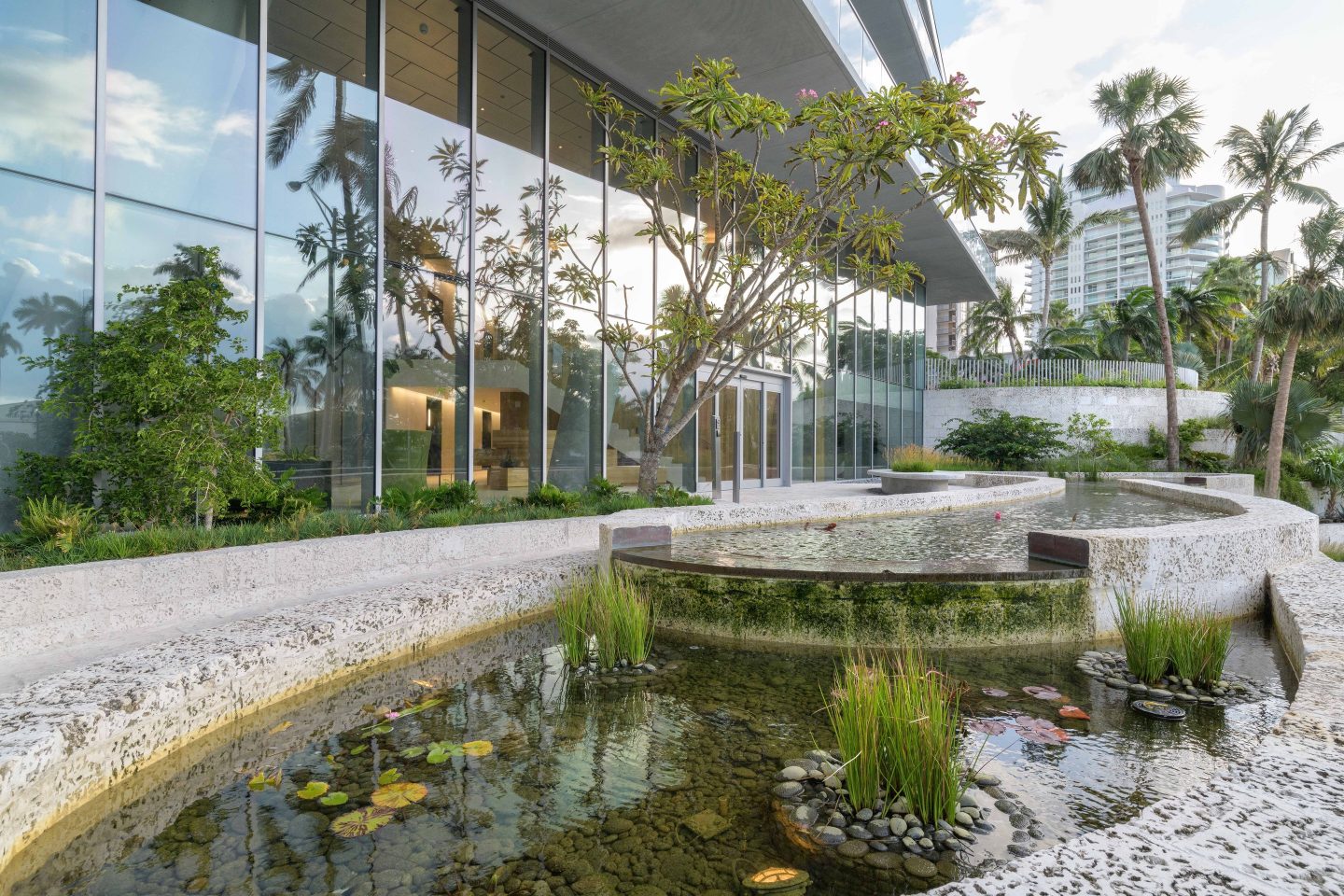 Parallel to this, the Grove's interiors feature a modern, minimalistic style elaborated by Mexican designer, Hector Esrawe, whose work highlights the convergence of artisanal products and industrial technologies in the creation of original, high-quality objects and furniture. His firm, Esrawe Studio, was the bridge that introduced Latin design to the buildings' interiors while adhering to the concept of a socially relevant design that heeds the needs of people and connects them to their surroundings. This particular approach compliments Bjarke Ingels' ideals, as both men reach towards the same goal of bringing residents in greater contact with their environment through the production of long-lasting, meaningful spaces. The success of this partnership was recognized in 2017 when the Grove was established as the Best of the Year Winner or Luxury Condominium.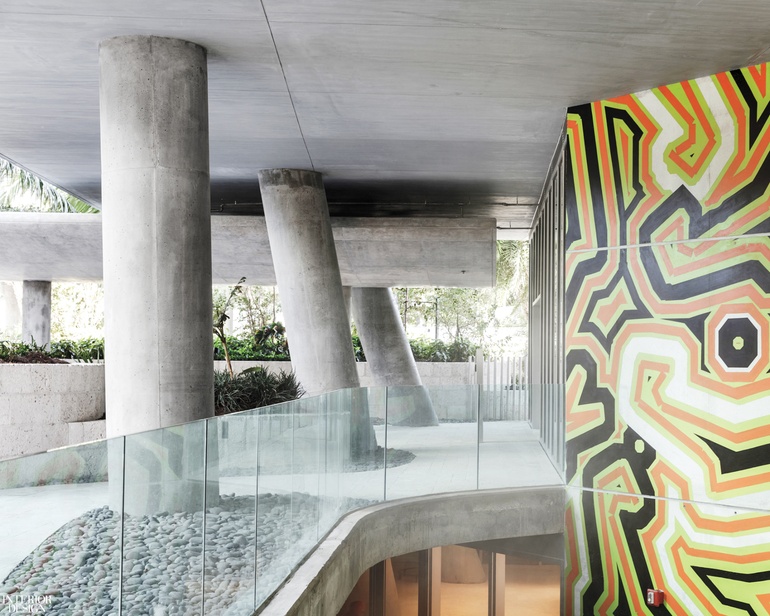 Attractive and unusual buildings line the busy streets of cities all over the world but only a few can stop individuals in their tracks and pull people's gazes towards their impressive structures. Only a few of them can indeed be seen as innovative and awe-inspiring; Grove at Grand Bay is one of such buildings.
"When you're doing something for Coconut Grove, it's very much a question of creating a very leisurely and relaxed relationship between what's inside ad what's outside, also between the apartments and the view and between the buildings and the landscape around them."-Bjarke Ingels