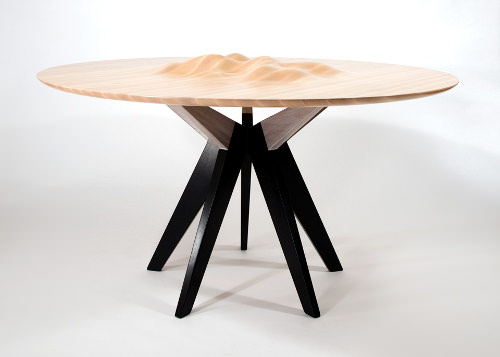 This amazing table is created by the American designer Tyson Atwell. He is a young promising artist and designer who is gaining more and more popularity in the design world. Tyson's individual and collaborative work has been featured in publications such as: 500 tables, Eco Design: The Sourcebook, Surface magazine.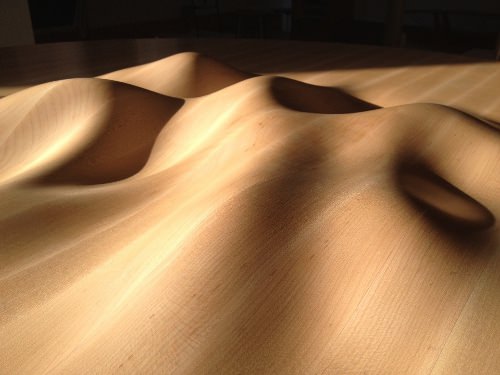 Tyson describes his interesting project: "The ocean's edge dining table is part of an ongoing body of work utilizing a CNC router to digitally sculpt oceanic waveforms moving across planar wood surfaces. The undulating surface that rises out of and dips into the center of the table was developed in CAD by 'lofting' a sequence of tide curves sourced from the entrance of the San Francisco Bay."
The project has been completed in 2012. It has pentagonal base. There are sculpted waves in the mid of the table surface. It is made of Sugar Maple, Black Walnut and Water-Based Stains. The dimensions are 30'' h x 56″ Ø.
Every ocean lover would live having such an interesting piece of furniture in his home. Can you think of a better way to show appreciation to the mighty oceans?